Almost a year into the COVID-19 vaccine rollout, and vaccines have been cleared for children as young as 5.
The Centers for Disease Control and Prevention has signed off on a lower-dose Pfizer-BioNTech vaccine for children ages 5 to 11, and doses already have been shipped across the country; some of the shots have landed in the Berkshires and began to go into arms Wednesday.
Most of the shots will not be available until next week, according to the White House. But, then, clinics and vaccine administration will begin apace, including in Berkshire County.
Here is what you need to know.
Should I get my kid vaccinated?
Federal health officials have encouraged parents to get their children vaccinated.
"While COVID-19 tends to be milder in children compared with adults, it can make children very sick and cause children to be hospitalized," the CDC wrote in guidance for parents. "In some situations, the complications from infection can lead to death."
Across the country, 94 children ages 5 to 11 have died from COVID-19, and more than 8,000 have been hospitalized, according to federal data. Children in that age group also run a risk of developing multisystem inflammatory syndrome in children — MIS-C — a rare but serious inflammatory condition in the wake of a COVID-19 infection that can lead to hospitalization and intensive care.
In Berkshire County, the virus still is circulating at high levels, with the same number of new cases per day as the county saw in early December.
Where can I get my kids vaccinated?
Some county pediatricians' offices already have begun to offer the vaccines. Berkshires County vaccine coordinators suggest calling your child's doctor for more information.
Vaccine coordinators, including the Berkshire County Boards of Health Association and partners, will offer vaccine clinics at elementary schools starting Nov. 12. The clinics will be held at most elementary schools in the county, but children can go to any school's clinic.
Schedules will go live at the end of this week or Monday, according to Laura Kittross, director of the boards of health association. Once clinic schedules are finalized, parents will be able to preregister and can find more information through their schools and at getvaccinatedberkshires.org.
"We will only be offering pediatric doses for those aged 5 to 11 at these clinics, and children must be accompanied by a parent or guardian," Kittross said. "The state has committed to getting us sufficient vaccine; however, all clinics are contingent on actually receiving the vaccine."
Clinics will be held after school and on Saturdays. They will run through Dec. 2, with second-dose clinics scheduled for three weeks later.
Walgreens and CVS will begin offering the shots this weekend at select locations across the country. The state typically offers pharmacy vaccine information at vaxfinder.mass.gov, and Walgreens and CVS have scheduling information on their websites.
Berkshire Health Systems testing sites eventually will offer the doses, though the hospital system has not yet specified when those appointments will be available.
Visit mass.gov/covid-19-vaccine for more information.
Will my kid have side effects?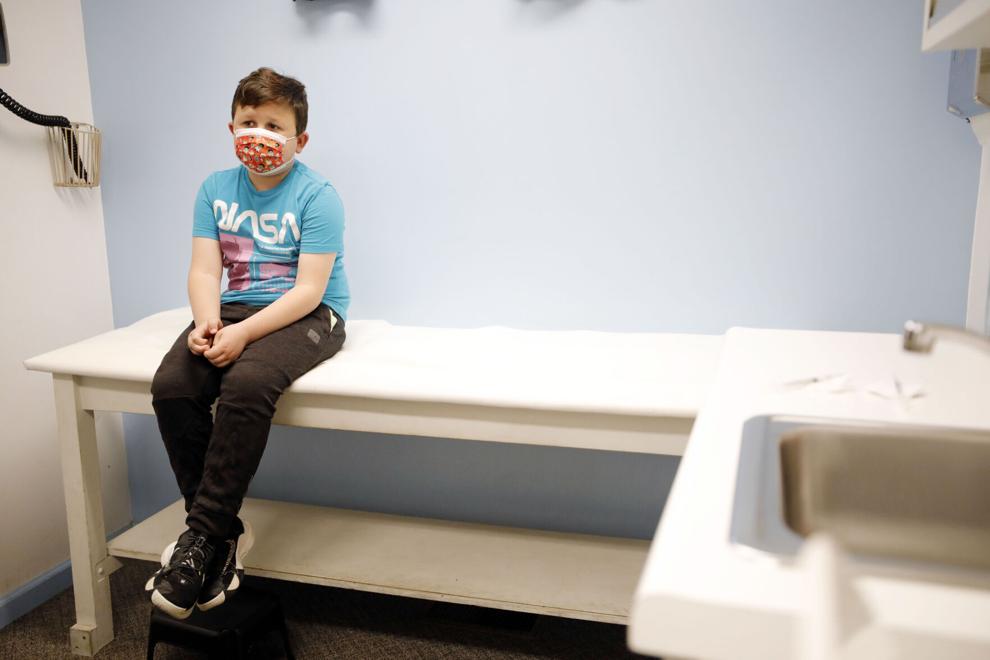 Possible side effects in children are similar to those in adults, according to the CDC. Those can include pain, redness and swelling at the injection site, as well as tiredness, headache, muscle pain, chills, fever and nausea
The Food and Drug Administration notes that uncommon side effects of the vaccine include myocarditis (inflammation of the heart muscle) and pericarditis (inflammation of the lining outside the heart).
"In most of these people, symptoms began within a few days following receipt of the second dose of vaccine," reads the FDA's fact sheet. "The chance of having this occur is very low."
Data on people 16 and older has shown that myocarditis is most likely but still very infrequent in men ages 16 to 29 — at a rate of about 11 cases per 100,000 vaccinated men in that age group. Data shows that most cases are mild and tend to resolve quickly.
COVID-19 infections have been associated with a higher and more severe risk of myocarditis than COVID-19 vaccines.
The FDA has determined that the Pfizer-BioNTech COVID-19 vaccine has met the safety and efficacy standards for authorization in young children, after clinical trials that included about 3,000 children.
Dr. Doran Fink, clinical deputy director of the FDA's Division of Vaccines and Related Products Applications, said this week that the safety database size for this age group is "at the upper end — or even beyond — of the safety database size that it has supported licensure of other preventive vaccines for infectious diseases."
My kid is about to turn 12. Should I wait?
The Pfizer vaccine for children 5 to 11 contains a lower dosage than the one for people 12 and older, at 10 micrograms, compared with 30. But, the company's studies found that children given the lower dose had a comparable antibody response to young adults who were given the higher dose.
Doctors and public health officials have urged parents to get their children vaccinated as soon as possible with the age-appropriate vaccine, rather than waiting, since COVID-19 continues to spread among children and adults.
"I would not advise waiting," pediatrician Nicole Baldwin told NPR. "I think it's important for parents to understand the lower dosage provided as robust an immune response as the higher dosage did in older kids with less side effects."