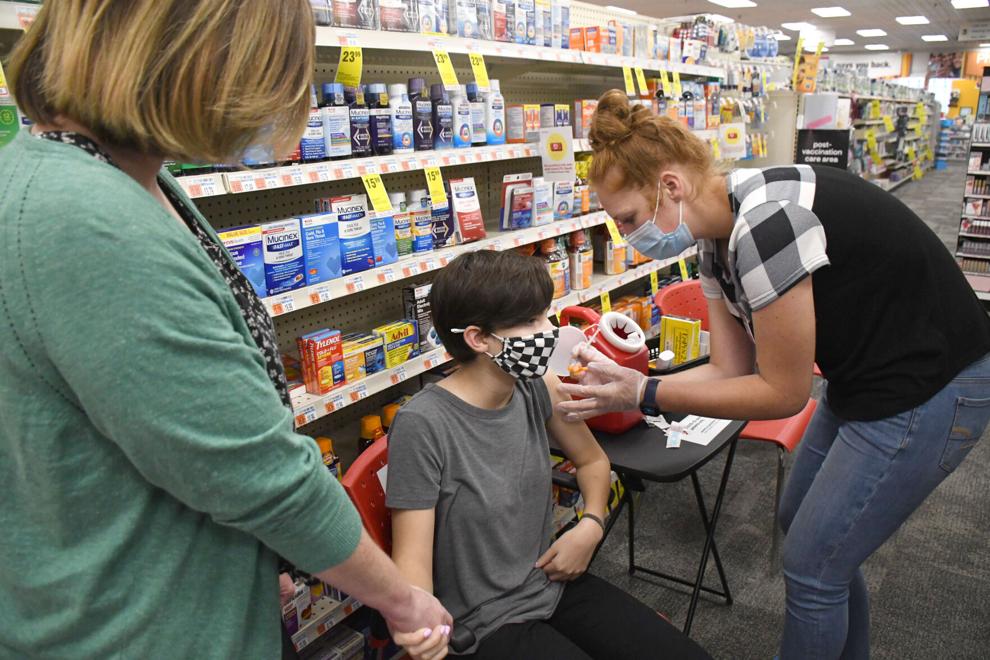 On Presley's 12th birthday, two of her wishes came true — an England-themed birthday party, complete with a Union Jack cake, and a COVID-19 vaccine shot at her local pharmacy.
"I was nervous," she said after the vaccination. "But, it didn't hurt as much as I thought it would. It was definitely better than I expected."
As thousands of Berkshire families wait for vaccine authorization for younger children, some preteens have landed in a very specific window, when their 12th birthday, once a relatively ordinary celebration, has become a special milestone — the threshold for COVID-19 vaccine eligibility.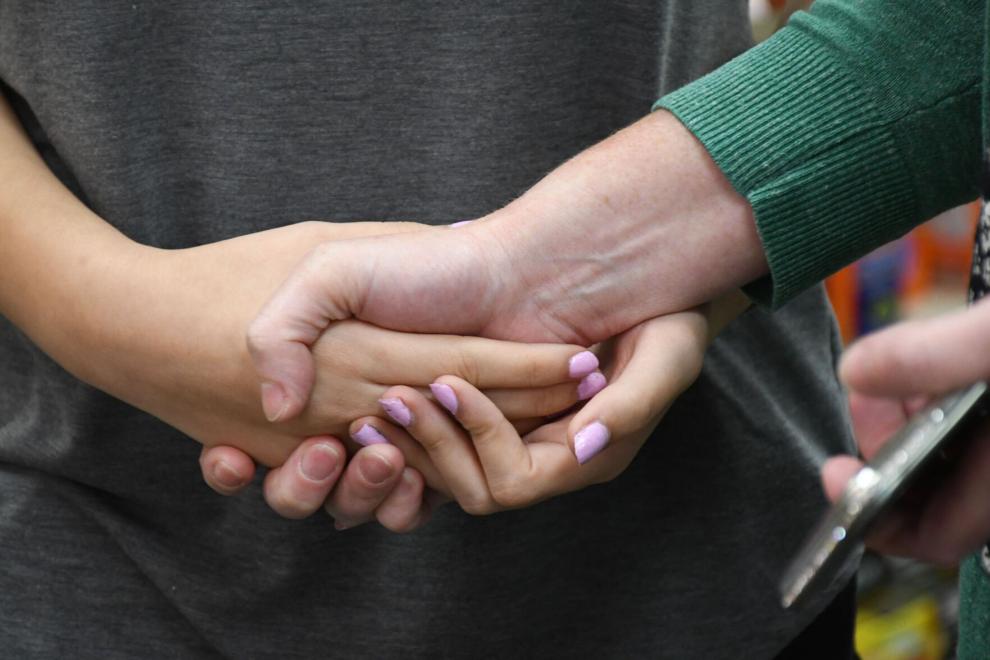 Most of those kids already have watched their parents, and often older siblings, go through the process.
"It's no big deal," said Presley's mom, Kelly Kelley, of Adams. "Because her parents have gotten it, her sister's gotten it, and she's just next in line to get it."
Kelley's oldest daughter got her first dose right when the Pfizer vaccine was approved for her age group. Kelley says she and her husband didn't think twice about it.
"Even though it's not 100 percent that you won't get COVID if you get the vaccine, at least it's that little bit of protection for us and our community," she said. "We're doing our part to help get things back to normal."
Her youngest child won't be eligible until one of the vaccines gets authorized for children ages 5 through 11. That might come soon, though. Pfizer has produced favorable data on vaccinations in that age group and will submit a formal request for emergency use authorization to the Food and Drug Administration in the next few weeks.
Authorization of the Pfizer-BioNTech vaccine for younger kids will bump up the Berkshires' fully vaccinated rate, which sits at 64 percent, and, with young people now back in classrooms, ease parental anxiety for some elementary and middle school families.
But, even that authorization might not budge the needle for some families who have chosen not to vaccinate their children.
According to state data, 74 percent of those ages 12 to 15 in Berkshire County have received at least one shot. That's slightly above the stage average, but it still leaves more than 1,000 kids in that age group unvaccinated.
For some families, it's an issue of convenience — or just waiting to see other kids get vaccinated first. The one-dose vaccination rate for 12- to 15-year-olds shot up as the start of school neared, jumping from 42 percent in early June to 60 percent by late July, which suggests that some parents took a "wait-and-see" approach.
Other people, including a particularly loud contingent online, have bought into misinformation about the vaccines and kids.
Health experts point to evidence from clinical trials and the real world that show that adverse effects from vaccinating kids are extremely rare, and that the vaccine provides significant protection against COVID-19. The virus has killed more than 500 children since the coronavirus pandemic began, according to Centers for Disease Control and Prevention data, and hospitalized many more.
In formal CDC language, that means "desirable consequences [from the vaccine] clearly outweigh undesirable consequences in most settings."
Nora Gennari, of West Stockbridge, never bought into misinformation. Still, she had her own worries about the vaccine. As a health care worker, she was among the first people to get a shot over the winter, and it made her a little anxious.
"And I did have some hesitation for the kids," she added. Then she saw what COVID-19 could do to children.
Her neighbor's son was hospitalized with a rare but serious disease called Multisystem Inflammatory Syndrome in children, she said. MIS-C typically impacts kids several weeks after a COVID-19 infection and can force some children onto life support. In rare cases, the disease can lead to organ failure and death.
Gennari's neighbor was 7 when he was admitted to the intensive care unit at Baystate Medical Center in Springfield, where his intestines swelled. Gennari remembers how scared his parents were, as their child just kept getting sicker.
"They were running out of options," she said. "He wasn't responding to treatments. He almost didn't make it." The boy eventually recovered, but the entire ordeal took months. That whole time, Gennari says, all she could think about was her own kids.
"I don't care how rare it is," she said. "It can be fatal."
Gennari got her older child, 14, vaccinated the first day he became eligible. But, her 11-year-old daughter, Arabella, won't be eligible until her birthday next year — or until the Pfizer vaccine is authorized for her age group.
Arabella now regularly pesters her mom with questions, including, "Why can't kids under 12 get it?" and "How much am I really going to change when I turn 12?"
Gennari explains that they have to wait for health authorities to review Pfizer's clinical trial data, to ensure that the vaccine is safe. But, she can't wait for the relief of having her daughter protected, especially since both kids play contact sports. Meanwhile, Arabella is impatient to follow in her family's footsteps.
"She wants to be like her brother," Gennari said. "Ever since he's gotten it, she wants it."
Presley, who got her first dose last week, hopes other kids will get their vaccines like her. She wants them to know — it's really not that bad.
"It's not as scary as you may think," she said. "It's a quick shot, like, one second, and it's not bad. If it helps to keep more people safe, it's better just to get a quick shot than risk other people's lives."