Dennis Powell trusts the COVID-19 vaccines, in no small part, because Black doctors helped make them.
"One of the lead scientists responsible for developing the [Moderna] vaccine is an African American woman," Powell said. "That gives me confidence."
Powell, president of the NAACP Berkshire County branch, was thrilled to receive his first shot last week at a clinic in Pittsfield, but he clearly can see why others might opt out.
"I understand the hesitancy with people of color because of our history," he said, pointing to the Tuskegee Experiment, among other abuses of Black people in American medical history. "Blacks, who were not considered human, took the place of mice and rats. They were used for experimental purposes."
Now, Powell wants to make sure that, by getting vaccinated, history does not keep people from protecting themselves and their families.
"I want to let people know that I believe it is safe," he said. "I also encourage Black people to really go on and do the research. Look up the Black doctors and scientists involved in developing this vaccine, and don't just rely on negative media."
As vaccine eligibility expands, local and state leaders say they want to see that no one gets left behind — including, but not limited to, people of color, disabled people and non-English speakers, many of whom have borne the brunt of the coronavirus pandemic. That means combating hesitancy and creating an infrastructure to get doses to the people who need them.
Last week, the state launched a $2.5 million vaccine awareness campaign geared toward the first goal, developed with the help of a messaging committee, with videos in English, Spanish and sign language delivering a simple message: The vaccine is safe, and it is crucial to ending the pandemic.
Gwendoyn VanSant, founding director and CEO of Bridge, a Lee-based grassroots multicultural organization, was the only Berkshires-based member of the governor's committee.
"We were really focused on, 'How do we get out messaging to Black and brown community members?' " she said. "But, not just limited to them. And what we landed on is that people want the facts."
Trusting the facts
As the state launched its "Trust the Facts. Get the Vax." campaign, the committee released results from a December survey of nearly 1,000 residents. Respondents, all Massachusetts residents, fell into three groups: "early adopters," who wanted the vaccine as soon as possible, "delayers," who had some concerns, and the "most hesitant" people, who said they were unlikely to ever get vaccinated or would wait a long time before doing so.
The survey oversampled women and people of color, which means the top-line results about how many people want to get vaccinated are not necessarily representative of the state. But, the breakdowns within groups show a real and concerning trend: hesitancy among younger, female and nonwhite Massachusetts residents.
Among nearly 300 respondents of color, 36 percent fell into the most hesitant category, while 25 percent said they wanted the vaccine as soon as possible. Hesitancy was most pronounced among Black respondents.
The people who wanted the vaccine sooner were more likely to be old, white and male than those who wanted to delay. Also, early adopters had a higher median income than the sample average.
Just 19 percent of white respondents expressed significant hesitation, while 56 percent fell into the early adopter group.
Respondents listed many reasons for wanting to delay or skip vaccination. They said they were worried about potential side effects and concerned about catching the virus from the vaccine (which is not possible). Some respondents did not see a need to get vaccinated, a perspective that VanSant said she has heard in the Berkshires.
Among the most hesitant group, more than half of respondents said they did not trust the research, testing and organizations behind the vaccines.
"We recognize that ensuring access [to the vaccine] isn't enough," Gov. Charlie Baker said when he announced the campaign. "We need to reach out to people in these communities who may be hesitant about the vaccination. And we understand that some may be distrustful of the medical system."
In a recent Census Bureau survey of tens of thousands of adults, 24 percent of respondents said they "probably" or "definitely" will not get a vaccine. If that holds true in Massachusetts, it might be difficult to hit the state's goal of vaccinating 85 percent of its population — and reaching herd immunity.
All those numbers, though, are estimates. The real data about vaccine uptake barely has begun to trickle in, and the results from Phase One are varied. Mirroring national trends, demand was higher in hospital settings — about 80 percent of Berkshire Health Systems staff opted in — and lower among congregate care facilities, with two-thirds of staff vaccinated at nursing homes run by Berkshire Healthcare Systems.
Vaccinated health care workers told The Eagle that some of their colleagues feared how quickly the vaccines were developed. Those who did receive the shots often joked that they were "guinea pigs" — despite clinical trials involving tens of thousands of people.
The prospect of being experimented on is likely to have an especially negative impact on Black and brown residents, VanSant pointed out. That is why the state's messaging committee started its work by looking at the damage inflicted by COVID-19 on particular communities, and the abuses of people of color in medical trials and the health care system.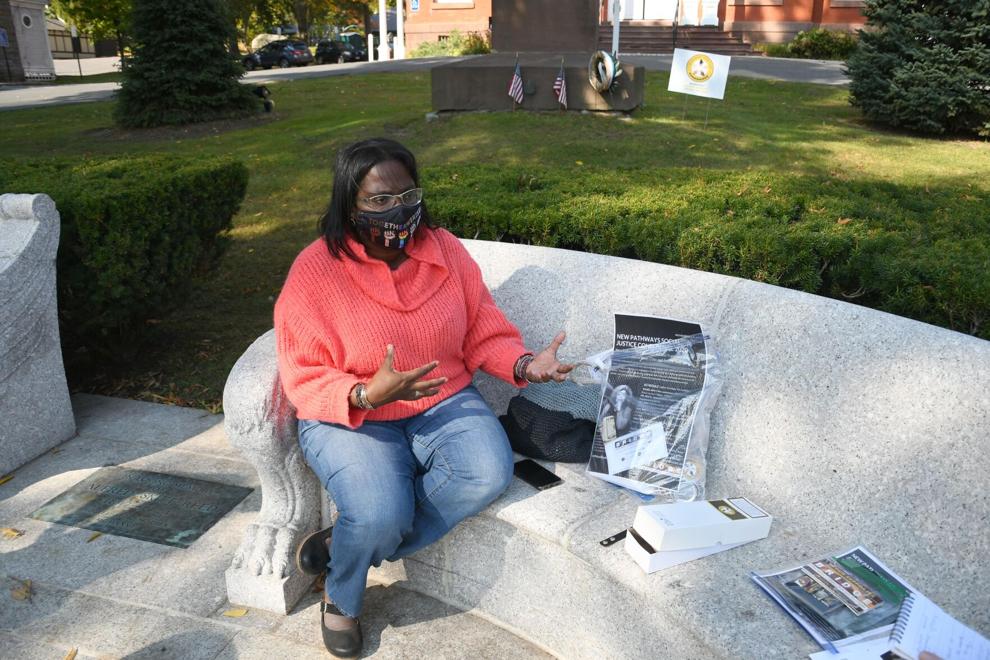 "People who, historically, have not been taken care of by our medical system didn't trust that this [vaccine] was going to be any different," she said. "Especially with all the disparities right in everyone's face, with communities of color being disproportionately impacted. There's a lot of distrust, grief and trauma."
As one benchmark, VanSant noted that a local company she consults with told her that only 60 percent of its workforce trusts the vaccine.
"How do we get the message out through workplaces?" she said. "How do we get it through, outside our local community outreach?"
'Giving people real information'
That is where the awareness campaign comes in. It was created to address common concerns, including how quickly the vaccine was developed, its side effects and misinformation spreading online.
The campaign videos feature doctors, since a majority of people surveyed by the state said they preferred to hear information about the vaccine from physicians. Scientists and people already vaccinated also ranked high on the list of preferred sources, while church and community leaders came in at the bottom.
"In the video series, we're giving people real information," VanSant said. "It's not, 'You need to get this or you're not being responsible.' Instead, it's, 'Here's why you should trust it, and here are doctors who look like you saying why they trust it.' "
The state plans to share its material through multiple channels — TV, radio, print, social media and more. VanSant said the work falls on local advocates to distribute positive messaging about the vaccine in any way possible.
"The Department of Public Health charged us to be messengers," VanSant said. "We still have a lot of work to do; it's just that we have some tools now to do it."
There is one major sticking point when it comes to one of those tools: The Berkshires largely receive Albany, N.Y., television content.
"I love a media campaign, but what are you going to do about the Berkshires?" said state Rep. William "Smitty" Pignatelli, D-Lenox. "I think bringing in local public access TV could be a good avenue … but if you're going to do TV ads, that's a waste of money here."
Local community TV stations, which already air COVID-19 public service announcements, told The Eagle they are more than willing to participate in the awareness campaign, but the state has not asked them.
Even before the campaign launched, local groups already had sprung into action. The Berkshire Immigrant Center hosted a Zoom info session in Spanish featuring Christian Galvez-Padilla, a surgeon at Berkshire Medical Center and Guatemala native.
"I don't want the Latino community to be forgotten," he told The Eagle after the session. "I don't want them to fall through cracks 'cause they don't have a job, or 'cause they're hiding behind the door, thinking that they're going to get deported."
State officials have stressed that vaccination will not affect anyone's immigration status. Still, Galvez-Padilla pointed out, misinformation tends to circulate online. In the state's survey, Black and Latino respondents were more likely than white respondents to say they look for vaccine information on social media.
"I try to clarify," he said. "Somebody in their Facebook group said the vaccine is bad, and everyone believes it, instead of talking with their doctors. As a Latino immigrant and now, thankfully, as a doctor on the front lines, having received the vaccine, I just wanted to, hopefully, air out some of those concerns."
The accessibility challenge
But, advocates say that just overcoming hesitancy will not be enough. Local vaccine coordinators also will have to work to circumvent barriers that could put marginalized groups at a disadvantage.
First, there are the registration issues — many early Phase Two recipients either were tech-savvy or had someone else sign them up. Then, there is physical access. Local advocates point out that Berkshire Community College in Pittsfield and W.E.B. Du Bois Regional Middle School in Great Barrington, two of the county's major clinic sites, are far from municipal centers — an added challenge for anyone without a car.
"I do think that access is going to be a major problem," VanSant said. "All of our local organizations have to band together to make this possible."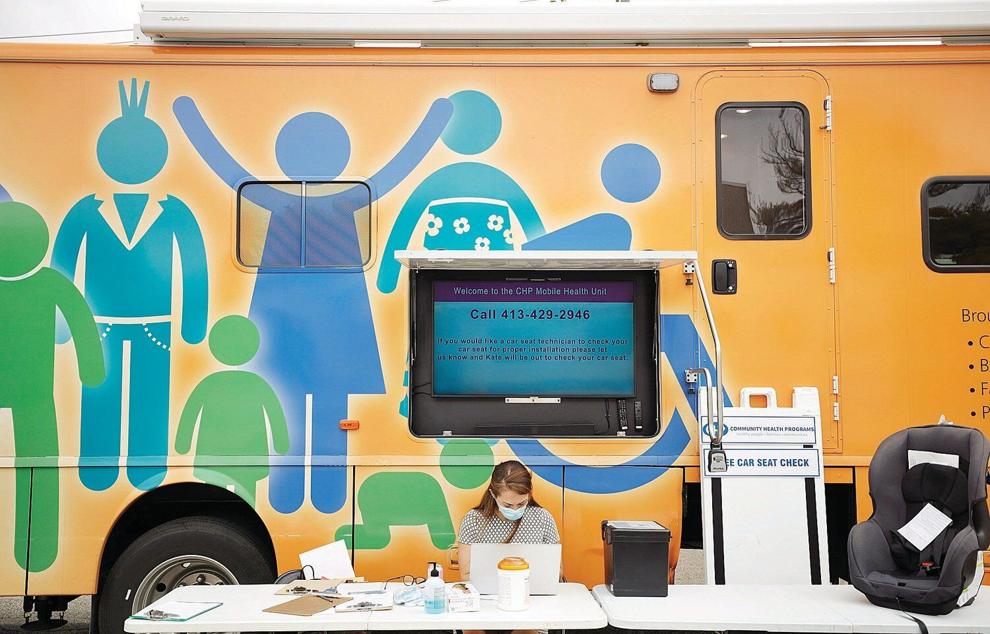 The Berkshire Vaccine Collaborative already has begun to work on these issues. Local councils on aging have been helping people register, a service now supplemented by the state's 211 line. Phase One saw on-site vaccinations for many vulnerable residents, such as those in nursing homes, and Community Health Programs plans to deploy its Mobile Health Units to vaccinate people later in the rollout.
Also, vaccine coordinators are working on a plan to bring the vaccine directly to people who are "strictly homebound," according to Pignatelli. That effort is a couple of weeks away, he said, and requires significant planning, given the short life span of vaccine doses.
"Once it's out of the vial, we have to put it in people's arms," he said. "So, to go house to house, to whoever needs it, we need to have the list, lay out a map and get it done. But, I think it does make a lot of sense."
In order to increase access for seniors without transportation, the state announced Wednesday that caregivers could get vaccinated if they brought a senior to a mass-vaccination site. When the Berkshires announced that local public clinics would follow this policy, Julie Berger, who runs Berkshire Mutual Aid, jumped into action to help connect potential drivers with seniors in a practical, safe and ethical way.
For her part, Berger thinks that accessibility — physical transportation and access to resources such as the internet — far outweighs hesitancy as the primary barrier to equitable vaccine distribution.
"The accessibility challenges that the Berkshires have struggled with for years previous are just peaking now," she said.
But, she commended local vaccine coordinators and pointed out that many process issues remain under the state's purview. Local officials can implement workarounds, like setting up phone assistance more than a week before the state created its help line, but they cannot control many facets of the process.
"[Our local team] is doing a very good job trying to meet the need," she said. "But, the need is outpacing what we have in place."
As they work to plug holes and encourage vaccine uptake, local leaders and public health officials want everyone who gets the vaccine to know that they can make a difference. When it's your turn in line, post a selfie to social media, or just tell everyone you know — especially if you are Black, brown, disabled, young or a woman.
"This is what we talk about all the time, why diversity, equity and inclusion is so important," VanSant said. "Representation matters."