Lenox — The Boston University Tanglewood Institute campus on West Street (Route 183) will be closed for the second consecutive summer because of the COVID-19 pandemic.
But, the program for young musicians ages 14 through 20 will offer 20 online choices for instrumentalists, singers and composers, according to a BU announcement.
The decision to go virtual as "BUTI From Anywhere 2021" stems from the university's decision to place all its various summer pre-college programs online, said Hilary Field Respass, executive director of BUTI. The institute is part of the Boston University College of Fine Arts.
It has nothing to do with whatever the Boston Symphony Orchestra decides about Tanglewood this summer, she said. Nor was it due to the lack of state guidance, so far, on whether overnight camps for young people can operate during the season.
"We will be completely, 100 percent online this summer," Respass told The Eagle. "This is new territory for us in terms of direct instruction. We did some very limited, but focused student engagement work last summer, including an online alumni speaker series."
For the upcoming season, she said, "we're figuring out how many hours per day makes sense, and we're exploring opportunities for elective programming that may give us more flexibility than we've had in the past."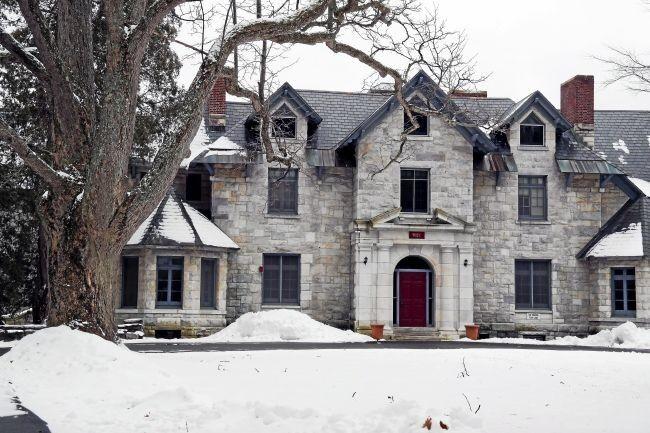 The institute, launched 55 years ago, operates in conjunction with the BSO and the Tanglewood Music Center, the orchestra's summer academy for college-age and young professional musicians.
BUTI's annual budget has been $3 million, including use of the university-owned campus at the 1903 Groton Place mansion and its additional buildings on West Street. Tuition income has represented about two-thirds of expenses, with the rest from philanthropic and institutional support.
The enrollment target of about 250 online students is more modest than during pre-pandemic years, when more than 400 young musicians from across the nation and overseas spent from two to six weeks on the Lenox campus, often visiting downtown businesses for ice cream, pizza and other snacks.
"We're going to take advantage of every opportunity to pilot some new ideas and to give students the same rigorous, immersive BUTI experience, but maybe try some things differently," Respass said. All programs will originate from the university's Charles River campus in Boston.
The two-week workshops enable orchestral and wind ensemble students to hone their craft in a virtual small group setting, focusing on fundamentals of technique and musicianship, as well as mind, body and instrument care. Each workshop from June 20 to July 3, including master classes and performances, is tailored to students' instruments. Elective courses include music theory, music history, health and wellness, and other offerings.
The three-week Young Artists programs for orchestral instrumental, voice, piano, composition and harp students will run from July 11-31, according to professional standards of training typical of college and conservatory programs, the BU announcement stated.
The programs include individual lessons, academic classes, master classes, guest lectures, recording projects, performance opportunities, community building and social activities.
Tuition rates for two-week, three-week and five-week attendance (combining workshops and Young Artists programs) are $1,000 to $1,500 to $2,500, respectively. Application deadline is March 15, with decisions by April 1.
Faculty members include participants from the Boston Symphony, Boston University and the BUTI alumni community.
Despite the disappointing absence from Lenox this summer, Respass said, "We look forward to being back in 2022. Where there's sadness, there's also opportunity for us to try new things, maybe to reach new students who we would otherwise not be able to support and serve. We're hopeful that it will be a new sort of success, given the parameters that exist."
Respass will continue her involvement with the Lenox Cultural District.
"We are part of the community," she noted, "to the extent that we can contribute on the local level. It's very important to us."
Since newly appointed BSO President and CEO Jane Samuel attended BUTI as a student and then as a staff member for several summers in the late 1980s, Respass noted that "she has deep roots with Tanglewood and BUTI, and we look forward to working with her and connecting with her." Samuel's younger brother, Brent, a cellist with the Los Angeles Philharmonic, also was a BUTI student.
"I'm grateful for how much, in recent years, our relationship with the Boston Symphony continues to be strong and grows," Respass said. She cited current BSO President and CEO Mark Volpe and his team "for continuing to expand that work and to be such wonderful colleagues."