PITTSFIELD — For the past 18 months, the contact tracers with the city's Public Health Department have served as sick residents' personal guides through the ever-changing health protocols, support services and emotional roller coaster of what comes part and parcel with the coronavirus.
The seven-person team is tasked with reaching out to residents with positive coronavirus test results, advising them on how to care for themselves and their families. The tracers then work with the patients to review the previous 14 days before their positive test or onset of symptoms and identify close contacts — anyone who was within 6 feet of an infected person for 15 minutes or longer.
The job description has stayed the same through the course of the pandemic, but the community response has shifted. Tracers say that they are being hung up on, cussed out and labeled as part of a conspiracy for doing their jobs — all as coronavirus cases trend upward with the spread of the delta variant.
"Compared to the first time around, we're getting a lot of pushback as far as cooperation goes," Pittsfield Public Health Nurse Manager Kayla Donnelly said. "Some people just won't even answer us. Some people will hang up on us or — and I'm just going to come out and say — people are verbally abusive towards us a lot."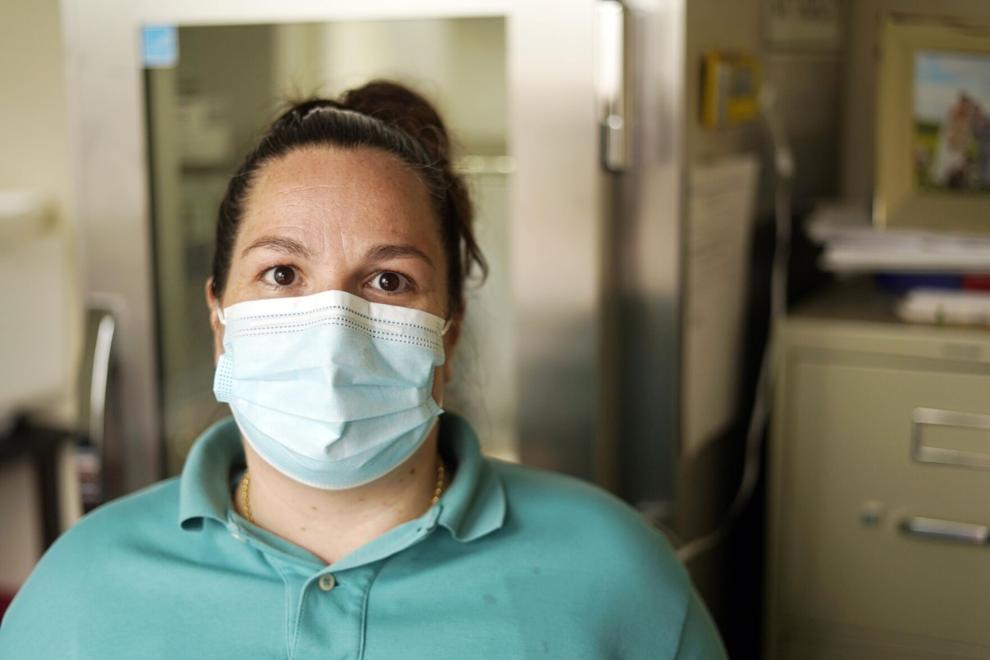 A year ago, Donnelly was part of a group of contact tracers and nurses interviewed by The Eagle who said they were impressed with how conscientious Berkshire County residents were toward one another and toward the public health staff.
"Then, everybody was very frightened," Public Health Nursing Coordinator Pat Tremblay said. "They were looking for information, they were very willing to listen to guidance and comply."
When the article was released in June 2020, average daily cases in Pittsfield were beginning to plateau at about two cases per day, down from about 12 cases per day earlier that spring. There was a sense among the small team of contact tracers that the work the members had done to educate the community was making a difference.
But, that was before case counts spiked in January, at 73 cases per day, before schools went remote or any vaccine was available. When case numbers dropped again in May, the tracers thought they might be able to catch their breath again.
The spread of the delta variant has sent case counts trending upward in the city and county, and after more than 18 months of work, the contact tracers said their calls and advice are being politicized.
"Now, there are many people that are tired of masking, tired of COVID," Tremblay said. "But, that doesn't make it go away."
The tracers say that more and more often they are getting pushback on their recommendations for patients to quarantine, wear a mask and get one of three available coronavirus vaccines. Patients have told them the pandemic is a "conspiracy" or that the nurses "have no authority" to ask them to change their lifestyle in the service of slowing the spread of the virus.
"It is frustrating in every single way," contact tracer and nurse Rosa Tobango said, "because not everyone is committed to do what's supposed to be the right thing now."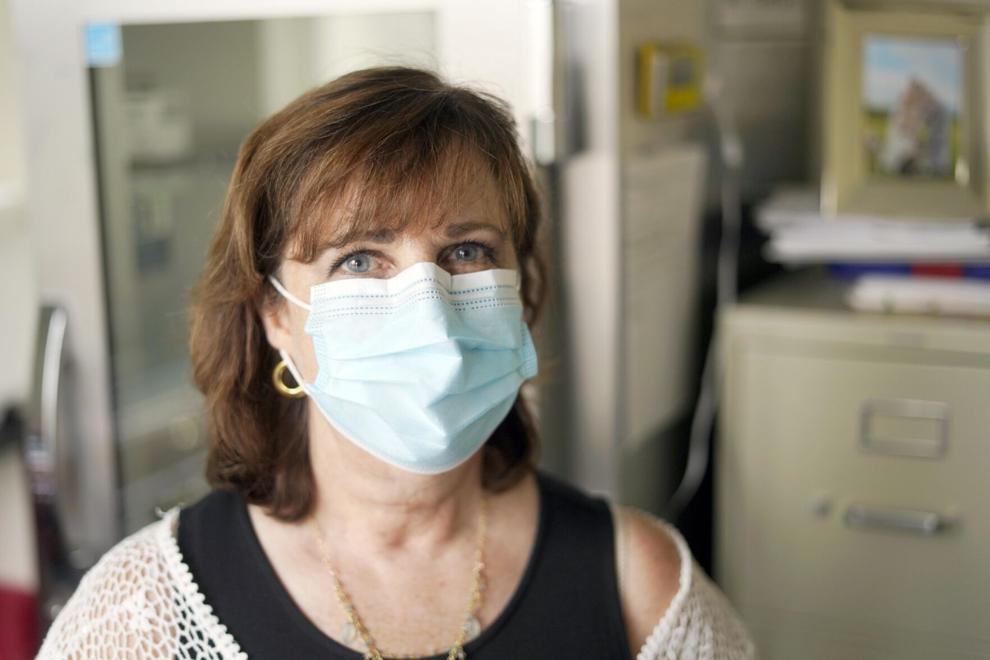 In some ways, the job of tracing and preventing the virus should have been easier at this point.
About 62 percent of Pittsfield residents are vaccinated fully, and vaccinated people no longer are considered close contacts — so, the pool of people to reach out to should be smaller.
With almost two years of work under their belt, the tracers are more efficient and clearing about nine to 14 cases a day.
But, Tremblay said it's harder to get some patients to work with them.
"What we're finding on the more negative side is that when we talk with people, they refuse to give us their contacts," Tremblay said. "They think they have a right to privacy."
"It's a 'care-about-me' mentality that we're seeing," Donnelly added.
Contact tracers Mary Adams and Tobango said they often are fighting against a large ecosystem of misinformation fueled by memes, armchair experts and faulty science. Some of their patients are misinformed; others are just obviously noncompliant.
"If [patients] have a symptom, we'll tell them what their isolation date is going to be through," Adams said, recounting a common situation. "Then [the patient will] change the date of when their symptoms started so that it matches the day they want to get out of isolation."
"There's always frustration from people who want to beat the system somehow and you just want to shake them and say, 'Do you realize what you're doing? Would your mother be proud of you?' " Tremblay added.
Adams said that, somewhere along the way, some of the department's patients stopped seeing the contact tracers as a resource and started seeing them as chastisers.
"I think with some of these cases that don't provide information, it's because they feel like they're going to get in trouble because you know they're not vaccinated and they weren't wearing a mask," Adams said.
"My job is not to get you in trouble; my job is to help you take the steps to get better and to make sure that we don't get others sick," she added.
The community resistance to cooperating with the tracers comes as the Public Health Department is preparing for what it worries might be another explosion of cases as students and staff return to school.
The Centers for Disease Control and Prevention reported in July that new data is beginning to emerge showing that the delta variant — it's currently the predominant strain of the coronavirus in the United States — is twice as contagious as previous strains and more likely to develop into a severe illness.
The CDC said that the greatest risk of transmission remains with unvaccinated people who are more likely to catch and transmit COVID. For public health officials, that has put students younger than 12 — that is the current cutoff for vaccine eligibility — and the people in close contact with them in the spotlight.
In Massachusetts, children younger than 19 currently make up about 22.9 percent of the 17,005 cases reported in the last two weeks, a trend that might mean tracers are working with more accurate spread data again.
"Nobody wants to see their kids sick," Adams said. "So, we'll get a better response usually when we're dealing with children … parents get worried, and they're more willing to be transparent and come forward and give this information."
Sorting through the cases and their various community ties is a nonstop job that throws the 9-to-5 schedule out the window. Tremblay and Donnelly got work phones during the pandemic just to help them sort through the flood of calls they get from patients, caregivers and business owners with questions about best practices and how to care for the sick.
But, through the long hours, the unruly patients and the pressure to help as many sick people as possible, the desire to help their community has been an unending energizer for the contact tracers.
"One 'thanks' out of 50 calls will keep you up and hold you up for the next 49," Tobango said. "We have to live every day as it comes and just try our best to do what's right for now."
The team said it will be holding on to the "thanks" and its mission in the days ahead.
"There's no COVID police," Tremblay said. "We're all trying to bring health, wellness and prosperity to this community by helping to manage this virus."