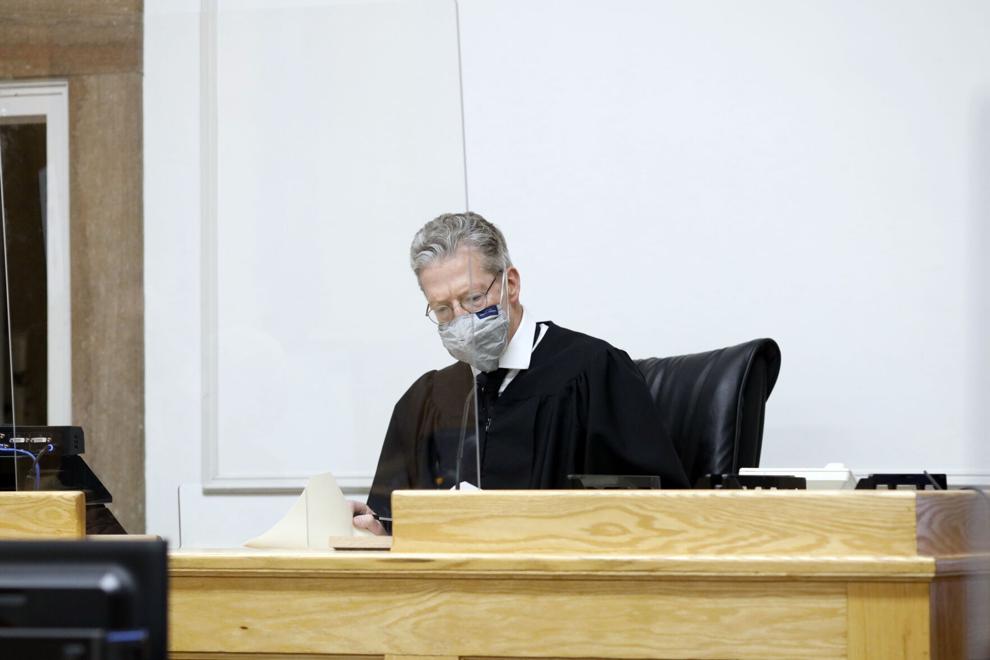 PITTSFIELD — The county's busiest district courthouse closed its doors abruptly midday Tuesday after an employee — who had been in the building earlier in the day — tested positive for COVID-19, a state Trial Court official said.
The discovery prompted Central Berkshire District Court to temporarily close for disinfecting, said Trial Court spokeswoman Jennifer Donahue. The courthouse will remain closed to the public for the rest of the week.
"A reopening date has not yet been determined," she said in an email to The Eagle.
The court began ramping up virtual hearings again last week when several people who work at the courthouse on Wendell Avenue tested positive.
Seven employees had reportedly contracted the virus as of last Friday, but Donahue said Monday the earlier tally inadvertently included one juvenile court employee.
But on Tuesday, another District Court employee tested positive after reporting to work the same day, she said, bringing the total back up to seven. The closure forced delays to hearings that had been expected to take place.
The cases in the courthouse come amid a surge statewide and in Berkshire County, and as local health officials encourage residents to receive booster shots of a COVID-19 vaccine.
Trial Court employees locally, as in courthouses across the state, are not required to receive the vaccine, but must submit to weekly testing if they choose not to receive the jabs.
All matters scheduled for hearings in Central Berkshire District Court through Friday will be rescheduled, and new dates will be disseminated through the clerk's office, Donahue said.
Some emergency matters, including those involving people being held in custody, will be addressed virtually, or handled in-person at alternate courthouses, she said.
Those in-person matters will take place at Northern Berkshire District Court in North Adams on Wednesday and Friday, and at Southern Berkshire District Court in Great Barrington on Thursday.
Those seeking to remove a warrant or obtain orders for abuse prevention and harassment prevention, as well as civil commitments, should do so at their local police station, Donahue said.
The clerk's office at Central Berkshire District Court is closed to the public for the time being. There are no jury trials scheduled in District Court in Pittsfield through the rest of the month.
Trials that had been slated to begin the week of Jan. 3 — which had included the motor vehicle homicide prosecution of former Massachusetts Museum of Contemporary Art director Joseph Thompson — will be delayed, according to a Monday order issued by Judge Paul Smyth.
Smyth's order laid out which types of hearings could be expected to happen in-person, and which types could be expected to happen virtually.
In an email that was forwarded to members the of the Bar Advocate Panel, Smyth said business will hopefully resume in line with the order on Monday.