PITTSFIELD — Pittsfield Public Schools, along with districts across the state, is shifting to a new COVID-19 testing program that will allow students with symptoms to test at home.
Students who opt in will take a 15-minute iHealth rapid test once a week, and parents or guardians would self-report any positive results to the district through a Google form.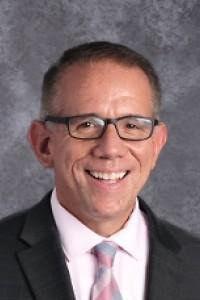 PPS will end in-school contact tracing and the "test and stay" program at the recommendation of the Department of Elementary and Secondary Education, Superintendent Joseph Curtis said in a Friday message.
"This will be difficult for some to agree with, but frequent testing is much more consistent, reliable, and timely then attempting to accurately identify close contacts based on recall," Curtis said.
Test and stay, which has students test daily at school if they were close contacts of a positive case, was designed to allow students who test negative to continue attending school rather than quarantine at home.
The state, however, is changing its strategy. DESE said that since virus transmission from in-school close contacts is rare, the program provides little value compared to the time it takes from school staff.
"As a result, we are recommending that school health personnel increase their focus on identifying symptomatic individuals, rather than monitoring in-school close contacts who are unlikely to contract or spread the virus," DESE said in a Tuesday memo.
The new at-home testing program will begin Jan. 31 at PPS. It is voluntary, and only those who participate will receive the free rapid tests.
Those who wish to opt in can do so at tinyurl.com/5n8n8h6a.
"By opting in, you will agree to review the training materials for test administration, report positive test results to your student's school, and administer the tests according to Pittsfield Public School guidelines," Curtis said.
The district will continue its pooled testing program, for which it encourages more people to opt in, as well as masking and distancing protocols.