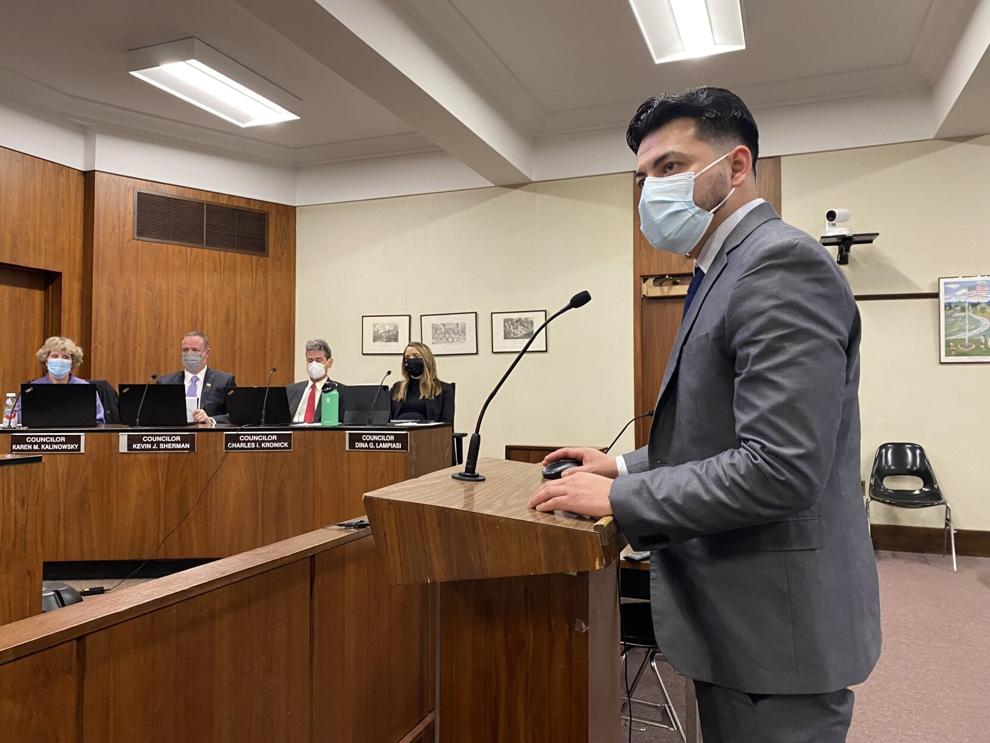 PITTSFIELD — Two years into the pandemic, Pittsfield is seeing red. Again.
But a recent bump up in COVID-19 infections possibly due to school vacations and Easter gatherings is expected to tail off soon.
The city of Pittsfield continues to use a color-coded designation to depict coronavirus incidence rates, though the state Department of Public Health has dropped that use.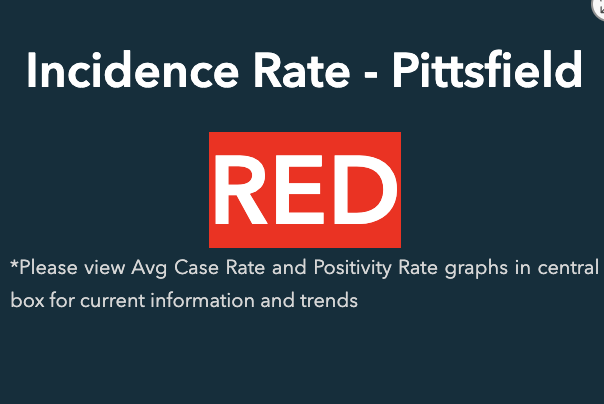 The "red" label, pinned to the top left on the city's COVID-19 dashboard, appeared after the city's positivity rate went above 5 percent, as it did April 22. That rate shows the percent of people whose PCR tests come back positive for the disease.
"Especially this week we've seen a significant increase in the numbers," said Andy Cambi, the city's health director.
That positivity measure is one of two used to invoke the red status, the other being more than 10 new cases of infection, based on 14-day averages per 100,000 population.
The city of Pittsfield has been above that low benchmark since Aug. 5, when it was 8.9 cases per 100,000 population.
In a city of 43,927 people, per the 2020 Census, that's about four cases.
For Berkshire County, the 14-day average positivity rate was 4.91 as of Wednesday, with a 14-day average incidence rate of 41.1 per 100,000 population. The county has seen 727 new cases in the past two weeks.
Usual suspects on transmission
Cambi said in an interview Thursday that the increase in positivity may be due to the recent public school vacation week and to family and church celebrations of Easter on April 17.
"We were kind of expecting it and are monitoring it daily," he said of the increase.
Health officials knew to expect an increase based on other data as well. Tests for virus particles in city wastewater had been rising since April 11, to a peak of 902.8 on April 19. The numbers are down since then, with the last four days of tests finding measures of 306.3.
The numbers represent the amount of virus particles in a specified volume of wastewater or sludge taken in regular sampling from a municipal wastewater treatment plant.
The particles have been shed from infected people and reached the plant as fecal matter. The Centers for Disease Control and Prevention makes these measurements available to the public from samples taken at treatment plants around the country.
Cambi says that suggests positivity rates will come down, perhaps taking Pittsfield out of the "red" category.
"That's kind of ahead of what we're going to see a week or two in advance," he said of the wastewater testing. "We're always staying hopeful."
Meantime, the Pittsfield health department continues to perform contact tracing, with a dedicated contact tracer as well as work by a public health nurse, Cambi said.
The tracers focus on people who were exposed to a confirmed COVID-19 case who are either not vaccinated, or are over age 70.
"They're checking up on them and making sure they're OK," Cambi said.
As of this week, 76 percent of Pittsfield residents are fully vaccinated; 88 percent have at least one dose of vaccine.
Cambi's department gets a daily report on the number of people with COVID-19 hospitalized at Berkshire Medical Center. As of Thursday, the hospital listed four inpatients.
The city has seen 10,821 confirmed cases since the pandemic began. The countywide count is 24,319 as of this week, with 375 deaths, up six since April 1.