PITTSFIELD — In a sunlit room on the second floor of the Ralph J. Froio Senior Center, two teams face off against each other for a seated game of boccie. Bright blue and yellow balls cruise along the floor as competitors trade encouragement and gentle jabs.
One woman introduces herself as Rita, but others quickly chime in: Around here, they call her "uh-oh," because she makes the most trouble.
She curves a finger in greeting and, as if to demonstrate, grins under her mask.
"At home, I've got nobody to talk to," she said. "Here, my mouth just goes all the time."
Rita, 90, and her boccie competitors have gathered here on a weekday morning for Pittsfield's Supportive Day Program, where up to a dozen older adults congregate for hours of structured entertainment, activities and socialization under the watchful eye of trained staff.
The city- and state-funded program is designed for people with dementia or other cognitive impairments who still live at home but need some assistance or supervision, though it also serves other seniors, including those who physically are impaired or isolated, says Janie Bates, who runs the program. The Eagle is using participants' first names to protect their privacy.
For most of the past year, attendees gathered masked and distanced every day to play games, watch movies and chat for hours, making this the only Supportive Day Program in Massachusetts to operate through the coronavirus pandemic, Bates said.
But, the program also has earned another, less auspicious distinction. With two similar programs shuttered in the past year, the Pittsfield program might emerge from the pandemic as the only place left in Berkshire County for seniors to access low-cost, publicly funded and reliable out-of-home daytime care — the kind of service that caregivers say has changed lives.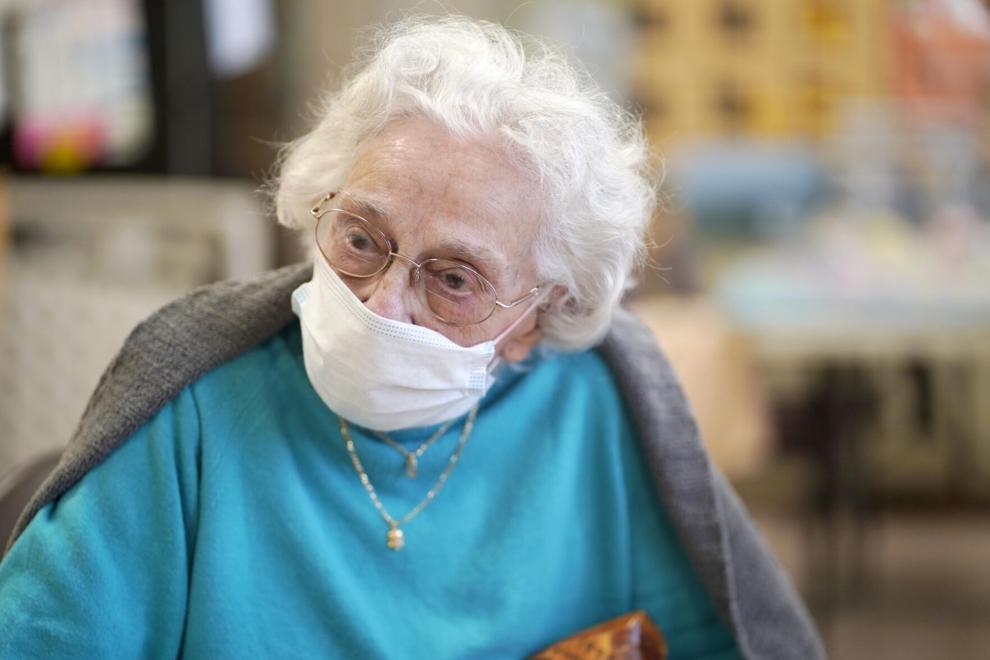 Adult day services
Across the country, more than 280,000 people were enrolled in some kind of adult day service as of 2016, according to federal data. The programs vary, depending on participants' medical needs, with a distinction in Massachusetts between Supportive Day Programs — they often are called a social model of care — and Adult Day Health, a medical model with stricter staffing requirements for people who need more intensive medical care.
But, the programs serve similar functions: engaging people intellectually, socially and physically, giving caregivers respite and, sometimes, postponing admission to a nursing home by months or years.
Research long has shown that social and intellectual stimulation delay dementia symptoms. Adult day services provide that engagement at a lower cost than nursing homes and in-home care, according to the Massachusetts Adult Day Services Association.
"These programs give them a lift," Bates said. "You may have a person who doesn't talk much at home, and [this] stimulates them to the point where they go home and talk."
At the Pittsfield center, participants must be capable of following instructions, and able to use the restroom and eat on their own; anyone who needs more medical supervision would be suited instead for Adult Day Health.
In Pittsfield, attendees pay just $35 per day, and families that qualify for financial assistance can have the cost covered by Elder Services of Berkshire County. The operation offers transportation as well for many participants.
The program is small and personal: Staff knows each participant, their needs and their stories. On the day of the boccie game, they weave around the chairs and balls, pulling a quip or a laugh out of the competitors. The gathering, known here as "The Happy Club," feels like a rambunctious book group, where nobody read the book, and nobody really minds.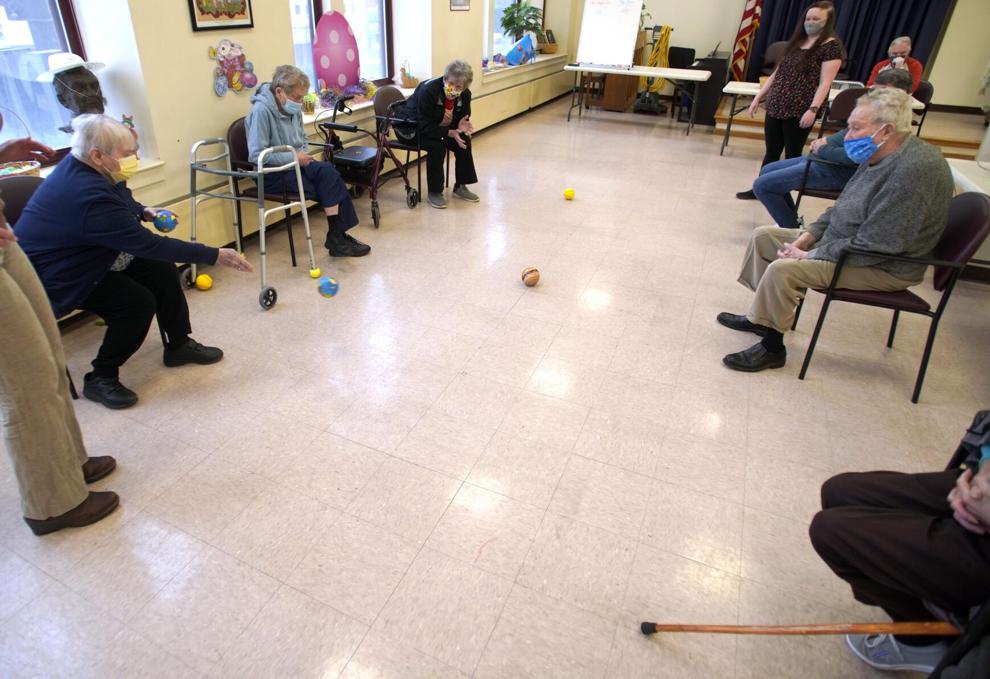 Reopening during a pandemic
After shutting down for several months at the start of the pandemic, the program kicked back into gear last summer. Bates readily admits that she was frightened to reopen. She laid out the risks for the caregivers, but every single family opted to return.
"I gotta give a lot of credit to [Council on Aging Director] Jim Clark," Bates said. "He wanted to try it. I was willing to try it. The caregivers were willing."
When the participants returned, Bates knew the pandemic had taken a toll. Sometimes, when she had called to check in during the shutdown, they had not recognized her voice.
"That shutdown, for people with dementia, was devastating," Bates said. "They lost ground. I'm not blaming the caregivers. How much can you do? How many puzzles?"
Despite the anxiety, and one brief exposure scare, everyone was thrilled to be back.
"At first, it was kind of scary," said Jody, Rita's daughter. "But ... she really wanted to go. I thought, 'At this age, how can I tell her no?!' "
Jody already had seen the impact of the program on her mother, who has been coming to the center for nearly a decade.
"It keeps her going, it keeps her strong, and it gives her something to look forward to," she said. "And she's happy. Those are all wins, in my book."
For Rita, the return was a joy. Or, as she put it bluntly, "If I didn't like it, I wouldn't be here!"
Pandemic restrictions mean that she no longer can dance with the piano player who used to entertain them at lunch, or hang out with the 3- and 4-year-olds who used to visit. For the past 13 months, there have been no excursions to see Christmas lights or the movies.
But, Rita still can chit-chat, play trivia and bother her companions over coffee. Her days are packed once more from 9 a.m. to 3 p.m., with the morning news, chair exercises and a vast array of activities.
And, every so often, the woman who used to go out dancing every weekend can get up and do the jitterbug or the shake for her friends.
"I like to dance," she said. "They let me do that freely!"
Larry, 83, told The Eagle that, during the shutdown, he missed the companionship. The Navy veteran and longtime General Electric employee has only been in the program for a year, but he already loves it.
"We have a good time," he said. "Everybody's happy. I've never seen anybody get angry here."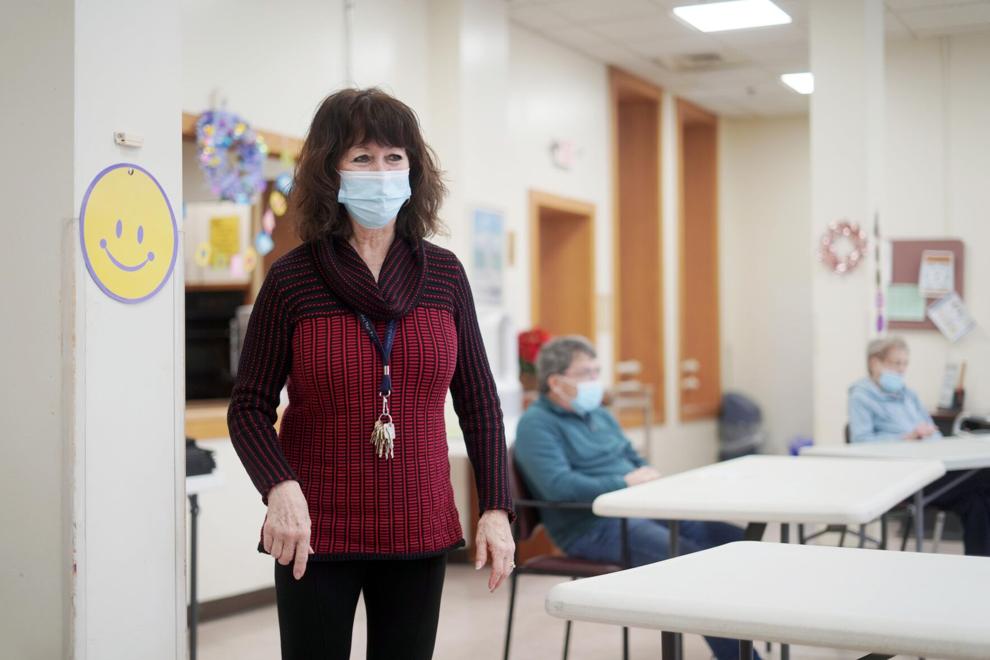 Funding and underuse
For the Adult Day Health program at Fairview Commons Nursing and Rehabilitation Center in Great Barrington, reopening during the pandemic never was on the table.
Lisa Gaudet, spokesperson for Berkshire Healthcare Systems, which operates Fairview, pointed out that state regulations prohibited almost all visitation at nursing homes.
"The program was located in the facility," Gaudet said. "But, it was designed for folks in the community who needed health-related services that the [Supportive Day Programs] could not meet."
Adult Day Health services are covered under MassHealth, but providers are reimbursed based on daily participation rates. That means that a few unexpected absences, let alone a global pandemic, can have a significant financial impact.
"It's a model that is really based on meeting the need in the community," Gaudet said. "But, like so many programs in human health and services, it's difficult to have it funded to the degree that would make it at least marginally profitable."
The program closed last summer.
About the same time, across the county, The Brien Center's Adult Day Health program in North Adams shut its doors, too. The decision to close the program had come months earlier, before the pandemic.
Christine MacBeth, president and CEO of The Brien Center, said the closure stemmed from a new state licensing requirement several years earlier. The state's change required the program to increase its staff-to-attendee ratio and make other updates, with no commensurate rate increase, MacBeth said.
"There was lack of adequate funding from the state to support the enhanced staffing requirements and increased safety needs of the vulnerable population served," she said. "There had been no significant rate increase for a long time."
One major hurdle was that the service simply was underused, MacBeth said, a concern that all three programs echoed. Organizers who spoke with The Eagle were not always sure why there was middling demand for their services, though they offered theories.
MacBeth pointed to stringent admission criteria for Adult Day Health.
Bates thinks that, for Supportive Day Programs, increased availability of in-home services might put a dent in their membership. In her experience, many caregivers believe that they can take care of their loved ones at home, and they come to the program too late, when the senior requires more intensive care than staff are allowed to provide.
Advertising also might be a problem. When people hear about the service, Bates says, they often picture a morose, sedate environment. She offers trial days and tours to offset that image.
Christopher McLaughlin, executive director of Elder Services, believes that part of the issue is transportation logistics.
"If you're a caregiver up in North Adams or deep in South County, unless you happen to work in Pittsfield, that is a bit of an issue," he said. "The fact is that we've got this vast county with not the world's greatest transportation system."
In his view, the odds of getting new adult day services in the county are slim.
"If I'm being very realistic, despite how great these programs are — and I think they're the best value in health care — I don't think it's particularly likely you'd see new providers enter the marketplace, start leasing space and start ramping up programs," he said.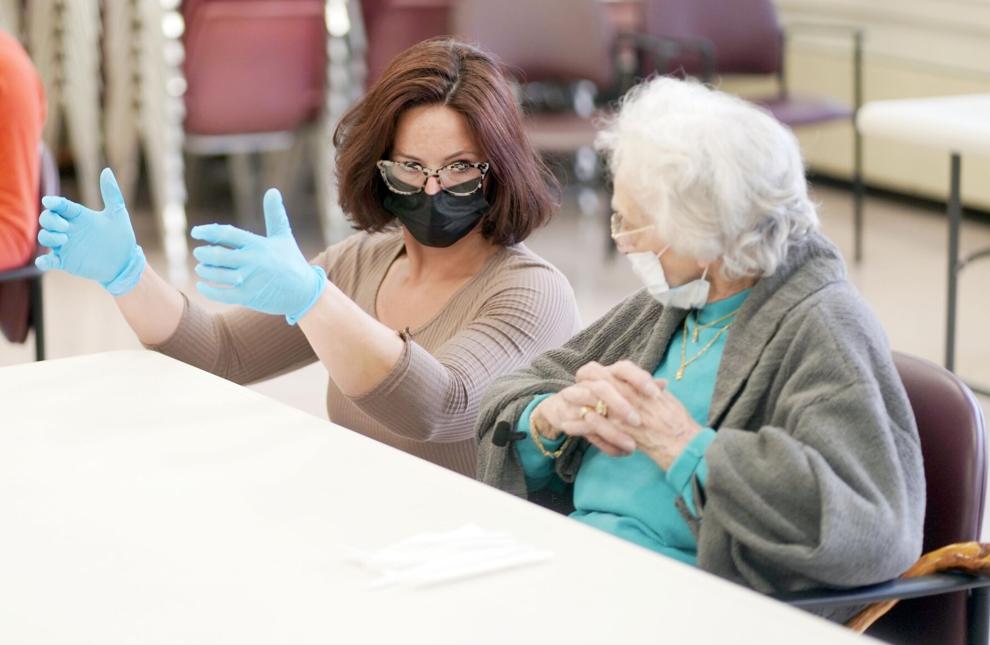 'Saved our family's life'
Bates, who has several new potential families lined up and hopes for a brighter future for her program post-pandemic, says the loss of these kinds of services — temporarily or permanently — impacts not just participants, but also caregivers.
Paula Almgren, chairperson of the committee that oversees the Supportive Day Program, saw the benefits for herself when her mother spent several years in the program.
"This saved our family's life," she said. "It put off my mother being admitted to a nursing home for years."
Studies show that caregivers of a loved one with dementia can bear significant psychological, physical and financial burdens. For Almgren and her siblings, caregiving could, at times, morph into a 24/7 job.
"Even going to bed at night, they might not know how to lay down," she said. "Sometimes, I had to get into her bed, turn her around, lay her down. Things you do naturally. You don't think about it."
Like many participants, Almgren's mother resisted the program at first. It was a game of table bowling that won her over. Later, her favorite activity became the painting sessions. The professional painter who had stopped practicing her craft started bringing paintings home again, beaming with pride.
"It's perfect, because it's a program where they're succeeding," Almgren said. "When there are so many things in life they can't succeed at anymore, when other things are going badly for them, this is the good."