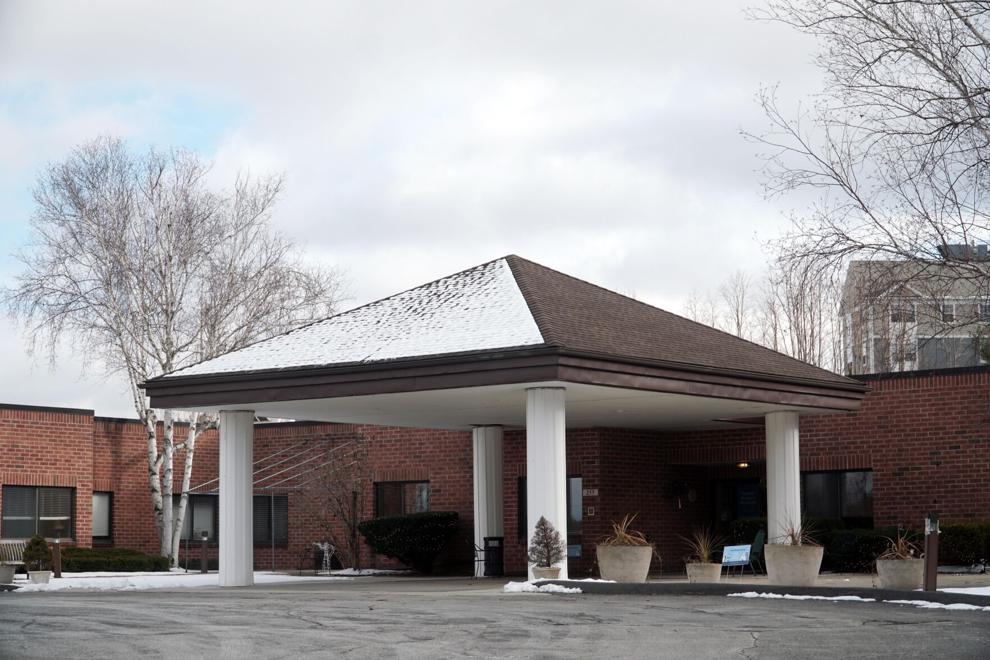 PITTSFIELD — More than 109 residents and staff have contracted COVID-19 inside a single Pittsfield nursing home. Cases accelerated in the past week, even as vaccinations began, with the National Guard now on the scene.
The Springside Rehabilitation and Skilled Care Center, at 255 Lebanon Ave., owned by BaneCare, says in its latest report that 72 residents and 37 staff have tested positive for the disease to date, with 52 active cases among residents and 27 among staff.
"Any time that we have an outbreak of this magnitude at a long-term care facility it's upsetting and alarming," said Mayor Linda Tyer, who has requested a daily video call on conditions at Springside and hopes to begin those sessions this week. "Once it starts, it's very difficult to get it contained."
While the facility has not disclosed the number of deaths due to COVID-19, its executive director offered condolences, in a statement Monday, to families that have lost relatives due both to the coronavirus and other causes.
Pittsfield's public health officials recommended that Springside seek help from the DPH, Tyer said, just as they did after the outbreak at Hillcrest Commons in November, which resulted in more than 40 deaths.
Since The Eagle reported Jan. 6 on the spread of COVID-19 within Springside, cases among residents more than doubled. Cases affecting staff rose from seven to as high as 29, forcing quarantines that have exacerbated staffing shortages, according to people familiar with care at Springside, and led the facility to borrow nursing staff from Craneville Place in Dalton.
Nancy Zappolo, a vice president with BaneCare, said staff at Springside are working with members of the National Guard assigned to the facility by the state Department of Public Health. She said the facility is "following a clear plan to address the number of COVID cases at Springside."
That plan includes staffing and infection-control principles and practices outlined by both the DPH and the federal Centers for Disease Control and Prevention, Zappolo said. Elements of the plan address use of personal protective equipment and managing resident locations within Springside, as well as guidance on when to allow staff who have tested positive to return to work.
"So far we have 19 recovered residents and nine recovered staff," Zappolo said.
"We are also working with Berkshire Medical Center to administer monoclonal antibody treatment to residents who meet the criteria," she said.
Attempts on Friday and Monday to reach a DPH spokeswoman about the situation at Springside did not bring a response.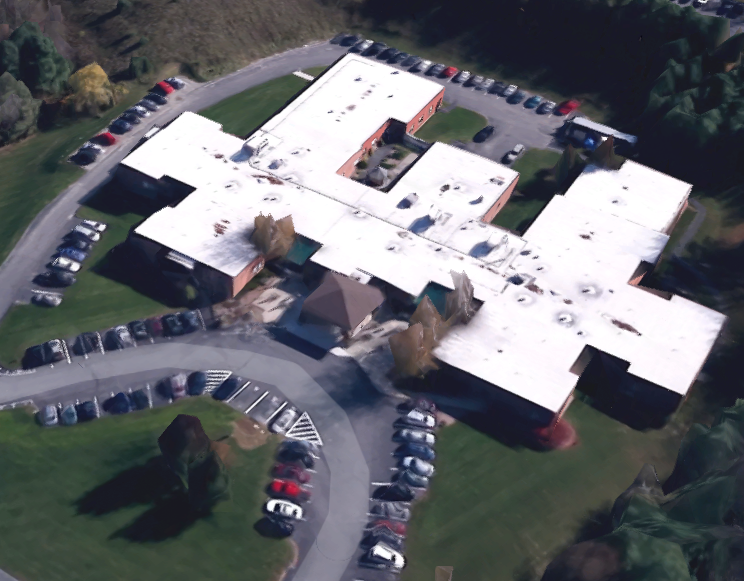 State Rep. Tricia Farley-Bouvier, D-Pittsfield, said she received a call from a BaneCare executive warning her about the run-up in cases. "When they started to spike, he let me know," she said. "I am aware and distraught about Springside. It is dramatic and it's scary."
The outbreak widened Jan. 13, when the number of active cases among residents rose from 45 to 60.
Farley-Bouvier said she is aware that a National Guard team of roughly 10 members, including members with medical training, had responded in some fashion to a staffing shortage at Springside. "To make sure there is an appropriate level of care," she said.
Staff cases
According to BaneCare's daily online reporting, the first staff case was confirmed Jan. 2. Active COVID-19 infections among staff ticked up steadily through the first two weeks of January, rising to 11 by Jan. 7, 20 by Jan. 11 and 29 by Jan. 15.
In its reporting to the state Department of Public Health, BaneCare said that as of Jan. 12, it had seen more than 30 cases but no deaths.
A Pittsfield woman who lived at Springside, Alberta Mary Harris, died Jan. 7 after receiving a positive test for COVID-19. Her death certificate lists COVID-19 as a secondary factor, with cardiopulmonary arrest as the principal cause of death.
Harris' daughter, Pamela Scolforo of Florida, said she received a call from the nursing center notifying her of her mother's death. Her mother had received several negative test results, then a positive one. "It just went downhill from Monday," she said of her mother's condition. Scolforo said her mother, at 100, had been in remarkably good health. "She had her mind," Scolforo said.
"She passed of COVID-19. That's got me very angry. The information I got was not the total truth," she said, referring to BaneCare. "First they told me no staff has it."
"The workers there are fabulous," Scolforo said of Springside. "It's the administration." Springside's spokeswoman, Denise Vigna, was offered an opportunity to respond to Scolforo's comment. None was received.
Another family of a recent Springside resident, James Clark Leach, made it clear, in an obituary, that they believe COVID-19 was responsible for their loved one's death. Leach died Jan. 11 at the age of 93.
"He was a rehab patient at Springside Skilled Nursing and Rehabilitation Center recovering from a fractured tibia," the obituary states. "Jim developed the Covid 19 virus, which sadly claimed his life." The date of his death fell within the most recent reporting period that would have involved making it in a report to the DPH.
In a statement Monday, Christina Pringle, Springside's executive director, said in response to questions from The Eagle that her staff follows both DPH and U.S. guidelines on reporting data related to COVID-19 cases and deaths.
While BaneCare provides daily data on cases involving residents and staff, it does not release information on the number of deaths.
Nonetheless, in her statement, Pringle acknowledged that her nursing center has seen deaths from the disease, writing, "We offer our deepest condolences to the families of our beloved residents who have passed away, and we extend our gratitude to all our residents, their families and our incredible staff for their continued support."
In statements to The Eagle earlier this month, Zappolo declined to say whether the Springside had seen any COVID-19 deaths. "The reason we don't publicly report deaths … is because DPH and our other regulatory agencies have a specific methodology as to what counts as a COVID-related death vs. some other cause, and whether the death is attributed to the SNF, hospital, or community setting," Zappolo said at the time.
Scolforo said she got a similar response when she asked about resident deaths at Springside. "They said they can't say," she said.
Tyer said that while Springside officials didn't agree right away to take part in daily video meetings, she accepts that the facility may not have the capacity for that. "I understand the magnitude of what they're dealing with," Tyer said. "This is devastating to all involved."
But the mayor said she feels it is in the city's interest — as a representative of families of residents and of the general public — to be briefed often. "So we have insight into what's happening, including the protocols that they're implementing, and how else we can help them," Tyer said.
Far fewer cases have been detected among residents and staff at Craneville Place in Dalton, also owned by BaneCare. In its most recent report, the company cites five active cases among residents and four active cases involving staff.
As is the case everywhere with the novel coronavirus, not all positive test results involve people actually sickened by the virus. But the disease is particularly dangerous in long-term care facilities, given the age of residents and the presence of underlying medical conditions.