Amelia Chandler loves The Whiskey Treaty Roadshow, a local five-piece collaboration performing Americana, rock and roots-folk music.
"I love that they're these hometown guys who have come together and collaborated with each other and told the story of their lives, but also the lives of people in this area who can connect to those stories," she said.
Chandler, a Pittsfield resident, also loves live music in general.
"Music is a lifeline for me," she said. "I am not a musician, by any means, but music is a lifeline. I love to sing along and dance and, just the experience — it's life. It's my breath. It's oxygen."
But, a year into the COVID-19 pandemic, most music venues in the Berkshires and beyond remain closed because of restrictions on public gatherings, slamming the brakes on that fiery give-and-take that can ignite between performers and audiences.
And while Congress recently approved $15 billion to help alleviate the devastation of the entertainment industry, including live music, that money has yet to reach those who need it most.
Steve Sears, owner of The Stationery Factory in Dalton, said the pandemic has cost him $400,000 — a sharp drop to zero — from the loss of events that include concerts, weddings and corporate gatherings.
Also, he continues to pay about $2,500 monthly for electricity and heat for his event space; and while he believes that he will be able to delay his liquor liability coverage in the current year, he said last year's $3,000 premium is not likely to be refunded.
The venue sits in a complex that Sears owns and is home to other businesses that, in good times, help carry the financial load. At the moment, his other businesses are carrying the entire financial load. He is frustrated that The Stationery Factory won't qualify for any of the so-called #SaveOurStages funding from the federal government.
And while he remains confident that his venue once again will host live music, he is unsure exactly when that might happen.
"It's not going to be fast and it's not going to be what it used to be," he said. "My guess is, it won't be before March of 2022, maybe further than that. I don't think things will be the way we kind of used to think they were until 2024.
"I think it's going to take a long time. In the meantime, we have to figure out how we stay connected and support the arts. That's our struggle. Can we bring some joy and art to our community and, at the same time, get some revenue?"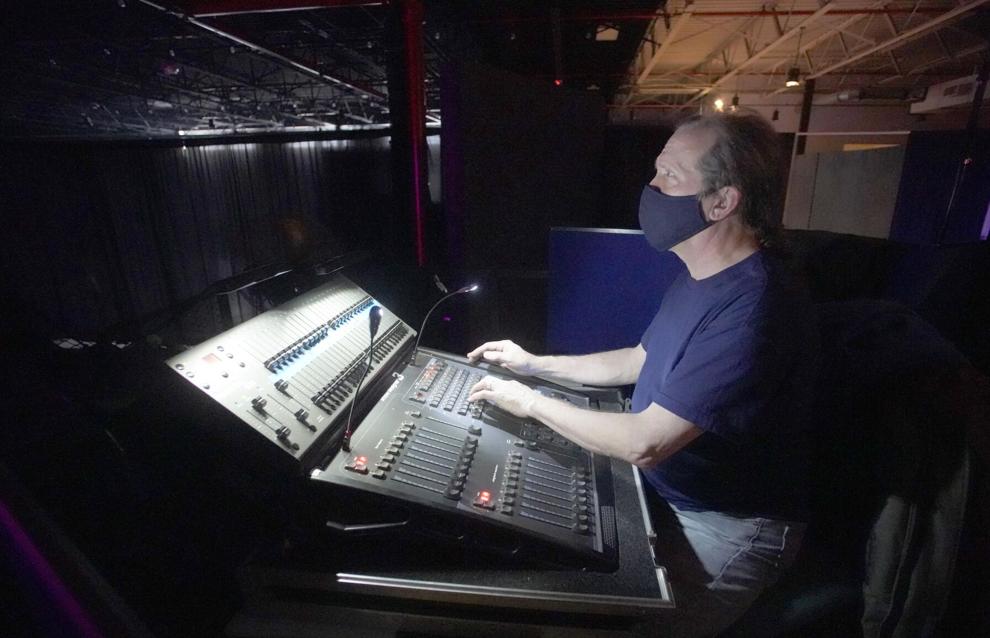 In a nod to the broad economic impact of the pandemic, Sears referenced the support staff that lies at the heart of any musical performance, far beyond the performers.
"There's a lot of stuff behind the scenes," he said. "And these people have no work; zero work."
While a decline in COVID-19 infections and the emergence of vaccines in recent weeks have raised hopes that the worst might be behind us, uncertainty lingers surrounding the arts in Western Massachusetts.
The region's wide array of artistic endeavors, an economic anchor as much as a cultural one, illustrates the twisted impact of the pandemic on a way of life for those who earn a living from the arts and those who seek it out, as audience members, for emotional and spiritual sustenance.
At Tanglewood, summer home of the Boston Symphony Orchestra and the premiere live music venue in the Berkshires, an entire season was lost to the pandemic.
The BSO has lost $51.5 million in earned income, primarily ticket revenue, but it has offset that through $61 million in donations and other contributions while retaining its musicians at reduced salary levels. At least 50 out of 180 administrative staffers lost their jobs last summer.
An announcement is expected in late March or early April about the potential for live music at Tanglewood this year.
More questions than answers
The pandemic has affected the diverse cultural destinations that define Western Massachusetts as a region and bind it together as a community. From The Stationery Factory in Dalton, the Massachusetts Museum of Contemporary Art in North Adams and The Guthrie Center in Great Barrington, to the Berkshire Theatre Group in Pittsfield and the Mahaiwe Performing Arts Center in Great Barrington, the coming days raise more questions than they answer.
"It's totally devastating," Guthrie Center General Manager George Laye said of the pandemic. But, he continued, "You've got to be optimistic, I think, or you're just going to go crazy."
Like the cultural centers, music promoters and fans, musicians also are looking forward to the day the pandemic cloud lifts.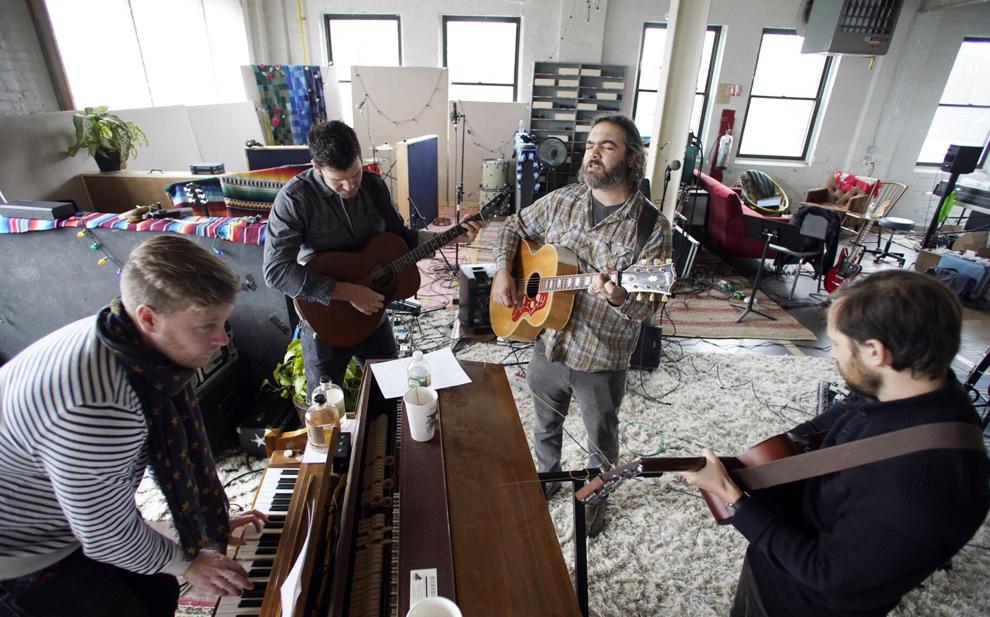 Billy Keane, of Pittsfield, guitarist and vocalist for The Whiskey Treaty Roadshow, said the band released a new album, "Band Together," on Jan 7, 2020 — just weeks before the coronavirus emerged in Massachusetts. Then, he said, the pandemic slammed the door shut.
"We were ready to dive into these tours, we had some festivals, this awesome album release we were ready to push, and then it was just a dead stop," Keane said.
"I remember Tory Hanna, my compadre, band member saying then, 'I don't think our Florida tour in May is going to happen.' This was back in mid-March. I was like, 'Man, that's May. What are you talking about?' I remember thinking, 'Man, you're being so pessimistic,' and in reality, he was well more in tune with reality than I was."
Looking ahead now, Keane said, "The point for me, and I think I can speak for the band, has always been the creation of the music and the creation of a performance, and that can never be stopped."
A heavy toll in state
According to a November announcement from the Mass Cultural Council, Massachusetts nonprofit and municipal cultural organizations, in the wake of the pandemic, reported $484 million in lost revenue; artists detailed $20 million in lost revenue; and more than 30,000 cultural jobs had been impacted by the pandemic since March 2020.
"Organizations within Massachusetts' cultural sector were among the first to voluntarily close and will be the last to fully reopen because of COVID," said David T. Slatery, who, at the time of the announcement was acting executive director of the Mass Cultural Council, in a release announcing the findings. Slatery now is deputy director.
"Mass Cultural Council will continue to collect and share impact data with policymakers in an effort to secure necessary recovery and relief assistance," he wrote.
The organization also has stepped in to support the arts with concrete action.
News came in January that 14 Berkshire County cultural nonprofits, whose finances were affected by the pandemic, had received financial assistance from the Mass Cultural Council.
They were among 183 cultural nonprofits across the state that received almost $10 million in COVID relief through the Cultural Organization Economic Recovery Program. That program is administered by the council in partnership with the state Executive Office of Housing and Economic Development; and it is part of the Baker-Polito administration's economic recovery plan, Partnerships for Recovery.
And fundraising has generated strong responses.
The virtual "Recovered" fundraiser that The Whiskey Treaty Roadshow played at The Stationery Factory on Jan. 30 raised $13,000 for the Berkshire Community Action Council. And a virtual fundraiser that The Guthrie Center launched Sept. 8, 2020, which included a performance by Arlo Guthrie, raised more than $70,000. The Guthrie Center's 2020 budget was $170,000.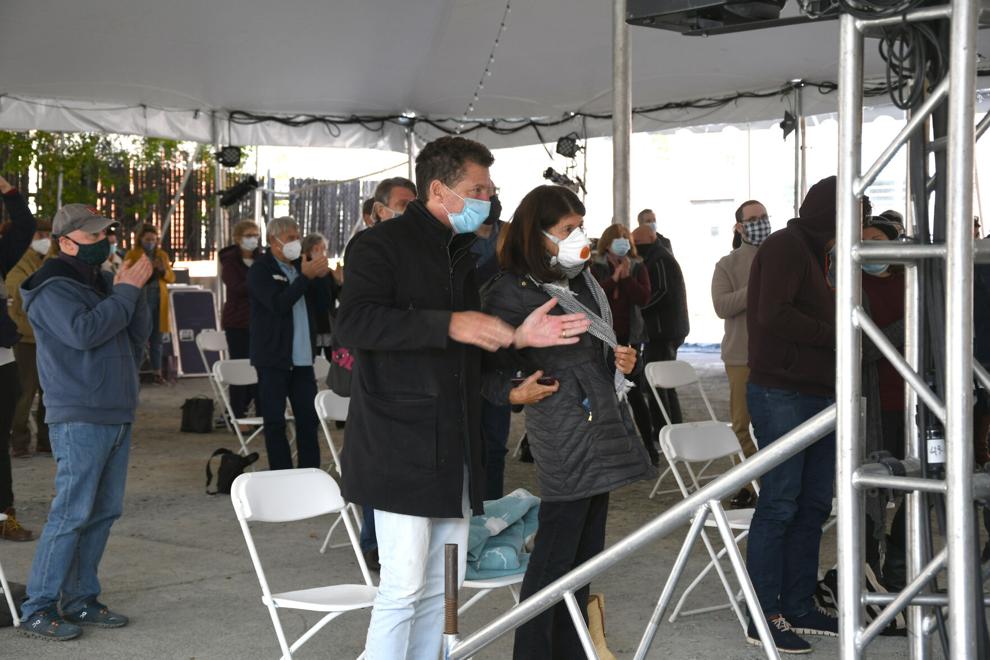 Most notably, though, over the past year, was the Colonial Theatre with its seven-week, 46-performance delivery of "Godspell." The performances, at the time, offered hope to arts enthusiasts as the only musical production in the country during the coronavirus outbreak.
"It was the recognition that the show achieved, both for the merits of the show and the quality of the production, but also just for the sheer gutsiness of doing it," said Berkshire Theatre Group Executive Director Nicholas Paleologos, whose organization operates the Colonial.
Asked about the extraordinary effort, Paleologos said, "It was largely as a result of the effort that we did, that brought us new friends and new donors that we never would have had."
In the wake of "Godspell," one donor kicked in $1 million to the Berkshire Theatre Group. That $1 million is sustaining the group through the end of March.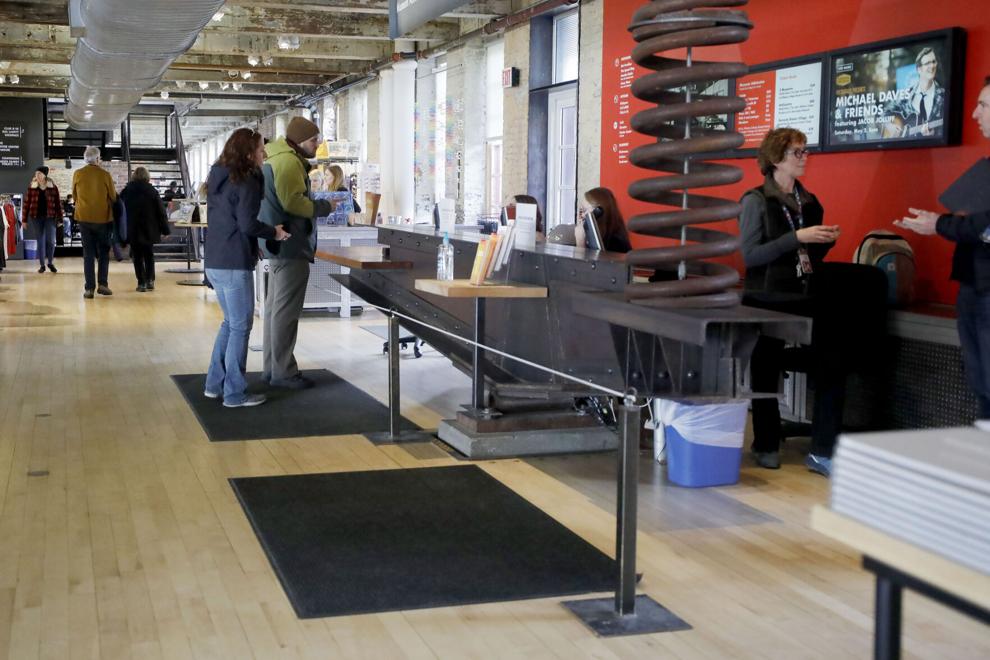 Slog persists; apprehension grows
But, the apprehension continues to grow as the long slog forward continues.
Mass MoCA closed its galleries to the public March 15, 2020, and reopened July 11 with a range of COVID safety precautions. The future holds hope, with two new exhibitions scheduled to open April 3, and more scheduled for the summer, according to interim Director Tracy Moore, in an email interview.
But, Moore also said the performing arts make up half of Mass MoCA's normal program, and its stages have been dark since March 2020. Also, staffing is at about 130, down from a pre-pandemic level of 163.
"There's no question that the impact of COVID on the arts has been devastating, and it will take years to fully recover," Moore said. "Artists have been some of the earliest victims of the pandemic, and some of the hardest hit. ... Arts organizations exist to bring people together around art, and many have been forced to shutter permanently due to the impossibility of doing so."
But, Moore maintains her optimism.
"Artists are resilient," she continued. "They're used to uncertainty, and their work is what helps us as a society make sense of the moment we're in. Artists will find a way to create, they always do. At Mass MoCA, our mission is to help them do this, in any way we can, in a way that lifts up the city of North Adams and the region."
But, one year into the pandemic, the direction that this catastrophe takes is anyone's guess, and arts organizations like Mass MoCA continue to monitor a fluid situation.
The FreshGrass festival, which draws thousands every September to the North Adams campus, was canceled last year. In a February statement, Mass MoCA announced dates for the 2021 festival this September and said a lineup would be announced soon.
"We're in no hurry to bring large crowds back into our spaces until we're certain it's safe to do so, both for our public and our staff," Moore said. "We want to make sure any decisions we make as an institution are supported by health experts, and that we have procedures and protocols in place to support any changes in the way we operate, as we start to make plans for the coming year."
So, as the pandemic endures, so does the artistic determination that helps drive Western Massachusetts.
The Colonial in Pittsfield is gearing up to host seven outdoor concerts with a range of performers that includes multiple Grammy Award winner Chris Thile on May 29; folk singer-songwriter Tom Rush on June 5; The Whiskey Treaty Roadshow on May 15; singer-songwriter Ryan Montbleau on May 8; and "Takin' It to the Streets: The Doobie Brothers Tribute Show" on May 22.
The Guthrie Center continues to show how its mission transcends live music with its Free Community lunch — it's now a takeout affair because of the pandemic — on Wednesdays.
And the strange times we live in are reflected at Mass MoCA in "This is Not a Gag," an exhibit continuing through 2021 that features portraits that Los Angeles-based artist Richard Nielsen painted of people in their COVID-19 masks, presented in a Zoom-like grid.
So, what does the future hold for the Western Massachusetts arts community at large?
"I feel very strongly that we went through the worst of it last year. It could not possibly have been any worse than it was last year," Paleologos said. "We didn't have a vaccine last year."
There are no plans for the Berkshire Theatre Group to open its three theaters until the vaccine allows that to unfold safely. But, plans call for tent performances this year in Pittsfield and Stockbridge, with two to three outdoor shows using the experience gained through staging "Godspell."
"If we could be back inside of our beautiful Colonial Theatre for the holidays, that would be terrific," Paleologos said.