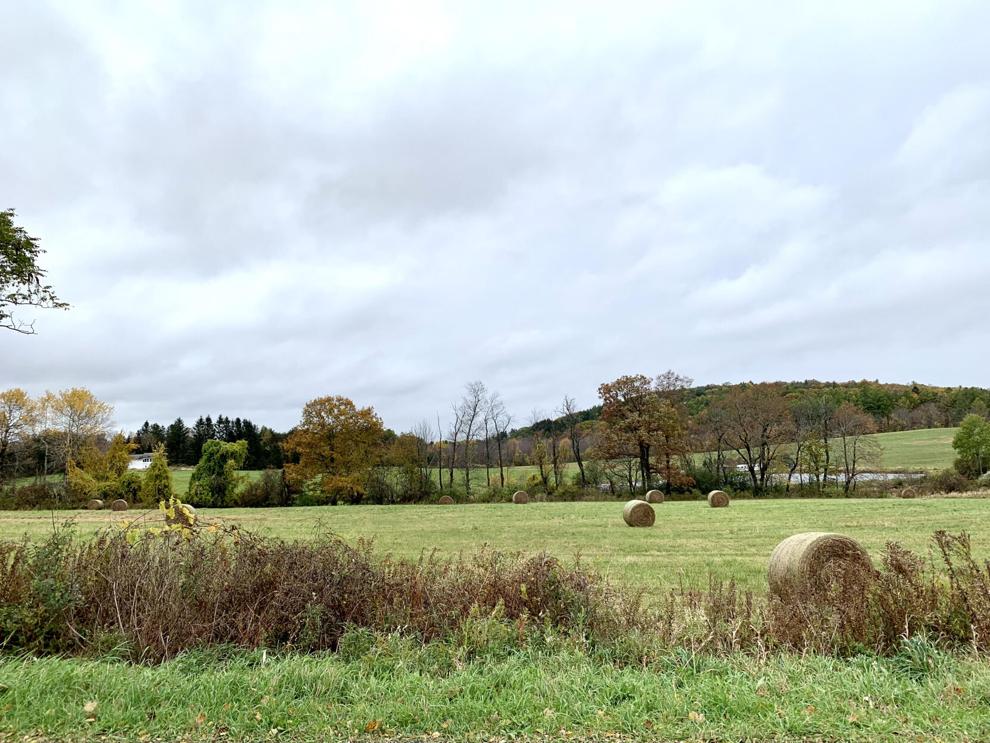 They are the vaccine-hesitant or they are the advanced procrastinators. Whatever their reason for avoiding the COVID-19 shots, the approximately 30 percent of unvaccinated in Columbia County in New York are the people Michael Richardson and others want to reach in the quest to get the county and the larger area fully inoculated against COVID-19.
Richardson founded Vaxx Facts and co-founded Columbia County Community Health Action. Both, through newsletters and online messaging, are meant to counter misinformation about the coronavirus and the vaccines and to explain why the shots are important.
But, there are people that Richardson, who lives in Chatham, N.Y., fears could upend that plan: the entrenched, vaccine-opposed. He says there is a small but vocal group that has united there and in the Berkshires, and is composed of those from the far left and far right — people who otherwise would disagree about almost everything. Richardson and others say they have made this strange discovery as various events and movements sparked by "conspiracy" pushers sprouted over the past year.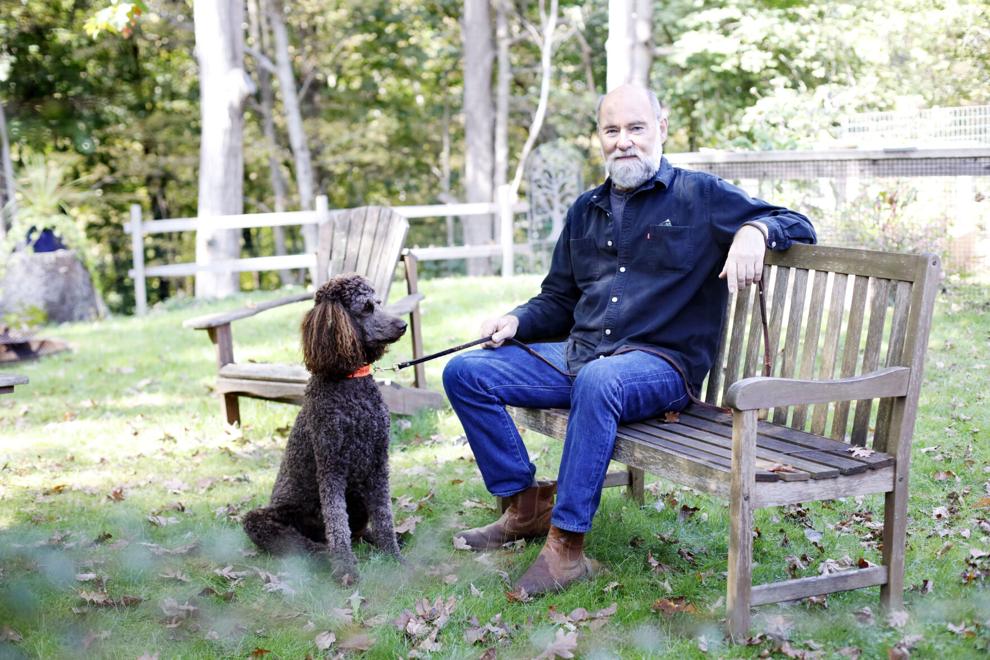 Richardson said the two factions are sharing all manner of misinformation on websites, email lists — and it doesn't stop there. It jumps beyond traditional libertarian "don't tread on me" narratives and into theories that will "rock you back in your chair," Richardson said, noting that the left-leaning might be inadvertently associating with hate groups through fundraising mechanisms. Richardson, a former municipal consultant, also is the founder of Hate-Watch Report, which gives people tools to report any harbingers of white supremacist or other extremist activity.
In the case of these unlikely COVID skeptics, we are not talking about QAnon theorists, he said.
"These are not the people you think they are," he said. "They're otherwise very progressive, they will agree with you on antiwar, they will agree with you on climate catastrophe, they will agree with you on most [progressive] political values, but they have completely gone over into this other realm, where suddenly, no — science is not to be trusted."
Yet, some area residents who say they are politically progressive say their challenging current policy is consistent — that past malfeasance and deep conflicts of interest among government and Big Pharma requires deeper exploration of the science and a second look at public health measures.
"What is characterized as today's misinformation could be tomorrow's correct information," said Daniel Seitz, a nonprofit consultant who worked in medical education for more than 30 years. Seitz, of Great Barrington, attended a recent Great Barrington Board of Health meeting to ask the board to dive deeper before making new COVID policy. Seitz used the example of the Wuhan lab leak theory — that the virus somehow emerged from a Chinese lab — as an example of a once unspeakable idea that now is considered credible and likely.
"People [last year] were deplatformed [from social media] for suggesting this was a possibility."
'Plain wrong'
In the Hudson Valley, with its strong local food and self-sufficiency ethos, the libertarian right has invaded the libertarian left, Richardson says. How does he know? Online chatter, tips, some roadside signs last spring and his own conversations with people. But, often, it's social media — the watering hole of the coronavirus pandemic era — where "likes" and comments are noted.
"We just kind of look at who's hanging out at the bar with each other, and you're guilty by association," Richardson said, noting that the guilty can be close, as he has seen in his own life. Richardson, founder of the Buddhist Action Coalition of Upper Hudson and the Berkshires, has a way of talking to those challenging the vaccine orthodoxy: "'We are family — you are part of me and I am part of you. We're all in the same situation, you are just plain wrong, and stop it because what you're doing is hurting people.'"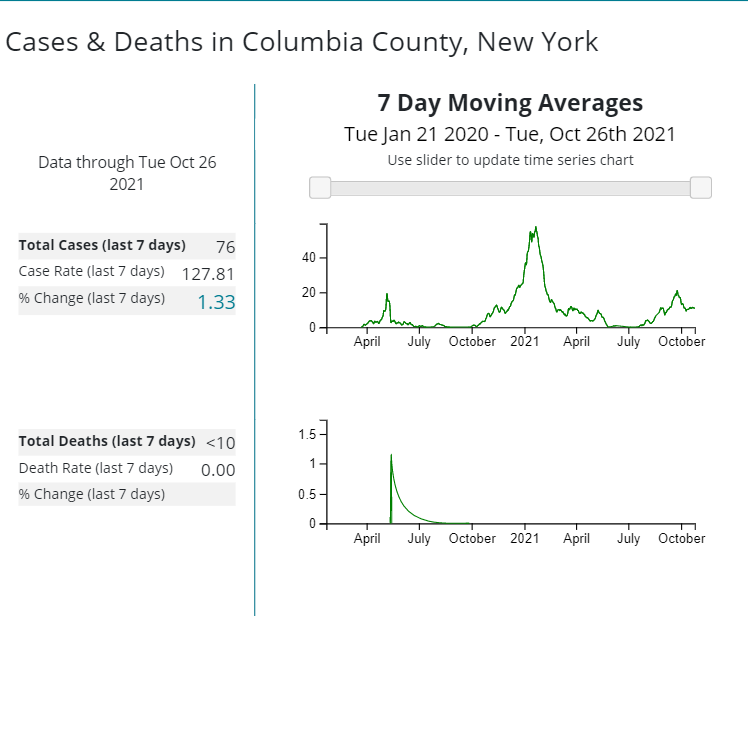 In the Hudson Valley, Do We Need This? is a group calling for resistance to current measures like masking and all mandates, and "5G networks installed without community consent; Government that serves oligarchs and big corporations." Stand Up Massachusetts! is drawing support in the Berkshires, says Patrick Connors, who works with Richardson on Vaxx Facts and also is a co-founder of Columbia County Community Health Action. Connors, who lives in Hillsdale, N.Y., is tracking people and groups online. Neither resistance group's website discloses its organizers.
Columbia County registered a total of 111 deaths since the start of the pandemic in those who tested positive for the virus; Berkshire County, whose population is over 125,000, registered 322 deaths. Caseloads in Columbia County, whose population is over 59,000, have held steady over the past two weeks, at 10 new cases for moving seven-day average. Berkshire County's case counts rose 36 percent during the same time period, for a rolling average of 36 new cases per day. Berkshire Health Systems officials, who also are working to combat resistance to the shots, are seeing a rise in positive tests results in both the vaccinated and unvaccinated.
Both counties registered caseloads peak in January, and both still are considered by the Centers for Disease Control and Prevention as areas of "high transmission," like most of the U.S., yet caseloads are declining across the country.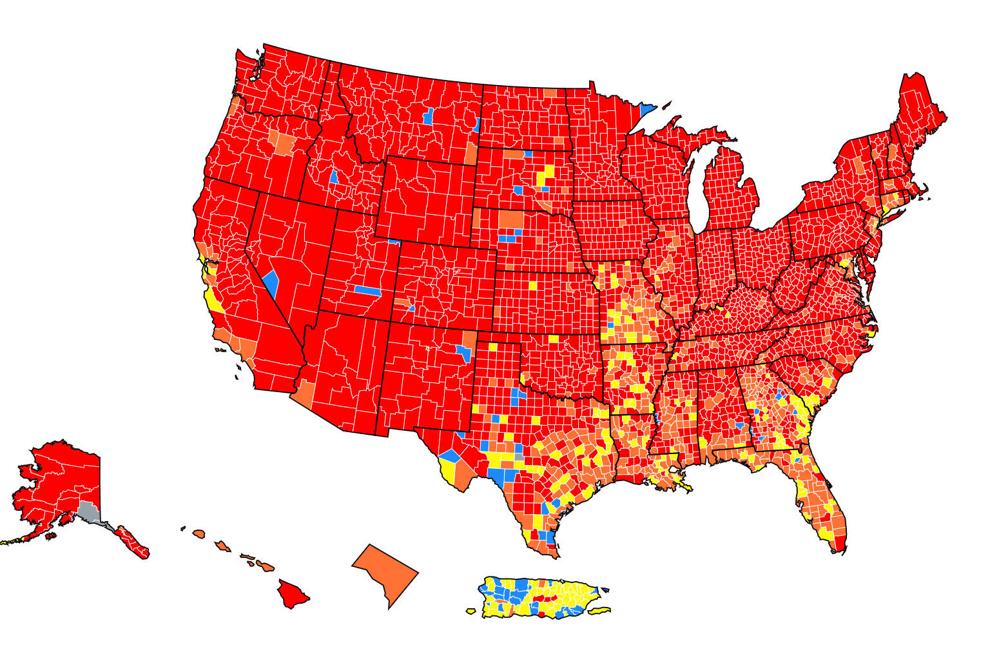 In an effort to knock back a local resurgence, Connors occasionally logs on to local health board meetings he knows might be attended by those fighting mask mandates and raising doubts about vaccine safety — it has been happening in Great Barrington, for instance. He also is distressed that local health officials aren't debunking some of the claims they hear at meetings, like the one that COVID never has been isolated.
"I think someone needs to be countering that kind of information," Connors said.
He worries about the sources of some claims.
"There's also this extent to which people may not realize that they're legitimizing working with, tied to, linked to right-wing racist groups, sometimes, and not in all cases," he said.
Awakening distrust
Skeptics, and even the vaccinated among them, say the politicization of science — and that vaccine-makers like Pfizer sponsor news programs and fund research, for instance — has prompted them to scour scientific studies on their own.
But, distrust of the corporate-government alliance is just the latest excuse to avoid the vaccines, said someone who spent more than two decades working in public health.
"Because the issue around vaccines has been so politicized, now people have turned against government," said Michael Seserman.
Seserman also is a co-founder of Columbia County Community Health Action, whose website and Facebook page includes videos of well-respected area doctors that people who are hesitating on shots might trust.
Seserman, who now works for the American Cancer Society, said that part of what's at work here is that Columbia and Berkshire counties long have been a hotbed of those who think outside the mainstream.
"They are more vulnerable to those anti-establishment-type messages anyway, and the right-wing groups are taking advantage [of it]," he said. "It is an odd brotherhood here, and we must point out that this is a small, vocal minority."
Residents, like Daniel Seitz, who attended a recent Great Barrington Board of Health meeting on Zoom to challenge any consideration of mandates, say the government and Big Pharma, while doing some good, are to blame for much of the resistance, given their track records. Seitz said there needs to be a deeper look at all information in a wildly shifting and inconsistent public health landscape. Historically, there have been plenty of shifts, and he points to poisons like DDT, once considered safe, and eggs, once thought to be harmful.
Seitz said he is "not a Trump voter" — he voted for Bernie Sanders — and that censorship of what is labeled "misinformation" only is increasing public resistance.
"You don't create trust by censoring people," he said. "If anything, that further awakens distrust."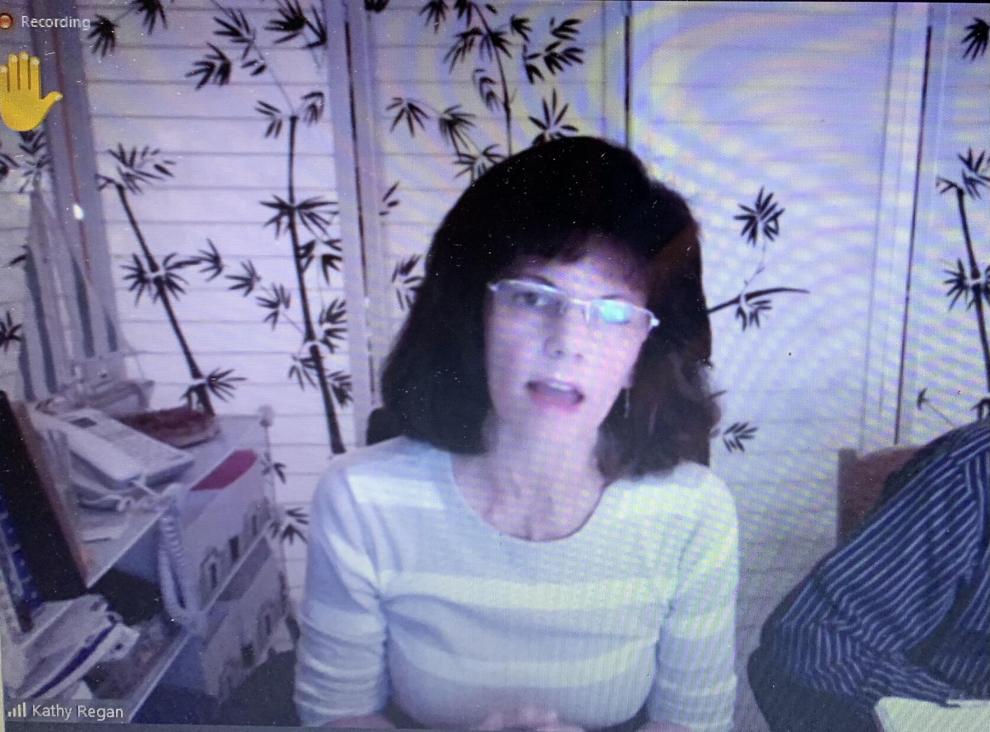 Kathy Regan, of Housatonic, said demonization of skeptics and the stoking of fear is dividing people — an early hallmark of incoming totalitarianism. She says that for her, it's all about science.
"I'm seeing inaccuracy on both sides, and it's more easily cleared up when people stop listening to opinions, " said Regan, who added that she has read hundreds of peer-reviewed studies that leave her with different conclusions than what is now public health orthodoxy. "This has almost become like a religion on both sides, where people are not thinking clearly."
'Building trust'
In a blog post, a Hudson Valley writer and activist who has tried to understand vaccine-resistant friends wrote that distrust is mostly rational, given what appears to be "garden variety incompetence," but can coexist with acceptance that the virus is a true threat.
"I fully agree that the United States government is highly untrustworthy; that the pharmaceutical industry is often predatory; and that our captains of industry will look at most any calamity and find an opportunity to buy low and later sell high," Sam Pratt wrote. "We should be able to hold these two disparate ideas in our minds: that the pandemic is a real and present danger, even as we question the motivations and competence of powerfully opportunistic interests."
Pratt told The Eagle that he doesn't support mandates but thinks it foolish to skip the shots, because of overwhelming agreement among medical professionals.
"I didn't [get the shots] because the government said I should, I did it because my doctor said I should and because my brother who's a doctor said I should," Pratt said.
Yet friends and family appear to be more influential in spreading ideas than government or institutions, said Nina Cesare, a Boston University postdoctoral researcher in the Biostatistics and Epidemiology Data Analytics Center who co-authored a study that charted the exponential spread of misinformation by analyzing Google search trends during the pandemic.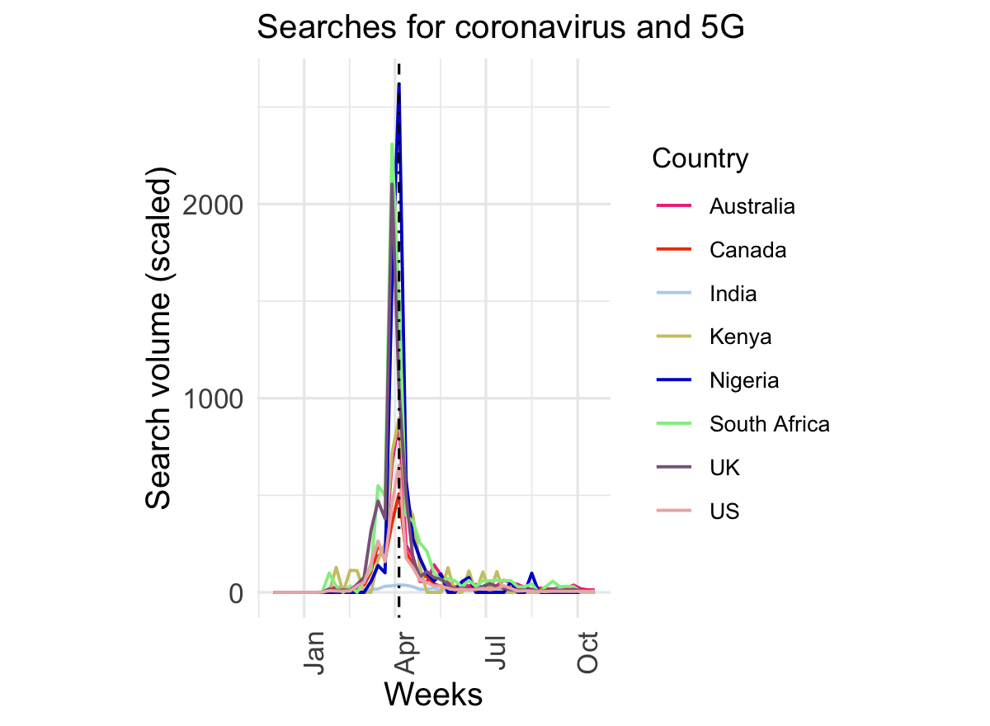 People on lockdowns who were scrambling for information were exposed to a sea of claims — many of which stuck in the collective consciousness, she said.
Asked for her thoughts about this, Cesare says that while reducing exposure to misinformation is important, it isn't enough to dissuade people from believing in, for instance, a connection between 5G radiation and COVID, since that is part of a pre-COVID, chronic distrust. She said taking down YouTube videos or Facebook posts won't help counter these kinds of ideas.
"There's more complexity and nuance in this than just reducing people's access to false information," she said.
What Cesare suggests is a much bigger project at a time when trust in government is at a near-historic low, according to Pew Research Center.
"Belief in false information regarding COVID is tied to larger issues that could potentially be alleviated by building trust in medical institutions, by building trust in government, but it's something that's going to be a lot more complicated," she said.