LEE — A tractor-trailer carrying a concrete structure flipped on its side Wednesday morning at the on-ramp of the Lee exit on the Massachusetts Turnpike.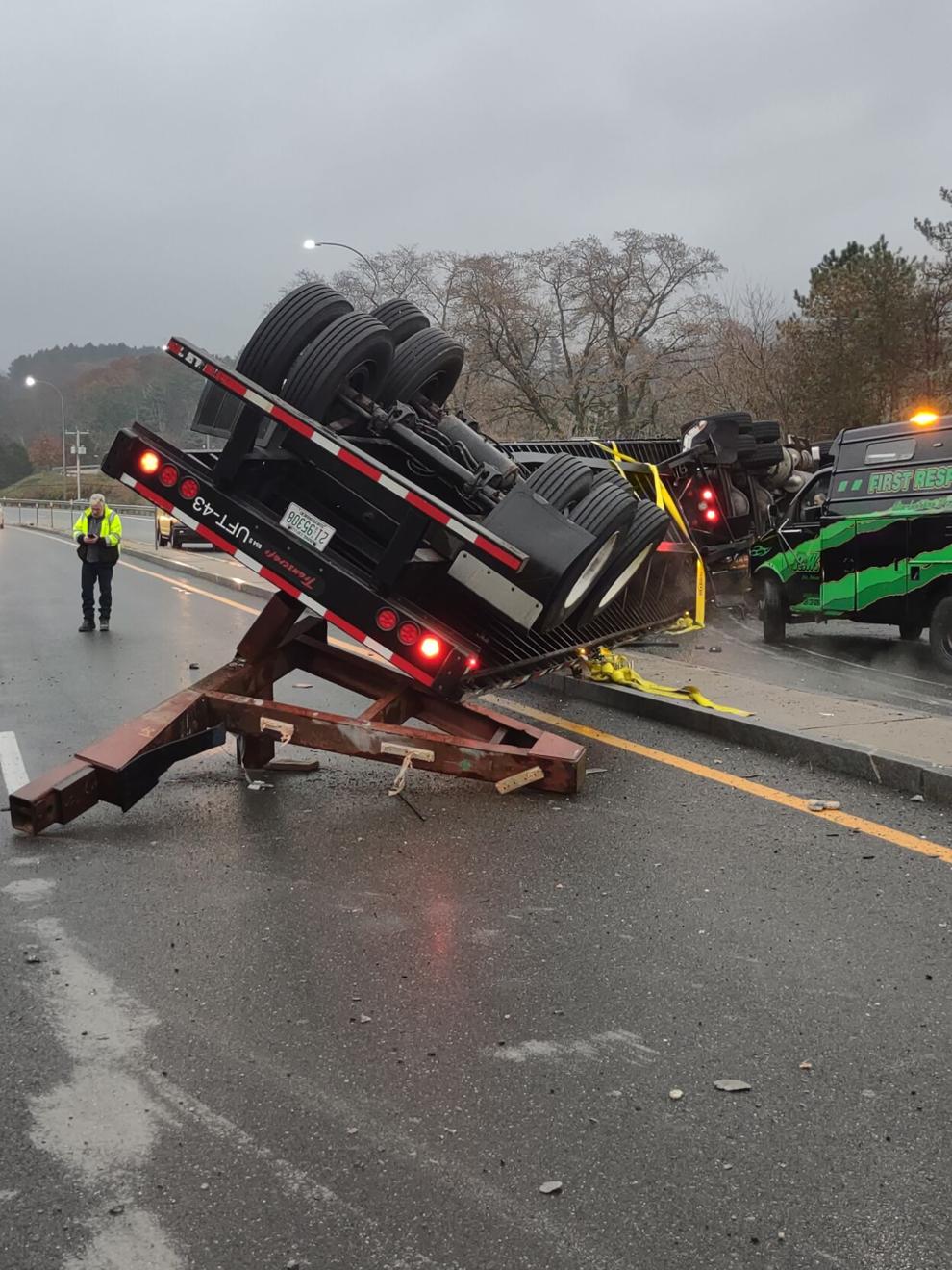 The driver of the vehicle suffered injuries that were not life-threatening and was taken to Berkshire Medical Center in Pittsfield, according to a State Police trooper at the scene.
The accident occurred shortly before 7 a.m. The on and off ramps at the Lee exit temporarily were closed to vehicle traffic so first responders could remove the concrete structure.
This story will be updated.