ADAMS — A fire early Saturday morning damaged a porch and temporarily displaced several residents of a multi-family building in Adams but resulted in no injuries.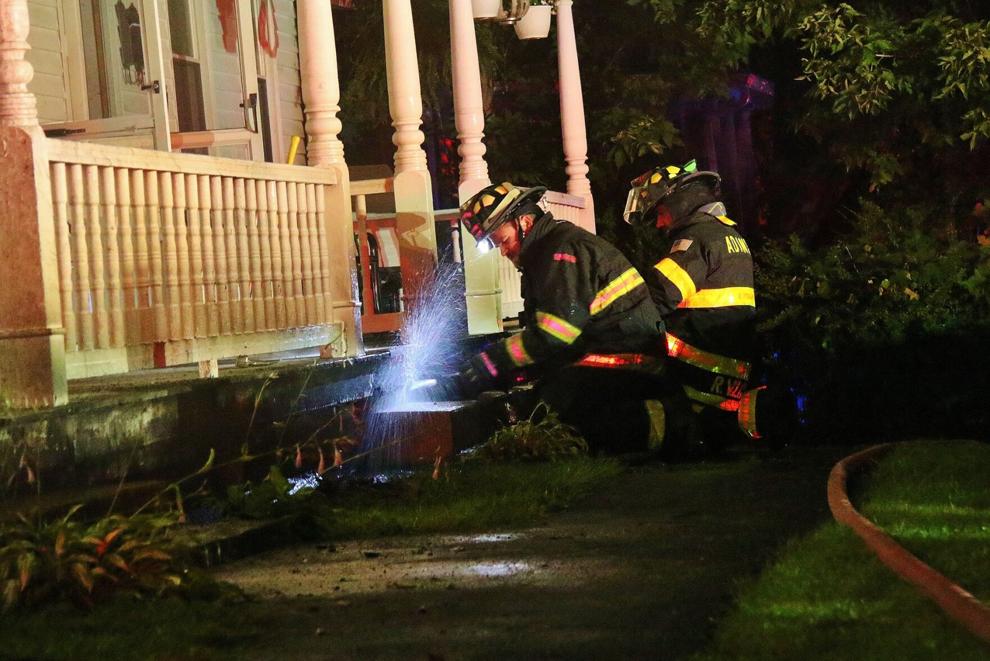 Adams Fire Chief John Pansecchi said a bystander driving near Friend Street around 12:30 a.m. Saturday called Berkshire County dispatch to report a fire at 105 Friend Street. Pansecchi said after the passerby called the fire in, they headed over to the building and began knocking on doors to get residents out of the apartments.
"They probably saved the house — and possibly lives," Pansecchi said.
Crews from Adams Fire Department, and later the North Adams and Cheshire fire departments, arrived on the scene shortly after the call to find fire emerging from underneath the porch of the apartment building.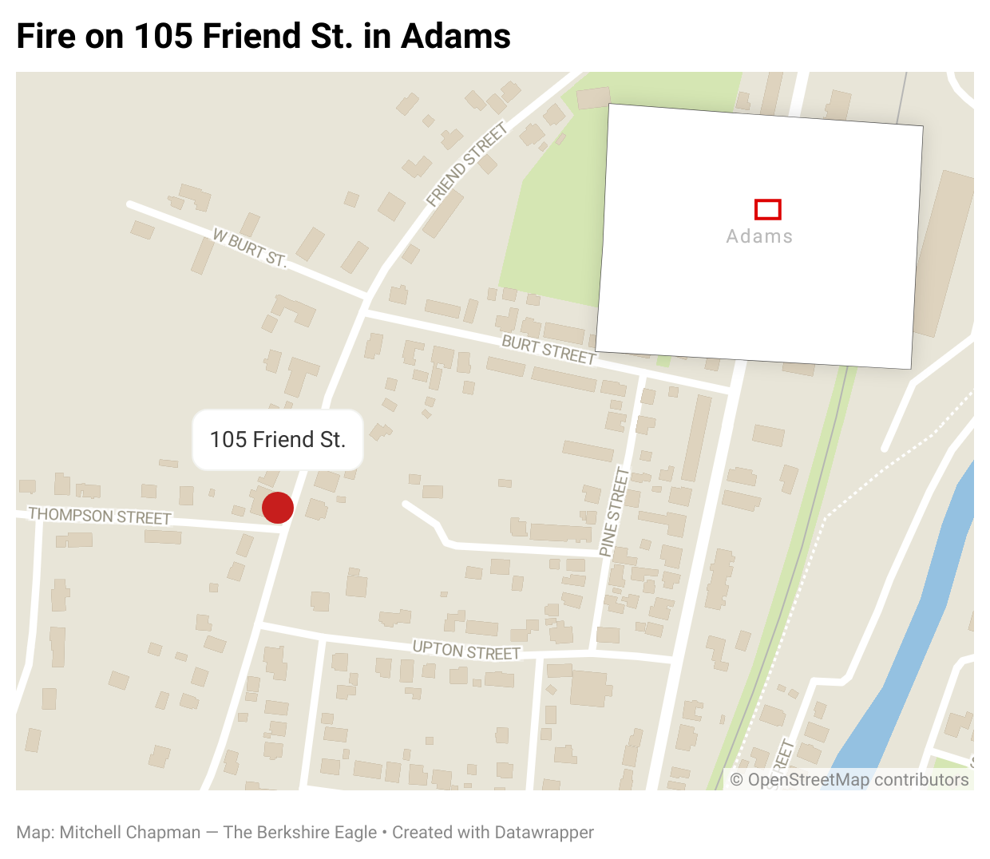 The fire reportedly started on the north side of the porch and worked its way down the length of the five-unit building. About five residents were evacuated safely from the building and no injuries were reported.
The American Red Cross provided housing vouchers for the residents after each of the apartments sustained smoke damage. Though the basement took on some water and mud from the firefighting efforts, the only part of the building to endure any structural damage was the porch.
Pansecchi said that residents will be able to return to their homes Saturday evening once the smoke alarms in the units have been replaced and plywood has been added to damaged sections of the porch.
Adams Police Department, Adams Ambulance, the Adams building inspector, Berkshire Gas Company and National Red Cross all assisted at the scene of the fire.