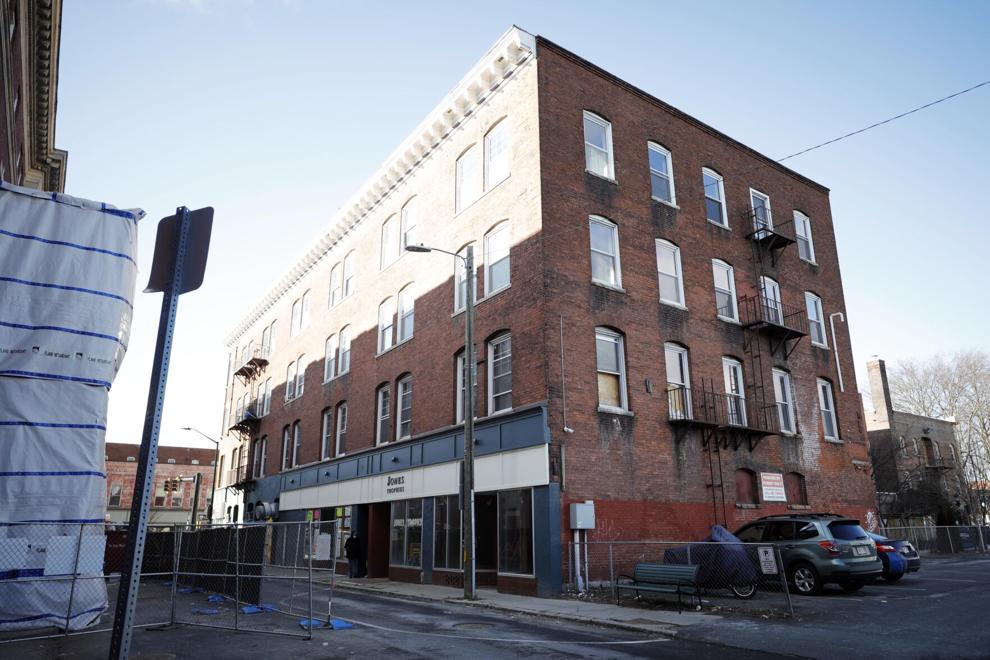 PITTSFIELD — In the moments before Annette Stewart-Leitzsey stabbed Earl Lewis to death in his Pittsfield bedroom, he directed a racist and sexist epithet at her, and threatened to call police.
She was convicted on a murder charge and sentenced to life in prison without the possibility of parole, and remains incarcerated.
Almost 30 years later, her attorney says the jury should have been allowed to consider the lesser charge of manslaughter, noting that those words by Lewis might have provoked an emotional reaction by the defendant that led to the killing.
"From the perspective of a reasonable black person in this country, a racially-charged threat to call the police would certainly trigger a level of 'passion, anger, fear, fright, or nervous excitement as would eclipse [the person's] capacity for reflection or restraint,'" defense lawyer Paul Rudof wrote in a motion he filed last year.
"For black women, state-sanctioned violence against them is deeply rooted in this nation's history, which further illuminates why a reasonable black woman might perceive a racially-charged threat to call the police as an imminent threat," he wrote.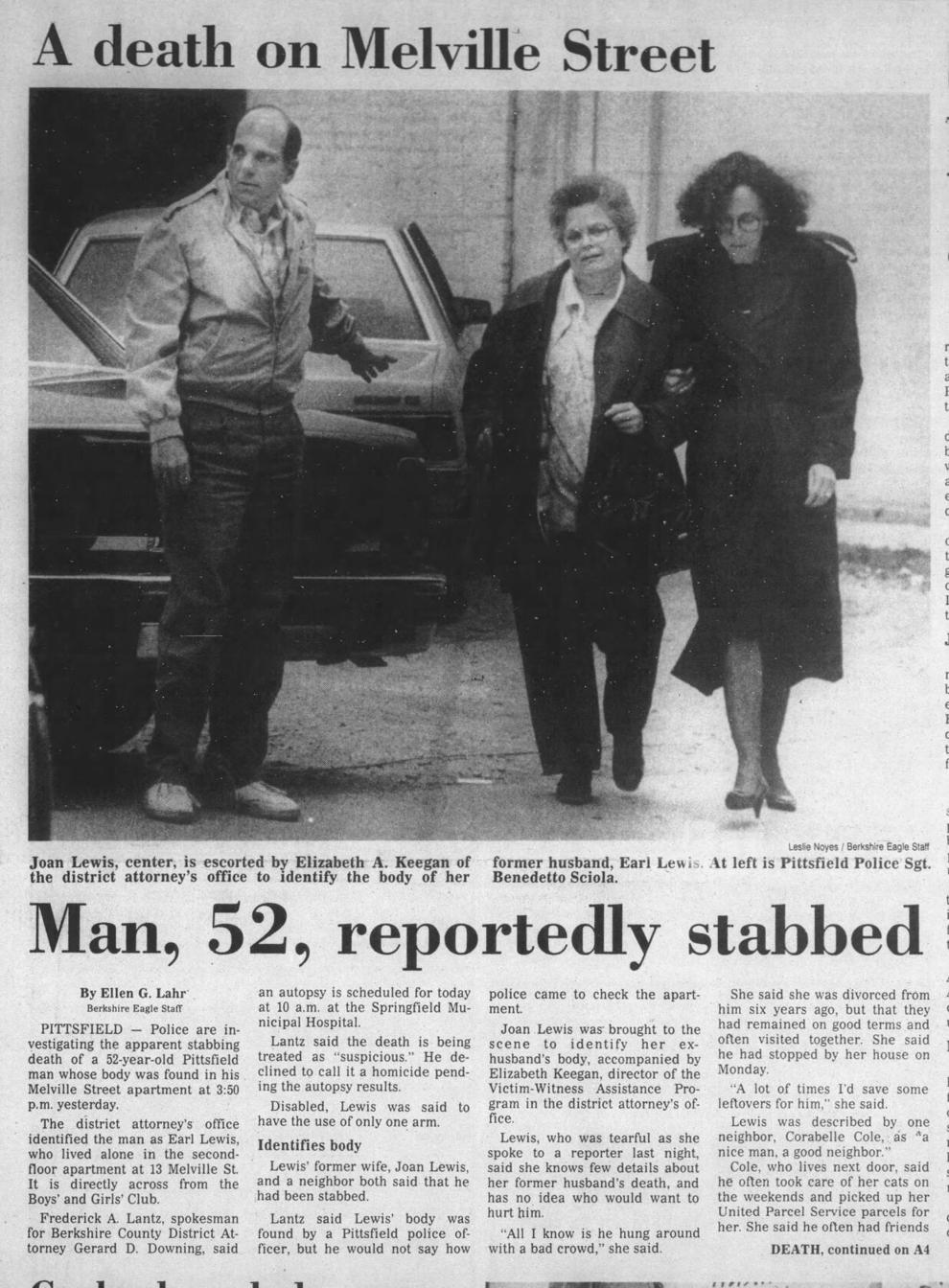 The motion seeks to have Stewart-Leitzsey's convictions of murder and larceny from a building vacated and reduced to manslaughter, or obtain a new trial.
An appeal to the Supreme Judicial Court, filed in 1995, which sought relief on different, "far weaker claims," said Rudof's motion, was unsuccessful.
The office of Berkshire District Attorney Andrea Harrington is opposing the request for a new trial. Rudof and Special Assistant District Attorney Steven Greenbaum argued their respective cases before Judge Jane Mulqueen in Hampden Superior Court in Springfield on Jan. 20, and the matter remains under advisement.
Rudof and the Berkshire District Attorney's Office declined to comment, because the judge is weighing her decision. But, the case is receiving renewed attention as conversations abound about the inequities of outcomes in the criminal justice system based on race.
The Charles Hamilton Houston Institute for Race & Justice at Harvard University filed a "friend of the court" brief in support of Stewart-Leitzsey's request for a new trial. The brief alleges that the use of stereotypes about Black women have been used unfairly to justify their repression, often depriving them of such "heat of passion" defenses afforded to defendants with other racial and gender identities.
Echoes of 1991 trial
Stewart-Leitzsey was convicted of murdering Lewis, 52, a white man who was physically disabled as a result of childhood polio, on April 24, 1991. She had gone to Lewis' home at 13 Melville St. to pick up a videocassette recorder, according to court documents.
Lewis' roommate said Stewart-Leitzsey came out of Lewis' room while holding linens and a steak knife, both stained with blood. Lewis was discovered dead and in the nude with 20 stab wounds to his scalp, neck, chest, upper back and right shoulder.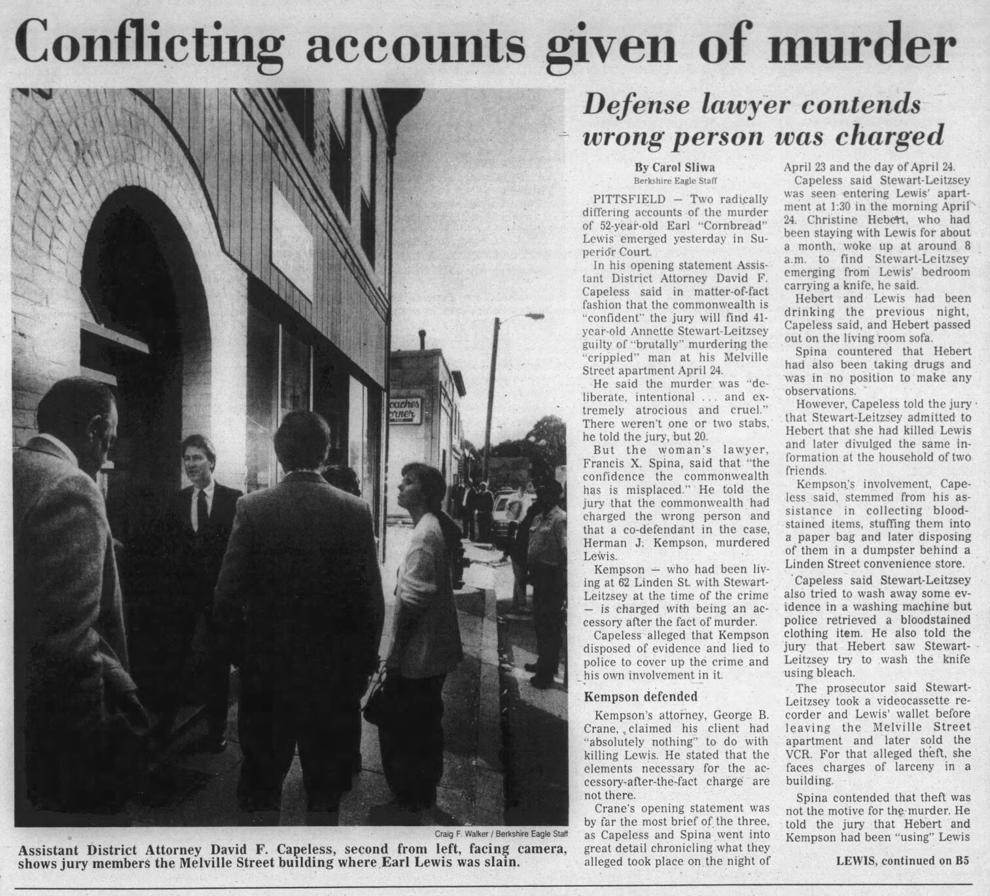 Her trial began in October 1991. Former District Attorney David Capeless, then the first assistant district attorney, prosecuted the case, and Stewart-Leitzsey was defended by Francis Spina, who went on to become an associate justice on the Massachusetts Supreme Judicial Court. He retired from that role in 2016.
Capeless said Thursday that he was not aware of the new trial request and had not been alerted by the district attorney's office.
"I am not in a position to comment on this case, having not been afforded the professional courtesy of being informed of the motion, its basis or that a hearing was scheduled or held by the D.A.'s office," Capeless told The Eagle.
While Spina argued that a co-defendant committed the stabbing, he asked the trial judge to let the jury consider a lesser charge of manslaughter.
"I would suggest that the racial slur coming from a white man and the threat to use her race against her and try to have her thrown in jail, is something that a jury could consider as amounting to — rising to the level of provocation," Spina said in 1991, according to the motion.
Spina told The Eagle that while his memory of the case had faded over three decades, he would have had a reasonable belief that the law required that the jury be allowed to consider the charge of manslaughter.
"That kind of a statement, made to a minority, could provoke a violent response that would mitigate murder to manslaughter," he said.
Rudof, in his filing, echoes Spina's argument.
The victim's use of the epithet, followed by his threat to call the police, could place Stewart-Leitzsey in severe emotional distress, and provoke her into "stabbing him to death in a fit of rage," he wrote. He likened it to an admission of marital infidelity, which courts have recognized as a reason to warrant a manslaughter instruction.
"If words communicated by a wife to her husband that she is having an affair are legally sufficient to mitigate his resulting act of killing her to manslaughter," he argued, "then a racist, sexist invective communicated by a white man to a black woman, coupled with his threat to call the police on her, all infused with a long history of state-sanctioned and state-imposed violence against black women, should also be deemed sufficient provocation to mitigate her resulting act of killing him to manslaughter."
Rudof's new trial motion argued that three other alleged errors were made during Stewart-Leitzsey's trial, including that the prosecution engaged in gender discrimination during jury selection, and that the trial judge, the late William Simons, improperly introduced evidence about a previous bad act by Stewart-Leitzsey.
'Didn't mean anything'
The Berkshire District Attorney's Office argued that the facts of the case do not warrant a manslaughter jury instruction.
In a 29-page motion filed Aug. 27, 2021, Special Assistant District Attorney Greenbaum wrote that no evidence had been introduced to suggest that the victim's epithet placed Stewart-Leitzsey in such a heightened state of emotion that eclipsed her "capacity for reflection or restraint."
In the absence of evidence, he wrote that the defense "asks the court to speculate, or even presume, that the defendant was overcome by rage and impulsively stabbed the victim."
He called attention back to Stewart-Leitzsey's testimony. On the stand in 1991, according to a footnote in Greenbaum's filing, she denied committing the stabbing at all, and testified that the victim had "always" called her the epithet, and that it "didn't mean anything."
He said the circumstances surrounding the stabbing were broader. He noted that Stewart-Leitzsey had been using cocaine at the time, and said any number of factors could have precipitated the killing.
He cited the Supreme Judicial Court's 1996 ruling that rejected the initial appeal of the conviction.
"The prosecutor's argument properly relied on evidence in the case to describe the context in which the murder was committed, and the fact that the killing may have been motivated by anger, drugs, money, and an intent to steal the victim's VCR," the court at the time ruled.
Though Greenbaum maintained that there was a lack of evidence to suggest that Stewart-Leitzsey stabbed because of the epithet, he wrote that courts have held that "words alone" don't add up to sufficient provocation for the manslaughter instruction.
He called the "observations and commentary" in the brief filed by Harvard Law's Hamilton Houston Institute "fitting and compelling," but said there was no evidence to suggest that the epithet caused Stewart-Leitzsey to "lose control."
"The record of facts of this case does not suggest the judge's decision, and the law upon which it was based, was a product of systemic racism that denied the defendant justice or mercy," Greenbaum wrote.