PITTSFIELD – A single-vehicle accident on Highland Avenue closed traffic on the street Thursday morning after a car knocked down a utility pole and a neighbor's mailbox.
Pittsfield police responded to the 200 block of Highland Avenue around 9:30 a.m, and officers found a pole on top of a car and downed wires. The driver of the car was not injured, according to Sgt. Jacob Barbour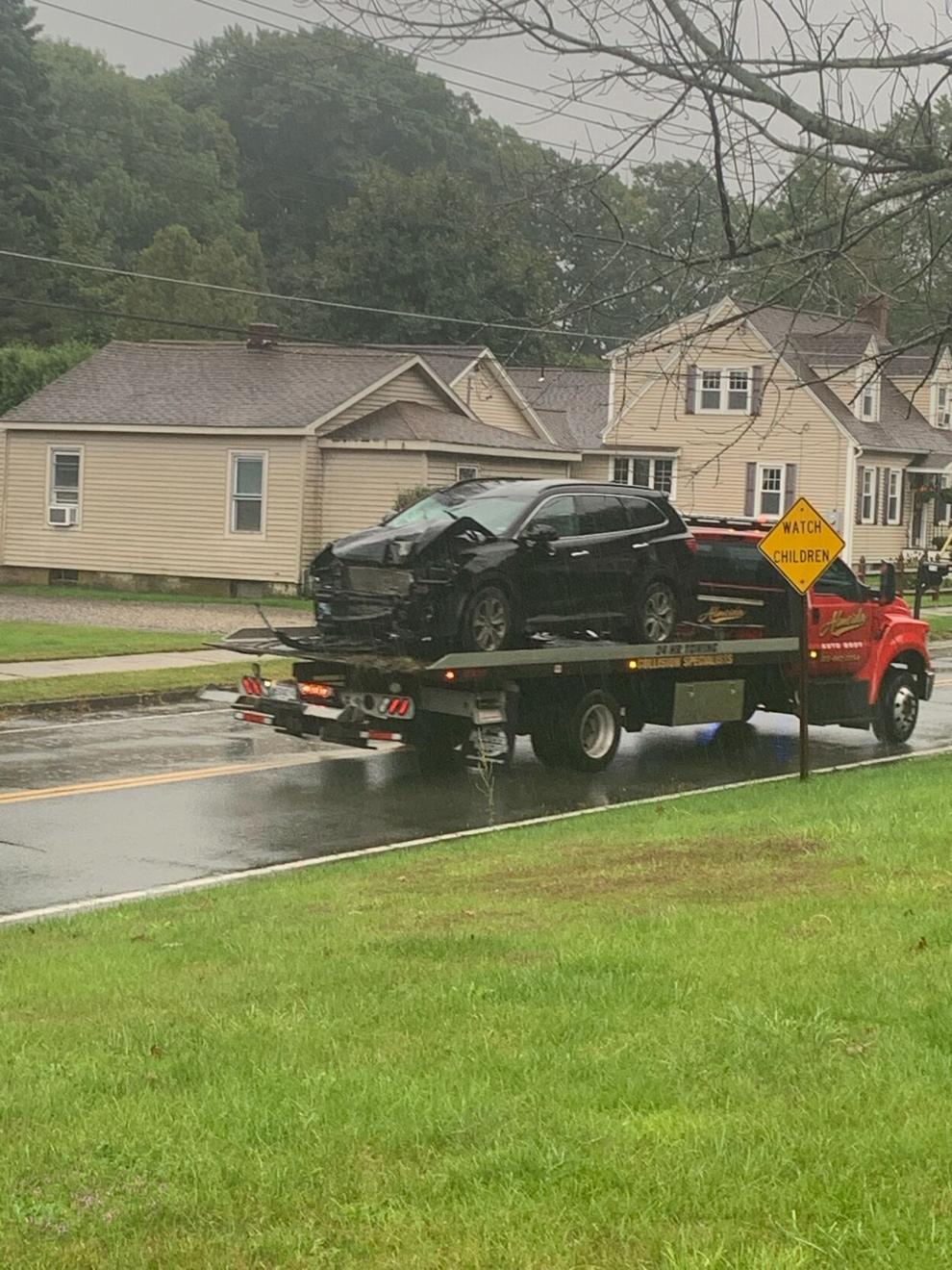 Crews from six utility truck, including Eversource and Verizon, blocked traffic on the street as they worked to replace the pole and restore service.
Eversource spokeswoman Priscilla Ress said the pole was a "secondary" pole that only had cable TV wires attached to it. There were no power outages as a result of the accident.