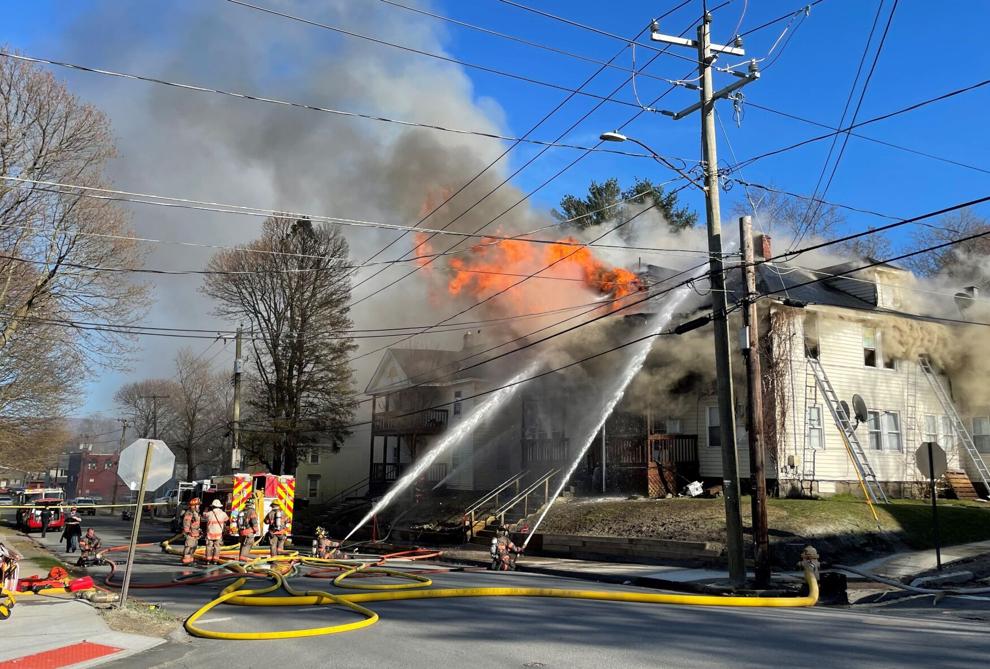 PITTSFIELD — A fire in a house on Lincoln Street Friday afternoon jumped to a second residence and displaced many, quickly drawing in first responders from the Pittsfield Fire Department and other local agencies.
The fire that broke out in a four-unit home at 110-118 Lincoln St. was reported at 4:49 p.m. Pittsfield Fire Chief Thomas Sammons said firefighters saw fire on a second-floor porch and started dousing it with water.
Flames broke out of the rear of the home and filled the attic, he said. Pittsfield called in mutual aid from Dalton, Lenox and Hinsdale, bringing more resources to the scene.
The fire spread to a four-unit home on Cherry Street directly behind the Lincoln Street address. Sammons said the second building was "briefly" on fire before firefighters snuffed it out, and smoke could be seen pouring out a top window.
As flames kept roiling through the roof of the Lincoln Street address, thick black smoke jettisoned upwards and hung in the air as the wind blew and spectators gathered around the perimeter of caution tape authorities had established to control the crowd.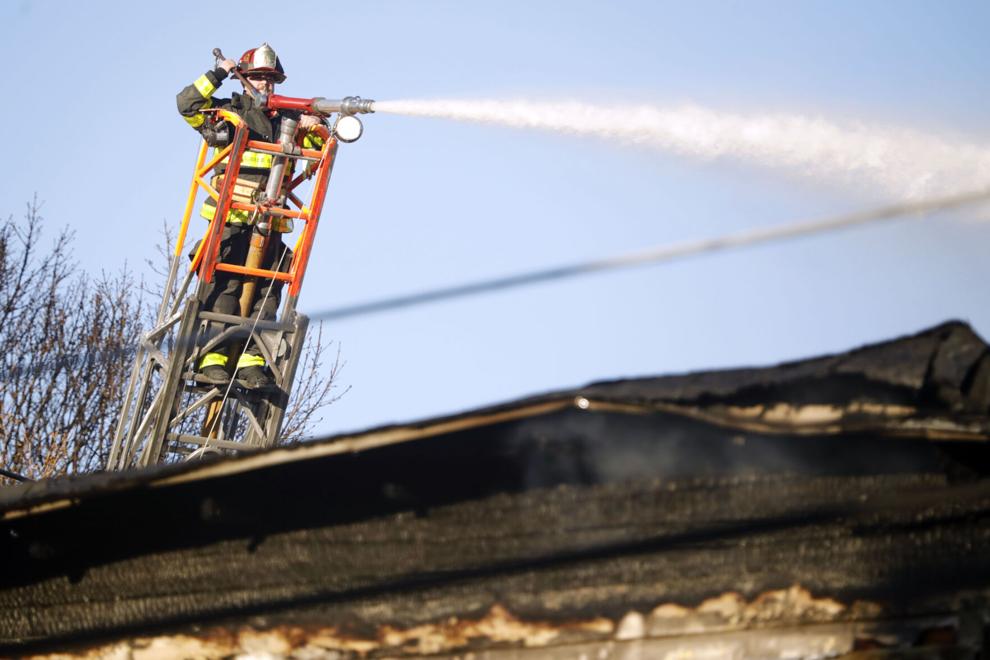 At one point, the attic collapsed in, said Mary Myrick, who rushed to the scene to meet her grandson, Austin Loveday, 23, who lived on the first floor of the Lincoln Street building with his mother and brother.
Loveday said he was home when he smelled a faint odor of smoke, but assumed it was someone's fire pit. But then, a neighbor started banging on his door and window, and realized his home was on fire after he rushed outside.
"It just sucks," he said, surveying the damage.
"They're hardworking people, they had nothing to do with the fire, and they lost everything," said Myrick of her family, adding that she hopes that some alternative housing arrangement is offered.
The Red Cross was on scene, as well as representatives from the Salvation Army. Both properties are managed by Cavalier Management Company, said Tony Marcella, a manager.
The 110 Lincoln St. building is owned by TJLR Onota LLC of Brigantine, N.J., according to city records. The structure was erected in 1880 and was assessed at $418,700.
According to a tweet from the Pittsfield Police Department, at least 13 residents were displaced from their homes.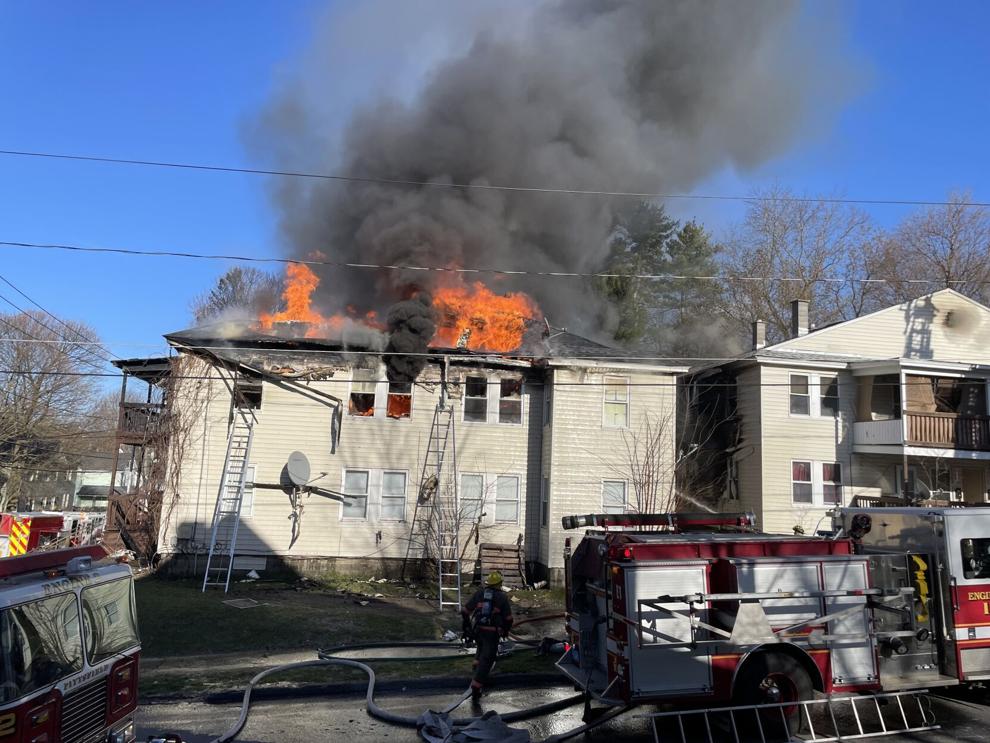 Marcella estimated that somewhere between 10 to 12 people lived in each of the two buildings, meaning the number of displaced could be as high as 24.
Police said all residents had safely evacuated the building, and Sammons confirmed that no one was injured.
Firefighter had put down the flames by about 6:30, he said, but first responders remained on the scene as smoke continued to swirl up from burned building material.