ADAMS — A structure fire destroyed a Hastings Street home Wednesday, and it claimed the lives of six family pets.
The fire was reported about 4:40 p.m. at 14 Hastings St. When firefighters arrived, flames could be seen shooting from several windows. Thick smoke poured from the home and enveloped the surrounding neighborhood as firefighters sprayed water on the building.
A resident of the house, Tracy Videtta, 32, already had evacuated to a neighbor's house, where she called in the fire, she told The Eagle. She was able to take a puppy with her. But, she lost three cats and three other dogs in the fire. Her boyfriend was at work at the time.
"I'm just so devastated," she said. "I almost died, and I lost everything."
She noted that when the smoke alarm went off, she found the kitchen largely in flames.
Adams Police Officer Josh Baker was the first to arrive. He said he was unable to get several dogs out before he was driven back by flames.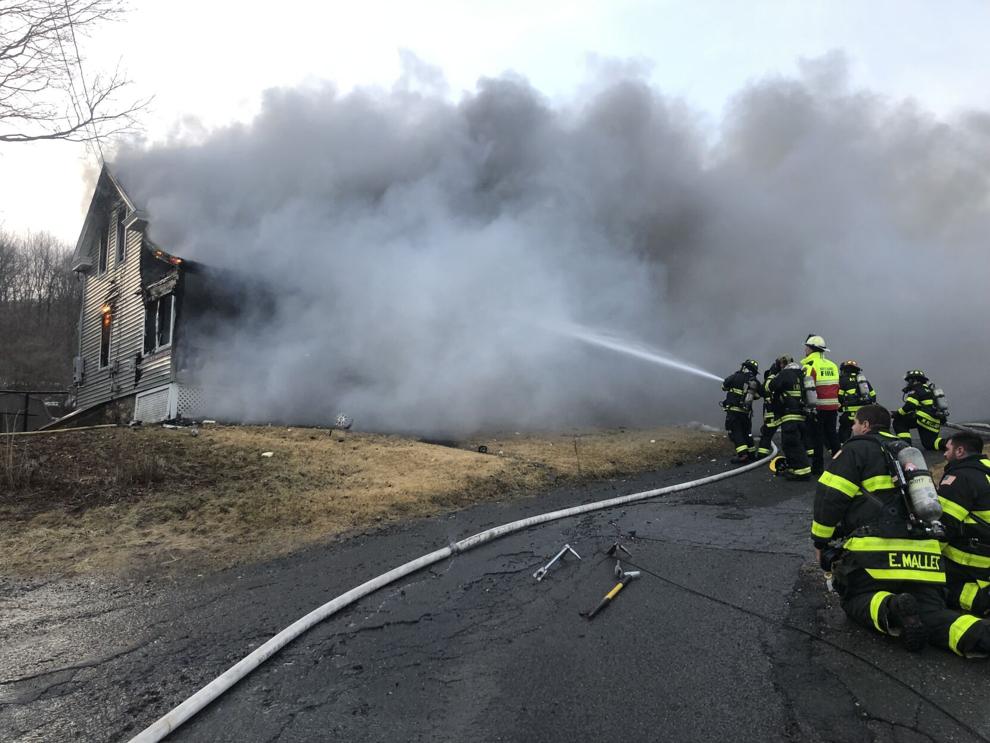 Videtta was taken to the Berkshire Medical Center campus in North Adams, and her condition was not considered life-threatening, according to Adams Police Chief Scott Kelley. No one else was in the building.
By about 5:45 p.m., firefighters mostly had knocked down the flames, but a few hot spots remained. From the looks of the building, it is a total loss. The blaze moved through both stories and the attic before it was extinguished.
About 30 firefighters from the Adams, Cheshire, Savoy and North Adams fire departments were on the scene. Northern Berkshire EMS also responded.
Power was turned off in the surrounding neighborhood during the fire, the cause of which is under investigation, Kelley said.