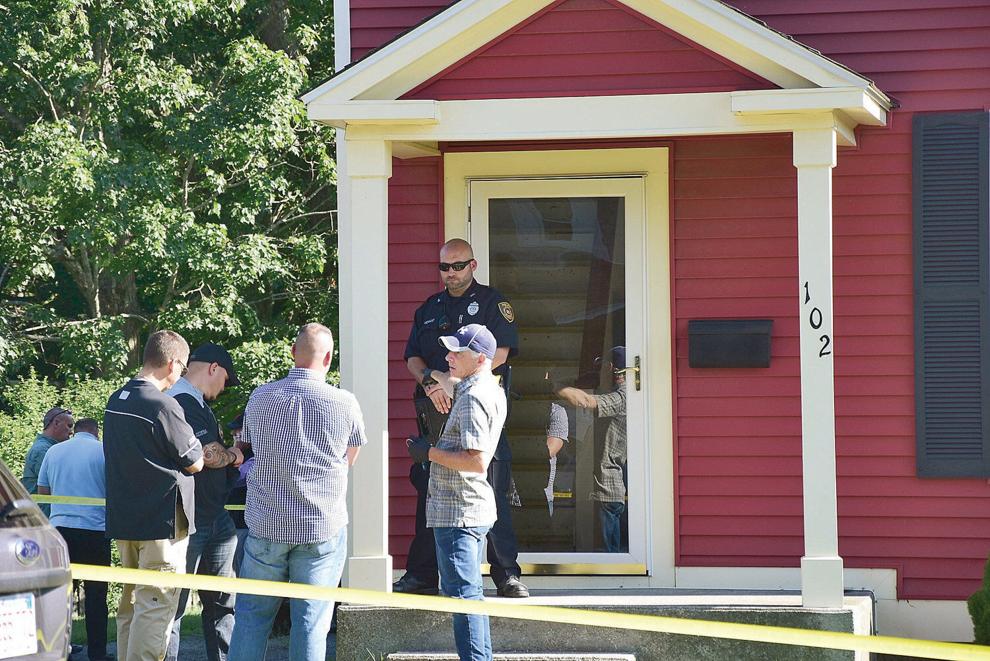 PITTSFIELD — The criminal case against a former Pittsfield Police officer whose teenage daughter used his service weapon to shoot herself will be dismissed if he stays out of trouble for two years.
Miles Barber, 58, admitted last week to improperly storing his large-capacity firearm near a minor by leaving it on top of a bureau in his home in July 2018.
Judge John Agostini rejected a recommendation by the Berkshire District Attorney's Office to sentence Barber to four to five years in state prison, calling the request "quite unusual." Instead, he adopted the defense's recommendation to continue the case without a finding for two years.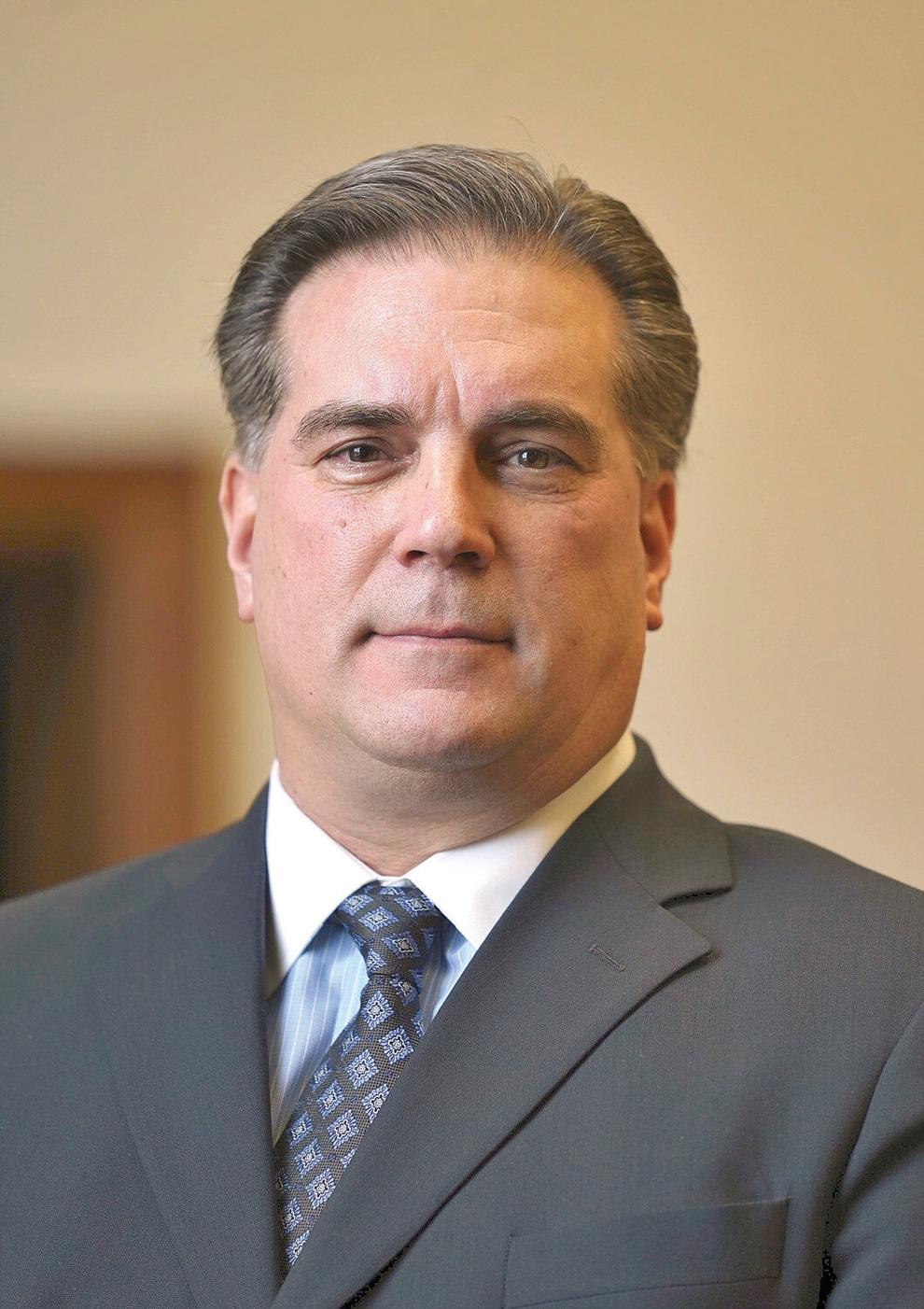 Barber's daughter, then 15, got through two doors that were each secured with a type of privacy lock Barber's defense lawyer said can be easily disabled with a bobby pin or similar item, then entered the room where she got hold of the gun and shot herself.
She survived the shooting, and underwent multiple surgeries and spent around a month in the hospital.
She was present with her father, as well as defense lawyer Mark Brennan and Assistant District Attorney Joseph Yorlano, during the July 14 hearing in Berkshire County Superior Court.
Barber's daughter, whom The Eagle is not identifying because she was a minor at the time of the incident, told Agostini that she was doing "good."
"I don't think my health is the best still, but I'm trying to get better," she said.
She told the court she had been dealing with family issues at the time, and said shooting herself was an impulsive decision she regrets.
"It took me about five minutes to think about it, get through the doors, and to do it. So it wasn't really something that I had planned on to do, and I regret it," she said. "If I could go back and change it I would, but it wasn't a planned thing."
In the lead up to the incident, Barber's daughter had been getting into trouble and someone had been "targeting" and "bullying" her as well, Yorlano said. Brennan said she was "constantly being bullied" in school and was involved in the juvenile court system.
On July 18, 2018, Barber received a call from a fellow Pittsfield police officer, who told him his daughter had gotten into trouble, he said.
Brennan said there was a question about whether she had contacted another student in violation of a juvenile court order.
Barber confronted his daughter to figure out what was going on, Yorlano said. She went into a bathroom, and ultimately handed over her cellphone, but did not disclose the passcode.
Barber later told investigators that he had been upset with her and left home in a hurry to go to AT&T to learn whether he could get her phone unlocked, Brennan said, leaving his department-issued Glock handgun on top of a dresser. Barber's daughter had to get through two locked doors to access the gun, Brennan said, but the weapon was not secured in compliance with state firearm laws.
'Heart-wrenching' call
"Yeah, it was mine," Barber told investigators in reference to the gun used in the shooting. "I always lock it up, but I was upset with her and left the house in a hurry, so I just threw it down."
He returned to his home about two hours later, during which time his daughter used the gun to shoot herself in her abdomen, Brennan said.
Barber found his daughter in the home, which first responders noted smelled of gunpowder, suffering from what appeared to be life-threatening injuries, Yorlano said. Barber rushed to her aid and placed a 911 call, a recording of which Yorlano described as among the most harrowing things he has experienced during his years as a prosecutor.
"Of the many things that I sometimes have to be exposed with with this job, I can't think of anything more heart-wrenching than listening to that 911 call that Miles Barber made that day, thinking his daughter was dying in his arms," he said.
Any sentence that could be doled out through the courts will "pale in comparison to that day," Yorlano said. "[But] this is the kind of mistake that I know he would want to go back, and probably thinks about every day to go back to, but it was too big of a mistake, too big of a mistake for a continuation without a finding."
A "perfect storm" of factors resulted in the teen's survival, Brennan said, including the way she fell to the ground in a manner that compressed the wounded area and stemmed the bleeding.
Brennan said Barber has had sole custody of his youngest daughter since she was 5, and worked nights in order to see her off to school in the morning. She said his daughter would be "lost" without him.
The 18-year police veteran had been a firearms instructor, was commander of a volunteer honor guard and served as a special officer for visiting dignitaries of "political import," Brennan said. Barber also served on the Berkshire County Special Response Team for seven years, and toward the end of career worked as a desk officer because he lost his sense of smell.
"He was very involved with the city, very involved with his job," Brennan told the judge.
Previous violations
While roundly praised at the hearing, Barber had been disciplined seven times by the department during his career, according to records, and had been investigated at least once prior to his daughter's self-inflicted shooting for failing to properly secure his gun.
In addition to a criminal investigation, the 2018 incident spurred an internal police investigation that found that Barber violated three sections of the department's rules and regulations by leaving his service weapon unlocked and unsecured, including conduct unbecoming an officer and criminal conduct.
He retired early in the wake of the incident to care for his daughter, his former defense attorney previously told The Eagle.
Berkshire District Attorney Andrea Harrington recommended that Barber receive a sentence of four to five years in state prison, Yorlano said. The offense carried a maximum sentence of 15 years in prison.
"In the commonwealth, or the district attorney's opinion, this matter was worthy of jail, your honor," he told Agostini. "It was a large-capacity firearm, there was a minor, really everything that possibly could have culminated bad happened in this."
But Agostini accepted the defense's recommendation to continue the case without a finding for two years. Brennan had cited as precedent a case involving a Springfield police officer whose improper storage case was continued without a finding for one year after her service weapon was used in her partner's suicide.
Yorlano said as a prosecutor he worked with Barber on multiple criminal cases before the officer was indicted by a Berkshire County grand jury in November 2018, and he praised Barber as "fantastic" and responsive prosecutorial witness who "really cares about this community."
"I certainly take no joy in this case at all," he said.
Agostini thanked Yorlano for sharing his "honest thoughts" about Barber, saying they were helpful and appropriate, but expressed surprise at the sentencing recommendation from Harrington's office.
"I haven't been able to figure out the district attorney's approach to things, and when I saw four to five years in state prison, I had to get some oxygen because it seems quite unusual," Agostini said. "I don't believe police officers should be punished because they're police officers. I think they should be treated just like anyone else when they come in here. Yes we hold them to a higher standard; we hold doctors to a higher standard. But that was just something that was difficult to deal with."
Last year, the District Attorney's Office offered to recommend a lesser sentence of 18 months to 2 years in a House of Correction, but only if the defense agreed to the plea. The defense declined the offer, and went on to successfully ask the judge to continue the case without a finding.
"Improper storage of a firearm is a very serious offense," said Andy McKeever, a spokesman for Harrington's office. "The Berkshire District Attorney's Office enforces safe storage laws. All gun owners, regardless of their position in society, have a responsibility to secure their weapons from getting into the hands of those who intend to harm themselves or others."
Asked why the office sought a punishment that was so much more serious than in the initial plea offer, McKeever said, "We see tremendous value in defendants taking ownership by admitting their wrongdoing and avoiding a potentially re-traumatizing trial for the victim."
Though retired from the force, Barber has been working road details to support his family, according to Brennan. The judge's decision means that he will remain eligible for health insurance through the city, which covers his daughter.
Brennan told The Eagle the case was resolved equitably after a terrible ordeal.
"I think the result was very fair," Brennan said. "Mr. Barber has been through a horrible time, as has his daughter."