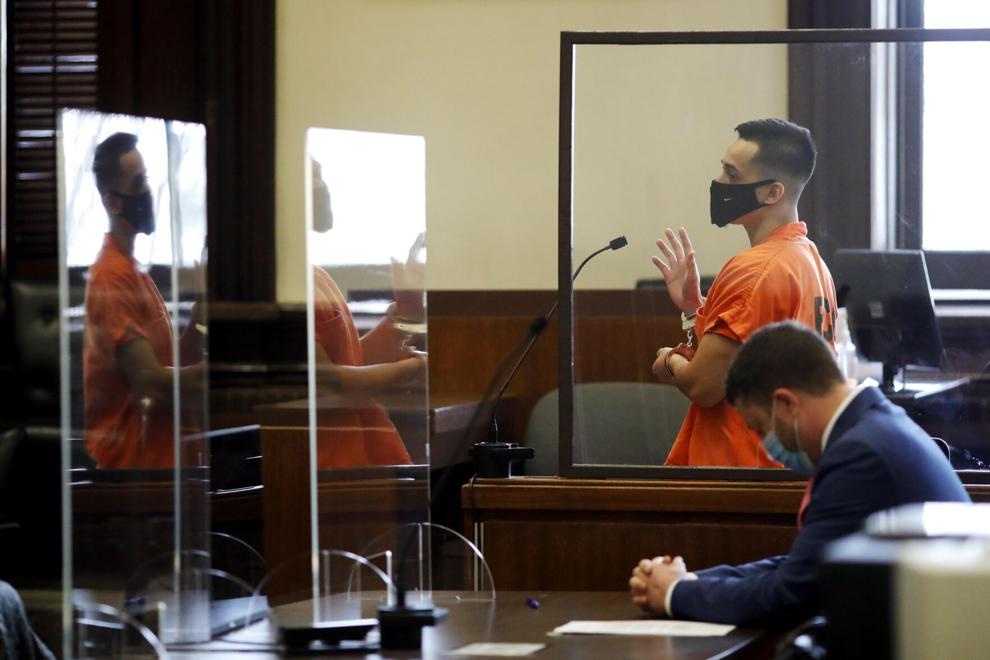 PITTSFIELD — A city man has been sentenced to life in prison after admitting to fatally stabbing William Catalano, a local barber, in October 2018.
Jason Sefton, 23, pleaded guilty to a murder charge during a hearing Wednesday in Berkshire Superior Court before Judge John Agostini.
Sefton walked into court just after 10 a.m., wearing shackles on his ankles and wrists and clad in an orange jumpsuit from the Berkshire County Jail and House of Correction.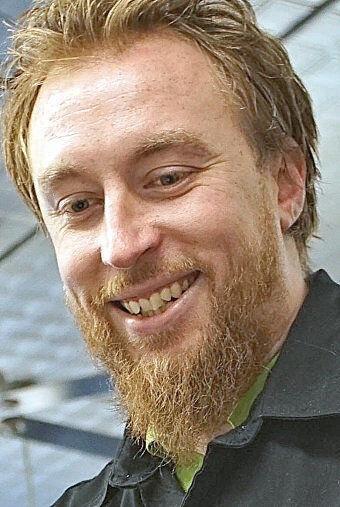 Defense attorney Jeremy Powers and Sefton adjourned to a holding cell to briefly confer about the proceedings, returning to the courtroom a few minutes later. Sefton then admitted to stabbing Catalano twice in the torso, which a medical examiner ruled led to his death.
He told the judge that he didn't mean to kill Catalano, but did intend to cause "grievous bodily harm." Sefton admitted he acted in a manner that a reasonable person would know created a strong likelihood of Catalano's death.
Catalano, 34, was attacked by three men Oct. 15, 2018, in front of a home at 219 Robbins Ave. Police said surveillance video showed Sefton stabbing Catalano while he and co-defendants Bruce Romano and Anthony Boone all violently assaulted him.
But, the interaction among Catalano and his attackers started out friendly the afternoon of Oct. 15, 2018, according to First Assistant District Attorney Karen Bell.
Catalano and his friend, Shane Smith, walked up to 219 Robbins Ave., where Sefton was "hanging out" with a few others on the porch, Bell said, indicating that it appeared to be a narcotics transaction.
Jason Sefton, 23, pleads guilty to second-degree murder in the 2018 stabbing death of William Catalano in Pittsfield at Berkshire Superior Cou…
Twice the pair left, first returning about 10 minutes later and chatting with Sefton, Romano and other people on the porch as others came and went, Bell said.
After leaving a second time, they returned about 40 minutes later, the mood still friendly, she said. But, that changed after Catalano lifted his shirt and money fell to the ground.
Romano grabbed the money and started counting it, then gave some to someone else, and he and Sefton became "confrontational and threatening" toward Catalano.
Sefton then went back inside the house, Bell said, and returned less than a minute later, exhibiting "threatening behavior" toward Catalano, who, along with Smith, appeared to be trying to de-escalate the situation.
Sefton stabbed Catalano twice in the chest, Bell said, with one blow striking his heart.
PITTSFIELD — William Catalano's mother recounted in court on Monday how her son used to play her a recording of the Lynyrd Skynyrd song "Simple Man."
Catalano then was pulled down and shoved onto the sidewalk, where Boone, Sefton and Romano punched and kicked him before heading back inside, leaving Catalano on the sidewalk.
As Sefton fled out the rear door, someone called police, Bell said. Catalano was taken to Berkshire Medical Center, where he was pronounced dead.
The plea agreement was the result of "strenuous" negotiations between legal teams, Powers told the judge. Bell said it also spared Catalano's family from enduring not only a trial, but also the lengthy appeals process that often follows.
Both legal teams agreed to recommend what Bell said was the maximum sentence for second-degree murder — life in prison with the possibility of parole after 25 years.
Members of Catalano's family read emotional impact statements in court about the man they knew as "Will."
Catalano's mother, Dolores Bentley, through tears, said her son was many things — a father of a young son and daughter, someone who enjoyed swimming, and snowboarding in the winter, as well as a barber.
"When you went to see Will for a haircut, you also got a therapy session while sitting in his chair," she said. "He always offered help to others or solutions if he could not help himself."
Like many, Catalano struggled with his mental health, Bentley said, noting that her son's murder left her battling profound grief and deep depression.
"A piece of my soul went dark that day," she said. "Parents are supposed to die before their children."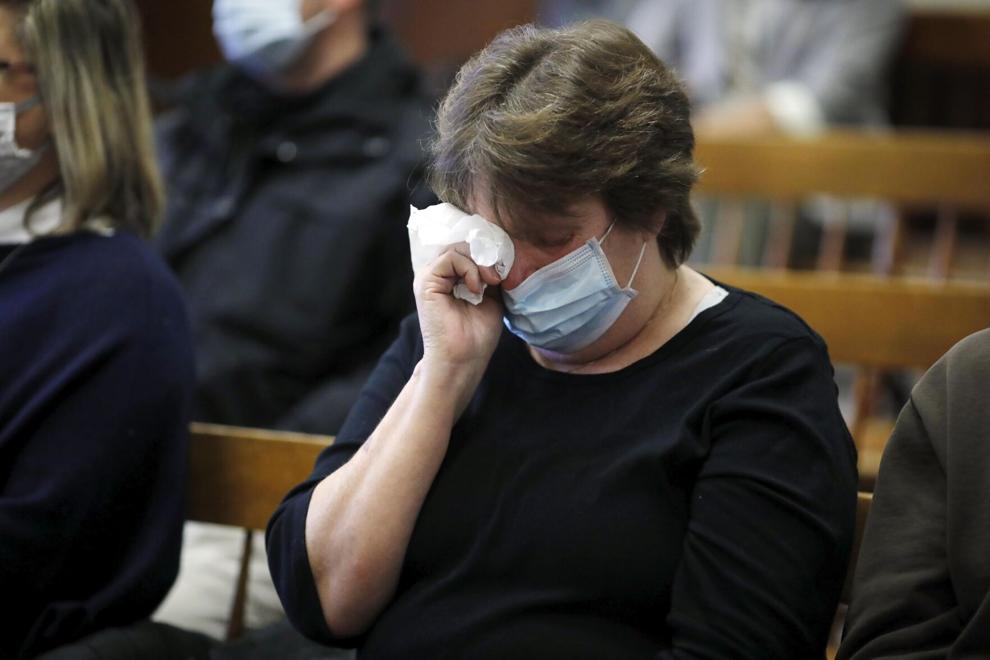 In death, Catalano was mourned by many, his funeral standing room only, she said.
"Will was an addict, but he was so much more," she said. "He was a human being, a son, a brother, uncle, father, friend and barber. He had feelings, dreams and talents to offer. His life meant something, everything."
Catalano's fiancee, Lindsay Roucoulet, said her world changed the day Sefton murdered her husband-to-be, a man of humor and with an illuminating smile. Roucoulet said she wonders whether Sefton would take back his actions. Though the "constant burden" of carrying hate toward Sefton in her heart has subsided, she has yet to forgive him.
"Because of his selfish actions, there are children who will and are currently growing up without their father," she said. "He stole every holiday, birthday, first day of school, graduation and so much more from an innocent little girl who adored her daddy and a 6-month-old boy who had only just begun to know his dad."
Catalano's father, James Catalano, wondered why his son's assailants showed "no compassion," saying they "simply walked away" leaving Catalano lying on the sidewalk after the assault.
He recalled the final time he ever spoke to his son, when he went to his barbershop a few days before his death for a haircut, and the two bantered about children, work and family.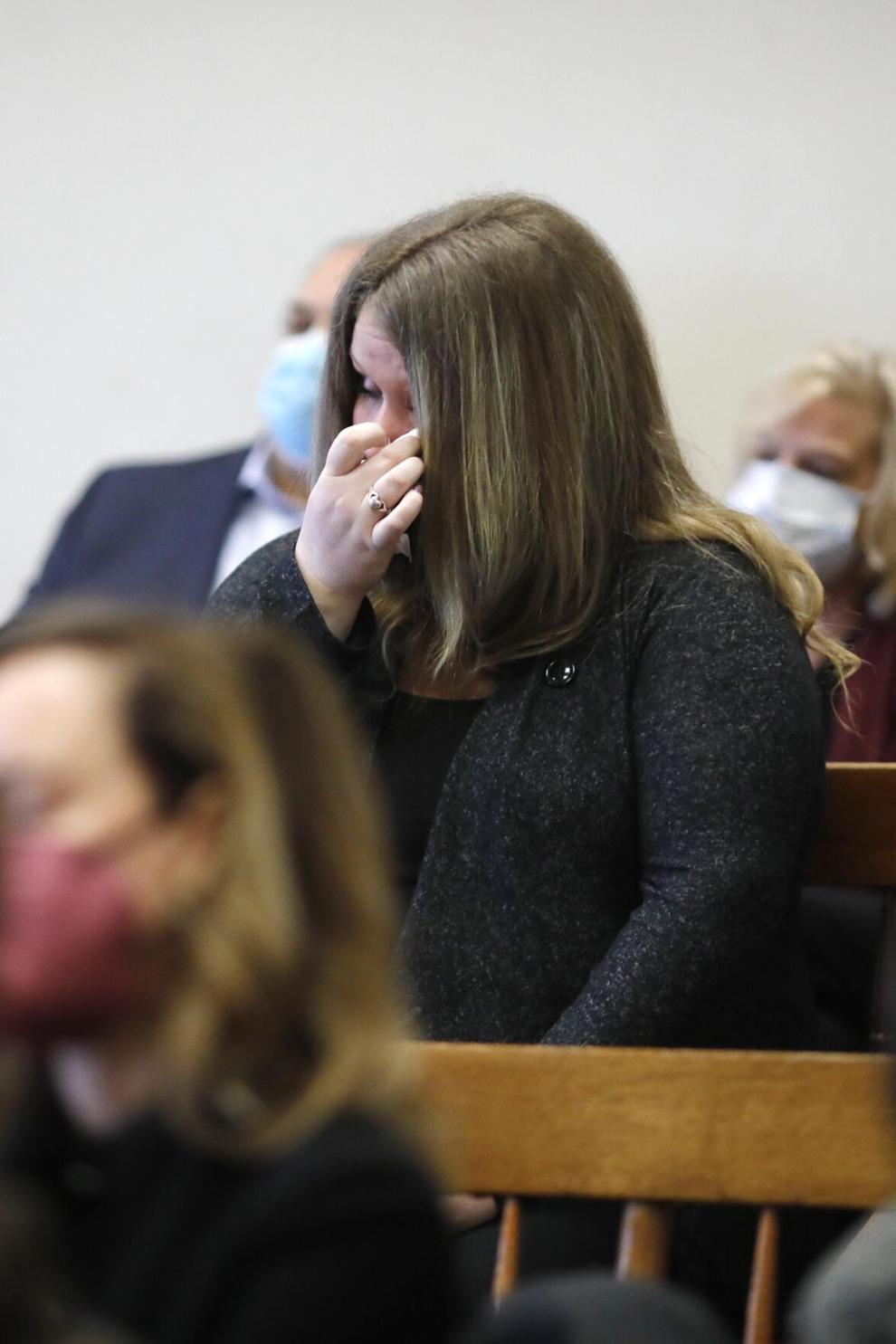 "I wished him a good day, and told him I love him," said the elder Catalano.
Powers said Sefton is apologetic and wished the events of Oct. 15, 2018, had not occurred.
"This is a very sad and tragic situation," he said after the hearing.
District Attorney Andrea Harrington, who attended the hearing, thanked Catalano's family for their "courage and strength in sharing with the Court the many things that they loved about Mr. Catalano."
"While nothing will ever replace the void left in their lives, we hope that this life sentence for this senseless act of violence will bring the family some peace and closure," she said in a prepared statement.
Agostini accepted the recommended sentence, which Sefton will serve at the Massachusetts Correctional Institution at Cedar Junction.
Powers had tried unsuccessfully to have Sefton's charge reduced to manslaughter, but a judge at the time allowed the murder indictment to stand.
Boone, 23, of Pittsfield, previously pleaded guilty to the manslaughter and was sentenced to up to 15 years in prison. The case against the third co-defendant, Romano, is pending.