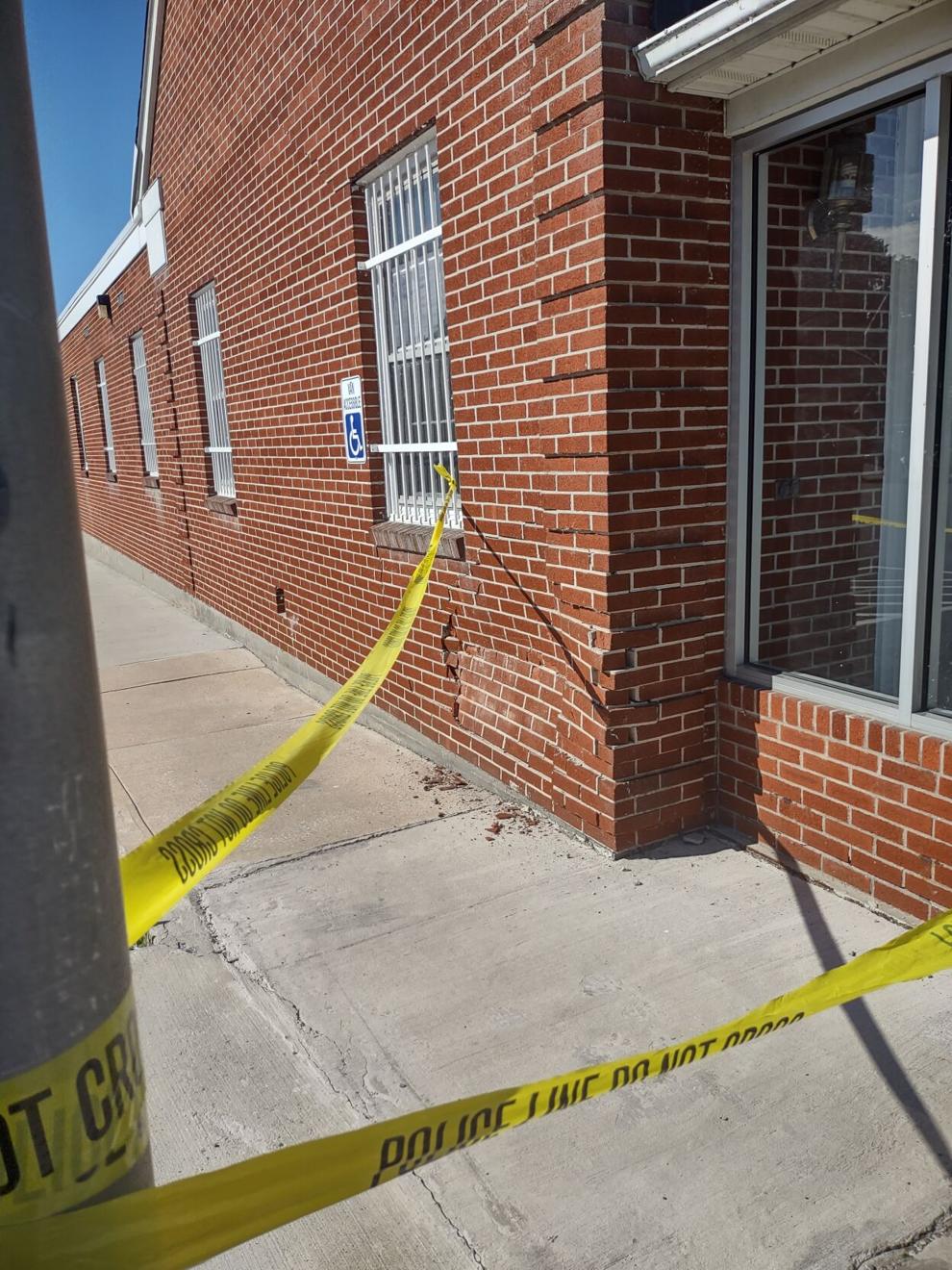 LEE — The downtown post office is temporarily closed to the public after a customer crashed their vehicle into the brick building on Tuesday morning.
Anthony Moody, 87, of Becket was attempting to park in the handicap space near the front entrance shortly before 11 a.m. when he accidentally crashed into the exterior wall, according to Lee Police Chief Craig DiSantis.
Moody was having trouble braking as he pulled into the parking spot, DiSantis said. Moody was uninjured and will not face any charges, the chief added.
The extent of the damage has prevented use of the public entrance, forcing box holders to get hand-delivered mail.
According to a notice posted on the front door by Postmaster Norma Forfa, people retrieving their mail should call 413-243-1392 upon their arrival. A postal worker will come outside at the back of the building with the mail or accept prepaid packages.
Anyone needing stamps or other postal services are encouraged to use the post office in Lenox Dale or South Lee.
Meanwhile, the building's owner, Realtor Anthony Caropreso said he is in talks with postal officials in Lee and Washington, D.C., on how to reopen the post office as soon as possible.
As for repairs and cost estimate, that's still yet to be determined, according to Caropreso.
"A masonry contractor and structural engineer are reviewing options to repair the building and doors that where damaged. Fortunately, no one was injured," he wrote in an email to The Eagle.