It was over 21 years ago that Daniel R. Duke was found unconscious on a road in Columbia, S.C.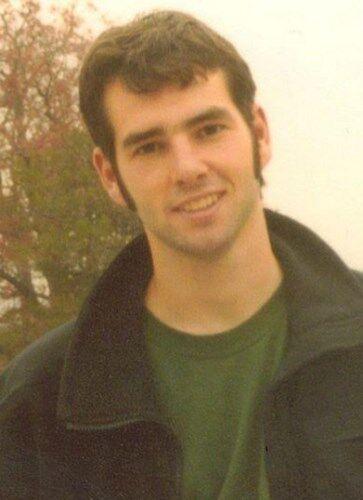 Duke, a Lenox native, outdoorsman and marine biology student at the University of South Carolina, had suffered a head injury, leaving him with brain damage, local media reported.
Duke died Thursday as a result of the injury he suffered in December 2000, according to his obituary. He was 43 and a resident of Mount Carmel Care Center in Lenox.
What caused his injury remains a mystery.
He had been struck in the head by an object as he tried to cross Pickens Street some time after 3 a.m., according to a report from WLTX, a local CBS television affiliate. His body was found by a passerby.
The station reported that Duke, a graduate of Monument Mountain Regional High School in Great Barrington, was leaving a friend's dorm room en route to his own when the incident occurred. Duke slipped into a coma, and remained in one for at least the next six years.
About a month after the incident, The State newspaper cited a medical expert speculating that Duke may have been struck by the side-view mirror of a passing vehicle. Former Columbia Police Chief Charles Austin told the paper he believed it was possible that a motorist may not have realized he struck Duke.
But there was "no broken glass, no skid marks and no car parts at the scene," WLTX reported.
Duke's father expressed doubt about the vehicle theory over a decade ago, saying he would have expected to see "other indications" of a crash involving a pedestrian.
The station quoted Columbia Police Corp. Derek Miller calling the investigation one of the most "puzzling" cases of his career.
"I believe whoever did it knows somebody was hit that night. Whether it be a car or an individual who just happened to pick on our son ... because he was in the wrong place at the wrong time," Duke's mother Jessie told WLTX in 2007.
Duke's family could not immediately be reached by The Eagle for comment. His burial is private.
Duke attended Berkshire Community College before transferring to South Carolina.
Donations may be made in Duke's memory to the Dan Duke Memorial Scholarship Fund in care of Roche Funeral Home, 120 Main St., Lenox.