PITTSFIELD — A 69-year-old woman avoided injury after she was allegedly chased down by a New York man driving a stolen Nissan on Dawes Avenue on Wednesday morning, police said in a report.
The woman told police she was out for a walk on the sidewalk of Dawes Avenue near Livingston Avenue before 9 a.m. when she saw the driver of a white Nissan approach her then purposefully try to "run her over," according to Pittsfield police Officer Matthew Farnham in a report.
The woman sprinted into the lawn at 233 Dawes Ave. in an attempt to evade the car, but police allege the driver, 25-year-old Ame J. Dennis, followed her and started doing donuts — driving the car in circles — around her.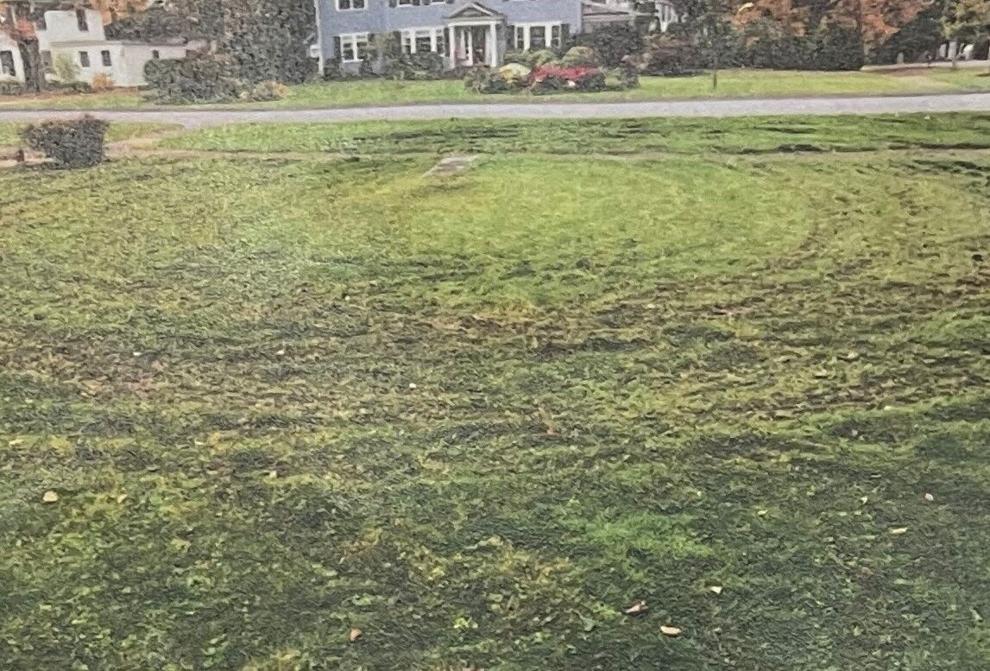 A neighbor said he hurried over and distracted Dennis, then rushed the woman away and into a nearby home for her safety, according to Farnham's report.
As the victim and neighbor moved away from the fracas, Dennis kept driving and slammed the Nissan into a tree on the property, Farnham said. Dennis then got out of the car and started walking toward the neighbor, who was able to bring Dennis to the ground and hold him there until police arrived.
Officer Farnham said that when questioned, Dennis, of Cohoes, N.Y., was talking to himself and "not making sense of anything," and his mother later told police that he had suffered mental health episodes in the past.
According to the court documents, Dennis allegedly stole the Nissan from the parking lot at Pittsfield High School.
Not guilty pleas were entered on Dennis' behalf in Central Berkshire District Court on Wednesday for charges of armed assault to murder, operating to endanger, vandalism, resisting arrest, larceny of a motor vehicle and disorderly conduct.
Judge Jennifer Tyne ordered Dennis to receive a psychiatric evaluation to determine whether he is competent to stand trial, according to court documents. He is being held without bail and was in custody at the Massachusetts Department of Mental Health Worcester Recovery Center and Hospital.