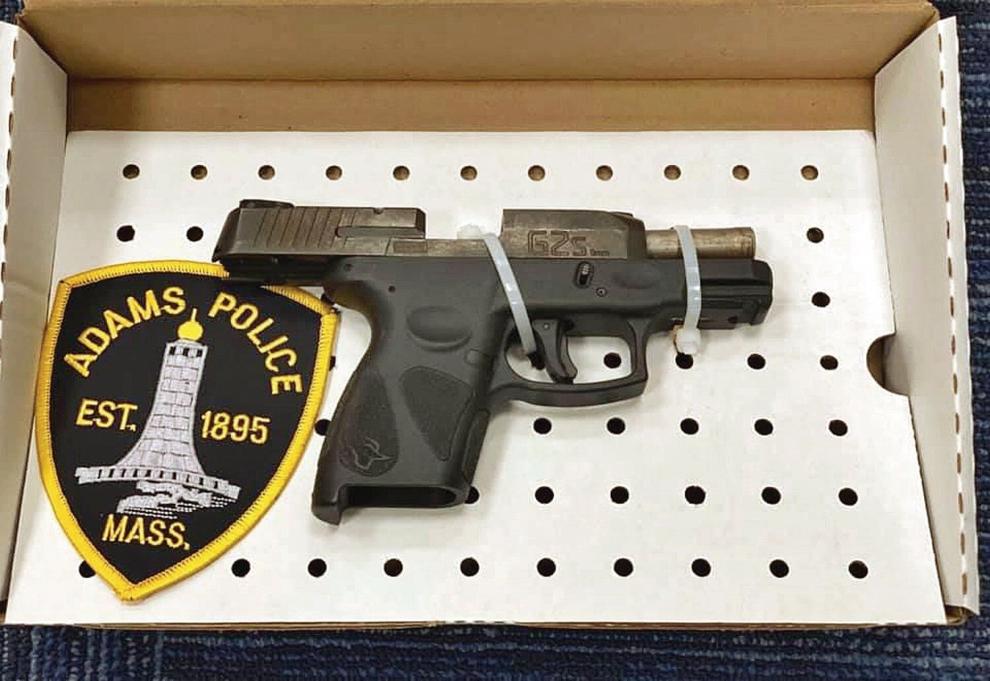 PITTSFIELD — Friends and family say that in the last years of his life, Miguel Estrella tried to break free from troubles of his youth, including links to people with criminal records.
People like David Moody.
But late on Feb. 1, 2020, a Saturday night, a person from his past sat right beside him, wearing dress pants and a nice shirt, in Estrella's blue Toyota Corolla.
The sedan was 21 years old, the same age as its owner. Estrella made it to 23, but barely. He died March 25, when he was shot twice by a Pittsfield police officer who'd responded to a second emergency call about a man with a knife.
On that night two years ago, Estrella and Moody left a funeral in Pittsfield and headed for the Key West, a North Adams bar. They got there too late to be let in, and turned back toward Pittsfield. Moody drove, because Estrella had a headache.
In Adams, Moody was pulled over on Commercial Street, near the Viking Bar south of downtown, and failed a sobriety test.
That might have been the end of it for Estrella, at least until Officer Dakota Baker, summoned from the station to conduct a routine inventory of the car's contents, found a gun under the front passenger seat.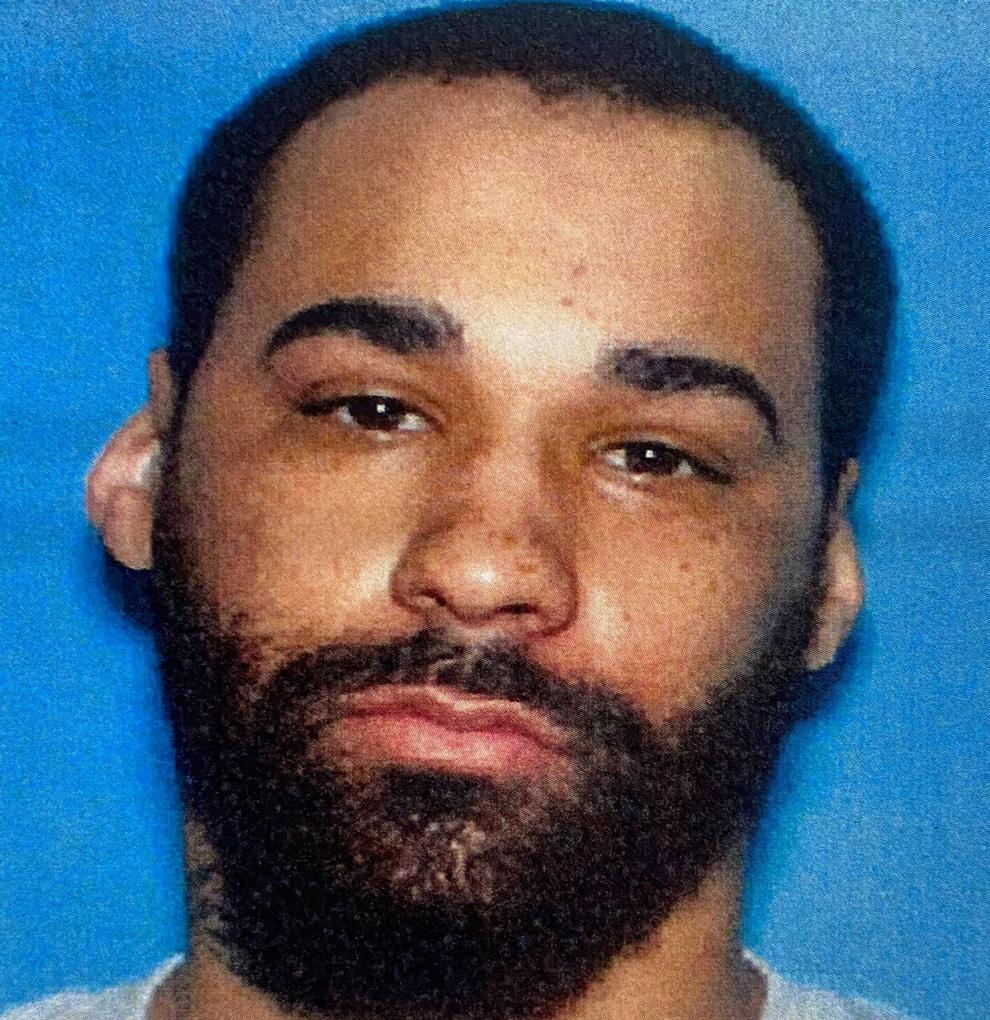 Estrella was hanging around in the station's lobby, aiming to help bail Moody out. Instead, he was soon in handcuffs and charged with two felonies — carrying a firearm without a license and defacing the serial number on a handgun.
Estrella said the gun was his. He was held without the right to bail, as the Berkshire district attorney's office moved to convene a dangerousness hearing. Moody faced similar charges, along with an OUI count and other offenses.
Before the night was out, though, Adams police officers documented reasons they did not believe Estrella to be guilty of the firearms charges. In their view, Estrella was coerced by Moody, a man in his late 20s with an extensive criminal history, to say the gun was his.
Estrella's quest
Since his death March 25, accounts have emerged of Estrella's effort to turn his life around, in part through his work with Central Berkshire Habitat for Humanity. He'd grown up in a community beset by crime, friends say, but had decided to become an electrician and better his circumstances.
On the night he died, Estrella had been cutting himself with a knife. It wasn't the first time. He endured bouts of depression, and had been drinking heavily that last Friday in March.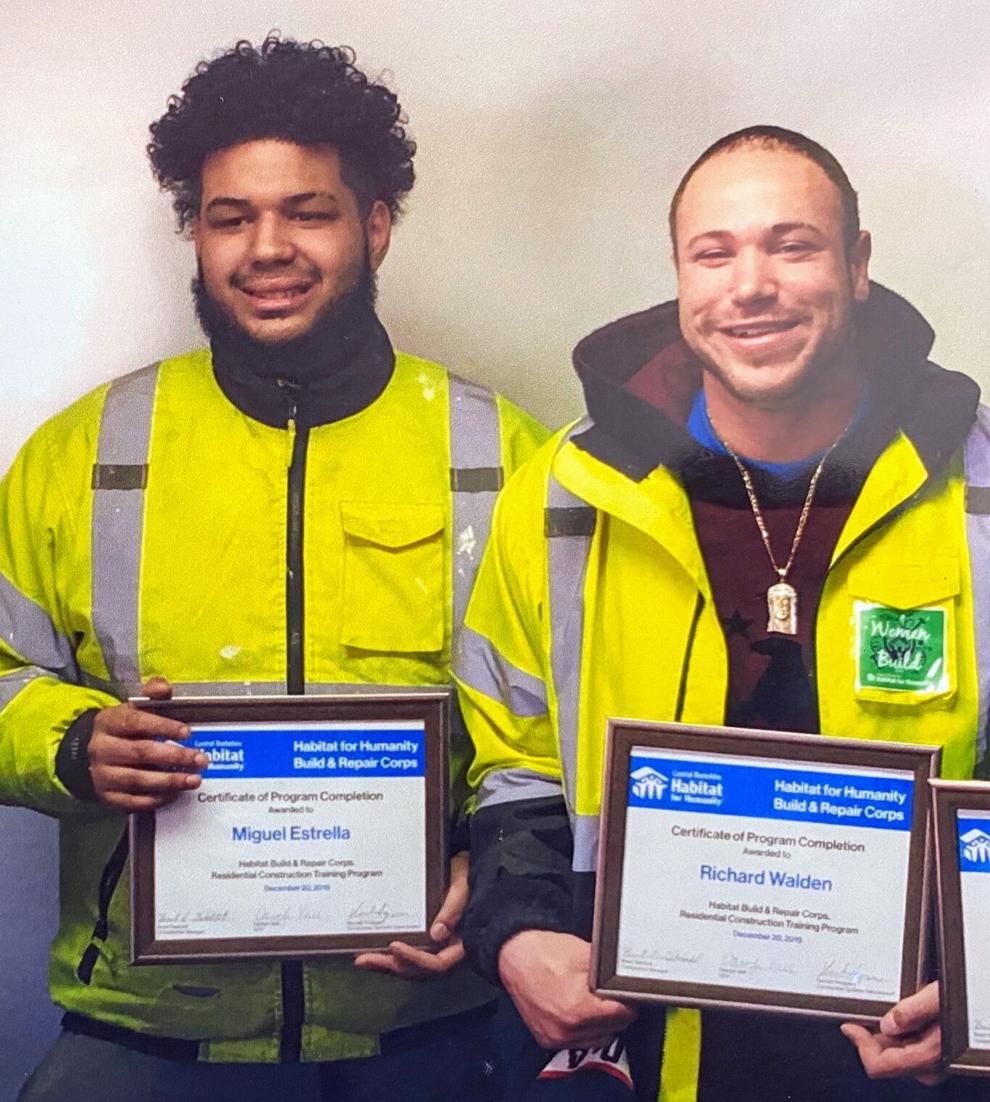 Estrella was fatally shot after police failed to disable him with the use of Tasers. The Pittsfield Police Department says he came toward officers with a knife. A criminal investigation by the DA's office continues; Pittsfield police say the use of lethal force was justified.
After his arrest that night in Adams, Estrella told police he owned the gun found under the front passenger seat of his car. That would not have fit claims by friends that he was trying to break good. It may help explain the challenge of doing that.
Police soon had doubts of their own.
Officer Curtis Crane was working that night in the station's booking area. In a report that's part of the court record, Crane said he overheard Moody and Estrella talking in the cellblock, after he'd let each of them out to make a phone call.
"During the conversation, I overheard Mr. Estrella speaking with Mr. Moody regarding the gun charge," Crane wrote. "Mr. Estrella stated to Mr. Moody 'I'll take the gun charge because I will only have to do 18 months.' Moody's response to this was 'then there won't be anyone to shoot.'"
Crane wrote that he took that to be an effort to coerce Estrella into saying something that wasn't true. Though Crane's report does not specifically say why he concluded that, the implication is that Estrella might have been shot if he didn't say the gun was his.
"I perceived this to be [a] threat to Mr. Estrella to take the charge for Mr. Moody," Crane wrote in a report. "They both kept saying that Mr. Estrella could take the gun charge because he would be subject to less time. Mr. Moody could possibly be subject to more time because of his criminal history and being on probation."
That criminal history put Moody beyond a critical threshold. With at least three violent crimes or drug crimes on his record, Moody would have been subject to a mandatory state prison sentence of 15 years.
Moody claimed to Adams police he didn't know about the gun found in the Toyota.
"Moody denied knowledge of the gun and when told a handgun was located in the vehicle stated he didn't know anything about a gun," Officer Michael Rossi wrote in his incident report.
Officers' doubts
But questions were circulating among officers in the station that night, as the clock ticked on toward 2 a.m.
After the conversation with Moody that Crane overheard, Estrella asked to speak with police. It was 1:45 a.m. He sat in a report room for 15 minutes with Det. Michael Wandrei and Officer Travis Cunningham. After being read his Miranda rights, Estrella told police he owned the gun found in his car. Minutes before, when informed in the station lobby that the gun had been discovered during the vehicle search, Estrella had said he knew nothing about it, according to police records.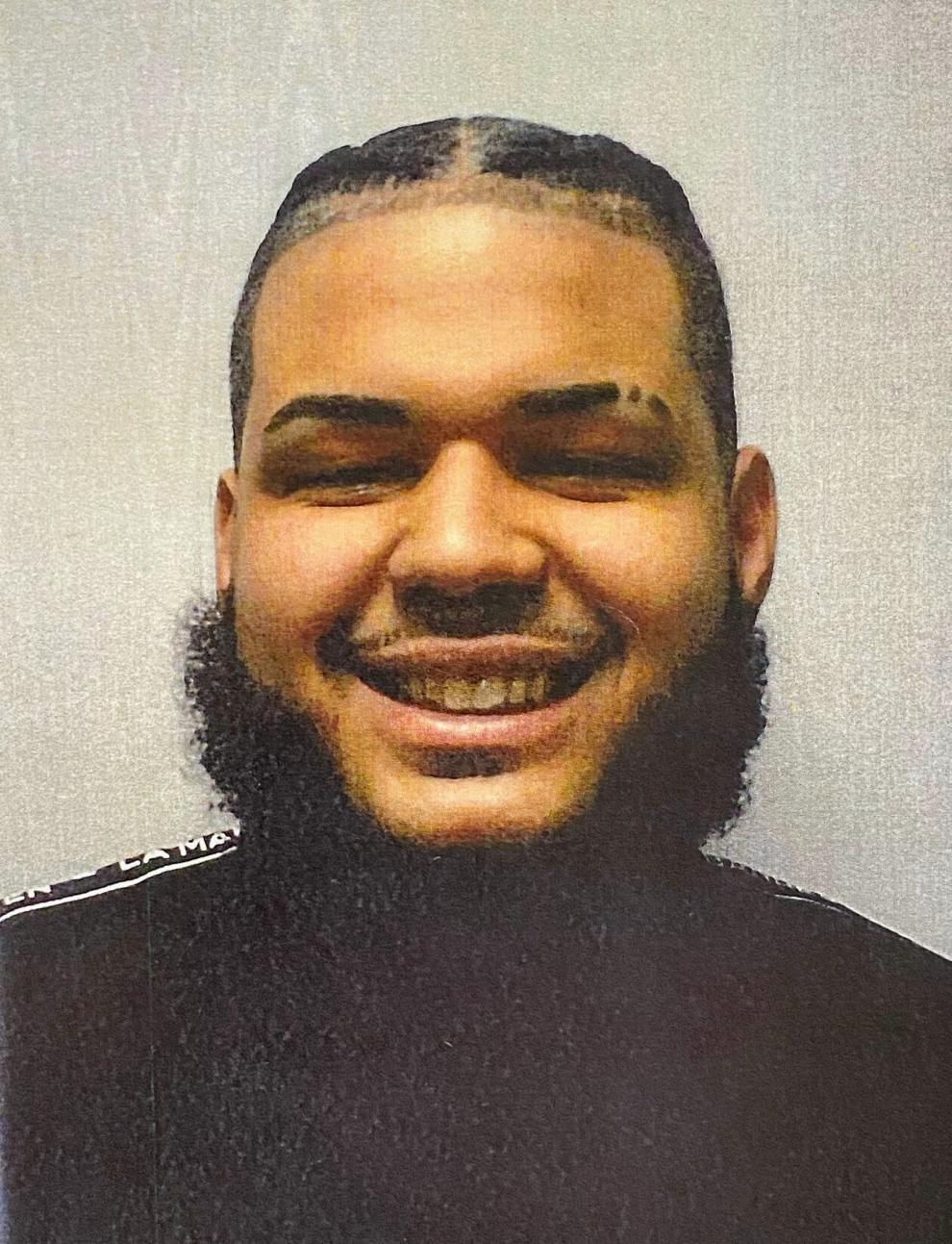 In his summary of the conversation, Wandrei wrote: "Estrella advised that the firearm was his and had nothing to do with David Moody."
Wandrei, a veteran cop and member of the Berkshire County Law Enforcement Task Force, had questions about who really owned that gun. His report makes clear he wasn't satisfied with Estrella's answers.
For starters, that Estrella didn't know what kind of gun it was, Wandrei wrote in a report. Or whether it was loaded. Or how it was positioned under the seat. Or when it was put there.
"Estrella did not want to speak about how he came to possess the firearm," Wandrei wrote.
That puzzled the detective, and he must have expressed that to Estrella, prompting the young man to claim ignorance.
"Estrella stated that he was not as smart as me and that is why he didn't know if the gun was loaded or not," Wandrei wrote. "Estrella again stated that the firearm was his and indicated he wished to end the conversation."
The detective had also flagged as questionable what Estrella had to say, when asked what Moody had meant, in the conversation overheard by Crane, that "there won't be anyone to shoot."
Crane, the officer, believed that to be a threat against Estrella.
Wandrei put into the record that he saw it the same way.
"It appeared that Moody was attempting to influence Estrella into taking the firearms charges for him," Wandrei wrote. "Likely, Moody was threatening Estrella if he didn't take the firearms charges. It seems very implausible that Estrella would own a firearm without knowing the make of the firearm, or that someone would carry around a firearm fully loaded with a round in the chamber without knowing it was loaded."
Police records suggest Moody wasn't asking nicely for a favor from Estrella. And that he was no stranger to firearms.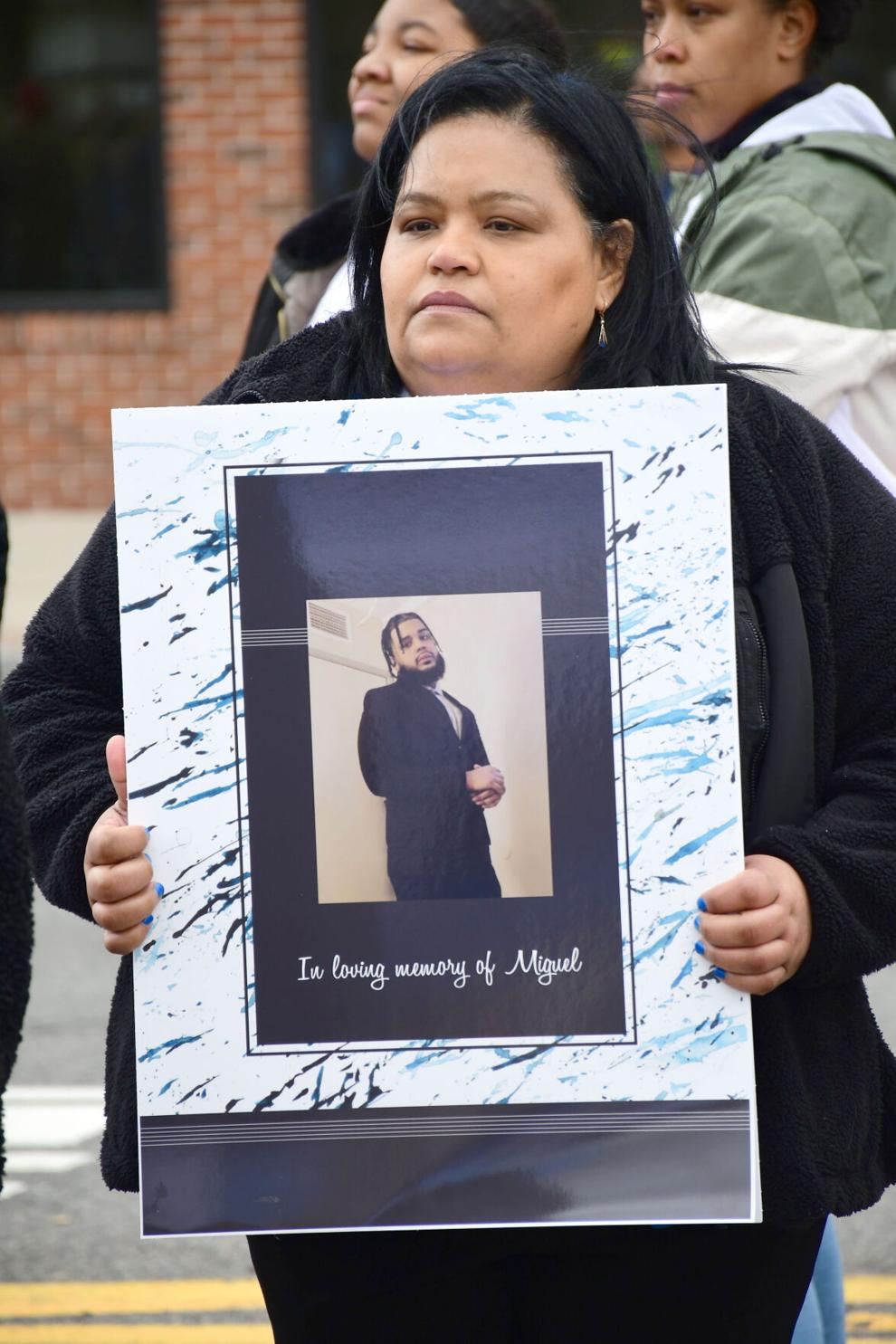 On that night in Adams, the officer who pulled the Toyota over asked Moody to perform a field sobriety test, which he failed. Moody told the officer that night he might not be able to pass the sobriety check, since he had recently been shot in the leg.
Adams police records depict Moody as "very uncooperative." He'd been swaying when he was told to get out of the car. Rossi, the officer, described him as "arguing" during the sobriety test.
Fate of the charges
The cellblock talk Crane overheard about a sentence of 18 months wasn't a guess. That is the low end of the penalty specified for carrying a firearm without a license if imposed in a House of Correction, according to Estrella's booking paperwork.
The pandemic was a month from hitting the Berkshires.
The DA's request for a dangerousness hearing never resulted in such a review in court. By fall, the case against Estrella was simply dropped by prosecutors.
He went back to the life that friends say he was intent on turning around. In a short video taken on a Habitat work site, Estrella thanked a local institution that supported the nonprofit's work. Without it, he said, he might not be "still chasing my dream of being an electrician."
Through a spokeswoman, Estrella's mother and sister declined to comment on the Adams case.
Moody, however, had other legal problems. On April 30, 2020, three months after the traffic stop in Adams, Moody and Laquan M. Johnson were arrested in connection with a shooting on Glenwood Avenue in Pittsfield in which no one was injured. Nonetheless, when police stopped a car with Moody and Johnson inside, they found an illegal firearm.
Given Moody's criminal history, he could have faced a penalty of 15 years in state prison. According to information in his court file in connection with the Adams arrest in 2020, he faced assault and battery charges in June 2017; possession of a firearm without a permit in October 2015; assault and battery in July 2012; assault and battery with a dangerous weapon in April 2012; and resisting arrest in December 2011.
Instead, in a plea agreement approved by Judge John Agostini in July 2021, Moody was sent to state prison for up to three and a half years.