PITTSFIELD — A 24-year-old Pittsfield man was seriously injured by a gunshot wound Saturday evening and is now in stable condition.
Pittsfield police were dispatched to a Congress Street residence about 10:45 p.m. on Saturday after receiving a report about a gunshot victim, said Lt. Michael Maddalena.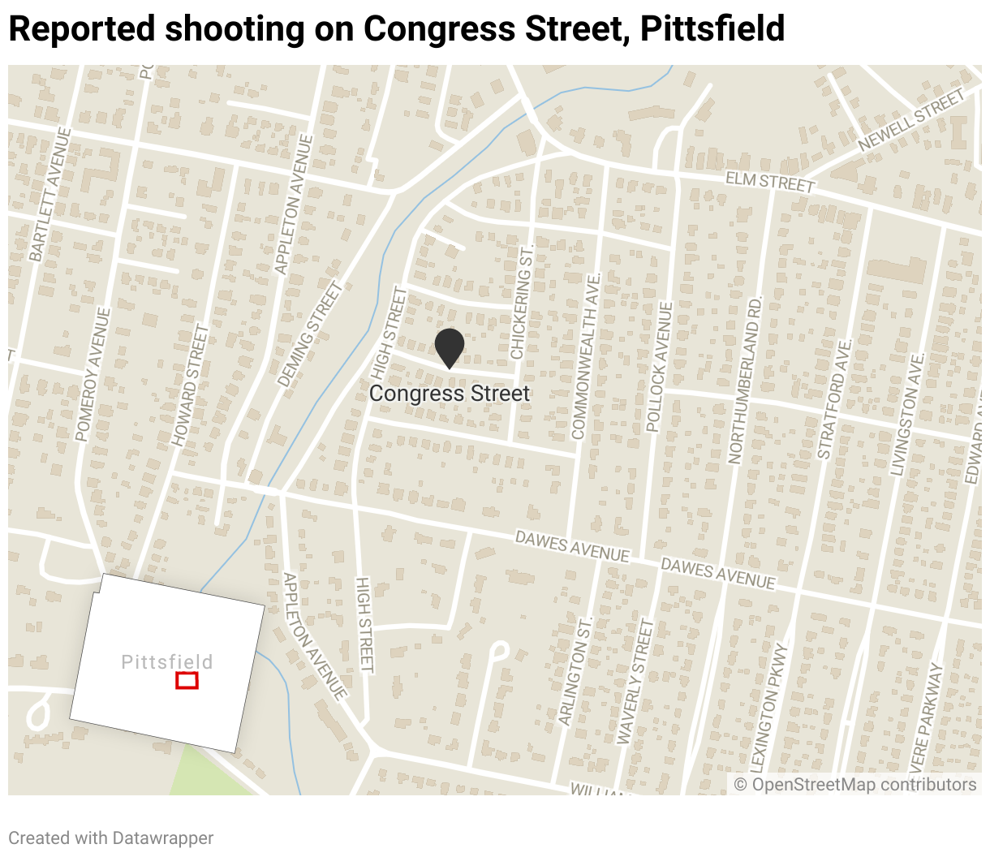 They found the man, who authorities did not identify, suffering from a gunshot wound and began treatment. His injuries were thought to be life threatening.
"This is not believed to be a random incident," Maddalena said in a press release.
Pittsfield Fire Department and County Ambulance continued medical aid and transported the man to Berkshire Medical Center. Maddalena said Monday the man's condition had stabilized.
Police said the shooting happened at a separate Congress Street residence.
Members of the city police department's Detective Bureau and Patrol Division processed the scene until 6 a.m. Sunday, according to Maddalena.
The shooting follows what Pittsfield police said last week was an uptick in violent crime since the beginning of the year, when over a three month period from Feb. 1 to April 30, there were 11 confirmed shootings in Pittsfield, including two that were fatal.
Police are still investigating Saturday night's incident. They ask those with information about it to contact the Police Department Detective Bureau at 413-448-9705, the tip line at 413-448-9706, or send a text message by texting "PITTIP" with the message to 847411 (TIP411).
Detective Timothy Koenig is leading the investigation and can be reached at 413 448-9705 ext. 570.