PITTSFIELD — Police are investigating a robbery that occurred Monday morning at the Greylock Federal Credit Union branch on Kellogg Street.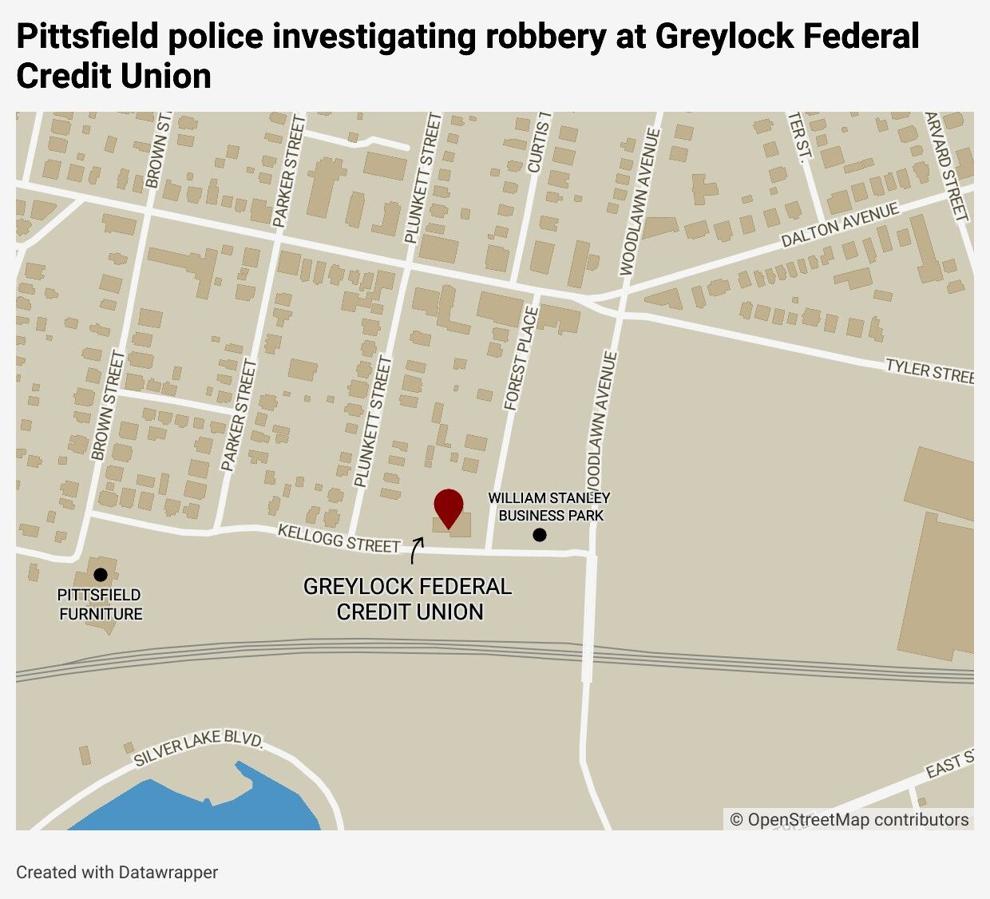 A man entered the credit union around 8:50 a.m. and passed a note to the teller demanding money, according to a news release from the Pittsfield Police Department. He was unarmed and left on foot with an undisclosed amount of cash.
"No members or staff were injured in the incident," the credit union said in a Facebook post. "Our main concern at the moment rests with the safety and security of our employees."
The suspect was described as a white male, possibly in his 40s, with black hair and a thin build. He was wearing a baseball cap and a dark-colored surgical mask. Anyone with information is asked to contact Detective Tim Koenig at 413-448-9700, ext. 570.
The branch at 75 Kellogg St. contains Greylock's Community Empowerment Center. The credit union spent $4.5 million renovating that branch to include the center which opened in October 2019.
The Kellogg Street location was also the first-free standing branch that Greylock's predecessor, Pittsfield General Electric Employees Union, opened after it moved out of the former General Electric complex of buildings in 1971.
The credit union changed its name to Greylock in 1995.