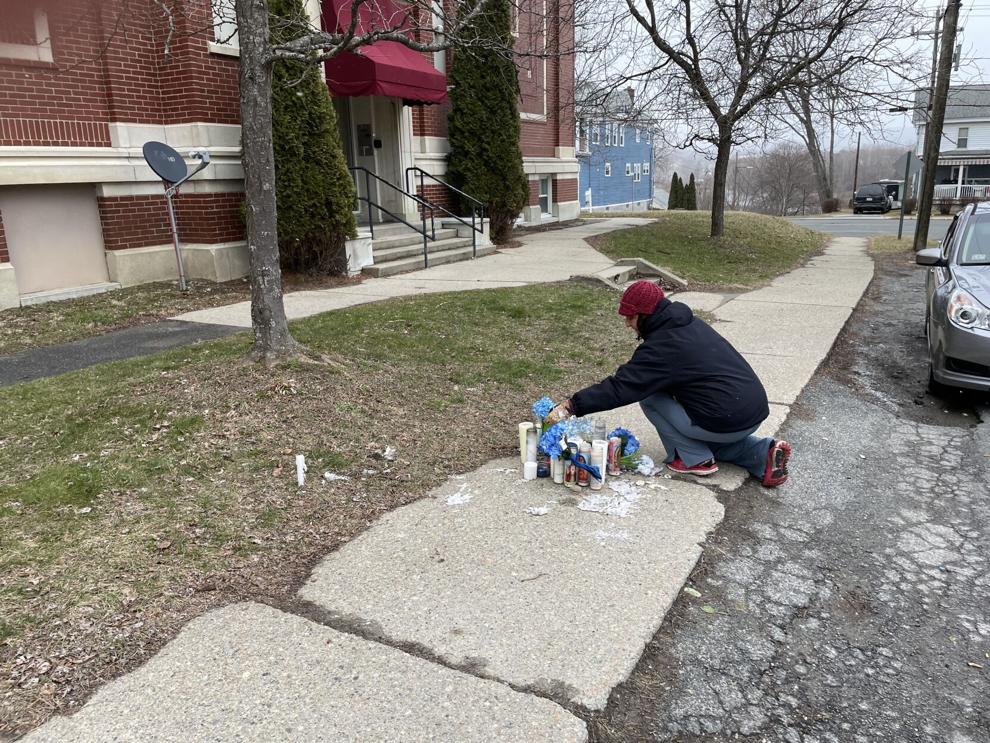 UPDATE: A police mental health co-responder ended their shift minutes before the first 911 call from Miguel Estrella's address
PITTSFIELD — A man who had been cutting himself with a knife was fatally shot Friday night by Pittsfield police outside his Onota Street apartment building, after attempts to subdue him failed, authorities said.
Friends and co-workers of Miguel Estrella, 22, are mourning his loss and questioning why police resorted to lethal force, rather than take him into protective custody, as friends at the scene were requesting.
One witness says police appeared to step back from a confrontation with Estrella and attempt to calm him, before shooting him. A witness said he was shot twice in the chest.
Estrella died just before midnight Friday after being taken to Berkshire Medical Center, according to a statement released Saturday afternoon by the Berkshire District Attorney's Office.
State police have launched an investigation into the use of force by police.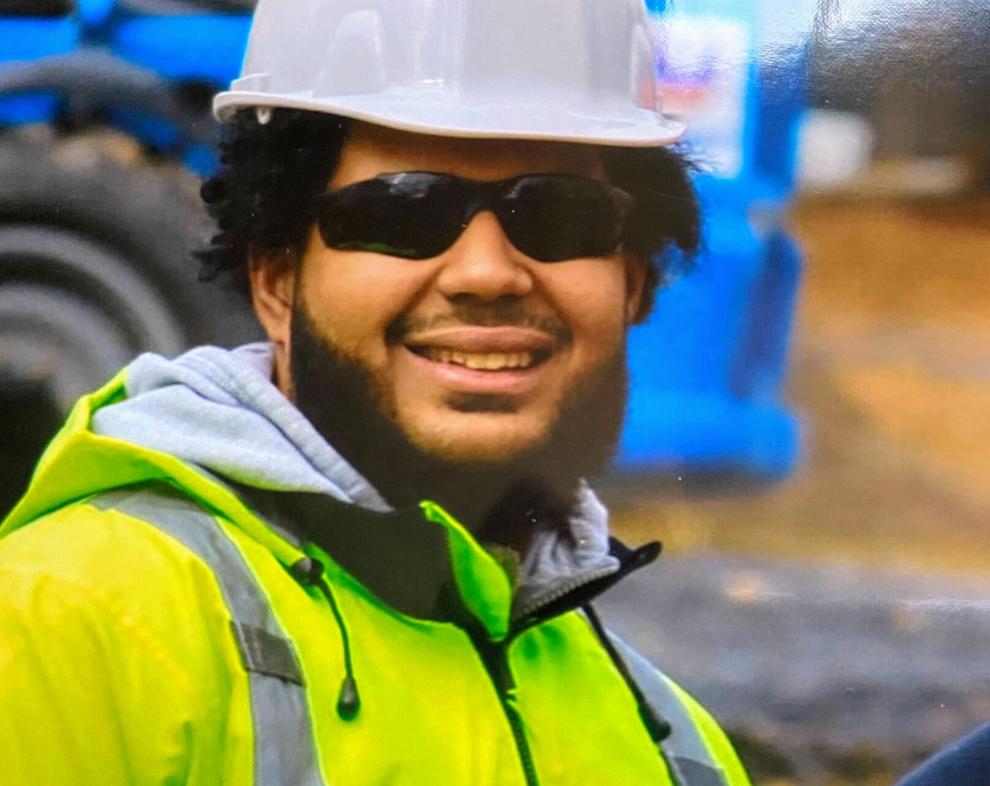 It isn't yet clear whether a mental health crisis clinician was part of the police response Friday night, and if not, why.
Both officers involved in the shooting were placed on administrative leave, according to Pittsfield Police Chief Michael Wynn, and their names are being withheld pending the preliminary report of the internal Force Investigation Team.
Andrew McKeever, a spokesman for the DA's office, referred questions about that to the Pittsfield Police Department. A request for information on whether clinician support was available for Friday's police response is pending.
The Office of the Chief Medical Examiner performed an autopsy on Sunday. The DA's office said it was withholding details Sunday until the information could be shared with Estrella's family.
A stretch of Onota Street was cordoned off Saturday with yellow crime tape. Neighbor Bill Thomas, who lives across from Estrella's apartment building, said police remained on scene for many hours. "They were out here all night long," he said.
First response
Pittsfield police first responded after getting a report that a distraught man had injured himself at 279 Onota St. After arriving shortly before 10 p.m., officers determined that Estrella had cut his face intentionally and they called for medical help on his behalf.
"The subject was left in the care of his girlfriend, who agreed to remain with him for the night," according to a statement released early Saturday by Wynn.
Within minutes, police were again called to the address, a mile northwest of the city center, because Estrella was said to be causing a disturbance. The caller stated that Estrella "needs to be taken to the hospital," the DA's statement said.
His girlfriend, Daneya Falwell, 19, said in an interview Sunday that she pleaded with police to take her boyfriend into custody. She said he had become despondent that day and in the past had been diagnosed with depression that she and others interviewed Sunday believe is associated with past childhood trauma.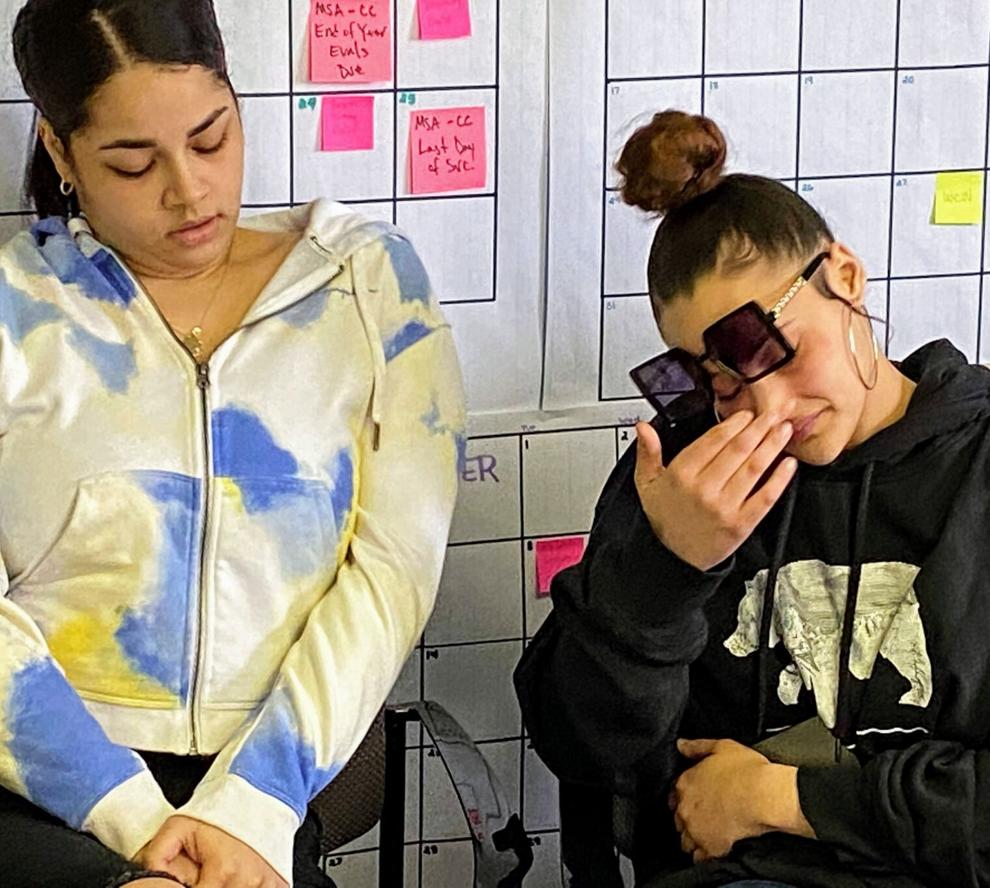 They said, though, that such behavior was uncharacteristic of him — and that despite a hard upbringing, Estrella was said by friends to have pulled his life together and was a warm and generous friend.
Upon returning to the address, police officers again encountered Estrella, who was holding a knife, according to authorities.
Estrella then "advanced" on officers, who twice used Tasers in a bid to incapacitate him, police said. They were unsuccessful, which prompted one of the officers to draw and fire a handgun at Estrella, hitting him twice.
Falwell and her sister, Tayshia Hoisington, witnessed the shooting. They said Estrella had been taking "little steps" and did not appear to be threatening police.
"He wasn't attacking. He was hurting himself, that was very clear. I kept saying to the police officer next to me, please don't shoot, please don't shoot, please don't shoot," Falwell said. "I saw them tase him and then next thing you know, he dropped. He dropped. He wasn't hurting anybody at all. He wasn't a threat to nobody."
"There's so many ways that this could have been de-escalated," Hoisington said. "Or they honestly could have tackled him."
Officers attempted lifesaving measures and called emergency medical services, the department said. Police were alerted by the hospital at 11:20 p.m. that Estrella had died.
McKeever, of the DA's office, said two people called 911, triggering the night's first police and emergency medical response.
He declined to release details about statements that witnesses have provided to police, citing the investigation. "We still have additional witness interviews to conduct," McKeever said.
He said the investigation is looking into the question of why the Taser deployments did not enable police to subdue Estrella. Pittsfield police officers do not wear body cameras.
"I send my deep condolences to the friends and family of Mr. Estrella for their loss," District Attorney Andrea Harrington said in a statement. "The State Police Detective Unit is conducting a thorough investigation to determine exactly what happened that led to this tragic death."
A memorial of candles and sprigs of synthetic blue hydrangeas Sunday had taken shape outside the apartments. Wax from spent white votives hardened on the sidewalk outside. Cars drove up from time to time, and several people stopped by to pay respects, and add an item to the growing remembrance.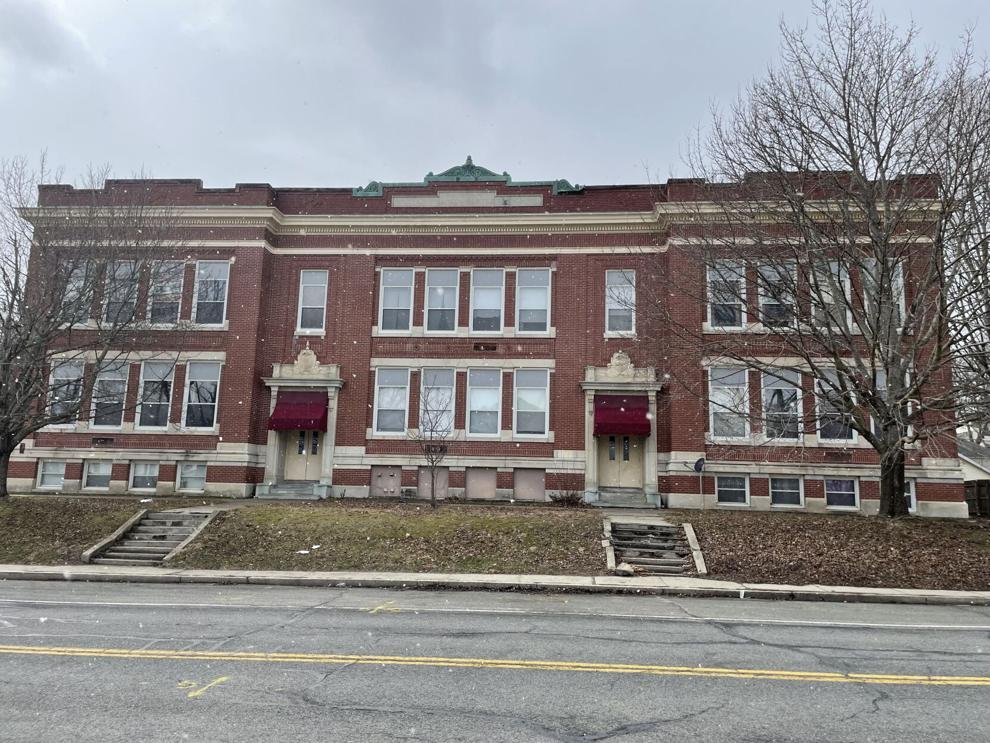 Stephanie Quetti, who lives about a block away on Onota Street, placed a rock at the memorial as a light snow fell Sunday afternoon.
"I just feel so sad that this happened, because he's a young man, obviously suffering with mental health," she said of Estrella, whom she didn't know personally.
Quetti said that on Friday night she heard the pop of two gunshots, then heard a woman cry out, "No!" several times. She said she saw additional police cruisers rush to the scene.
Estrella had worked a shift at his job at Aaron's on South Street on Friday, and clocked out around 7 p.m. A coworker said he seemed fine, and had planned to go home and play video games with his girlfriend, Falwell.
Estrella's downstairs neighbor, Ricardo Reeves, said police knew Estrella was in distress when they responded to the apartment building the second time.
"Why did it have to end with two bullets? I heard those shots too," he said.
Like others, Reeves questioned why police did not seek help from mental health workers. Two mental health responders work with the Pittsfield police. Their jobs are to respond to mental health and substance abuse calls with the police, one of their goals being to de-escalate confrontations.
'Just a travesty'
Friends and former co-workers are adamant that Estrella's death could have been avoided.
"It's just a travesty that for young men that look like Miguel, and me and others in this room, a bad day or a mistake is the end of your life," said Dubois Thomas, a Central Berkshire Habitat for Humanity employee who joined several dozen in an agency conference room Sunday to process their loss.
"He didn't deserve that. I'm at a complete loss in my imagination for how that could have gone down that way," Thomas said.
He and others believe that police should have taken Estrella into custody to receive mental health care.
"This is an absolutely systemic breakdown and injustice," said Jon Schnauber, a human services professional who knew Estrella. "He cut himself up. They left him. They have a duty. They are mandated by the state to 'section' him."
Witness account
Julio Seoane, 29, lives in the apartment building at 279 Onota St. A personal care assistant, he was getting ready to leave home for work when he heard screaming outside. He said there already was about five police vehicles on the scene.
He said he saw Estrella, wearing a white shirt, sweatpants and shoes, shouting profanities at several officers. Estrella was standing on Woodbine Avenue about 10 to 15 feet away from the front door. His girlfriend and another woman appeared to be trying to calm Estrella down.
Estrella held a large kitchen knife, according to Seoane, who said the area was illuminated by the cruiser lights. A police officer pointed a Taser at Estrella, and Seoane said he noticed a light at the end of the device illuminated the blade.
One officer tased Estrella, but "it did not phase him," said Seoane.
"He was crouched down in a squat position type of thing, and, like, took off the wires off his body," said Seoane. He said a second police officer deployed a Taser as well, but that didn't stop Estrella.
"He [Estrella] started walking towards them and started yelling at them. The cop was backing off as well," said Seoane.
Estrella walked toward the officers, Seoane said, and one of them pulled his weapon and pointed it at the man.
Seoane said the officer called out, "Stop man, I don't want to do this. Please don't."
"I remember that clear as day," Seoane said, adding that there were approximately five officers on the scene, two standing on either side of the officer who had his gun drawn.
"I think he [the police officer] said, 'I'm trying to help you,' something like that," said Seoane.
Seoane said he heard two gunshots, then saw Estrella fall forward into the street, dropping to the pavement at a crosswalk. He said the police officer who shot Estrella rushed forward, turned him onto his back, and began first aid.
"You killed him," Estrella's girlfriend shouted, according to Seoane.
'Shouldn't have happened'
Rachel Hanson, a human services worker who knew Estrella, said that while Estrella had struggled with problems in his life, he was turning a corner.
"He was a good person and he cared about other people deeply. It's tragic. What happened to him is absolutely tragic. It shouldn't have happened," she said. "I think a lot of us can say a lot of things about what should have happened that night. And what didn't happen that night. And there are systemic reasons and everything else to what happened that night."
"He shouldn't be gone right now. That's a fact," said Robert Jefferson, a close friend and mentor who said he once had legal custody of Estrella.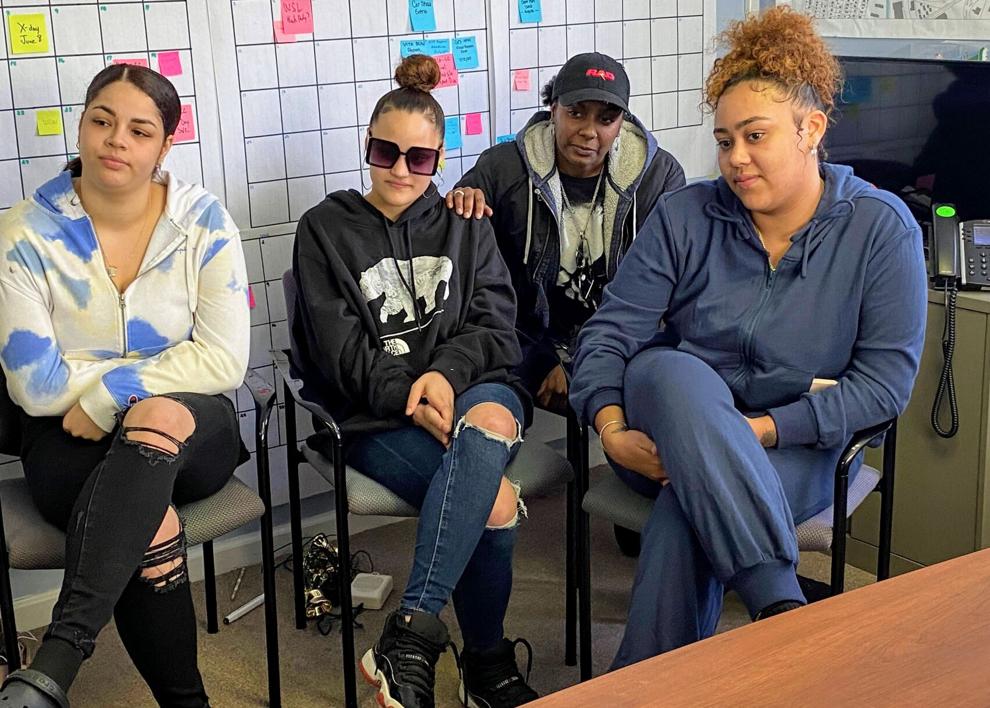 Brent Getchell, a construction manager at Habitat, said he believes Estrella was "done wrong."
"And so was the community. Because we lost such a great, great person that was going places. And what a shame."
Getchell said he believes police should have found a way to protect Estrella. "It was a disgrace. Do your damn job. Be a professional. If you're scared, maybe you shouldn't be a police officer."
The state police detective unit is conducting an investigation that follows standard protocols in officer-involved shootings. The State Police Crime Scene Services and Firearms Identification Section are assisting.
Anyone with information about the shooting is asked to contact the State Police Detective Unit at 413-499-1112.