HANCOCK — About 10 years ago, Kimberlee Francoeur started working as a snowmaker at Jiminy Peak Mountain Resort.
With a love of the outdoors and a background in auto mechanics, working on snow guns and preparing the mountain for skiers and snowboarders was a good job for Francoeur. She was one of the first women to work in snow-making at the resort, according to Tyler Fairbank, president of the Fairbank Group, which owns and operates the ski resort.
"Snow was her one love," said Emily Tarjick, Francoeur's niece. "She loved snow and snow making."
But on Tuesday, Francoeur, 30, died as a result of injuries suffered at Jiminy Peak when the snowmobile she was operating collided with a snow groomer, according to a news release from the Berkshire District Attorney's Office.
"According to witness statements, Francoeur was working as a snowmaker and the snowmobile she was operating was stopped on the mountain when the snow groomer operator backed into the vehicle. Francoeur succumbed to the injuries she suffered in the collision," the release stated.
The DA's office called the incident, which occurred shortly before 11 a.m., "an apparent accidental death." Jiminy Peak Ski Patrol and Northern Berkshire EMS personnel attempted life-saving measures, but Francoeur was pronounced dead around 11:20 a.m.
The Office of the Chief Medical Examiner took custody of her body to determine the cause and manner of her death. Massachusetts State Police Cheshire barracks, Massachusetts State Police Crime Scene Services Section and the Occupational Safety and Health Administration all responded to the scene. The Berkshire State Police Detective Unit's investigation is ongoing.
Francoeur, whose family said she went by Kimber, is remembered as someone who loved the outdoors and snow-making. The lifelong Berkshires resident grew up in Cheshire, graduated from McCann Technical School and most recently lived in Adams, according to her family.
"She was a funny young woman who will be dearly missed," said Dave Tarjick, her brother-in-law.
In high school, she played football. "She was a strong girl," he said. She "didn't really take any s---," he said.
After high school, she went to Lincoln Tech in Connecticut, according to family members. She later started working at Jiminy Peak.
"She fell in love with it there," Dave Tarjick said.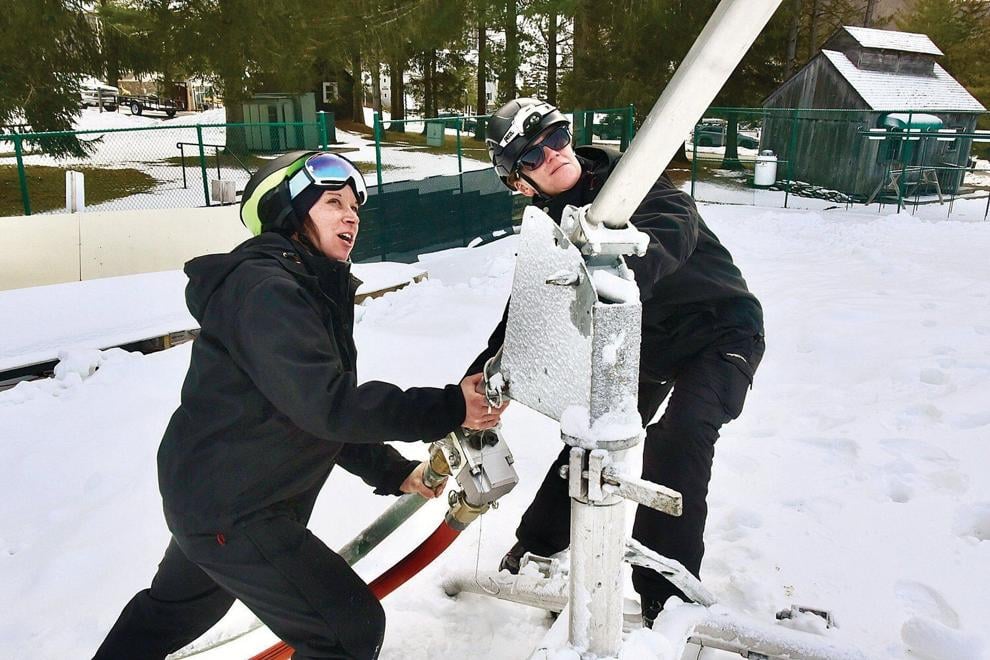 In 2019, Francoeur reflected on her job in an interview with The Eagle. "I like being outside all the time," she said. "It's quiet and peaceful, especially in the middle of the night. And the job is physically demanding, but not too bad. It's a lot of walking, eight to 12 miles every day."
It was satisfying for her to see skiers on the more than 10 miles of terrain she and her team created, she said in 2019. "It feels really good."
"Kimber was cherished by our entire family and team," Fairbank said in an email to The Eagle. "What a terrible terrible accident. We are all heartbroken to say the least."
Austin Larabee worked with Francoeur at Jiminy Peak for about six years until he left several years ago.
"I don't really know how to comprehend it," he said of her death. "She wasn't sick, she wasn't ill, she wasn't in pain. It was just a tragedy."
He remembered her passion for snow-making.
"She loved everything about it. The mountains were her home. If she felt lost she would say, 'Put me back in the mountains.'" She was more often outside than at home, he said. "I can't even count the amount of mountain tops she got to."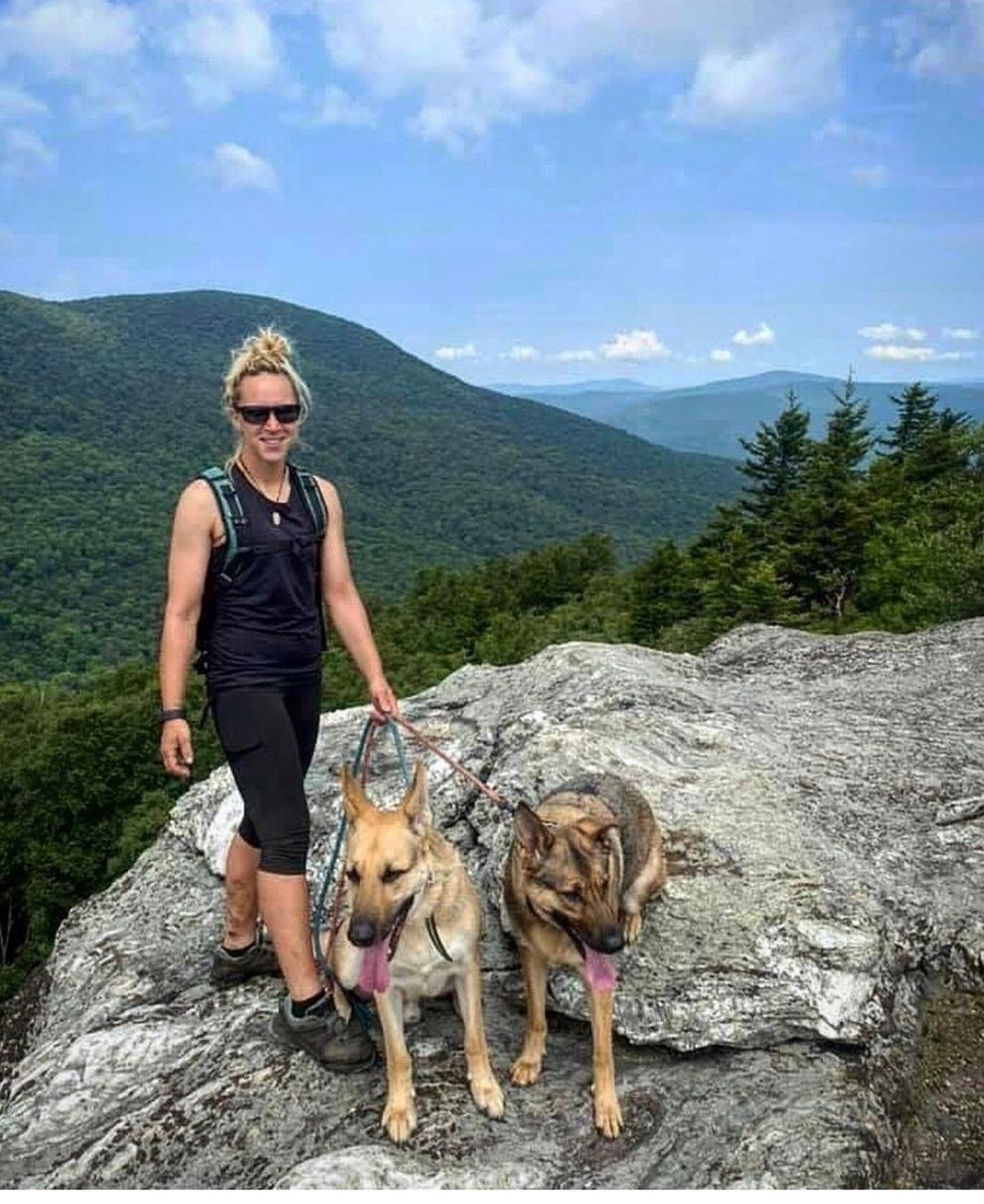 Larabee described her as outgoing, kind and adventurous, and said she went skydiving for her 30th birthday. She also loved skiing, snowboarding, and hiking with her two dogs, Aspen and Oakley, Emily Tarjick said.
"She'd go all over the place hiking with the dogs and friends of hers," Dave Tarjick added.
Emily Tarjick remembered her as someone who motivated other people, other women especially. "She was always that person who made it easy for you to do the thing you were afraid of."
Kimber was also laid back and friendly, Dave Tarjick said.
"She had that kind of aura about her. People just loved her. She was honest and genuine," he said. "That was her. If you were her friend, or her family, she would do anything for you."
In a reflection on social media, one of Francoeur's sisters, Loretta Lynn Forfa, said it was important to focus not on how Francoeur died, but how she lived. She posted a list of what her sister lived for:
"Never backing down," part of the list reads. "Pushing a car uphill in winter in flip flops. To be strong for everyone. To get lost in the woods. To find her way there. To make Christmas cookies with her nieces and nephews. To read Stephen King … for so much more."