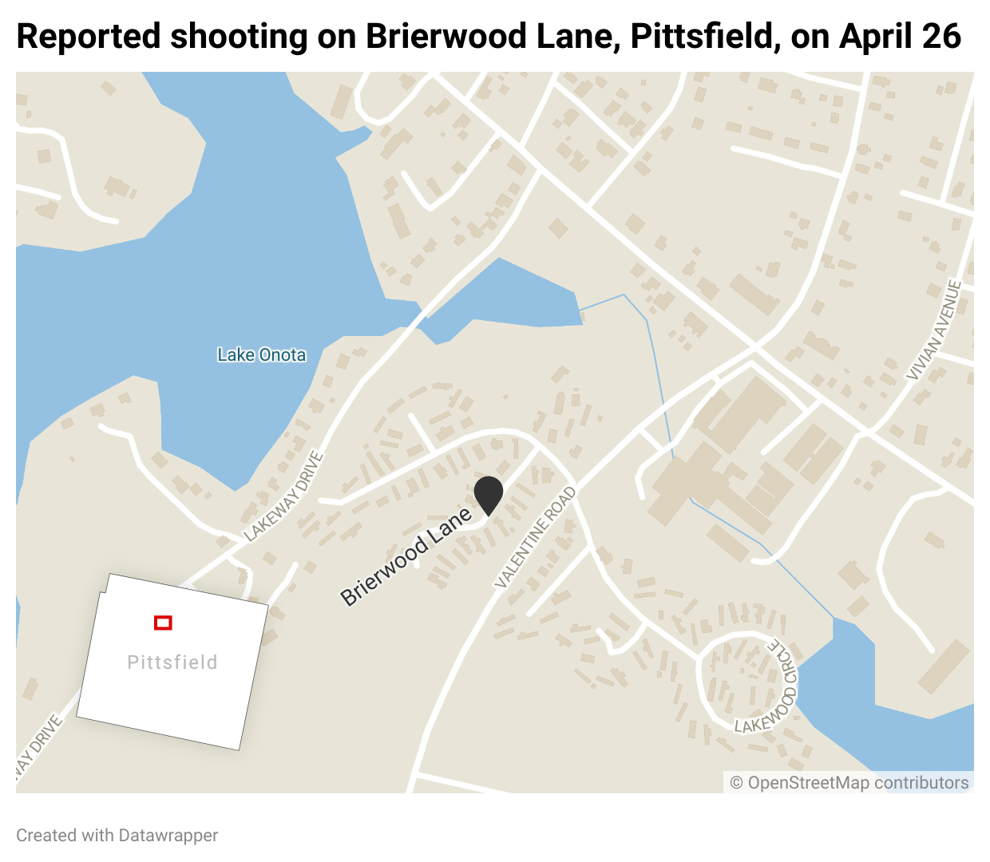 PITTSFIELD — Three people have been arrested in connection with a shooting in late April that left a city man seriously injured.
Keyondre Taft, 19, a 17-year-old male juvenile and a 16-year-old male juvenile, all of Pittsfield, are each facing charges in connection with the April 26 shooting. Pittsfield police said in a news release that they are "actively" looking for other suspects who are believed to have been involved in the incident.
The victim in that shooting, which occurred on Brierwood Lane, is still recovering from his injuries, police said. More than a dozen shell casings were found in the area during the investigation.
The arrests follow in an uptick in violent crime since the beginning of the year. Over a three-month period — from Feb. 1 to April 30, there were 11 confirmed shootings in Pittsfield. Two people were killed, while four were injured.
"It should be noted that this three month window did not occur during what many consider the 'busy season' typical of warmer months," police said in the release. "Some of these incidents were brazen daytime shootings occurring in broad daylight in residential neighborhoods."
The victim in the April 26 shooting on Brierwood Lane was struck during the afternoon. The first arrest in that case was made on May 10, when the 16-year-old juvenile was taken into custody on a warrant related to the shooting. Police said he was in possession of a loaded .32-caliber handgun and also faces additional firearm offenses.
Taft was arrested two days later, on May 12, while the 17-year-old juvenile was taken into custody Monday — both on warrants connected to the shooting.
Police encouraged members of the community who have information about the recent gun violence to come forward and share it with officers.
"We would also hope that our citizens and community leaders take a strong stance against gun violence and condemn the possession and use of illegal firearms," police said in the release. "Individuals involved in gun violence, many of them juveniles, need to know that these acts will not be tolerated by their community."
Anyone with information about the recent gun violence and illegal possession of firearms is asked to contact the Pittsfield Police Department Detective Bureau at 413-448-9700. Information can also be provided anonymously via the Detective Bureau Tip Line at 413-448-9706, or by texting PITTIP and your message to TIP411 (847411).