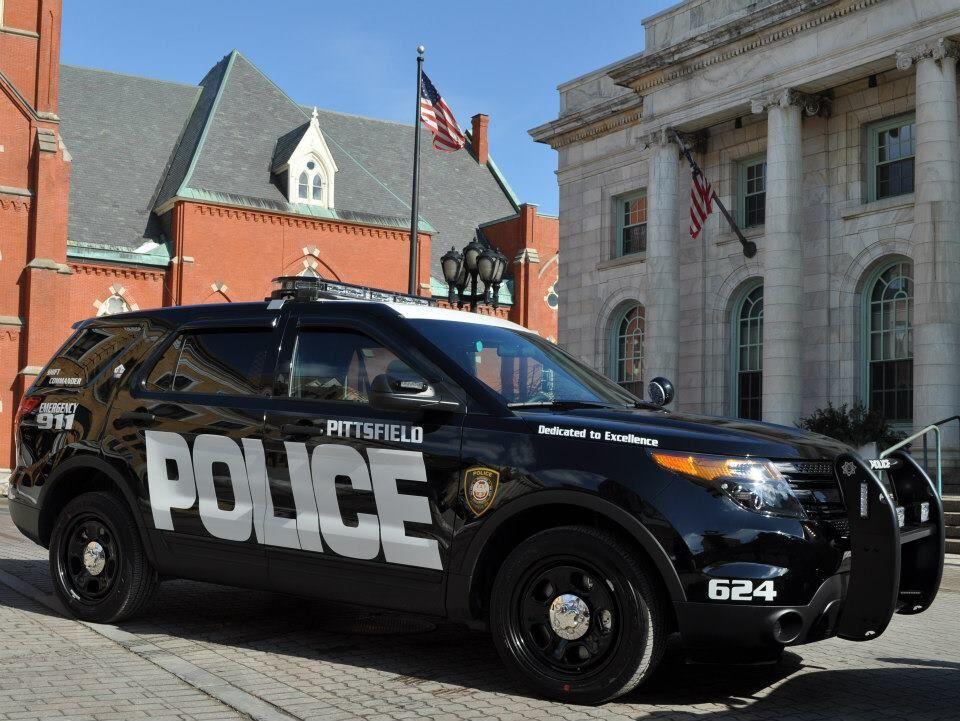 PITTSFIELD — A city man allegedly stabbed two people Thursday night, after an altercation over how his dog was being treated, police said.
The victims suffered serious injuries and were listed in stable condition at Berkshire Medical Center, according to a statement by Pittsfield Police Lt. Gary Traversa.
Joshua Lofink, 36, of Brown Street, was arrested Friday on a warrant charging him with two counts of assault and battery with a dangerous weapon.
Lofink and his girlfriend were leaving Lofink's apartment about 10:30 p.m. Thursday when a woman and two men, who were near an adjacent car wash, raised objections that their dog was being "handled inappropriately," according to a report filed by Detective Jeffrey Arena.
"They said something to the couple and an altercation took place across the street," he said.
The bystanders then drove east on Tyler Street and stopped at Berkshire Wine and Liquors, where Lofink allegedly stabbed one of the men and then slashed his vehicle's tires, police said.
He then leaned into the second man's car and stabbed him, too, the report states.
The victims, ages 32 and 25, were given medical aid with help from bystanders, as well as from personnel from the Pittsfield Fire Department and County Ambulance.
Lofink allegedly stabbed the younger victim in the chest several times, puncturing a lung, according to the police report. He allegedly stabbed the older victim in the arm, striking an artery.
A video shot by a witness on Tyler Street before the stabbing showed several people arguing about a dog, according to the report. It captured a scene where a man in dark clothing appears to begin "striking" another person with "a stabbing motion."
Lofink pleaded not guilty in Central Berkshire District Court on Friday to two counts of assault and battery with a dangerous weapon and two counts of vandalizing vehicle tires.
The court found that there was probable cause to hold Lofink without bail over the weekend, pending a dangerousness hearing tentatively scheduled for Monday.
The hearing will take place then, provided that there is an attorney available to represent Lofink at that time.
Defense attorney Marc Vincelette represented Lofink in court Friday for the purpose of bail only, and he said conflicts with several witnesses preclude him, and possibly other local attorneys, from representing Lofink during the pendency of his case.