DALTON — The Dalton 17-year-old who went missing in April has not returned to his home but is considered to be safe, the town's police chief says.
Zachariah Bliss Jr. left home April 26 and was reported to be missing by his father. Since then, the younger Bliss has been in contact with juvenile court authorities, been in touch with an attorney and emailed his school that he planned to withdraw for this fall, according to Chief Deanna Strout.
"We know that he's alive and well and safe, and just doesn't want to return home," Strout said Wednesday.
The teen's father could not be reached Wednesday for comment. In the spring, he offered a $500 reward for information that leads to locating his son. Strout said the Dalton Police Department was not involved with that financial incentive and she did not know whether anyone provided information.
This week, the National Center for Missing & Exploited Children issued an alert seeking help in locating Bliss. The notice provides a description of Bliss and asks people to contact the center or Dalton Police.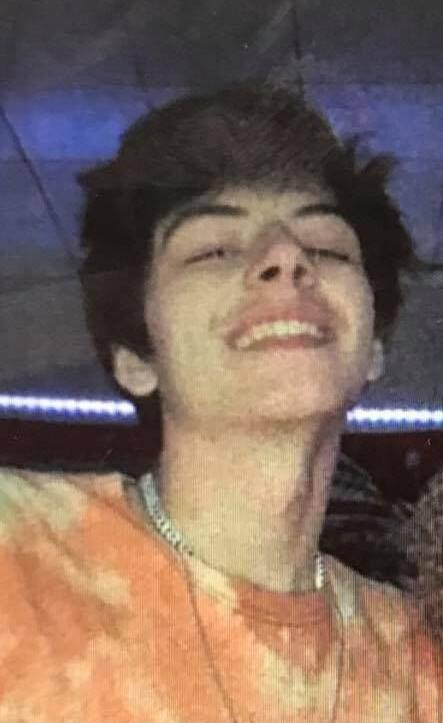 Strout said her department had been in touch with the national group early on, when it wanted to tap into its resources, in part because it was believed that Bliss might have traveled to visit his biological mother. Strout said she doesn't know why the alert recently was distributed.
At 17, Bliss is considered a minor, after a relatively recent law change in Massachusetts that lists 17-year-olds as juveniles.
"I suspect he's staying somewhere safe, he's just not interested in coming home," the chief said. Still, the law doesn't provide for people his age to opt to be independent.
"He's 17 and doesn't get to make those decisions," Strout said.
Sgt. Bustin Buzzella is handling the case for Dalton Police. Anyone with information can contact Dalton Police at 413-684-0300 or the national center at 800-843-5678.
At the time Bliss left home, he was wearing a red Coca-Cola hooded sweatshirt and bluejeans; he stands 5 feet, 10 inches tall and weighs 120 pounds.
Buzzella said in May that the Police Department hoped that families in town would help the department locate the teen.
"We're asking local parents to talk to their high schoolers and say, 'Hey, have you seen this guy?' Because his family is looking for him," Buzzella said at the time.