STOCKBRIDGE — Berkshire County has several well-known cultural venues. But what those sites don't have is a lot of Black visitors.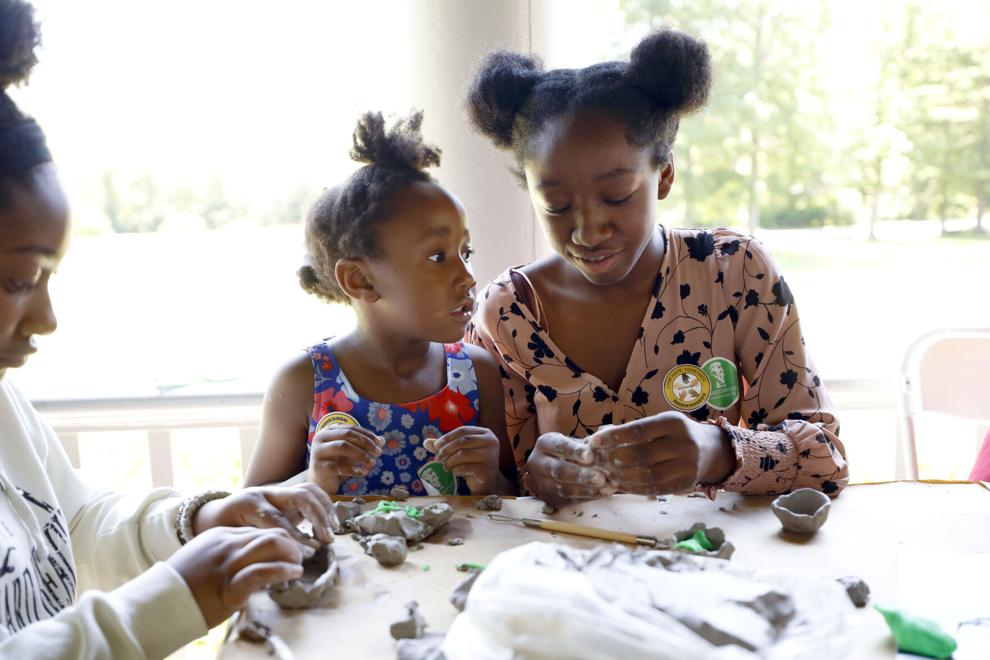 According to a survey conducted by the Black Arts Council of the Berkshire Black Economic Council, 47 percent of the respondents had never been to Barrington Stage Company in Pittsfield, 43 percent had never gone to Tanglewood in Lenox and 33 percent had never traveled to the Massachusetts Museum of Contemporary Art in North Adams. And those weren't the highest numbers.
Seventy five percent said they had never been to WAM Theatre in Lenox, 65 percent had never taken in a show at the Mahaiwe Performing Arts Center in Great Barrington, and 59 percent had never been to Jacob's Pillow Dance Festival in Becket.
The number of respondents was small, just 137, but it provided a snapshot of a situation that the Berkshire Black Economic Council would like to change.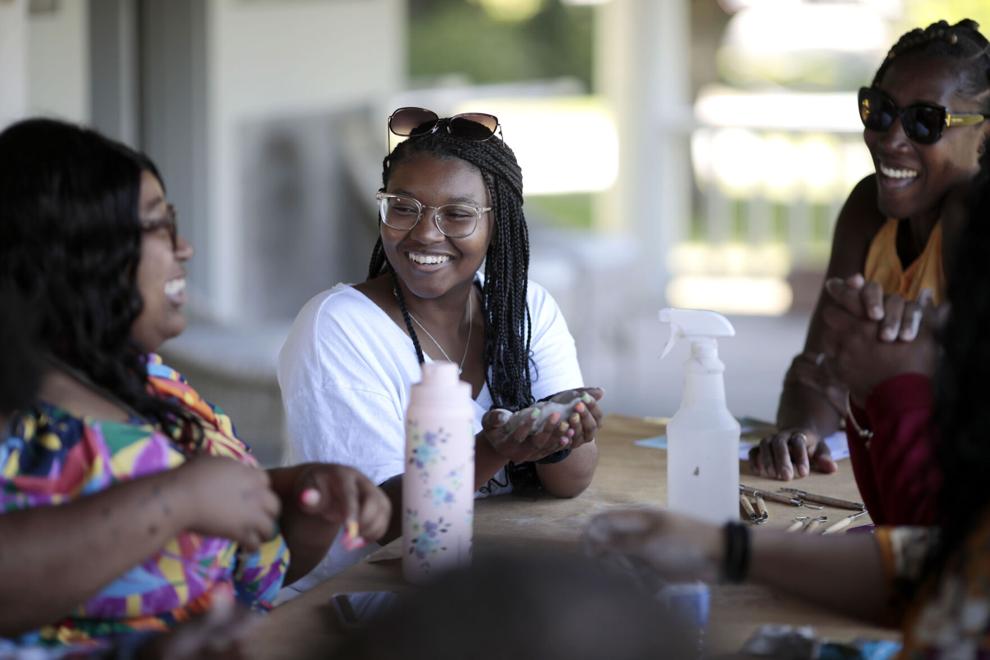 "We need to diversify," said A. J. Enchill, the executive director of the Berkshire Black Economic Council, referring to the county's arts and cultural sector. "It's something that needs to be taken seriously."
The council revealed those numbers publicly for the first time on Saturday at a gathering that the group hosted at Chesterwood, famed sculptor Daniel Chester French's historic studio and residence.
The event was titled "Sculpting Berkshire Afro Futurism," which Enchill said referred to envisioning a "real way" for Black Berkshire residents to live out their dreams and for what it means for them to be Black in the Berkshires.
"We want to inform Berkshire County, specifically the arts and cultural institutions what would make Berkshire County more inclusive and trustworthy for Black residents and visitors," Enchill said.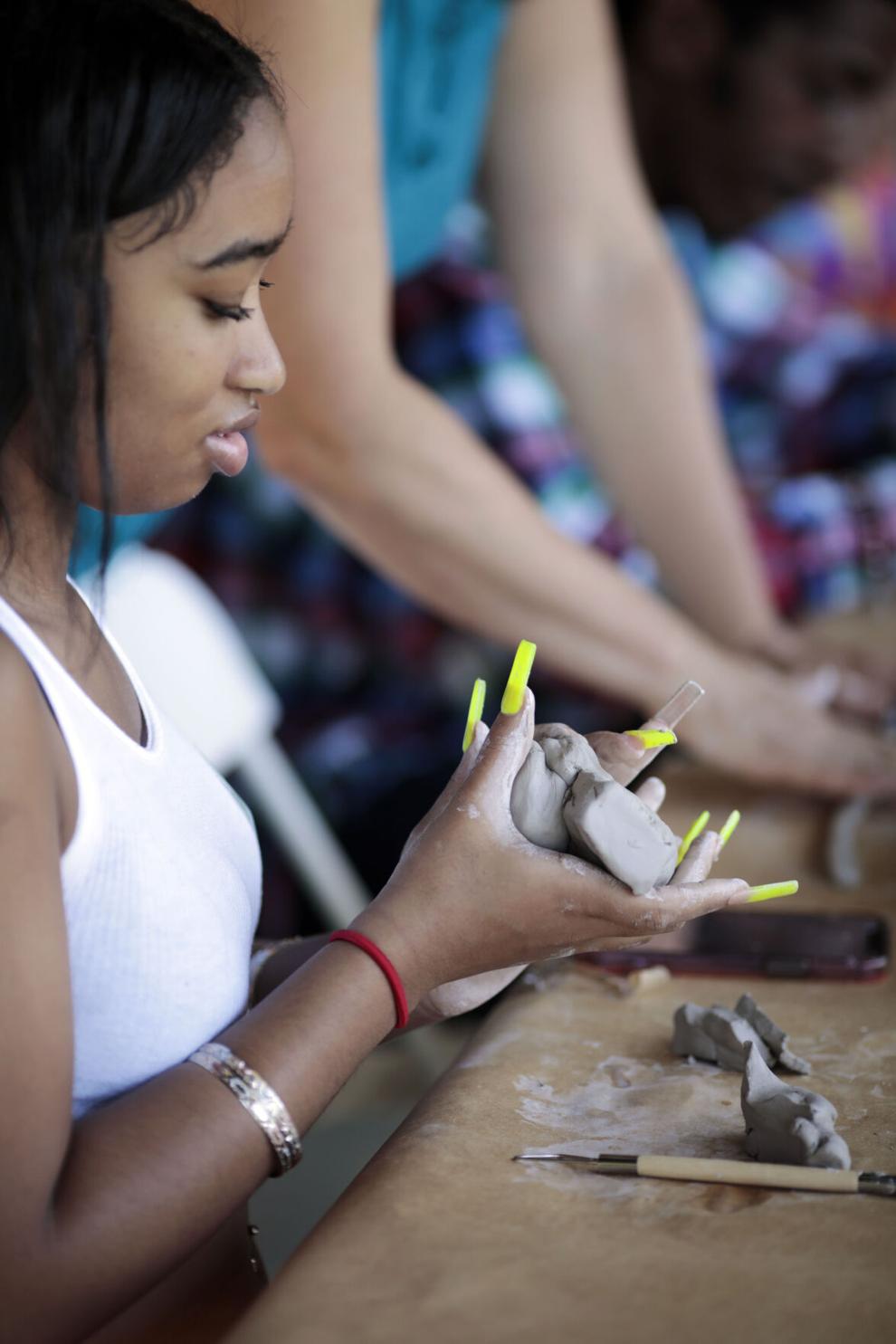 He hoped the data would provide Berkshire cultural venues with ideas of how to provide programming that would be more relevant and appealing to Black residents of the Berkshires, and provide information on jobs that would allow these sites to have more diversity in their workforces.
"It's making sure that Black residents know that there's a Chesterwood," Enchill said. "We want Black people to know that they can be more than just the performers, that they can also be the artists or the executive director, or the individuals that are part of the lighting team and costume design.
"These are all great jobs," Enchill said. "But if we don't know about them we're not going to fill those positions. In order to do that we need to see ourselves in the community."
The survey was conducted by the Black Arts Council, an affiliate of Enchill's organization, between April 4 and May 22 and took place across the entire county. The respondents ranged in age from 20 to over 60, with the majority (63 percent) between the ages of 20 and 40.
The survey also compiled data on the types of art that the respondents were interested in, their comfort level at the events that they've attended; the number of cultural events they've gone to, the logistical barriers they face in attending events at Berkshire cultural venues; and the experiences that they've had at those events.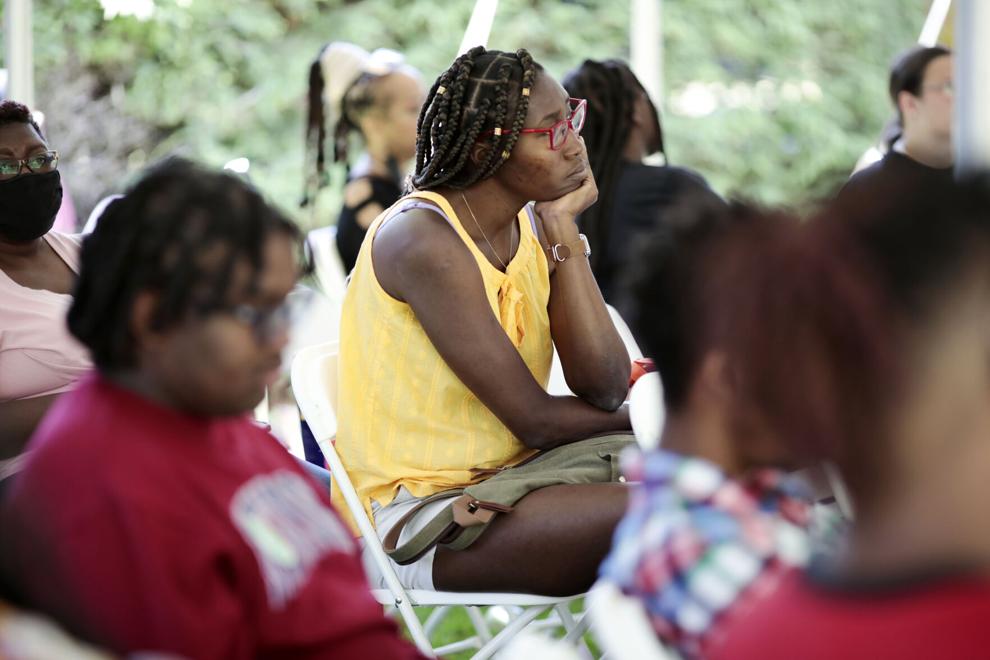 For the record, 72 percent of the respondents said they were most interested in painting and drawing, just ahead of dance (71 percent). 56 percent said they felt comfortable at cultural events compared to 11 percent who didn't and 25 percent said they felt engaged at Berkshire cultural events, compared to 4 percent who felt discriminated against. 55 percent said they found performers and events relatable and 35 percent said that they had attended at least two or three cultural events in the Berkshires.
As for logistical barriers, 22 percent listed timing, 18 percent transportation and 15 percent ticket prices. Respondents also said they would like to see more street festivals, poetry, comedy and spoken word events.
In an area where public transportation can be spotty, Enchill said he hoped arts and cultural institutions would be interested in holding more events in urban areas like North Adams and Pittsfield.
Photos: Black Arts Council of the Berkshire Black Economic Council hosts 'Sculpting Berkshire Afro Futurism' at Chesterwood
In a day that included tours of the property, dance, and hands-on sculpture with clay, the highlight of the "Sculpting Berkshire Afro Futurism" event at Chesterwood on Saturday was the presentation of data collected in a survey about the involvement and experience of Black residents in the Berkshires. The event and the survey were conducted by Black Arts Council of the Berkshire Black Economic Council. Saturday, July 9, 2022.
To purchase these photos, click here.
Ranisha Grice of Pittsfield, one of the three council members who conducted the survey, said she had never been to Chesterwood before.
"I think it's a blessing to be at the home of the artist who did the Abraham Lincoln Memorial," Grice said, referring to French's most famous sculpture, which is located at the Lincoln Memorial in Washington D.C. "This is the part of the Berkshires that they don't tell you about. I'm just excited to be connected with the people who allow opportunities like this for us."
Grice was not alone. Donna Hassler, who retired as Chesterwood's executive director June 30, said only about 10 percent of the historic site's annual visitors are Black.
"I think it's all about communication and promotion and it's also about outreach," Hassler said, when asked about the disconnect between Black Berkshire residents and the county's arts and cultural venues. "I think that this is a start for us to reach the Black community through the Berkshire Black Economic Council and the Black Arts Council.
"Now that we've established a relationship I think we'll see more of a connection," she said.