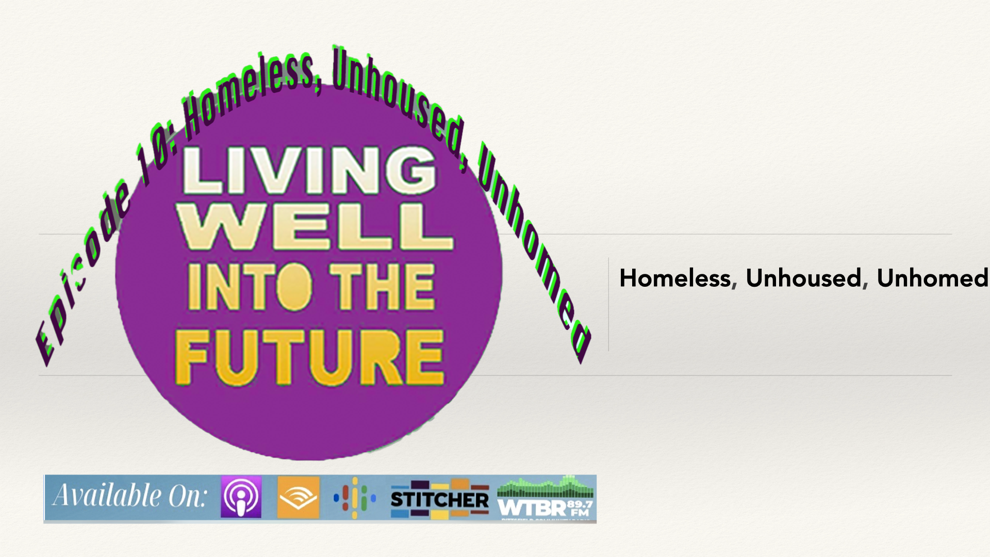 In Living Well Into The Future: Homeless, Unhoused, Unhomed now available on
WTBRFM.com, Pittsfield, and podcast streaming services, host Julie B Adler
discusses the state and stereotypes of homelessness with ServiceNet's emergency
shelter manager at St. Joe's shelter Julie MacDonald; Program Manager for
Berkshire Construct, Courtney Kimball; South Alamo Regional Housing For the
Homeless Board Chair, Leilah Powell; and Nina Lockwood and Kameron Rhys,
founders of a Youth Action Board to advise SARAH on helping youth. Their openness
about the issues leaves listeners with a greater understanding of the circumstances
and needs of the unhoused as well as the multiple ways that people can be reached,
housed, and aided. As in previous episodes, the guests contribute to the solutions
and present avenues for further discussion with the aim toward living well into the
future.