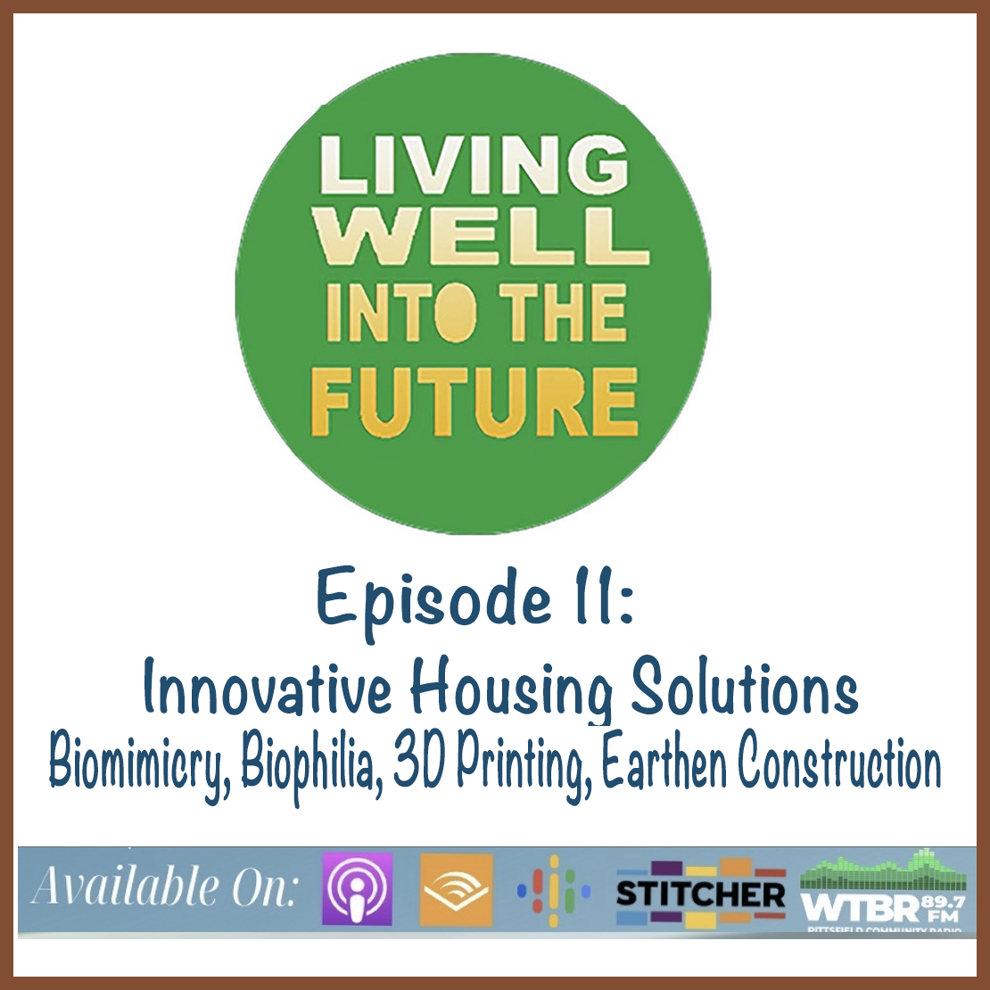 Tune in to Living Well Into Future Episode 11, on WTBRFM.com, apple podcasts, google play,
stitcher, and other streaming services. Previous episodes in the housing series discussed
good design, housing and climate, sustainable and resilient housing, housing options,
affordable housing and homelessness. In this episode, we bring most of the topics and
the previous episodes together. Among other things, you'll learn what it's like to have a
robot as a team member. Host Julie B Adler, a lawyer, non-profit executive, radio producer,
writer and artist, speaks with Heather Holdridge, an engineer with Lake Flato architects
and two architects, Lewis McNeel who led the Lake Flato. team that
designed House Zero in Austin, and architects. Stephen Colley, founder of
the Earthen Construction Initiative. Through them, we discover and rediscover exciting
and innovative tools and methods that could be added to our arsenal of solutions to
build sustainable climate resilient, healthy, beautiful, and affordable homes in the
future.