CANAAN, N.Y. — A local winery's roots are firmly planted in the heritage of four generations of the Bartlett family and the family farm.
Some 50 years after being purchased and being used as a working farm, Flatbrook Farm is now home to a winery that uses fruit harvested from bushes and vines planted by the Bartlett family generations ago.
It all began in 1972, when Edward C. Bartlett bought the farm for his parents, Edward R. and Gladys Bartlett. "He wanted to help take care of them and move back [from the state of Washington] to where he had grown up in west Pittsfield," said Peter Bartlett, co-founder and owner of Home Range Winery, adding that white-faced beef cows were raised on the 30-acre farm from the mid-1970s to the 1980s.
Edward C. Bartlett sold his interest in the metal spinning business, O.W. Landergren in Pittsfield, in the mid-1980s in order to focus on taking care of his elderly parents. At around that same time, the family got into raising smaller animals for food on the farm, just over the New York border, including rabbits, chickens and pigs.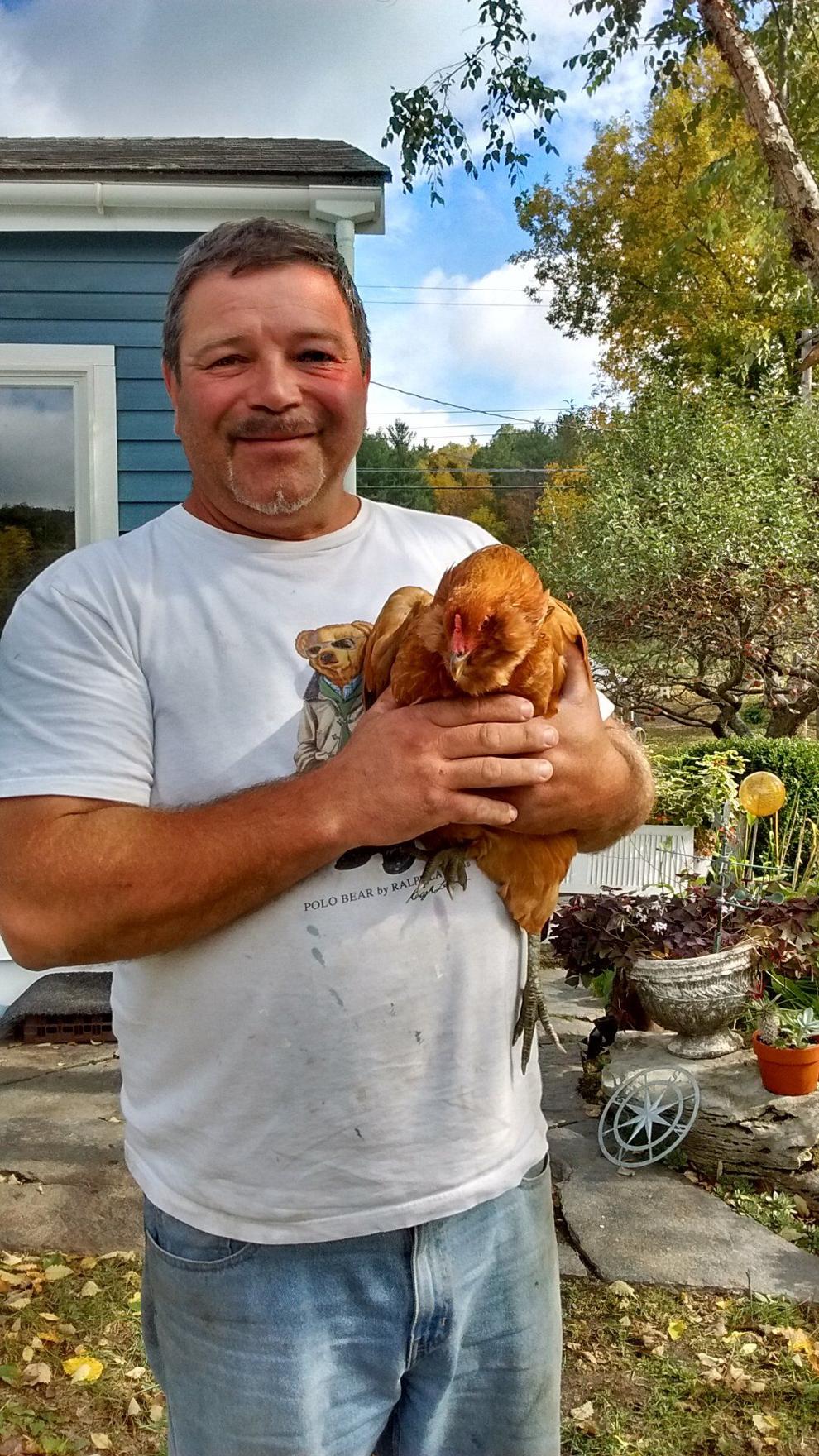 "My dad spent all his time on the farm," Peter said in a phone interview Tuesday. "He helped remodel, did planting and took care of the animals." He added that his father was an avid wine drinker. "He didn't make wine, but he loved wine and drank it every day."
Following Peter's grandfather's death in 1985, "My grandmother and father planted rows and rows of raspberries, blueberries and grapes, and extensive raised beds for vegetables," Peter said. "They would get 200 pounds of raspberries a year."
Peter moved into the two-family home on the farm in the early 1990s, while his grandmother was still there, and raised his three now-adult children, Jessica, Patrick and Ethan there. They all now help out at the winery, which began as a hobby about seven years ago for Bartlett and Susan Powell, an amateur winemaker, who he met while on a landscaping job. "Our love of horticulture brought us together," said Powell, a native of the Midwest, who came to the Berkshires from Seattle.
They began making wine using the blueberries, raspberries, blackberries and concord grapes planted by Bartlett's grandparents — and Home Range wines were born.
When creating the label for their wines, Bartlett and Powell decided on using the image of a deer. "My dad was an avid hunter and fisherman, and part of the reason he bought the farm was to go hunting," Bartlett said. "Deer have a 'home range' [an area in which they regularly travel in search of food or mates] and it became Home Range Winery."
"The big barn was filled with junk and we decided to clean it out," Bartlett said. "And we started making American hybrid wine [wine made from grapes created specifically for a specific region and vetted by Cornell University]."
The barn now has a tasting room on the main level and a processing room on the lower level, where all of the wine is processed.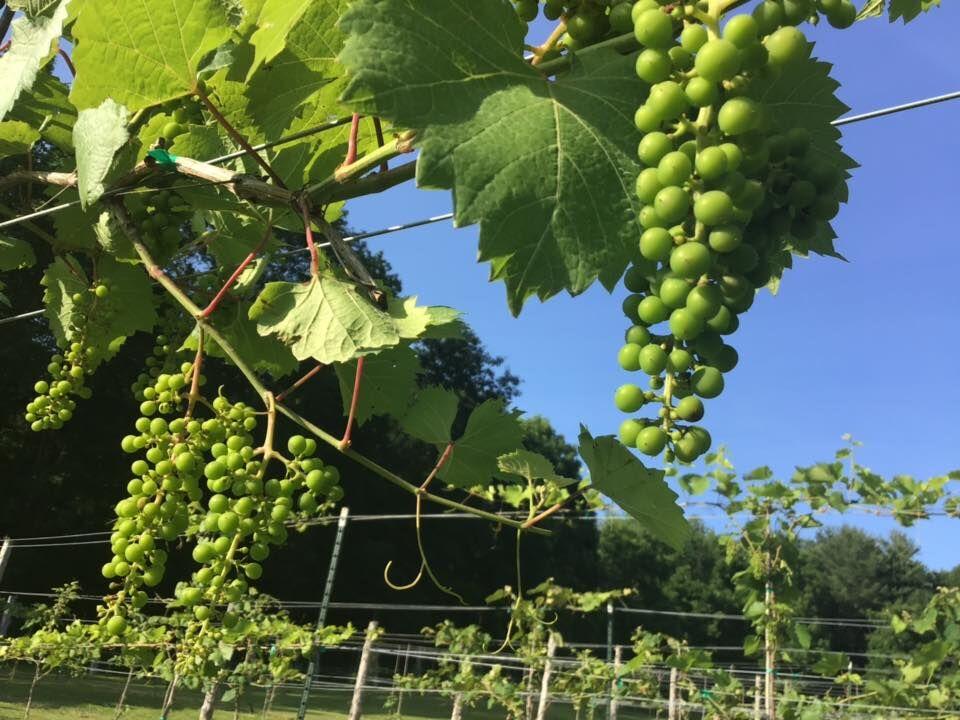 They planted the vineyard in 2016, using 500 vines. "Our wine is 100 percent New York product [products made or bought from New York only] because it is a farm winery," Bartlett explained. The majority of the new vines planted were Marquette, a red grape. Another red grape, Baco, and two white grapes, Traminette and Cayuga, were also planted.
The couple started selling wine commercially in 2019, and still only sell on-site, being limited in production due to state regulations. The winery averages around 1,000 cases of wine produced annually. Bartlett and Powell, the sole winemakers, produce 15 varieties of wine: Raspberry, blueberry, blackberry and pear, and red, rose and white wines. In addition, they offer blended wines made with mixed grape varieties.
After a "low-key" summer last year during the pandemic — there was no live music or food venues — Powell and Bartlett are looking forward to this summer.
"We were open and we did pretty well. We struggled through [last summer], but it was OK," Bartlett said. "We learned how to get through it."
This summer, there will be live music and food trucks at the winery every other weekend, primarily on Saturdays. Bartlett said the schedule will be posted on the winery's Facebook page and website.
There will be three oyster festivals also, one in June, August and September. "They will feature an oyster guy from Cape Cod, opening fresh oysters and serving them on the half-shell; food trucks and live music," Bartlett said.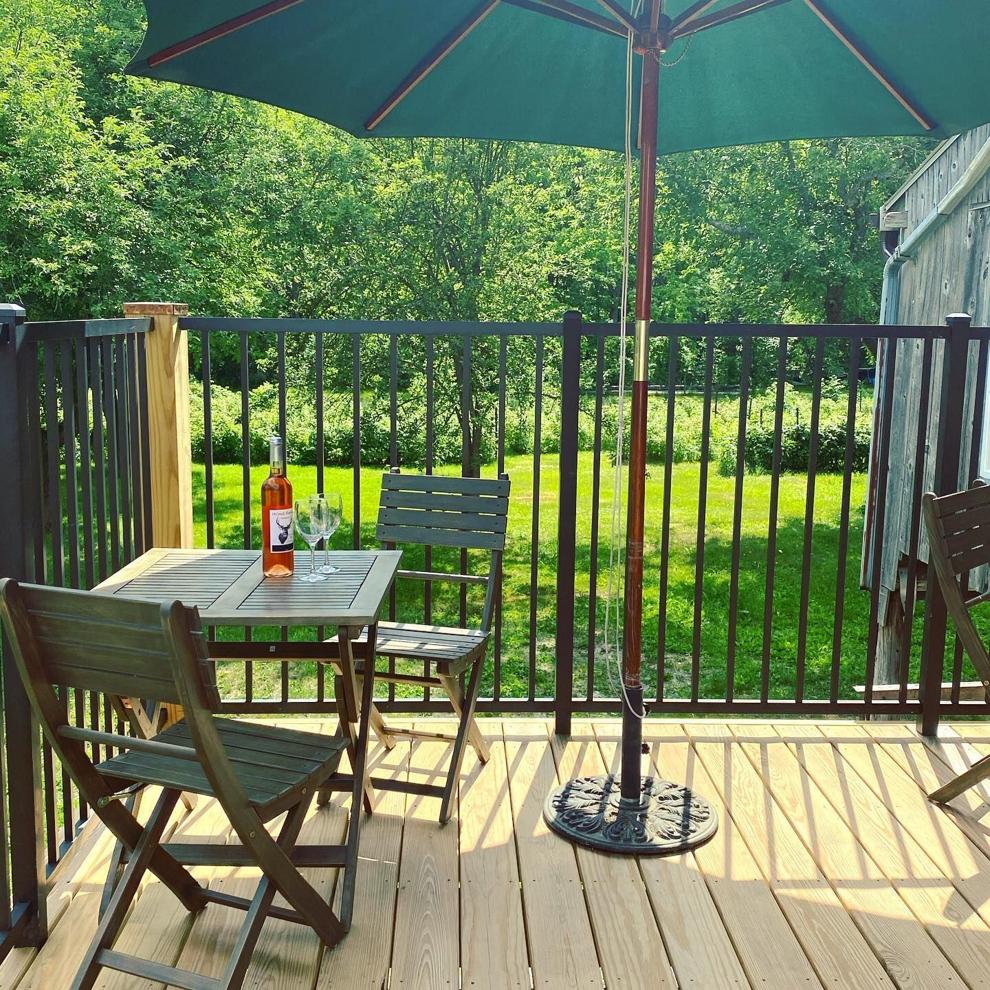 "If you want to sit, have a glass or bottle of wine and talk to Susan and me, come on Thursdays when it's not so busy," Bartlett said.
In the tasting room, visitors can have a wine tasting for $12; a glass of wine, $10; a bottle of wine, from $23 to $28; a charcuterie board for $12 to $15, or craft beers from the Chatham Brewing. Soda, crackers and peanuts are also available.
But a visit to the farm/winery isn't just all about the wine. Visitors can look at the antiques on display in the tasting room, stroll through the gardens and visit the farm animals — pigs, chickens, ducks and quail. There are tables outside and visitors are encouraged to bring their own picnics.
"We want it to be an experience; we want you to come and enjoy my grandparents' farm." Bartlett added, "My dad died in 2011 and never saw Home Range Winery, but he's here."