PITTSFIELD — There is more than "soul" in the food served at Rem Roc's Fried Chicken and Soul Food on Fenn Street.
"Love," owner Ivan Jackson explained as the secret to his cooking. "I put it into the food as I cook it; the same way I have cooked it for years. People can taste the love I put into the food — that's what makes it taste so good." He added the fried chicken is an old family recipe.
"Rem Roc is an acronym," Jackson said. "It stands for 'Real every minute, regulating on competition.' It's been my mantra since I was a teen." The former hip-hop/rap artist, who came to the Berkshires by way of Harlem in New York City, added, "Music is a competitive sport."
He said he visited the Berkshires at the invitation of a friend the summer of 2000 or 2001.
"The area is so lovely and the people are so lovely," he said in a phone interview. "Everybody was one community." He fondly recalled swinging into one of the local lakes on a rope swing. "It was a better place to raise kids and we moved here in 2010."
After moving to the Berkshires, he worked at Walmart and BJ's, before securing a position at Price Rite as the assistant produce manager. When the store closed in June 2020, Jackson decided to take his savings and open his own business. The chicken and soul food eatery opened the week before Christmas last year.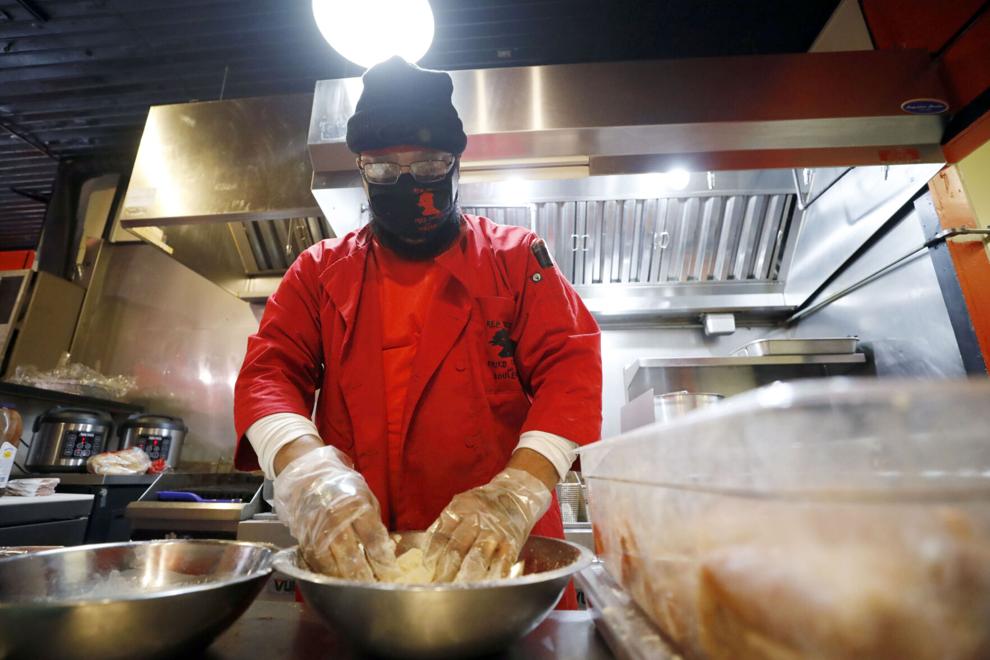 "I always liked chicken," Jackson said. "My family was from the South and my grandmother was in South Carolina. I would be in the kitchen with my mom and grandmother, who were always in the kitchen. Cooking was my own therapy, and I became good at it."
After moving to the Berkshires, he said, cooking for other people started as a hobby. "I shared pictures of food I had made on Facebook. People said they liked what they saw and I started catering things, like birthday parties, and it expanded." He said while doing the catering, he was still employed full-time.
In addition to fried chicken, Rem Roc's Fried Chicken and Soul Food offers roasted chicken leg quarters, barbecue chicken, barbecue pork ribs and fried pork chops, and also two or three specials a week. Side dishes include collard greens, baked macaroni and cheese, mashed potatoes, candied yams, potato salad and white or yellow rice.
"Everything is made from scratch," Jackson said, adding he was looking at maybe adding desserts in the future.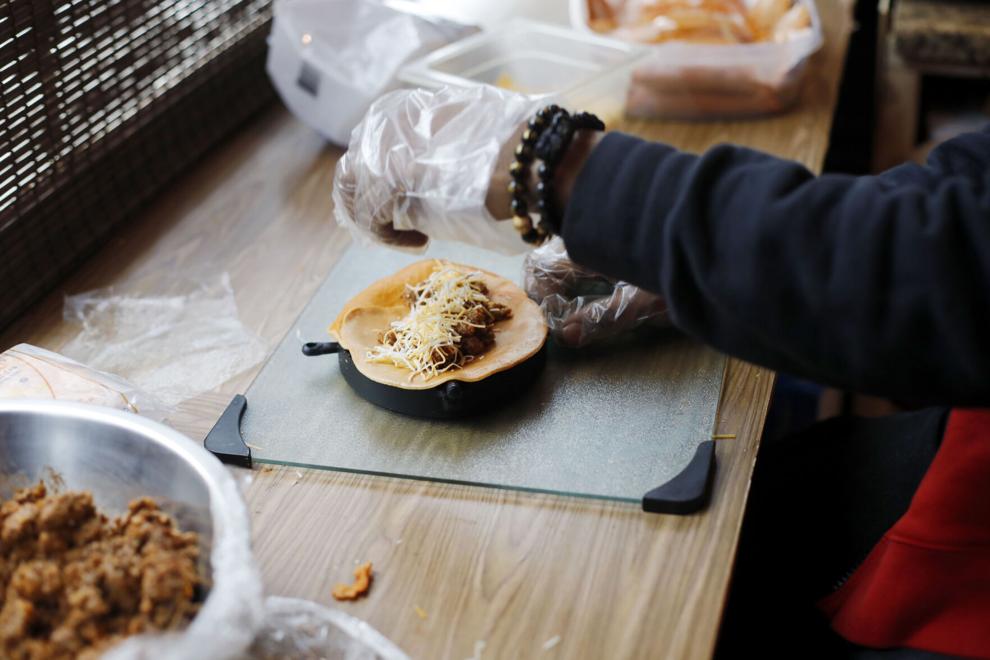 And then there's the "Rempanada" ... "It's a take on an empanada," Jackson said. "I come in and make them fresh every day. They always sell out." He said he makes 150 to 200 Rempanadas a day, always beef and cheese, chicken and cheese, with Buffalo chicken as a special. The Rempanadas sell for $2 each or a bundle of three for $5.
Customers can choose from two meal options — a meat of their choice and two sides for $9.99 or two meats of their choice and two sides for $14.99. Additional side dishes can be purchased for $3.50 each.
Jackson said business has been "a blessing" and good so far. "I've enjoyed the experience. The community has been very, very supportive of me and I'm grateful for it."
"If they want a lovely, nice home-cooked meal without doing the cooking, they can stop by here," he said. "It's fast food for the soul because it's home-cooked."
Rem Roc's Fried Chicken and Soul Food is open Monday through Friday, 2 to 8 p.m. "My wife works Monday through Friday, and we decided to keep the hours [at the eatery] the same. Weekends are reserved for family time."
Jackson advises customers to preorder their food. "It guarantees you will get what you want. Things fly really fast between Door Dash and people walking in."