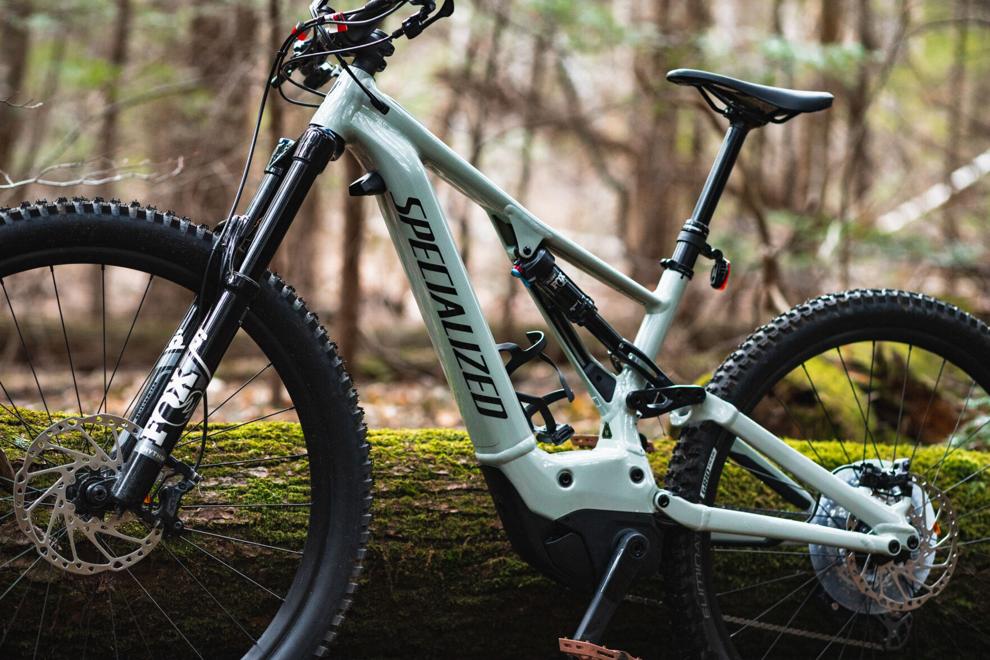 PITTSFIELD — Once upon a time, you loved cycling.
Then, something came along and kept you out of the saddle.
A chronic lung ailment? Old age? Feeling too far gone physically or just too busy to devote time to getting in shape?
Whatever has kept you couchbound, Berkshire Bike and Board might have the recipe to get you up and at 'em and riding awfully close to how you once did or how you want to today.
The secret ingredient is e-bikes.
What are e-bikes?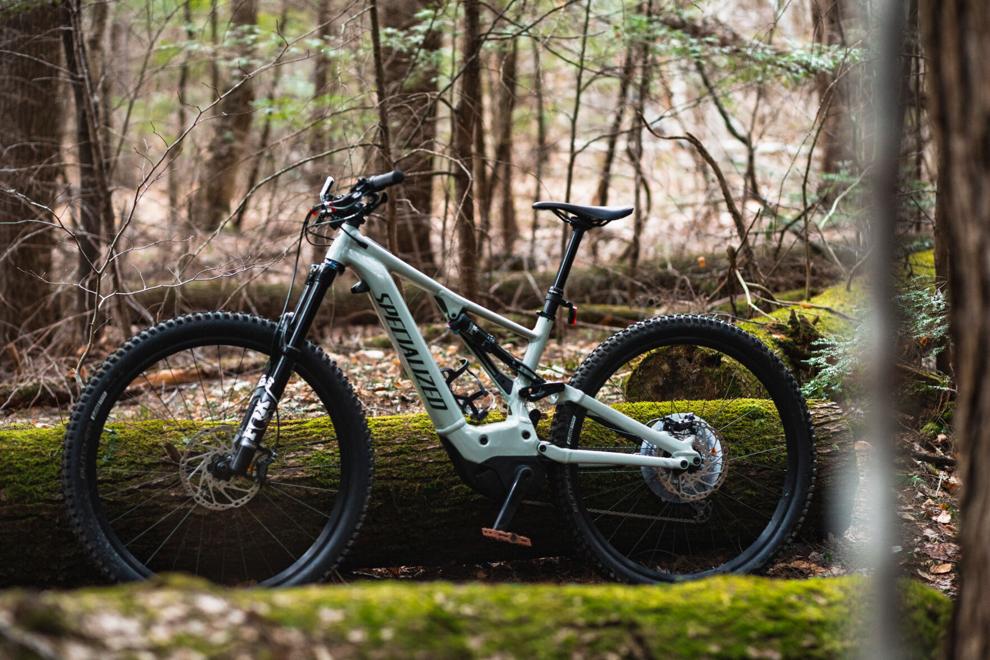 I had no idea really, other than the general concept I gleaned while web surfing for bikes. So, when Berkshire Bike and Board recently offered me a pair of them to try — the Specialized Como and Levo — I just had to say yes.
A few thoughts about these e-bikes
The worst part about cycling is that it's hard work. In Berkshire County, there are hills so tough to climb, that even the fittest cyclist will have her mettle tested. The best part about e-bikes is that it removes the difficulty by helping you push your pedals up and down our Appalachian foothills.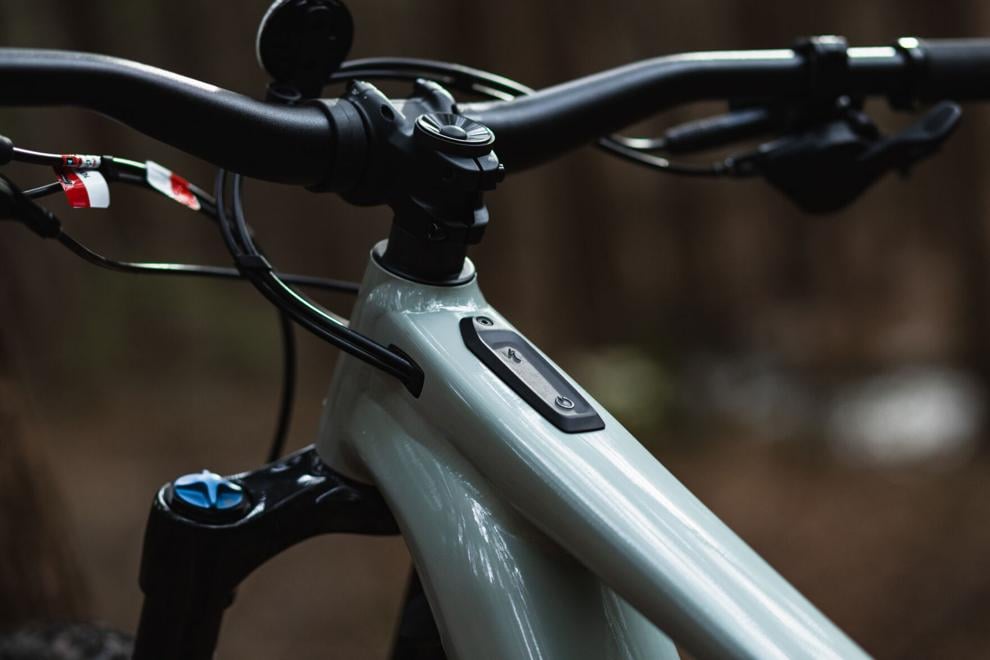 That means these bikes open doors for many people who could not otherwise ride a bike. For you, the e-bike is your equalizer.
Before I get into the nitty gritty of these drive-assisted e-bikes, let me say that, no matter your level of fitness, get a thorough rundown from the experts at Berkshire Bike on how these bikes operate. They can reach top speeds that will give you a lump or two, or worse, if you epically fail, as the kids say.
For me, a veteran cyclist, both bikes were incredibly fun to ride. I was able to cover massive amounts of ground, from downtown Pittsfield to the outskirts of October Mountain State Forest. One a full suspension mountain bike and the other a commuter-tourist bike, each was simple to use, with hydraulic braking, shifting and seat adjusting no more than a finger flick, pull or press away.
In a Berkshire Bike video on e-bikes, they team up with a local guy who had been sidelined from the hardest parts of cycling because of his asthma-like condition.
But, when he hopped on an e-bike, he said it felt like his mom was giving him a supportive little push from behind, a small dose of encouragement as he pedaled.
The e-bike is not going to pedal itself, but with a little help from you, it can give you access to everything the Berkshires has to offer. You can roll from shop to shop in historic downtown Lenox or reach the wildest and most natural places in Western Massachusetts.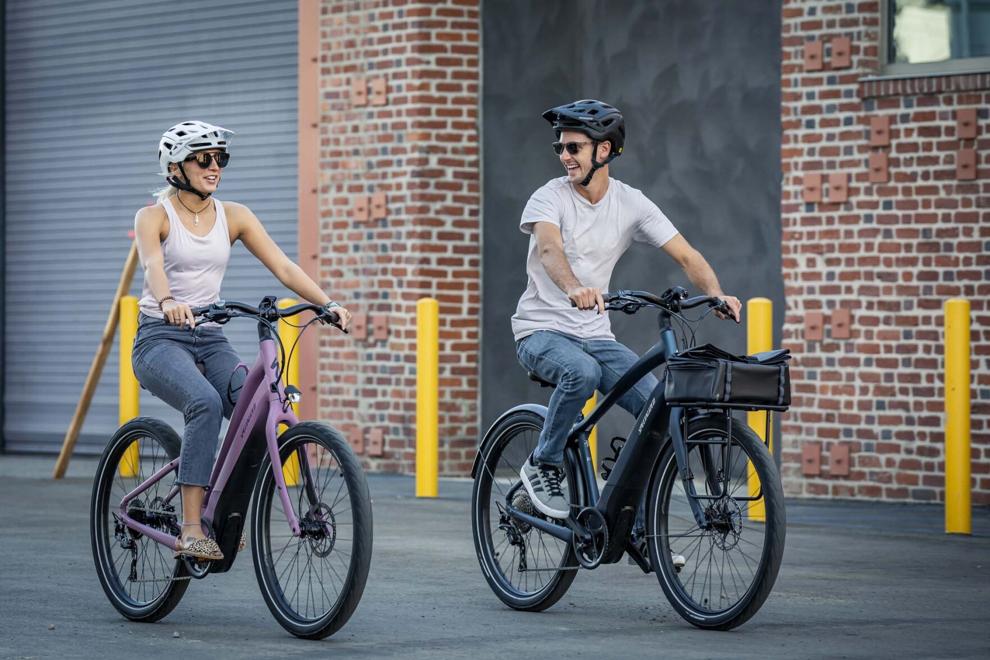 The Specialized Como
Aside from the name (which reminds me of Perry Como), the Como is sleek, a perfect commuter or tourist bike. It has a little something extra packed into its lower frame and crank area, the only giveaway that this isn't an ordinary bicycle. Unlike it's nearly identical, traditional counterparts, this bike multiples your pedal power by four times.
How did that play out for me? From the Berkshire Bike and Board lot in Pittsfield, I rode 11.5 miles of city streets and byways, out and around Lake Onota, often keeping up with traffic; apologies to the city, but I broke the 25 mph speed limit a few times. A renegade, I went 28.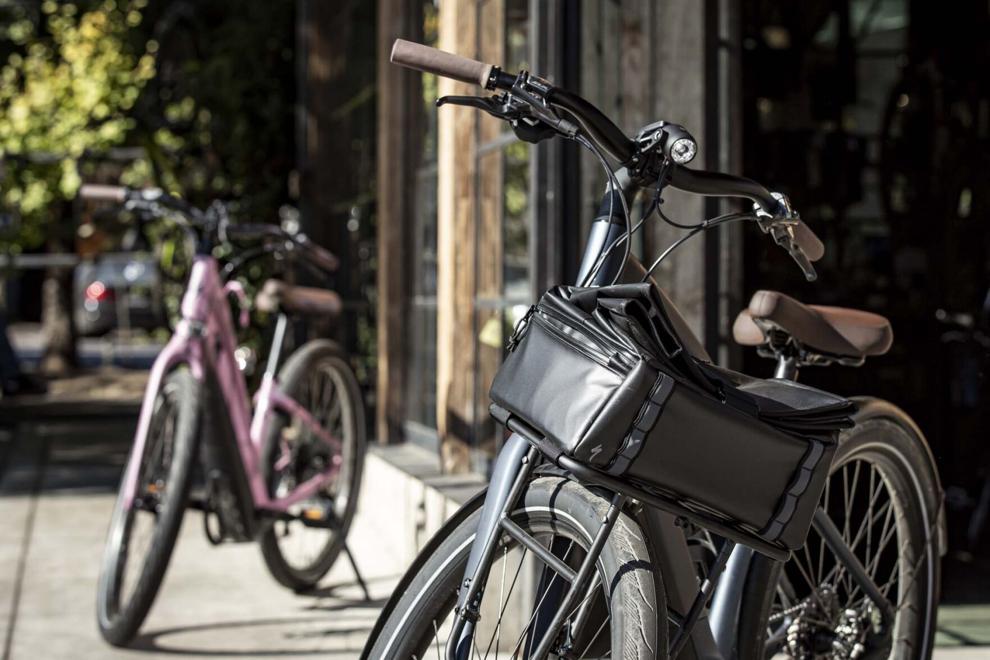 I took a spin through a tough part of town. I blended in, since I had dressed the part of someone who had lost the right to drive a car. A giveaway that I was a paid, embedded reporter and not a felon, however, is that I had no cigarette dangling from my lips. I did have the jeans and a jacket from the 1990s.
Emboldened, I even mustered the guts to pedal by the convenience store on First Street (you know the one). The e-drive on the Como had me feeling safe, free and fast enough to easily outrun even the most persistent salesperson or disgruntled customer.
The Como's shifting and braking systems were simple; about 99 percent of the bike's controls are right near the grips. You can increase or decrease the e-help you get from the bike's drivetrain just by tapping a plus or minus button, not too different from a treadmill.
The bike was equipped with its own electronic monitor, which showed me my speed, mileage and battery life.
For the whole ride, I didn't have to worry too much about pedaling or contending with the steep hills of Pittsfield; the Como took the edge off everything, and I was free to pay closer attention to my surroundings, which made for an enjoyable ride, with just me, the wind and my sometimes terrible thoughts.
Mostly, I pictured how a bike like this would open up a lot of the world for people who have difficulty moving around, whether you're older, a little less fit or beset by ailments and medical conditions that affect your lungs, heart or legs.
Even though the bike is helping you as you go, it still gives you workout. That got me thinking that people can use these for physical and mental health rehab, building up their strength and working their way up to an unassisted bike and better daily living. An e-bike can get you up and out, and exercising much sooner than a traditional bike can, and with less strain on your system.
Oh, and a bike like the Como will go for 84 miles (or four-plus hours) on a single charge. Still have your stimmy in the bank and want to try something other than a mechanized chair? Wheel yourself over to one of the BBB shops and check them out. Don't forget your mask.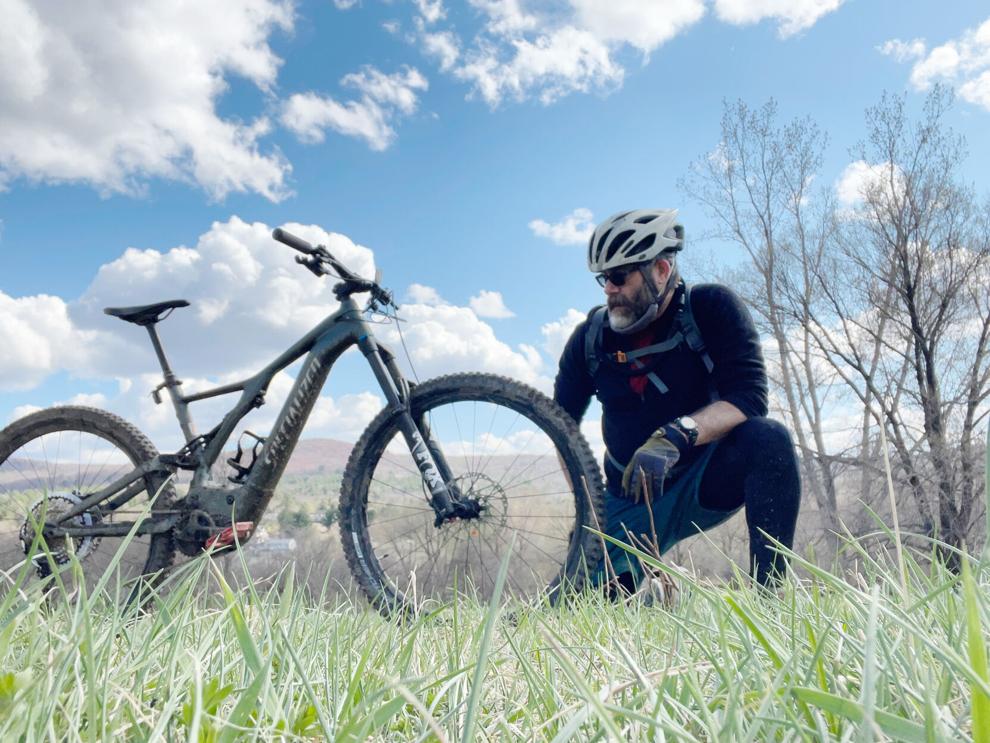 The Specialized Levo
I waited until the last minute to decide where to take the Levo for a spin. I finally settled on October Mountain State Forest, by way of Kirvin Park. I'd ridden there a couple times before, once on an older full-suspension mountain bike and later on my current bike, a 2020 Rocky Mountain Blizzard 10, and I reckoned that would give me a bar upon which to compare.
Without a doubt, the hard pushing of the Levo's e-drive took me much farther and faster than either me or either of my two bikes could ever do.
Uphill, through sloppy rivers of springtime mud, over rocks and roots, through small streams, the Levo had me outriding the dozen other riders and pit bulls who were at the state park with me. They were all relying on their bodies and the basic mechanics of a normal bike; I, meanwhile, had the ace up my sleeve, and pedaled up and past them with ease.
Once I figured I was about 4 miles into the wild Pittsfield bush, after taking mostly main trails out there, I decided to head back, choosing the less-traveled side trails instead.
Before I started, I thought I heard the whine of four-stroke engines, which I reckoned was a roving motorbike gang of murderous teens. After climbing 931 vertical feet on the e-bike, I turned it around and skedaddled.
The Levo put instant distance between me and the bloodthirsty bunch conjured by my horribly overactive imagination.
Thankfully, the e-bike handled the downhills well. I was able to maintain a much faster downhill speed that I normally would, as the Fox front and rear shocks pumped and did their jobs like champs. I know Specialized bikes; I rode one for about 15 years, and it never failed.
Just like with the Como, riding the Levo gives you time to focus on things other than muscle fatigue and feeling like your lungs or heart are going to burst. That affords you the time and energy to concentrate on your steering, braking, balance, bears, fleeing, killers, you name it, anything and everything that isn't related to the heavy task of propelling yourself forward.
The bike is nimble, and easy to adjust, whether for the seat (a quick-set dropper post is lightning fast and totally customizable) or battery use. Want more of a challenge? Decrease the assist? More help? It's a thumb-click away. The extra speed helps, and in Berkshire County, you never know when you might need that extra burst of speed.
Opening up the world to exploration
E-bikes are probably going to change the face of commuting in urban and even some rural areas. They're an affordable and green choice for a lot of commuters; do the budget crunching on what a car costs versus an e-bike, and you'll see. Example: My new used car has already cost me about $3,000 in repairs during the pandemic. An e-bike would've been a better use of that money.
For other people, such as visitors to the Berkshires or second homeowners, I think they're going to find that e-bikes are an easy way to connect with something adventurous and new, or be a reconnection with carefree times, like when they first learned to ride and felt the thrill of wind in their faces on a downhill run.
If they're not doing it already, people will hop from farmers market to theater or to the top of Mount Greylock and back again, because e-bikes are making the world more accessible to just about anyone who can balance on a bike.
Probably the best part: Berkshire Bike and Board has added e-bikes to its rental fleet, so you can try before you buy, or just opt to take one out as needed when you visit the 413.
The afterburn
A day after my test ride of the Levo, I was back at my regular riding routine on my fat bike. It took me only a few feet of travel to realize how much more difficult it is to pedal an unassisted bike than an e-bike. Honestly, it felt like I was pedaling on a stationary bike, and had just cranked it to the difficult setting.
This regular biking stuff is hard. I've watched people walk away from cycling for that very reason. I have worried that, once I get to a certain age, I'll have to walk away from cycling, too.
With an e-bike as a possibility, any limitation that I might feel in the future — a wrecked back, age, unforeseen illness — might be neutralized or mitigated.
It's a good feeling to know that an e-bike can keep almost anyone rolling for a few miles more.
Noah Hoffenberg is a longtime mountain biker. This column is sponsored by Berkshire Bike and Board, but the thoughts within it are entirely the author's. Reach Hoffenberg at nhoffenberg@berkshireeagle.com or Berkshire Bike and Board at 413-528-5555 in Great Barrington and at 413-445-8888 in Pittsfield, or visit berkshirebikeandboard.com.