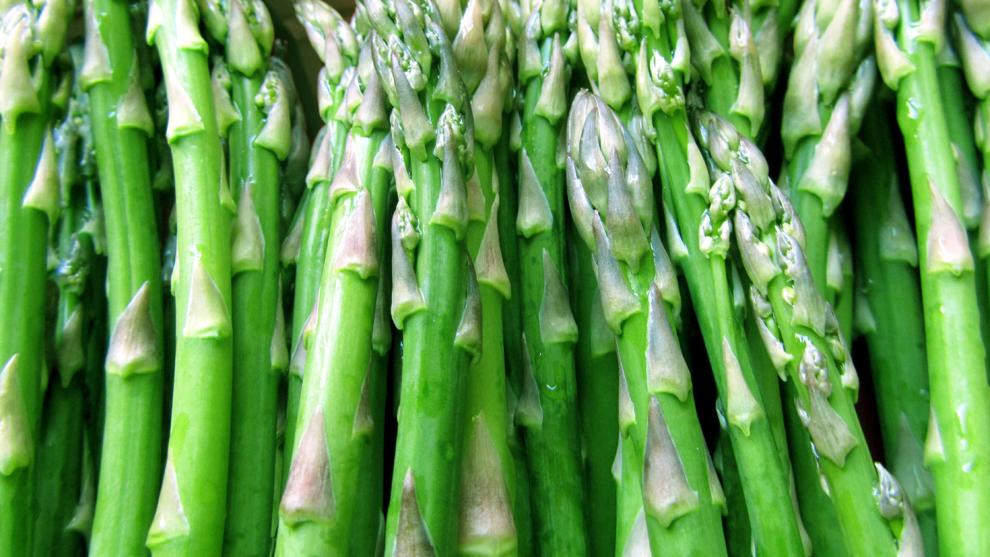 Fiddleheads, asparagus and ramps!
It's late May, and spring is happening for real in the 413. No more False Spring, Fool's Spring, Mud Season or the Ides of Dirty Snow.
You can tell, because the produce departments at Berkshire Food Co-op and Wild Oats are ramping up for the parade of fresh vegetables that are poking out of the warm earth regionwide.
"It's almost like my taste buds come out of hibernation," says Devorah Sawyer, a sworn veggie lover and marketing manager at the co-op in Great Barrington.
The way she figures it, lots of people eat the same way in the dead of winter: tons of carbs, cheese and not a lot of color.
"Then spring hits, and every day I find myself thinking, 'I really wish I had a salad right now.' My food mood does a complete 180 in the spring, and I love it," says Sawyer.
She's a dandelion hunter
Her teammate Lindsie Hotaling-Kane, store receiver, says one of her favorites that comes this time of year are dandelions, more specifically their greens.
Not only does she buy these bold and bitter greens when in stock, but Hotaling-Kane also does a little foraging for them on the side.
"The whole plant is edible and incredible for your health. It has been known to help with heart problems, respiratory ailments, nervousness, toothaches and helps broken bones heal faster. When cooked right, it can be delicious," says Hotaling-Kane. She notes that the co-op's upcoming summer issue of the Scoop magazine features the local green and lots more.
Guy Caswell, in the produce department at the Berkshire Food Co-op, says his No. 1 fave is asparagus, which he says will be arriving any day now.
"The flavor and texture combo is unmatched," says Caswell, who's other top spring picks are arugula (a green that can vary so much between delicate to hearty and mildly spicy to "Gotcha!") and ramps, as "they just have the wonderful garlic-onion thing going on."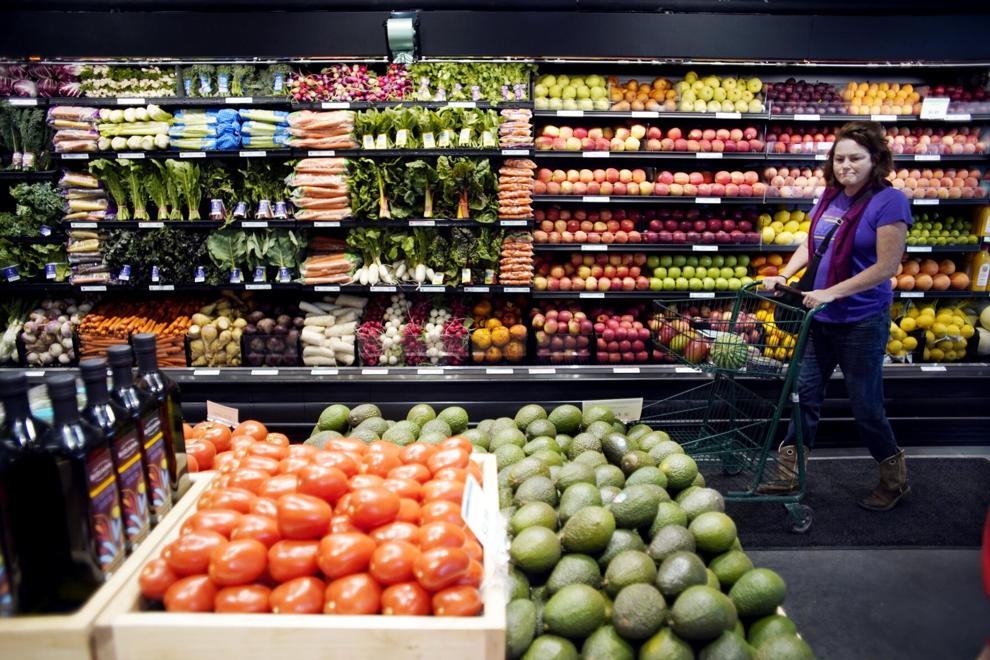 Time for some splashes of color
In Williamstown, Wild Oats human resources and finance manager Tierney Beck feels like the culinary possibilities are endless with the arrival of spring vegetables.
"After a long winter of often eating the same things, it's like finally getting to wear spring clothes after wearing winter clothes for so long," she says.
Kory Levesque, Beck's co-worker and produce manager, says Mighty Food Farm in Shaftsbury, Vt., has loaded up the market with bunched radishes, hakurei turnips, scallions, mesclun, spinach, bok choy and lettuces.
Fiddleheads from Joe Czajkowski Farm in Hadley are in stock, he says, as are ramps from Talus Wood Farm in Lanesborough, and Levesque's personal springtime favorite veggie, asparagus, from Plainville Farm, also in Hadley; the plains along the Connecticut River are well known for their asparagus, tobacco and other crops.
"Asparagus is just so fresh and crisp first in the spring," says Levesque, who also enjoys fiddleheads and spring onions. "They are just so delicate."
Big roster of Western Mass. farms
Over at Berkshire Food Co-op, produce supervisor Caswell says some of the same farms are making deliveries to his Great Barrington store, in addition to farms such as Indian Line Farm, also in town, and Equinox/Mill River Farm in Sheffield and Gill Greenery up in Gill.
What they all have in common, Caswell says, is quality.
"There's really wonderful produce from a wide variety of farms who are competing against the queen of the elements, Mother Nature," says Caswell. "Woven Roots Farm Bibb lettuce knocks it out of the park. Indian Line farm's chard is top notch. Talus Wood Farm gives us great green Squash. And ETC Farm has the best Local ginger, and no-one can contest that."
'The weird one'
The greening of spring means it's go-time for Sawyer. Her favorite veggie this time of year — the curious-looking-and-yet-delectable artichoke — earned her the identifier as "the weird one" in college as the only person who knew how to cook or eat them.
Long before, Sawyer had been indoctrinated into artichokes by her mother.
"Growing up, my mom would steam them and then serve them with an aioli, so for a while that's the only way I would do it. But now, I could list the ways to prepare an artichoke: Fry them, crust them, stuff them, you name it," says Sawyer.
She is also a fan of asparagus, as it's easy to cook and full of flavor, and "lifts the flavors of whatever you cook it with."
"When I'm grocery shopping quickly after a long shift at work, I don't buy many vegetables. But I'll almost always grab asparagus," admits Sawyer.
Beck, in finance and personnel at Wild Oats, always looks forward to seeing asparagus on the shelves, "as it's a sure sign of spring."
That's not her top pick of spring vegetables, however.
"My favorite is rhubarb because that means strawberry rhubarb pie," Beck says.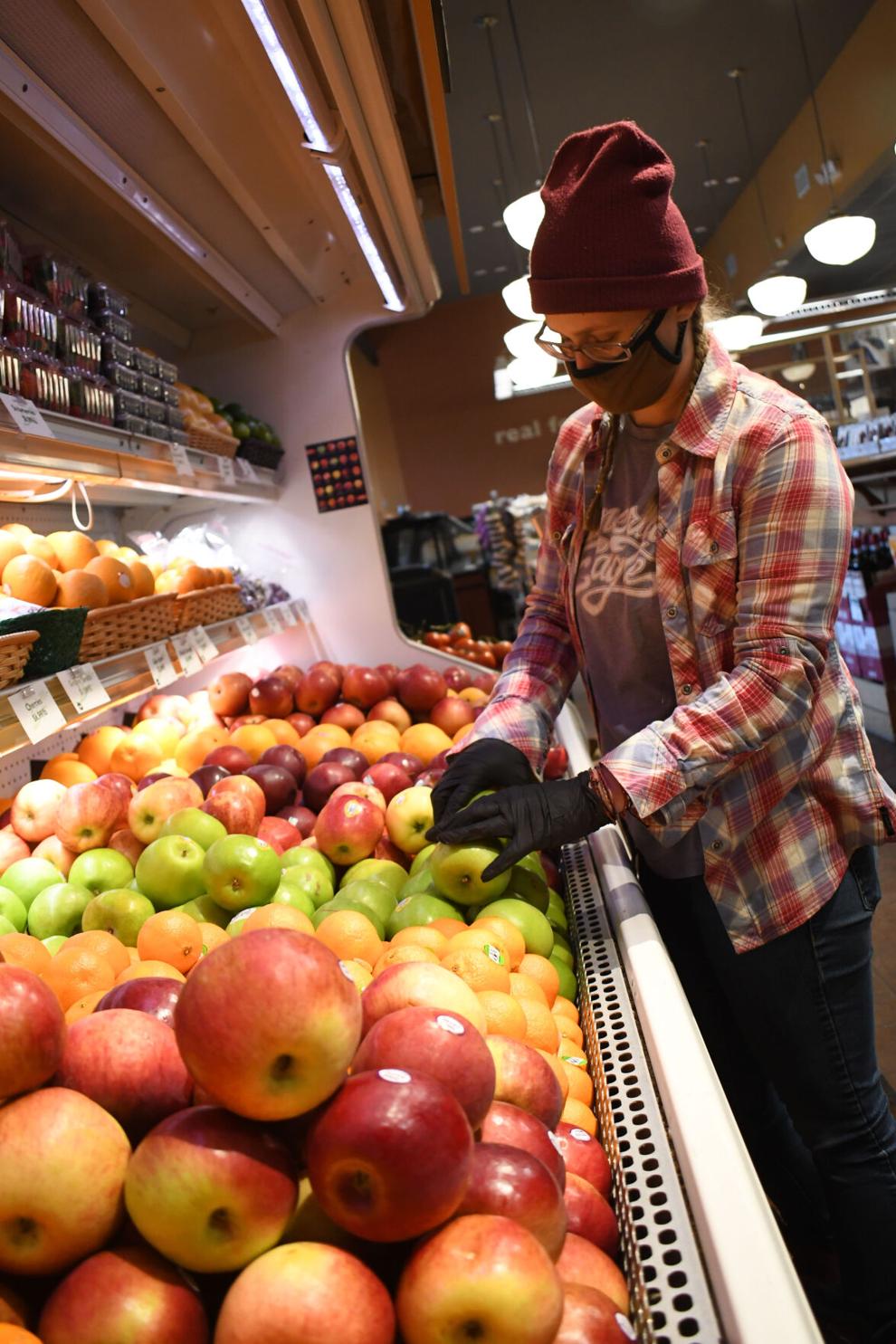 Busy but worth it
Levesque, with the Williamstown cooperative market since 2013, says spring is busy for his department with so much produce starting to come in, but the sense of renewal and his role in the local food system helps balance it out.
"As we get more conscious of what we eat, springtime means a little more, because we know that freshness and quality have arrived," says Levesque. "It does get very busy, but I and my staff always take the time to enjoy the produce that comes in. We try to taste everything so we can better guide our customers."
Beck always looks forward to new vegetables being brought into the store and, because of the nature and place of her work, has some pretty good connections to interesting, and dare we say, wild, edibles.
"Some I can't even pronounce, but I will try them anyway, after asking our crack produce department what it tastes like and how to prepare it," notes Beck.
Caswell says staff and customers alike get excited when the spring vegetables start to arrive.
"We get some who have a round about idea as to when something should come in, who ask in a mild manner, and there are some, myself included, who cannot contain themselves, and we are ready to pounce when it arrives," says Caswell.
Growing a little of their own
Not wanting to let the farmers have all the fun, Levesque is one of many co-oppers who grow their own; in his case, tomatoes and peppers.
"The taste is amazing coming from something grown at home," says Levesque. For his home table, he'll also go to Whitney's Farm in Cheshire, which also loads up on locally produced goods.
Decades ago, Beck, the rhubarb lover at Wild Oats, dug up some of the plant at her childhood home and transplanted it in her own small garden at her house.
"It's expanding every year, so I share with neighbors and family," says Beck.
Another sign of spring are the seed starts, notes Beck, who's had excellent luck with Wild Oats' early plantings.
"We always have something different, and the starts are always healthy and prosper," says Beck.
A labor of love
Hotaling-Kane, the receiving coordinator, says gardening is a lot of fun but admits it takes plenty of work and even some love.
"It's all worth it when you get bountiful harvests. You also take pride in knowing you grew this yourself and you know where each and every vegetable came from," says Hotaling-Kane.
She started gardening at an early age and to this day still gardens at home, now with her own daughter.
When not shopping at her home co-op, Hotaling-Kane is a frequenter of the region's many farmstands whenever she comes across them; these days, she recommends one in Stockbridge near Berkshire Botanical Garden and Boardman's farmstand on Hewins Street in Sheffield.
Caswell, who's been busy at work, says his home garden is a little bit behind, with its base layered but still needing a delivery of soil.
More than just digging for worms
Through home gardening, Sawyer recalls being taught sustainability practices by her father, whose patch produced "more tomatoes, green beans and cucumbers than they knew what to do with."
"My dad used it as a way to teach responsibility, and to teach us the connection between different plants, and the way the environment around the plants influence how the food grows."
While she doesn't grow her own veggies these days, her father's lessons still come into play for her daily.
"I do try to buy local as much as I can. Whenever I see the red tag in the produce section at the co-op, that's the option I choose," says Sawyer.
Over at Wild Oats, the delineation of locally grown is similar, with signs noting the farm name, and that it's local and organic.
Reach out to Wild Oats at 413-458-8060 or wildoats.coop or Berkshire Food Co-op at 413-528-9697 or berkshire.coop.