Wellness, for all intents and purposes, comes from within. Research has shown that managing stress and promoting happiness begins with self care — the practice of protecting one's own well-being, particularly during periods of stress. To conclude National Wellness Month, a pair of experts — from Berkshire Food Co-op in Great Barrington and Wild Oats Market in Williamstown — weigh in on the meaning of wellness, and simple ways to carve time out of your busy schedule to incorporate feel-good routines (with products from sources you can feel good about supporting!)
Liz Wing's belief that wellness goes much deeper than diet and exercise was a match made in heaven for the Berkshire Food Co-op. Joining the team in January has given Wing lots of time to think about the ripple effect of healthy choices.
"For me, wellness is a state of mind — one that affects how I approach living on a day-to-day basis — including what I put in my body, decisions I make, and people with whom I surround myself," the Great Barrington-based wellness buyer says. Dig a little deeper and for Wing, wellness extends even further to capture, "relationships, community and how [she is] choosing to live in the world in ways that help me continue to grow and be better" — a mindset that directly contributes to the criteria she considers when stocking the wellness aisles.
Informed choices
First up? Utilizing companies that are not only local but also thinking sustainably. Wing is making what she calls a "big push" to bring in vendors who are using glass and metal containers. "Catskills Comfrey hits all the marks," Wing says, pointing to the clean-and-green skincare products made locally (in Delaware County, New York), using native plants (including comfrey, arnica, calendula and CBD-dominant medicinal hemp), packaged in glass jars with metal lids. As if a commitment to no artificial ingredients, colors and scents didn't hook you, indulging in comfrey's natural allantoin — renowned for promoting new cell growth and supporting the body's ability to heal itself — should do the trick. Wing also points customers to products by San Francisco-based Bathing Culture (for body wash in glass containers); HiBAR and Sun Leaf, both based in Minnesota, offer shampoo and conditioner bars boasting zero plastic and minimal packaging.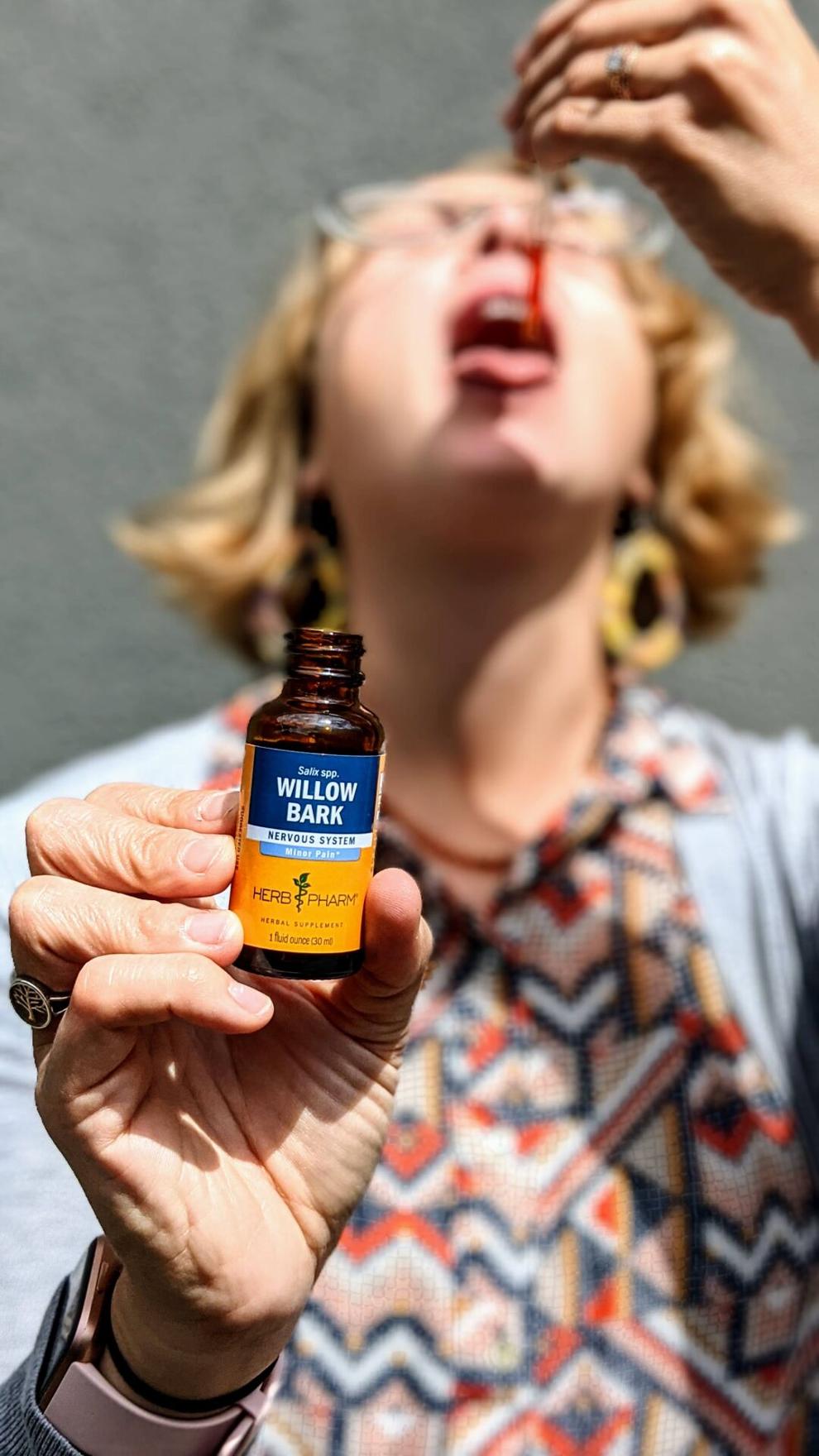 Employing a critical eye in terms of what plants are included in herbal formulas is also key. Wing points to a lesser-known fact: some popular herbs (panax ginseng, for example) are endangered, and — when harvested in the wild — not sustainable. Herb Pharm, one of the major tincture lines Wing stocks, takes their sourcing very seriously. Not every herb extraction used, in the quantities needed, thrives in the Pacific Northwest; the Oregon-based company sources ethically from growers and wildcrafters around the world. Good Fight Herb Co, a queer femme owned and operated herbal apothecary in nearby Hudson, specializes in plant-based remedies. Their tinctures, packaged in glass bottles, start with organically grown herbs from the northeast.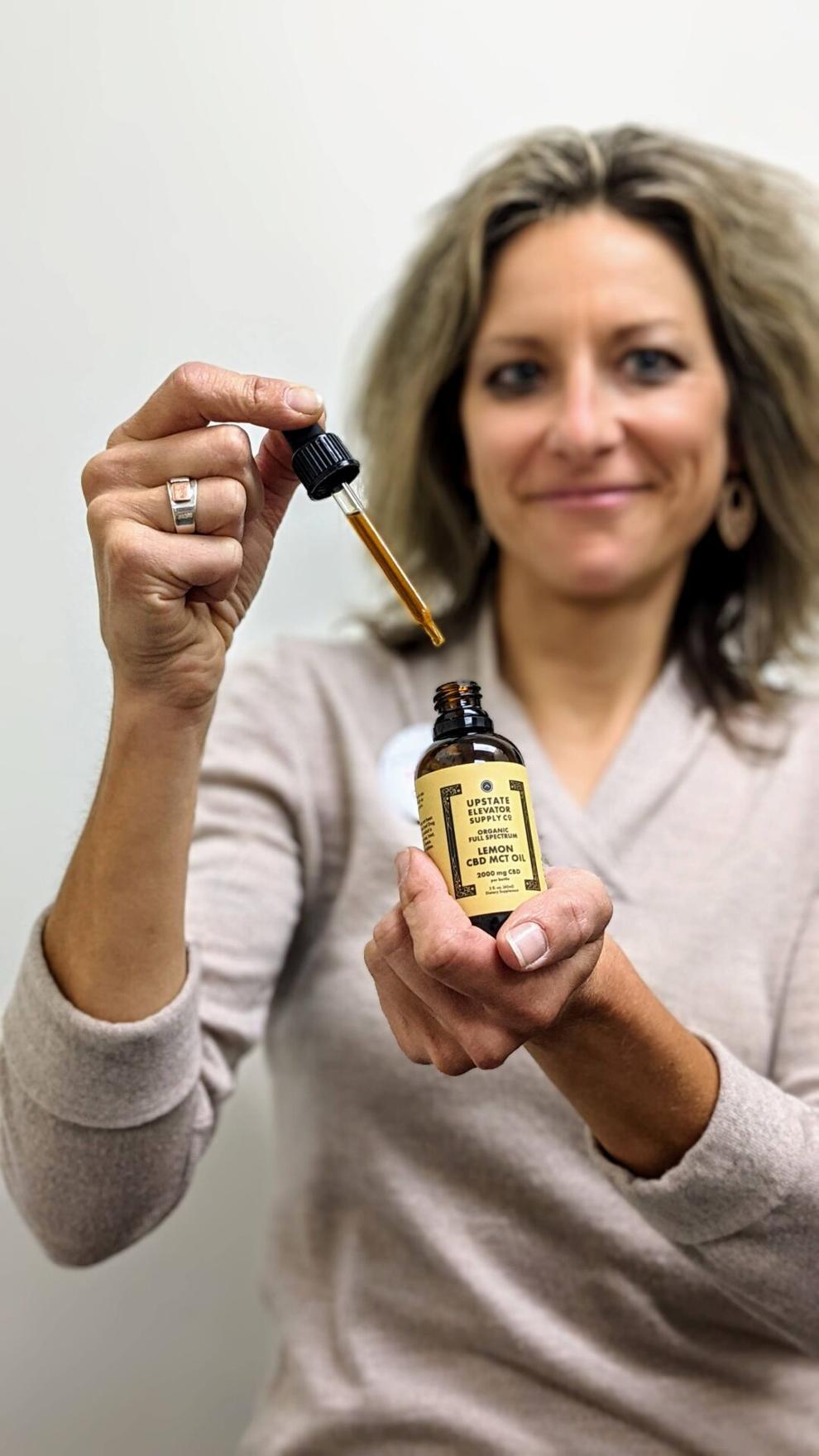 As for trending wellness products? "CBD, one of multiple cannabinoids in the hemp plant, continues to get lots of attention," says Wing. CBD's ability to impact pathways linked to pain, anxiety and sleep disturbances is gaining popularity among those seeking to create homeostasis within the nervous system. She stocks two local brands, Upstate Elevator Supply Co. out of Burlington, Vermont and Treaty CBD. The latter sources their hemp from a 2,400 acre organic-regenerative farm (that maximizes carbon capture and restores the ecosystem) in New York's Hudson Valley.
Self-care, front and center
At Williamstown's Wild Oats Market, Katie Law breaks wellness down to its barest essentials: "Wellness, for me, is taking care of myself," both inside and out, the co-op's wellness buyer explains. Which, while as a whole might sound quite complicated — even scary — there are myriad different ways to care for yourself.
"In my aisle, I try to stock brands that have good ethics or have started out somewhere important to me," she says (be that location or values). Naturally, local brands lead the way followed closely by women- and POC-owned companies. A virtual walk down the wellness aisle at Wild Oats reveals personal-care items that are not only feel-good, but that you can also feel good about purchasing for the impact each makes. Some of her favorites?
Weathertop Farm in Sharon Springs, New York offers an "adamantly GMO free" line of natural wellness products. A wide variety of herbal teas are hand-blended using locally-grown and foraged herbs. A commitment to supporting the local economy extends to partnerships with local beekeepers, maple producers and farmers.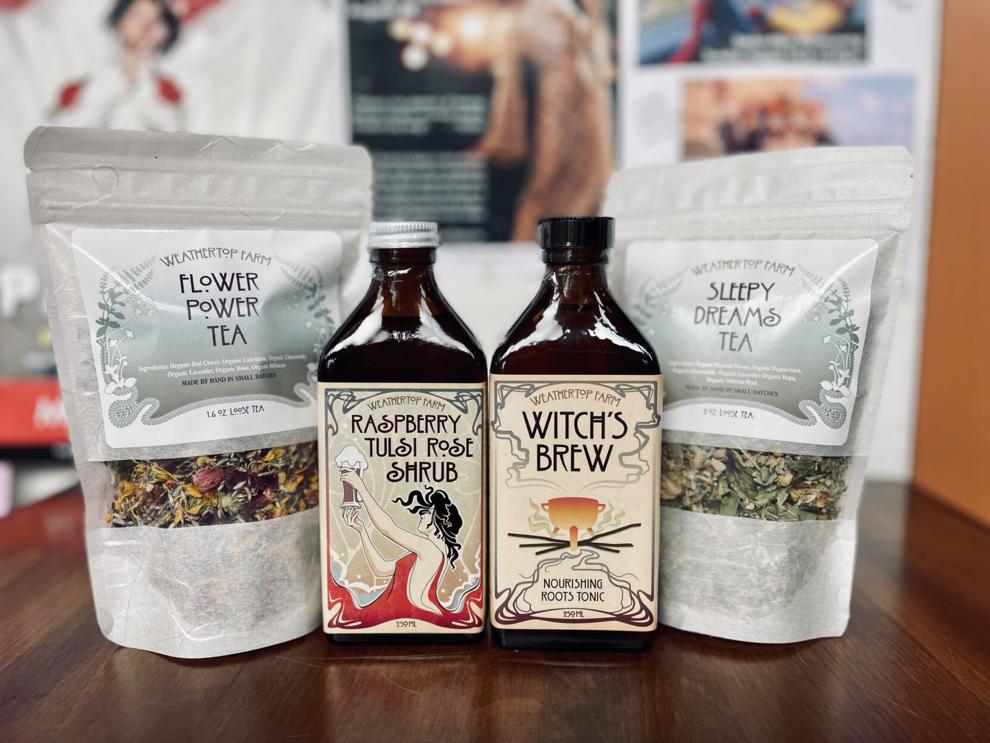 For personal-care products, Law likes Berkshire Botanicals out of Pittsfield, Mass. Their all-natural and organic line includes skincare products, aromatherapy, handmade soaps and lotions. Closer to home, Klo Organic Beauty (a sister duo from Williamstown!) offers complete organic skincare —in just two steps— for all skin types. Plus, their entire product line is organic, vegan and cruelty-free. Law is keen on debunking the myth that taking care of yourself has to be expensive. Instead, she proffers a new perspective: "If it takes away from your stress and makes you happy, that's wellness."
In many ways, Law sees the Pittsfield-based Shire City Herbals as having started the local-product revolution (with various iterations of their signature Fire Cider). One shot of this raw apple cider vinegar-based tonic—plus organic superfoods, antioxidants and probiotics—packs a powerful punch with boundless benefits to boot. Following the medicinal mushroom trend? Look no further than 518 Farms, in Hoosick Falls, New York. Their popular mushroom tinctures, made from the lion's mane and reishi varieties, pack a powerful health benefit (namely stimulating the immune system and delivering an antioxidant effect). "Plus, they are bottled in recycled glass and delivered by the grower himself, which adds to the allure of getting specialty items directly from people in our immediate area," Law adds.
Joint venture
An in-house brand of supplements, bottled in glass, are available at both Wild Oats Market and Berkshire Food Co-op. In partnership with Vitamer Laboratories — a family-owned and operated nutritional company that's been promoting natural health and wellness for 95 years — both food co-ops have been able to use the private-label company to grow business and increase name recognition for their respective stores.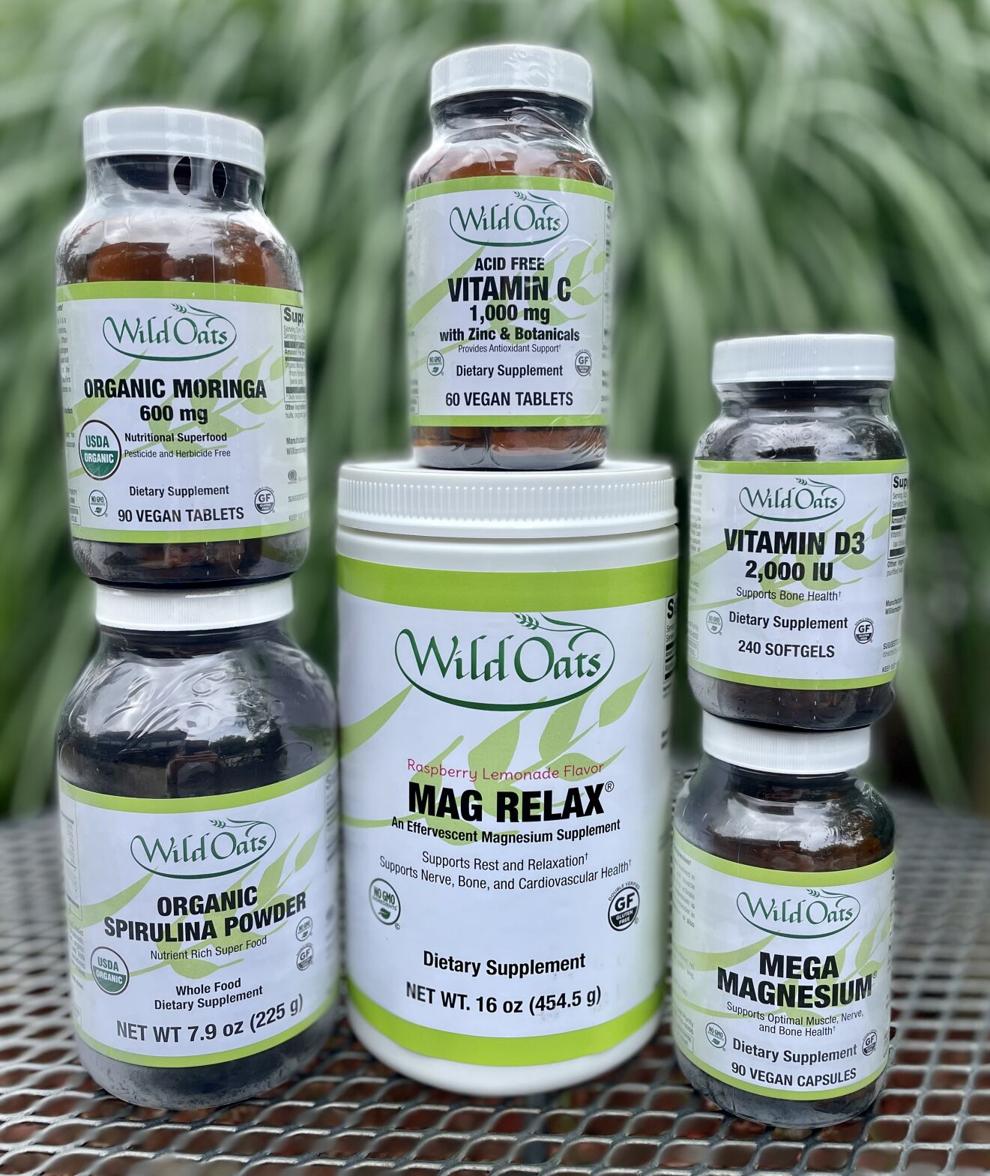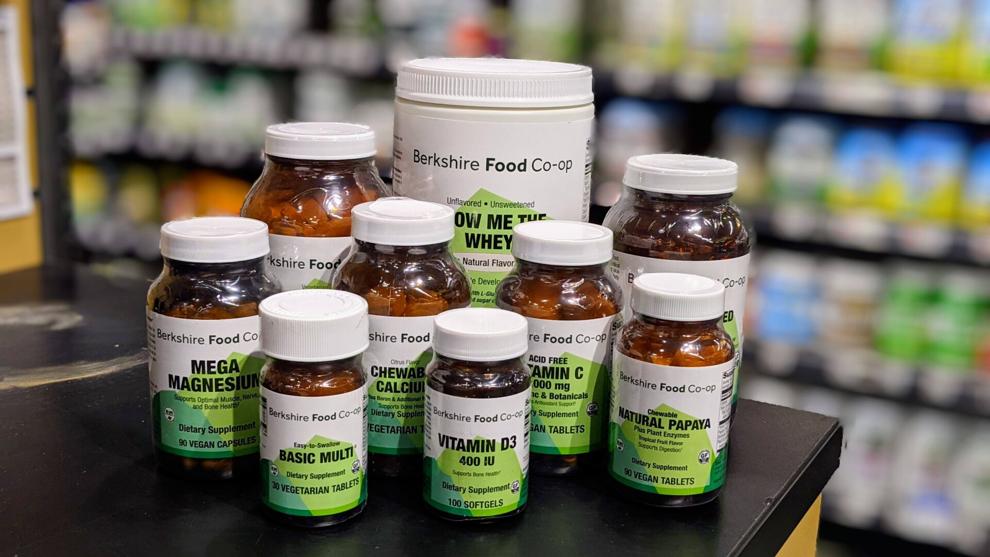 "We list every item that goes into each supplement," says Law, which, when it comes to mass-produced, mass-marketed supplements, is not always the case. Plus, each supplement is tested in-house at every stage of the process (and third-party tested for impurities). "These are all things we care about, especially when the products have our name on them," Wing adds.
Feel-good investment
Another factor to consider when shopping for wellness products at your neighborhood food co-op? "The money spent at Wild Oats [and Berkshire Food Co-op] is going to support someone who lives here, or a couple towns over, which means the money stays in the community as much as possible," Law explains. Educating customers, who notice when a favorite item is priced a few dollars more than at a chain store, is all part of the bigger scope that is wellness. "People work hard to make the products we carry, and they deserve to be compensated," says Law, adding that — more often than not — when a customer seeks something specific, she can get it for them.
So go ahead: try that new lip balm, splurge on the body wash. Investing in your wellness, by shopping at your local food co-op, stands to make self-care a selfless act. "Think of it as purchasing a wellness item helps more than just you," Wing says, recognizing the ripple effects that inevitably come from supporting companies who are doing good in the world. Or, as Law puts it: "You can have the peace of mind that the wellness items you will find [in our stores] are clean, made by companies who are paying their employees a living wage, and connected to good causes." And what's not to love about all that?
Berkshire Food Co-op is located at 34 Bridge St. in Great Barrington, 413-528-9697, and online at berkshire.coop. Wild Oats Market is located at 320 Main St. in Williamstown, 413-458-8060, and online at wildoats.coop.