PITTSFIELD — In the beginning, brothers Chris and Matt Masiero were simply fruit and produce vendors.
Three times each week, in the wee hours of the morning, Matt drove the brothers' truck east to the New England Produce Center in Chelsea where he stocked up on fresh produce to sell at their humble roadside stand on Route 7.
The brothers' premiere partner was their father, Guido, who — three mornings each week — drove from his home in Manchester-by-the-Sea to the Boston Pier. There, Guido selected the freshest, in-season fish he could find and drove it straight to Chelsea where he transferred it to Matt's truck before heading to work as a high school physical education teacher.
Comparing his 66-mile round-trip run with his son's 276-mile journey from the Berkshires and back was akin to pitting apples against oranges: the Masieros' needed a village to bring their dream of a bustling marketplace to fruition, and they valued each and every partnership along the way.
"We had a small fish case in our original store," Chris says, remembering the seasonal market that stood just north of the current Pittsfield store. Food shoppers flocked to Guido's, armed with paper bags (you had to bring your own in those days) for an unparalleled bounty of fresh produce. Within the brief span of two years, growing pains set in. The landlord saw the brothers' success, raised the rent and spurred Chris and Matt to find their own place.
Genesis
"We both knew we wanted a full-service fresh marketplace, something more than a fruit and produce store," says Chris of the brothers' shared vision. The basic concept? To go out and find other vendors who were incredibly passionate about what they did and had a propensity for really high quality food.
The Masieros secured a location — an empty lot where the Pittsfield store now stands — and began a search for tenants to complement their backgrounds in culinary arts and produce retailing. Among their original partners were Day's Catch (seafood), Hillsdale Meat Packing (butcher), and Nejaime's (bakery and prepared foods).
In 1983, just a scant half-mile from their very first digs, Matt and Chris debuted Guido's Fresh Marketplace. There, vendors specializing in meat, fish, flowers and prepared foods joined forces with produce to assemble a comprehensive, old-world style food emporium that hinged on the Italian concept of abbondanza, or abundance.
All in the family
It's been four decades and counting since Matt and Chris Masiero brought their dream of a fresh marketplace to fruition. In 1995, demand for a South County presence led to the opening of their Great Barrington location (which is currently undergoing an extensive expansion and renovation). Today, Guido's Fresh Marketplace has a robust group of tenants that complement one another: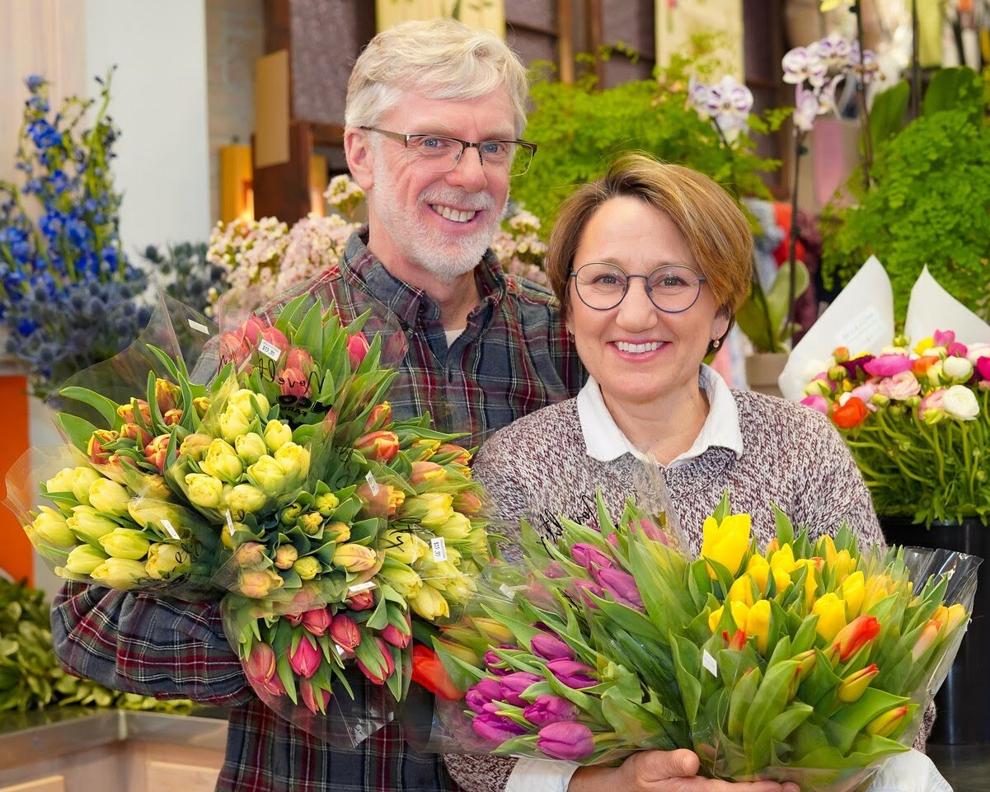 Bella Flora, owned and operated by Annie and Chris Whalen (the Masieros' sister and brother-in-law), has been in business since 1995. Their exquisite floral design and quality plants — including wedding flowers to blooms for the dinner table, and everything in between — are unparalleled. Special occasion gifts and gift baskets, featuring local products and imported treats, are perfect for any occasion. Plus year-round delivery throughout Berkshire County.
Mazzeo's Meat & Seafood (run by second-generation butchers and brothers Rudy, Mike and Mark Mazzeo) has been in business for a half-century. This full-service butcher, whose house-made products run the gamut from a dozen varieties of sausage to stuffed chicken breasts and marinated kebabs for the grill, is a rare find these days. From locally-sourced chicken to sustainable seafood, quality is Mazzeo's top priority.
The Chef's Shop (formerly of Railroad Street in Great Barrington) is owned and operated by Rob Navarino. The store's full inventory — from bamboo skewers and tongs for the grill to Le Creuset and Sodastream — is now featured prominently in both Pittsfield and Great Barrington. It's one-stop shopping for myriad cooking, baking and dining needs.
The Marketplace Specialty Foods (established in 1993 by Dave Renner and Kevin Schmitz) provides prepared foods to go as well as cheese, bread, coffee and deli meats at the Great Barrington location. The owners, now including Douglas Luf, pride themselves on specialty prepared foods — worthy of being found in a restaurant — to be shared at home. They offer hand-crafted food with heart and soul, featuring the finest locally sourced ingredients they can find.
"This is how the whole concept of boutiquing came along," says Chris, using the term loosely to describe what he and Matt set out to do: partner with like-minded, owner-operated businesses to create a unified marketplace beneath a single roof.
Experts in their respective fields
"It's a win-win because everyone is dealing in their individual expertise," Rudy Mazzeo explains of the Masieros' marketplace concept, one that made a logical fit for his family's business. The Mazzeo brothers' Pittsfield butcher shop dates back to 1962; Rudy began working alongside his father and uncle when he was 11, and he's been at it ever since (now with more than four decades of experience under his knife).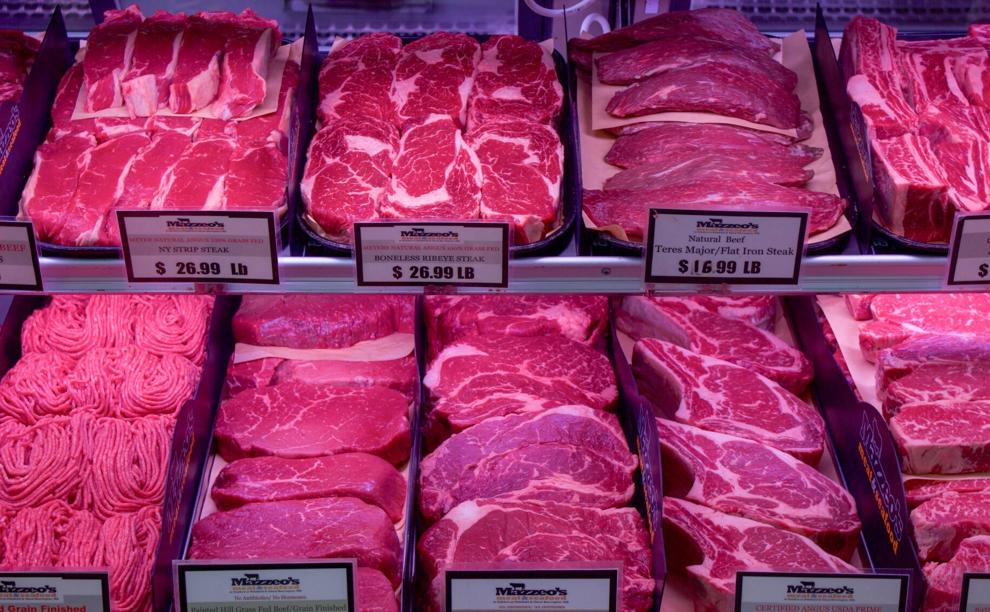 "It's gone through the family," he says, pointing to knowledge and structure as the foundation of their family business which — under the Guido's Fresh Marketplace roof — represents a niche market. "I know fish, and I know meat," Rudy explains, gesturing about the bustling space to the like-minded business owners who are experts in their respective fields.
"It works out great for everybody," he says, adding that his meat counter is the original butcher in the Guido's Fresh Marketplace Great Barrington location, and the second in Pittsfield — where his family's arrival could be called serendipitous.
"Everything went through the roof, and it just wasn't viable," he explains of his father's 3,000 square foot butcher shop that grew into a 10,000 square foot supermarket at the wrong time. Citing inflation and huge loans, Mazzeo's ultimately downsized and brothers Rudy and Mike split off (their younger brother, Mark, joined eight years later). Today, their team of seasoned restaurant professionals, trained butchers and fishmongers — whose expert cooking advice is wrapped up in their customer service — is thriving in concert with the niche markets that surround them.
Abundance
Suffice it to say, Guido's Fresh Marketplace is the result of myriad talented vendors and food-savvy shoppers converging under one roof. It's the fine-tuned vision of two hard-working brothers (whose very first first business loan came from Guido himself, who funded the investment of a $2,000 truck to make the trip to Chelsea) and continues to evolve thanks to community support across Berkshire County.
"I remember customers from the original location, I remember when [their kids] were born, and then they worked for me when they got older," Chris says. "And now their kids are working for me! That's how long we've been in business!" Stop in today and experience for yourself the abundance that awaits at Guido's Fresh Marketplace — all of which make summer truly sing.
Visit guidosfreshmarketplace.com or stop by one of two convenient locations: 1020 South St. in Pittsfield, 413-442-9912 or 760 South Main St. in Great Barrington, 413-528-9255.