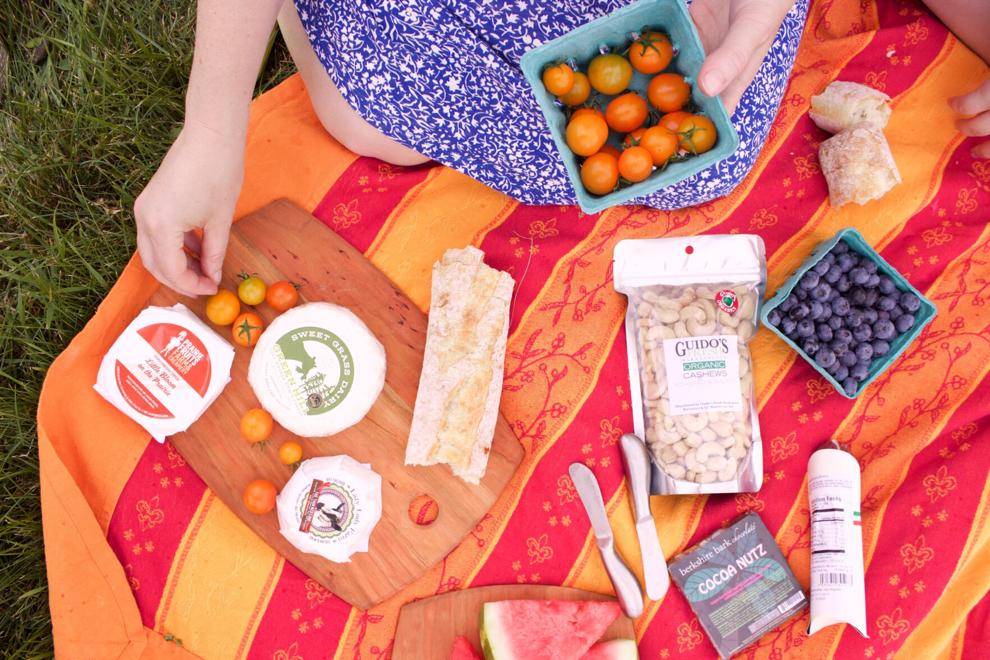 PITTSFIELD — For residents of the Berkshires and beyond, this year's summer solstice felt particularly profound.
Following a lengthy period of pandemic-induced darkness, light-filled days and abbreviated nights are here. Finally! What better season to venture outdoors, tarry a bit longer than usual, and soak in the beauty that abounds — all while enjoying a picnic.
It's time to lean into summer al fresco and experience for yourself the Masiero Brothers' (and Guido's co-owners') favorite tagline: "Everything tastes better outside. Everything."
The iconic, bucolic Berkshires make the perfect canvas on which to paint your ideal summer picnic — a word, from the French pique-nique, that showed up in the mid-18th century to describe a social event where each guest contributes part of the meal.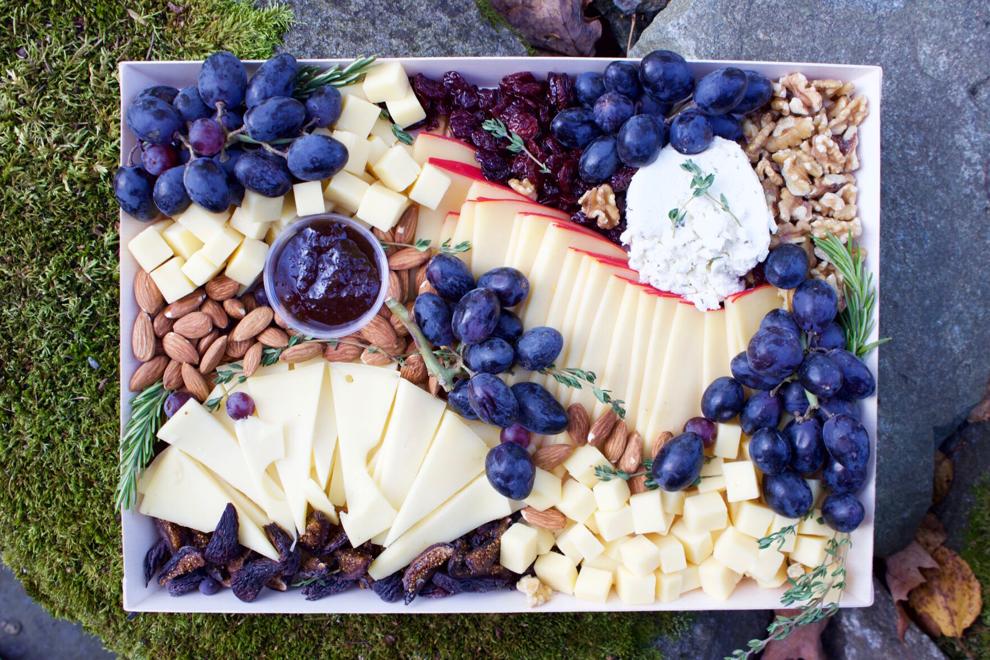 No matter the era ...
The Impressionists painted picnics strewn on lush lawns in dappled sunlight; Fraulein Maria teaches her charges "Do-Re-Mi" while enjoying an Alpine picnic in "The Sound of Music"; even Ratty, from "The Wind in the Willows," packs, "a fat, wicker luncheon-basket" for his afternoon excursion with Mole.
As to the allure? The very beauty of the picnic lies in its versatility.
Regardless of when, where, or what you eat, picnics offer an inclusive (and impromptu!) way to enjoy each others' company — while feasting on delicious food — in a way that feels safe for everyone.
And to the best part? The picnic is the venue — one equally adept at transforming a midweek meal from mundane to magical or elevating an ordinary occasion to extraordinary. There are no rules, and picnic variations run the gamut from a simple sandwich and soda eaten trailside to pate and caviar by candlelight.
Seaside, mountain summers
For Anna Masiero, memories of specific summer picnics are hazy and hover somewhere between an elusive bench-with-a-view in Richmond (her hometown) and Manchester-by-the-Sea (where dad Chris and uncle Matt grew up). One thing remains exceedingly clear: Food and family were front and center.
"Growing up, July meant fresh figs spread with Monterey chevre finished with a drizzle of honey," Masiero recalls wistfully of a favorite family delicacy.
The Great Barrington Front End team member and part of Guido's second generation paints a vivid picture: the picnic blanket (which had to be really big because of her dislike of grass) was laden with cubed watermelon salad, dotted with Kalamata olives, bits of feta cheese and finished with fresh mint.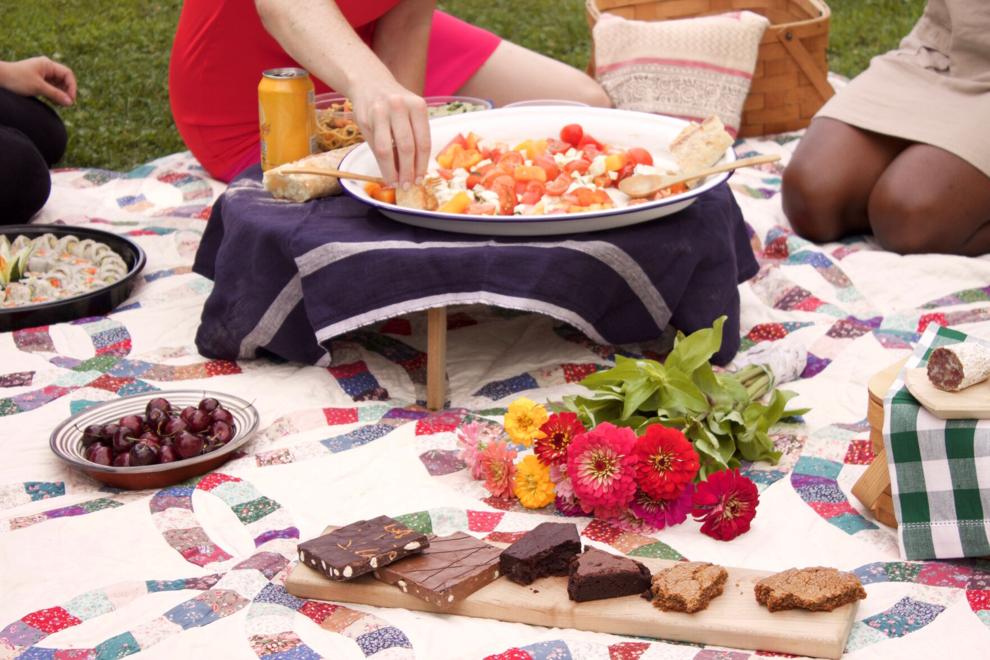 Grandma Renie: A light touch with anginetti
She could count on there being cherries (plus a small dish for discarding pits) and a creamy, oozing blue cheese (her dad's favorite). Summertime family reunions, on Boston's North Shore, call to mind her grandma Renie's famous anginetti — traditional Italian cookies dipped in sugar glaze, and topped with sprinkles — literally light as an angel (as their name suggests). Plus chicken wings.
"My grandmother would never let a single piece of chicken remain uneaten," Masiero remembers, adding that Renie would relish the bones until they were dry — evidence of her having grown up during the Great Depression.
These days, Masierio is short on free time. But when the opportunity arises?
"My favorite place for a picnic is Richmond Beach. I love to make dinner, bring it there and turn it into a beautiful picnic," she shares.
Guido's employees give inside scoop
on tastiest eats and where they love to enjoy them
Need more picnic inspiration? Look no further than the super staffers at Guido's who weigh in here on all things picnic related — from must-have menu items for noshing to favorite, off-the-beaten-path spots for enjoying them.
Neil Landwehr, from the Pittsfield Natural Foods team, is all about keeping things cool and transportable. His dream picnic (in multiple courses!) gets going with some Guido's Kitchen guacamole paired with Siete Grain Free Tortilla Chips for dipping.
Next, this individual with inside intel packs the Guido's Kitchen Caesar salad with mixed greens plus the Guido's Kitchen turkey, bacon and smoked gouda sandwich on a baguette, both of which are "wonderfully sized and ample enough for sharing."
Landwehr rounds things out with a mixed fruit cup to cleanse the palate before moving to dessert: the Guido's Kitchen Italian ricotta cookies — and, word on the street is, "you can't just eat one!"
The green hills of Berkshire County
Pittsfield Front End Manager Jaime Weyers' perfect picnic unfolds "on a breezy summer day, with a view of the picturesque Berkshire Hills and their lush greenery."
Weyers wistfully imagines herself (and her closest girlfriends) sipping a crisp rose or sparkling wine plucked from Mazzeo's extensive offerings. As for snacking?
"Fresh watermelon, strawberries and cherries from our produce section are must-have items for any summer picnic." In her estimation, no gathering is complete without a cheese and charcuterie board from Guido's La Grotta, accompanied by the fresh Caprese salad made fresh daily from the Guido's deli.
Emilly Tozzo, Great Barrington natural foods buyer, has her sights set on the hilly vistas surrounding Berkshire Hills Country Club in Pittsfield as the ideal venue for a Hawaiian-themed summer celebration.
In addition to colorful clothes and refreshing drinks, Tozzo is all about aesthetics. Her basket is brimming with "healthy, satisfying food" like cheese, crackers, and bread; picnic tricks include dressing the table with freshly-cut fruit in fun shapes. "Plus barbecue! With options for vegans, of course!"
Cheese and charcuterie a must
Alicia Aldam can point you in two directions: First, Guido's pizza, which the human resources manager dubs, "super easy and always yummy!"
Her second suggestion? A leisurely stroll through the Pittsfield cheese department to gather a variety of great cheese, cured meat and Firehouse crackers.
"Then off to Balderdash Cellars in Richmond!" where Aldam pairs her snacks with grapes (both of the fresh and fermented variety).
Another second-gen staffer sheds some light
Benjamin Baptiste, brand manager and part of Guido's second generation, takes full advantage of Guido's "abbondanza" (the Italian concept of abundance on which his family's business was built).
As to his picnic dream come true?
"I'd head to my favorite secret Williams River spot with California apricots, Clausthaler Dry Hopped non-alcoholic beer, fresh cut watermelon, a few heirloom tomatoes, Guido's own mozzarella, arugula, olive oil and balsamic." Plus a Guido's baguette. Mangia!
Dreaming of your perfect picnic? Head to Guido's Fresh Marketplace for one-stop picnic shopping (plus a food-savvy team keen on catering to their customers' imaginations). What are you waiting for? Summer's officially here, nature is calling, and the great outdoors are open 24/7— no tickets, reservations, or advance registration required.
So grab a blanket, and head for the hills (or the lawn at Tanglewood, your favorite lakeside-lounging spot, even the backyard!) and picnic like it's 2021. 'Cause it is, and everything tastes better outside.
Visit guidosfreshmarketplace.com or stop by one of two convenient locations: 1020 South St. in Pittsfield, 413-442-9912 or 760 South Main St. in Great Barrington, 413-528-9255.