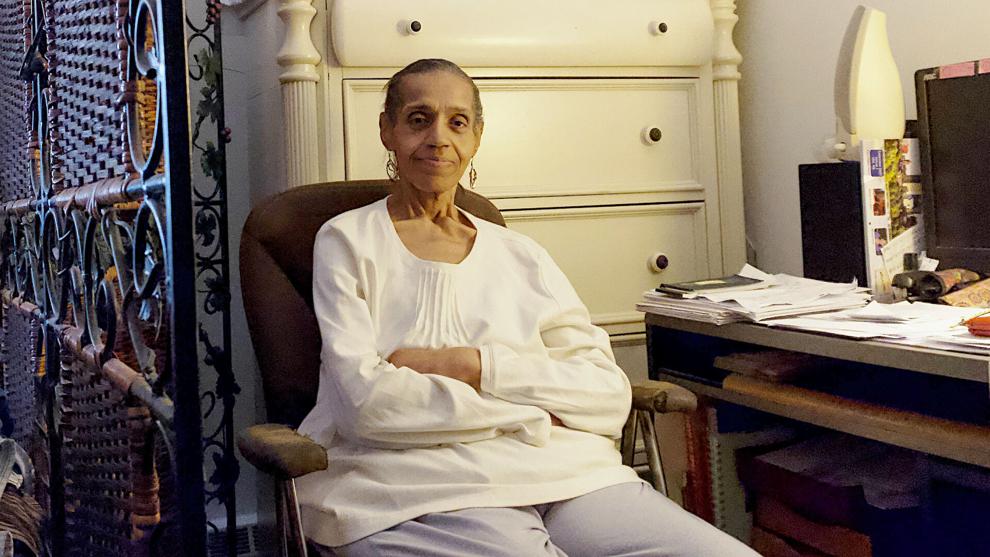 PITTSFIELD — It was a New Year's morning, like most others that came before.
On this one in particular, however, something shifted for Saundra Mackay.
It was Jan. 1, 2018.
"I woke up and said, 'Why don't I try to lose some weight?' I knew I didn't have anything to lose because I wasn't doing it for anybody else but myself," says Mackay. "And it started to work, and fueled me to do what I knew I could one day do."
Mackay says it wasn't a resolution; it wasn't because she was down on herself or depressed; and it wasn't because she was in ill health. It was possible because it felt like the right thing to do, she says.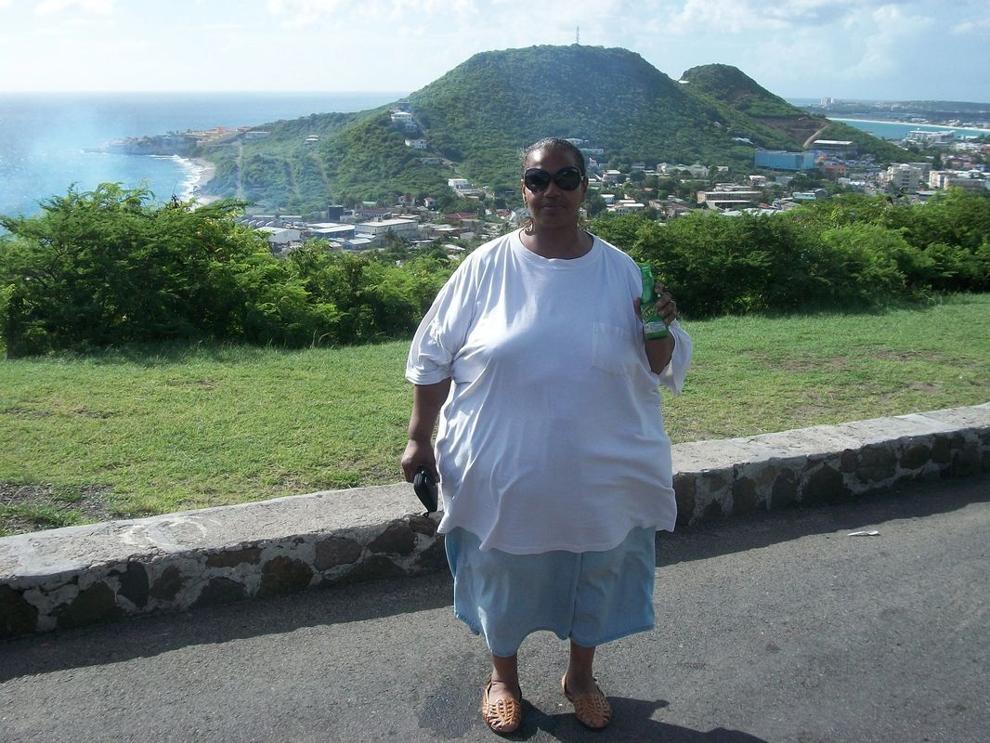 A shared journey
Today, Mackay is sharing her journey with others as an emotional weight-loss coach. She meets remotely with clients, offering a free 15-minute consultation for people who are looking for a partner along their own weight-loss journey, because the path to emotional wellness isn't always easy — but is necessary — to achieve.
What Mackay is offering you is this: a shoulder to lean on, though your good days and bad, and someone who can help you walk the difficult walk to emotional wellness and weight loss, because she's been there.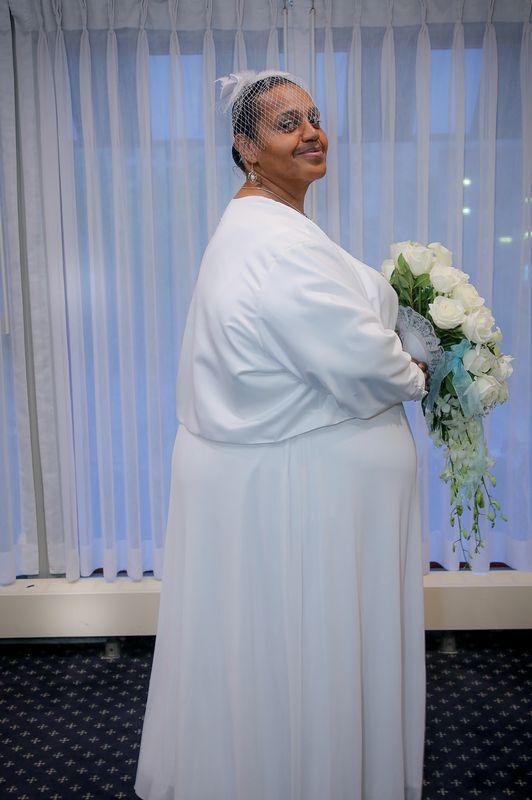 Already equipped with a bachelor's degree in psychology and a master's in education and social justice from Cambridge College, Mackay also is on her way to becoming a licensed mental health counselor, through another master's level program at the same school.
Inexpensive exercise equipment
What Mackay offers isn't a workout program, although she is happy to share the simple and inexpensive routines that she uses to this day.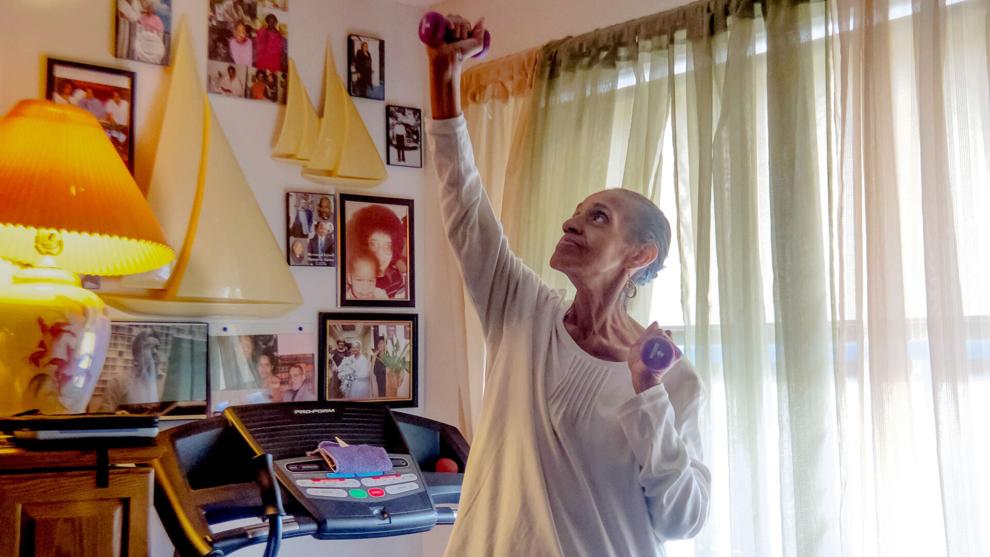 Her exercise equipment was inexpensive — a 10-pound kettlebell, and pairs of 2-, 5- and 10-pound dumbbells — all costing her no more than $50, and she got some weight pulleys that attach to her doorways.
And for ankle weights, she got creative. "I used soup cans inside tube socks that I tied around my ankles," says Mackay. She used those same cans as early dumbbells, too. It all works effectively, she says.
Mackay's most expensive equipment was the purchase of a used treadmill for $300 and an ab chair. Being a creature of habit, Mackay continues to use essentially the same exercise routine that she began in 2018: a mix of treadmill and creative light weights.
A fan of dancing (her true calling she surely missed, she says) and a self-proclaimed night owl, Mackay also danced the late evenings away, listening to Pandora or CDs that her husband, a DJ, made for her.
"When I'm enjoying bouncing around to what I like, I'd look at the clock, and two hours would've gone by," she recalls. During the pandemic, Mackay has added belly dancing to her mix.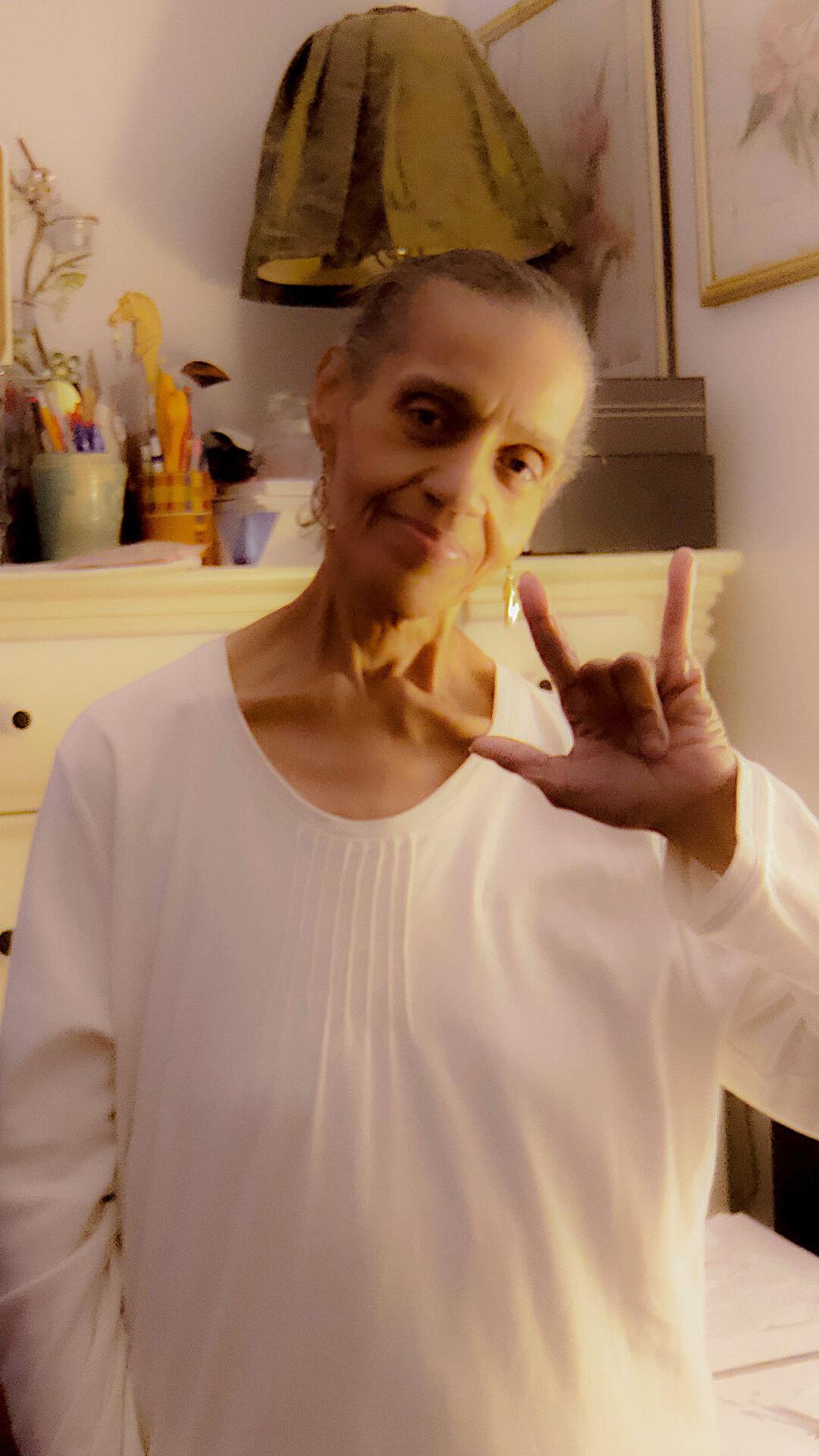 Empowerment time
Mackay started out hating the treadmill at first, but she began to relish the sense of empowerment she felt during and after her workouts.
"I started out by making more excuses than the CIA, then at some point, I thought, 'I didn't buy it not to use it,'" she recalls. "I tried to do a little bit every day. I didn't enjoy it, but I liked how I felt after. I started to feel like I accomplished something. That feeling started mounting as the weight started melting."
In her workout area are pictures of her late friends and family who loved and supported her along her life's journey.
"They motivate me. I also have a big 10 by 13 of me in my wedding dress, at 360 pounds, to remind me happiness isn't measured in size. That woman was a warrior, she is the reason I was able to become this woman I am today. She fought the injustices. I never took (expletive) from people. I didn't walk with my head down. That woman is, was and will always be a fierce warrior. She kept me going," says Mackay.
"Weight loss is my top priority. It's an emotional program even after you've reached your goal. For me, it's not an exercise plan. I don't want to tell someone how to lose weight. I want to be there when you decide 'it's your time,' and to emotionally hold your hand along the way," attests Mackay. "I could not have done this myself without someone holding my hand and talking me through the many layers of pain and joyous discoveries."
Mackay refers to an herbalist friend from North Carolina, a 520-pound woman who undertook the journey with her. Mackay and her friend compared their feelings of failure and their accomplishments, but the real work had to be done inside their own heads and hearts: emotionally, spiritually, while working through painful feelings.
"A lot of programs don't deal with your emotions, and why you got to be the wonderful voluptuous size that makes you the amazing person you are today, but we will at your pace," says Mackay. Beginning a wellness coaching relationship with Mackay begins with making sure that clients are loving themselves "where they are in this moment," not encumbered by their past failures.
Begin with loving self
"You are who you are today, and you need to decide to love yourself today," Mackay firmly believes. "What I learned along my journey, and all that I had to go through, was the realization that weight loss is like anything else: Initially, you have to do the really hard work before you can meet your amazing self along that journey. But what a journey. One you will start to look forward to unfolding before your changing body."
Mackay says her personal route to self-discovery "opened a door, and let me see that there's a need out there, one I lived first hand."
Now about nine months into her business venture as an emotional coach, Mackay has been helping others who are on a similar journey with their weight loss.
'I walk the walk'
"I walk the walk. I know. I had to walk through some painful moments, because I didn't get to 420 pounds because my life was easy. I want people to know that I've been where they are. Although I've walked on my own unique path, there may be a lot of the same obstacles. But they're as strong as I am, they just don't know it. They deserve to have what they desire," Mackay affirms.
Sadly, one of the ugliest parts of being large is fat shaming. Mackay says "it is the last form of acceptable prejudice and used in every form of media entertainment."
"Where is the humor in that?" she wonders. "We live in a society where, if you're different at all, especially size different, your road to happiness, if you even think you deserve to be on it, is paved with so much pain," says Mackay. "People don't have the right to punish you for your choices in life. It's wrong, and I want people to know that and change their thinking."
Always a large woman
Mackay recalls her past self as always having been large, she says. "I started gaining weight at around 12, so I'd never known myself in any other body size. But I built a nice life being super-sized. I raised my daughter. I traveled. I got married. I did whatever but not without unnecessary prejudice and obstacles," she acknowledges. "But it was a continuous climb until I reached 420 pounds."
Looking back, Mackay believes it was verbal abuse during her formative years that set her on the path to becoming a woman of size, but she doesn't cast blame. Moreover, Mackay sees her obstacles and pain essential to her success as an emotional coach.
She's here to support you
Whatever route her clients choose toward their weight-loss goals, Mackay will support them as long as it's healthy, holistic and in their best interests.
A formerly single foster mother to some of the system's most damaged children, Mackay knows firsthand how to support and empower people of all ages, and she proudly touts her grown daughter as an example of that.
Mackay is eager to help you, too, says the 62-year-old resident of Boston.
"Let's go. Let's do your thing. You've got to find your space on Earth and be happy in it. It is yours because you were born worthy of it, and you deserve it now. Where you go from here, I would love to go with you," says Mackay. "I'm not going to tell you how to do it. It's not about me. I've just been there, and I would like to be on your journey with you."
To reach Mackay and set up your introductory remote meeting, visit emotionalwellness.life. After the introductory meeting, sessions can be scheduled individually or in blocks; Mackay expects to open a physical practice when the pandemic is over.
"All my life has led up to this question: 'How do I want to help people?' I now know I want to help people to find their happiness," says Mackay.