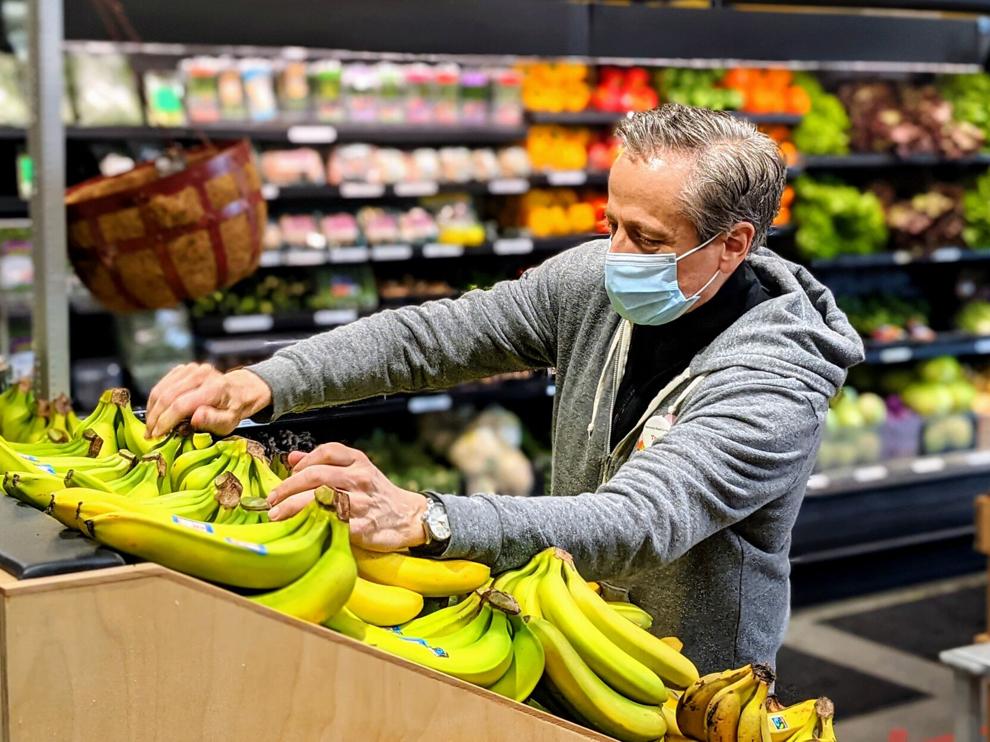 When you're on an airplane and the flight attendants are instructing you about disasters, they tell you to put on your own oxygen mask before helping those next to you. The reason being: You can't help anyone if you can't breathe.
That message is also at the heart of self care, a daily health practice that has gained some attention during the coronavirus pandemic, which has proved to be a constant stressor in our lives. The premise of self care, whether you're a nurse, paramedic, cashier or parent, is that you must take time for, and with, yourself to check in and address the needs of your mind and body.
Deemed essential by the government
In March 2020, employees at Berkshire Food Co-op and Wild Oats suddenly found themselves designated as workers providing an essential service but feeling no more informed, indispensable or invulnerable than anyone else.
Patricia Hume, a produce associate at Wild Oats in Williamstown, was thrust into a high foot-traffic environment at the business at 320 Main St., and her interaction with the public was constant and demanding.
As always with her job, it was easy to stay busy, which kept thoughts of the pandemic at bay.
"But, once the pandemic started picking up speed, the reality of the situation began to set in," says Hume. She recalls thinking, "We were now in danger. We have been put in a position where we are completely vulnerable, against something we can't see."
A long and changing list of mandated sanitation and precautions rolled out, and work began to feel uncharacteristically tense and uncomfortable, she says.
"I had a hard time breathing at first with a mask on, which led to debilitating migraines. I felt in a constant state of panic at some points. I realized we had all taken a lot for granted before this pandemic," Hume says.
Sarah Strauss is a cashier at Wild Oats and also works with the curbside pickup team. She says there have been few periods in her life that compare to the outbreak, filling her with "such a sense of helpless dread and determination in equal turns."
The "essential" part of her job struck Strauss as both heartening and an unexpected burden.
"Personally, I've never seen any job as 'non-essential.' I've always felt that every job was necessary in order for society to function properly and chug on. However having that necessity thrown into such sharp relief has been intensely jarring," says Strauss. "I cannot reiterate enough how strange it's been, very weighty."
For her, there was a constant tension hanging in the air during the pandemic, says Strauss.
"And now with the vaccine on its way, it feels like that tension is both ebbing and growing, at least for me. Needless to say, it's been emotionally and physically exhausting, and I'll be glad when the worst of it is over.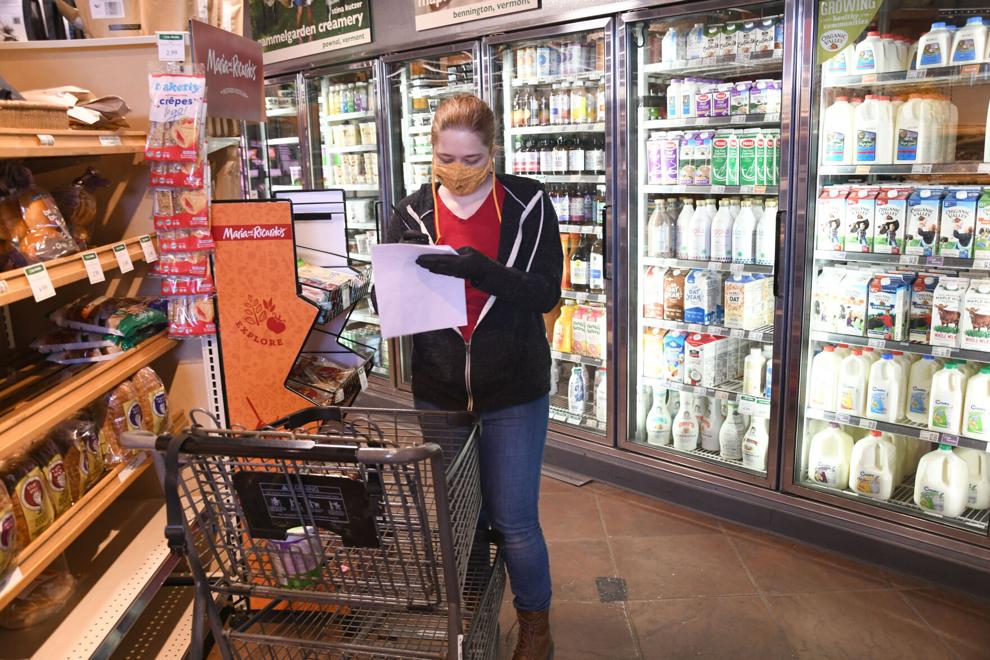 A time of terrible uncertainty
It was a time of terrible uncertainty, says Berkshire Food Co-op general manager Troy Bond. He says the staff was just getting accustomed to its new space at 34 Bridge St., with the volume of customers and stock needs, when the pandemic hit.
As the virus began to spread in the U.S., Bond and his team had to make sure that staff and owners were safe, despite conflicting guidance from officials. It was a steady amount of stress for all involved.
A mother of two, Jessy Turner works part-time at the Great Barrington co-op, overseeing membership and philanthropy for the nonprofit company. She looks back to the early lockdown and quarantine, and remembers incredible levels of stress.
"Some people were so thrilled that we were wearing masks, and some felt we weren't doing enough," says Turner.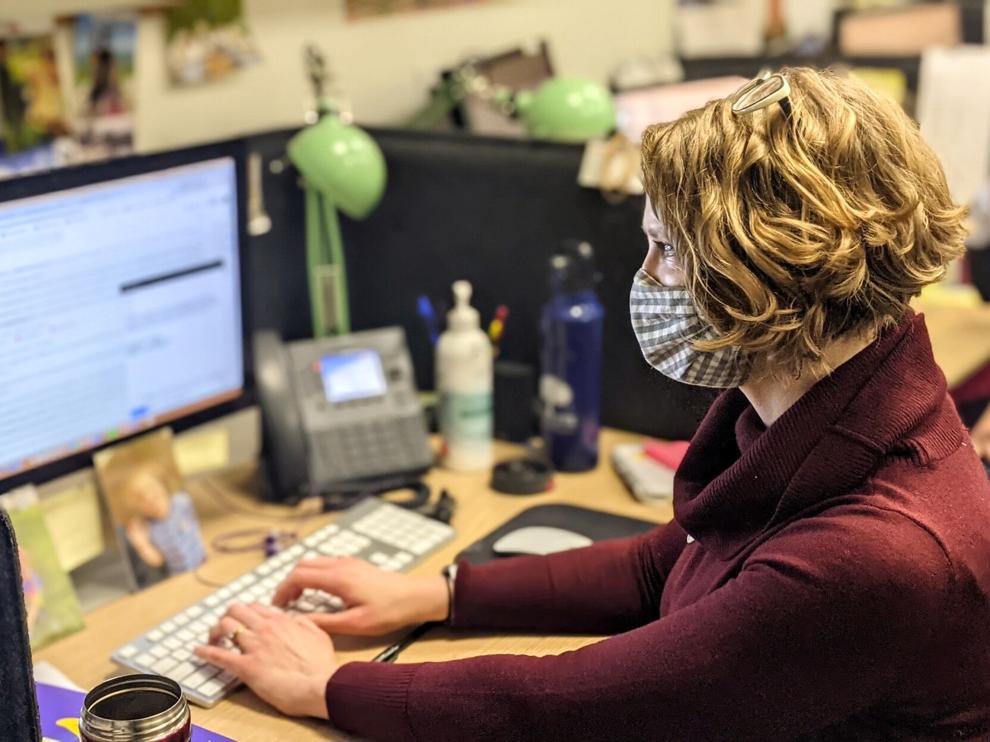 Rants about bag-from-home rights and a mask protest
In several cases, she says some store visitors weren't happy with a statewide ban on shopping bags from home.
"There were a lot of people who would get livid and go on rants about how their rights are being taken away," says Turner, who helped guide her co-workers through some of these tough customer entanglements. "At the end of my day, I felt like I had been in an emotional battle. That for me was the hard part. Forget even being worried about being sick and putting myself and my family at risk."
Bond says an anti-mask protest even took place inside the store.
At first, Bond says, he "just wanted to cocoon."
"It was a slow, gradual burn, as the severity of it started to grow," says Bond. "I really felt quietly overwhelmed during that time. I think I was in good company."
These essential workers were indeed in good company in feeling the emotional pinch point of the pandemic, as research shows COVID-19 has boosted American anxiety to epic levels, according to Dr. Jennifer Michaels, medical director of The Brien Center, a nonprofit agency in the Berkshires that's dedicated to boosting the well-being of all Berkshirites.
The good news is that there are healthy ways to manage the ongoing stress of the pandemic through self care, but if that's not enough, there is help for those who need it.
"You're not alone. This is a really common problem," says Michaels.
The Brien Center has seen an increase in people seeking its mental health and addiction services — from individual and family therapy and counseling, calls to its crisis hotline, group therapy, acute care for behavioral health issues, and acute care for the treatment of substance use disorder.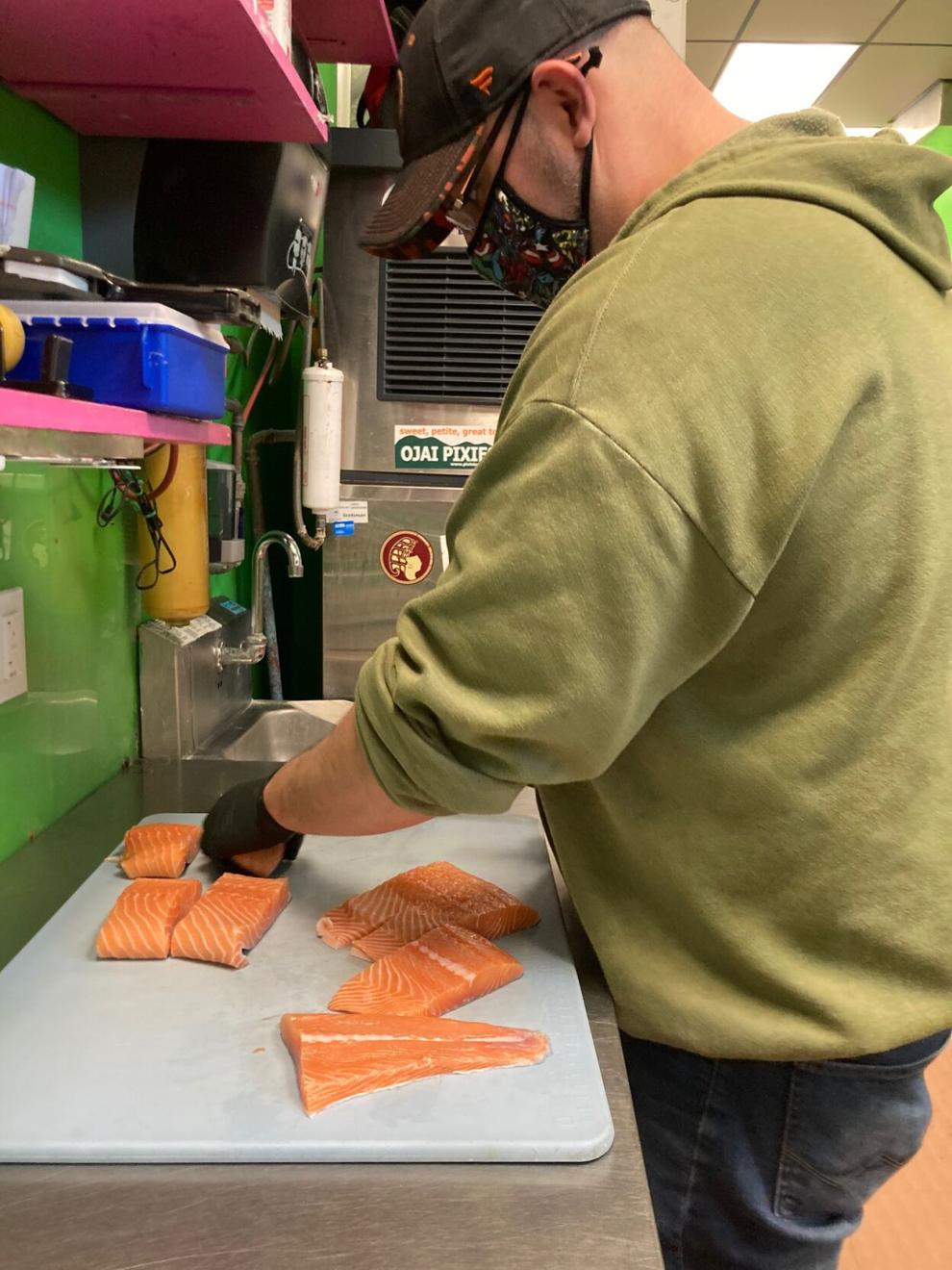 Giving when, where it's needed most
Because of the increased need for care to help deal with these ailments, both Berkshire Food Co-op and Wild Oats each committed donations to the nonprofit Brien Center for the months of December and January, respectively.
The co-ops, which are mission-driven to provide whole and healthy foods to the Berkshires, are also committed to the well being of the entire community, and that means helping out the Brien Center, which constantly wrestles with a stretched budget.
Brien Center President and CEO Christine Macbeth says that, if not designated for a specific program or service, donations go toward immediate and/or unexpected operating expenses that are program/service related; a prime example is the tech infrastructure needed at Brien to support its new telehealth program, a sudden $250,000 expenditure with no funding source to back it up.
Saving and improving lives is the mission for Brien, and it helps people in crises regardless of their ability to pay, which is why the agency spent what it did to continue being the lifeline for Berkshirites with heavy emotional burdens, who struggle with substance use or their mental health.
Don't beat yourself up for feeling down
For those who are feeling battered by their own negative feelings, Michaels says to take heart, as negativity is a necessary evolutionary tool that we have developed for survival. For some, with long-term stress, the negativity can morph into something far worse.
"Our brains as humans are really wired to focus on the negative, to survive a precarious moment. You focus on it and then move on," says Michaels. "The problem is, this precarious moment, the pandemic, is almost a year long now. It sustains severe stress, and we have to work hard really hard to focus on the positive and the good we have in our lives, and get back to what we can do."
Macbeth, the Brien leader, says she believes "everyone is doing the absolute best that they can right now, and that's good enough. People are much more resilient than they give themselves credit for being. Hope feels elusive, yet our lives will get back on track. Do what you can to stay physically and mentally healthy, so you are ready to meet better days ahead."
Put oxygen mask on self first
There are many paths to self care, a practice endorsed by The Brien Center and Michaels, for caregivers or anyone saddled with responsibility over themselves or others, whether they're your children, a friend, family or someone under your care.
"Make sure you're OK, and then do something, if you can, to help other people. It doesn't have to be a lot. Help a child with homework, helping in a field where it's needed, something that's meaningful that makes you feel good about helping other people," says Michaels. "If you help someone else, you get that byproduct of that feeling of helping others."
The doctor warns not to help others to excess, such that you're causing yourself physical or emotional harm.
Michaels recommends having a gratitude list to mitigate all the negativity going on in the world right now.
"That's been shown to help with mental health. Once or twice a day, reflect on what is working on your life and what you're grateful for in life. That's really hard for a lot of people right now," says Michaels.
Grateful for his role in helping Berkshirites
As Bond, the general manager at Berkshire Food Co-op, learned more about the coronavirus and realized that his work helped keep the county in one piece, he felt grateful to be performing a service that people truly appreciated and needed.
In addition to making him feel better about the circumstance, "that helped people feel welcome when they were here. It helped the atmosphere of the store," he says.
The same held true at Wild Oats, observed store baker Jackie Pearson. She's had to juggle a full-time job while doing remote learning with her two young children. She doesn't miss the uncertainty that hovered over us all during the outset of the pandemic, but does have newfound appreciation for the role of grocery store workers in our society.
"It definitely put into perspective what jobs keep a community going. As stressful as it can be trying to make sure we are following all the guidelines, I'm happy to be able to still provide products to the community that might put a smile on their face during tough times," she says.
Feeling blessed to work
In the big picture, Turner says having the Great Barrington co-op to fall back on during the pandemic was stabilizing.
"This place is a unicorn. It's a special place of like-minded people. Right there, that's a lot of self care. Just coming to work everyday, when a lot of people were out of work," says Turner. "Having a routine was really lovely."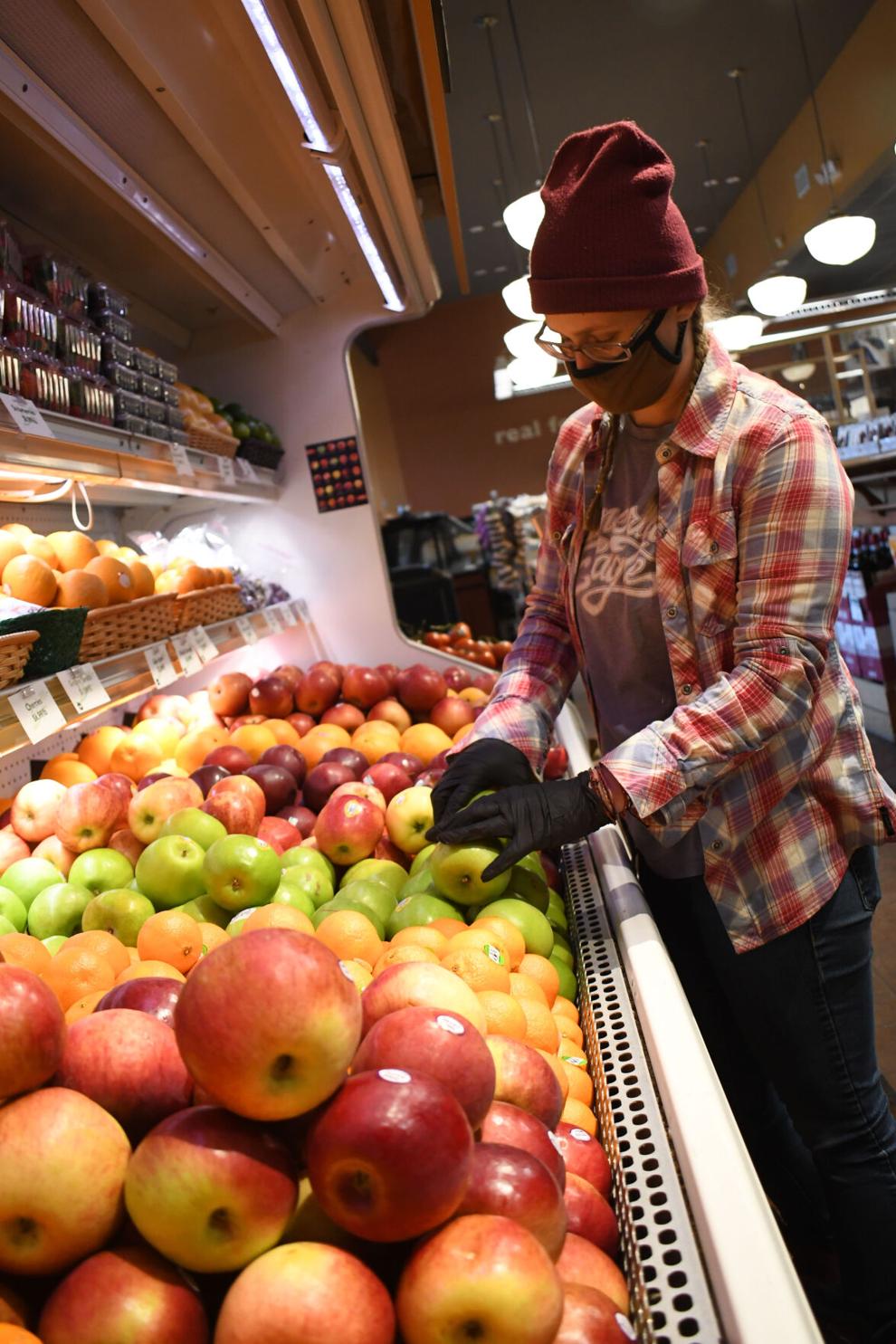 For Hume, the produce associate at Wild Oats, being designated an essential worker helped her tap into a mindset of gratitude and appreciation.
"I feel blessed to have had a job in the first place. I was able to continue as usual, or close to it. I work with a really amazing team. We are constantly communicating and being aware of everyone who's here to get the job done," says Hume. "The world doesn't stop moving, so we've grown and adapted as a team but as individuals, as well."
Hume, and others interviewed by The Eagle for this article, all engage in actions designed to counter stress, anxiety and depression. For Hume, it's a personal list of self care checkboxes that are ever-changing and evolving based on her needs and wants.
"I've adapted certain breathing exercises while wearing my mask eight to nine hours a day. Lots of water and vitamins. I take the usual multivitamins, plus vitamins for brain function," says Hume. "I recently got a mountain bike. Winter might be hard, but I try to get out any day it's warm enough."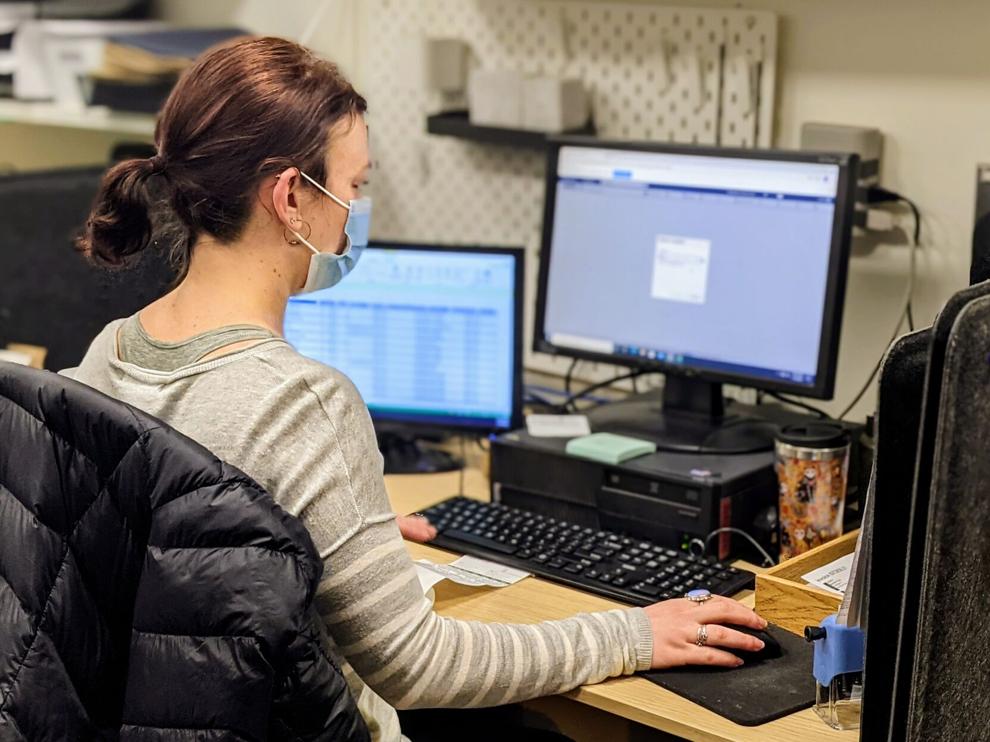 Exercise, mindfulness, connecting with others
Dr. Michaels notes that, to parry the unrelenting, ambiguous stress and mourning of the pandemic, we need to engage in activities like exercising, mindfulness or connecting with others in some way, because these help lower stress. If stress goes unaddressed, it can spur physical illnesses, as well as anxiety and depression, when people might turn to drugs or alcohol, or both, or some other risky behavior.
Lucia Ciccarello is the scan coordinator at Berkshire Food Co-op, and also a personal trainer. She says self care feeds her professionally and personally.
To help motivate the troops at work, she and Turner began a Wellness Challenge, which encourages daily activities every day at 10 a.m. and 2 p.m. Some days, it's a workout activity like squats while standing in place; another day might have a mindfulness exercise, says Ciccarello.
For a health buff like Ciccarello, who does a lot of sitting while doing data entry, the daily boost of the Wellness Challenge is often literally a breath of fresh air for her day, her body, her mind. It's an opportunity for "checking in" with herself.
What does 'checking in' mean?
"People are go, go, go. We have a million things going on. I need to stop for a moment and see where I am emotionally. Maybe I need to cry for a minute, which is totally fine. Maybe I need to eat something. It's seeing how you're feeling, listening to your body and listening to your mind."
With the pandemic, life is constantly changing, and our physical and emotional needs are changing, too, says Ciccarello.
"Things are so crazed. A lot of people are struggling right now. Checking in is a way to ask yourself, 'Did I move today?' 'Have I gotten up and gone for a walk?' 'Have I eaten something healthy or had water in the past hour?' It's a way to tap what we might be needing at that moment."
Maintain social contact (and distance)
Dr. Michaels of The Brien Center advises all people to do their best to maintain social contact, whatever that looks like for them, whether it's a small pod of friends gathering safely or through a Zoom get-together, or emails or texts.
"Even when you don't touch them, just having a human connection with another person gives you comfort," says the doctor, who says it's worth adding to your life.
The doctor recommends even hugging a pet, as contact with another mammal releases oxytocin in us — the "love hormone" — to help us feel connected and loved.
"If you don't have a pet, find someone who does. We can't hug everyone, but we can probably hug or pet an animal pretty safely," says Michaels.
Ciccarello also makes sure to check in with others when she's feeling isolated, and checks in on them when she thinks they might need a boost.
Mindfulness activity
Michaels says the prescription of some time to be quiet and mindful is a key element of self care, and that it doesn't have to be a heavy lift.
"A mindfulness activity or meditation, that can be as little as 5 minutes a day, twice a day, or it could be a 50-minute or hour-long meditation," says Michaels. She suggests simple breathing exercises, or a moving meditation, like yoga. Both have been studied and shown to improve sleep, mood, decrease anxiety and improve attention, the doctor says.
"It's a free activity, and you can do it anytime, almost anyplace," says Michaels. "And since we're doing it two times a day, it's a healthy check and balance."
There are many phone apps that will teach techniques for free, she notes.
Eating well
Macbeth, a social worker by training, says healthy eating is a big factor in feeling physically and emotionally well.
"Good eating habits are really important now, too, because if people are taking care of themselves physically, with eating well, sleeping well, then they're going to feel better physically, and their mental health is going to feel better, too," says Macbeth.
Michaels says The Brien Center tries to help people look at all aspects of their lives and make positive change, including food and diet.
"We talk about having a rainbow of foods in your diet. We know, in general, that people who eat whole food, eat less complex foods, food that are on the periphery of the grocery store, like fruits and vegetables, and whole foods, versus processed foods, tend to be healthier," says Michaels. "We also know certain foods are addictive. I think of the white foods, foods that are very starchy, foods that don't have a lot of whole food ingredients, that are processed."
Pearson, the Wild Oats baker, focuses on trying "to eat a lot of green vegetables and fresh fruits." She says Wild Oats always has a wide selection, and that she regularly gets the Detox Salad from the store's deli.
Pearson's co-worker Hume says her superfoods are bananas and lemons.
"Bananas are awesome for energy. So are lemons, but they also add an instant burst of energetic aromatherapy that picks me up if need be," says Hume.
Turner, at Berkshire Food Co-op, has turned her taste buds to a lot of fresh greens (falling in love with dandelion greens, in fact) and salads, and she's started juicing. She, too, credits her team for having a "beautiful produce department, with amazing kale and beets.
Strauss, the Wild Oats cashier, says a once-a-day break from all the healthy are essential, too.
"The name of the game is indulgence. Once a day, I try to do or buy something small for myself. It doesn't matter if it's taking the time to make yourself a fresh pot of coffee or trying a new dessert. So long as whatever it is makes you happy," says Strauss. "With everything going on right now, it seems silly to deny yourself the little things in life."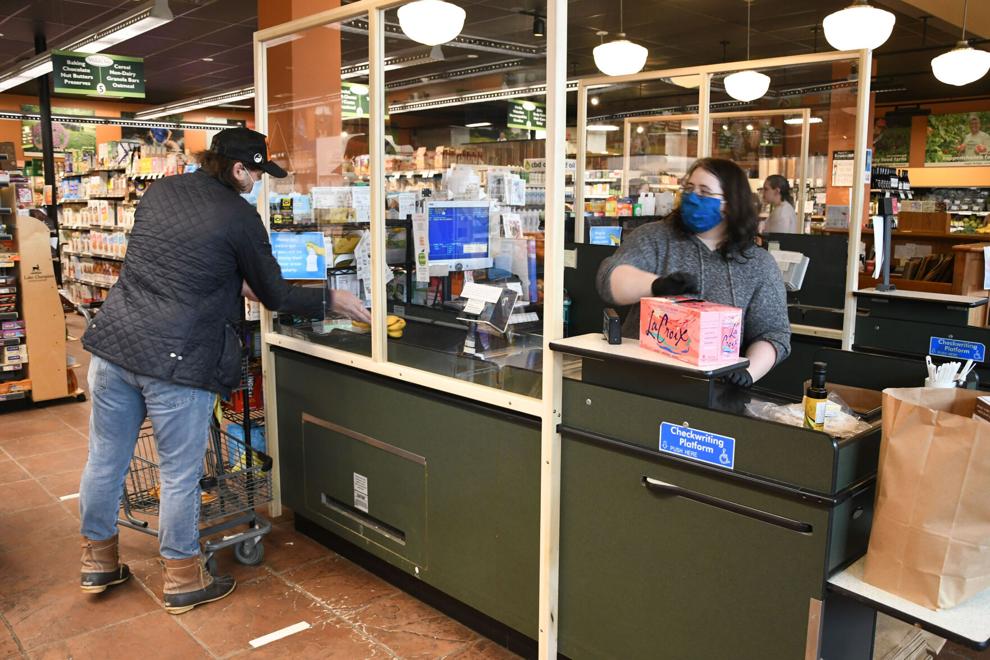 Working it out with exercise
Exercise is another element of self care and healthier living, and it's recommended by experts, even included as a factor in the heart-and-brain-healthy Mediterranean diet.
Ciccarello mitigates her sedentary job by working out six or seven days a week. Her weapon of choice? The gym and hitting the weights, and even the dreaded treadmill, which she forces herself to do at the end of every workout. She goes at off hours to avoid the crowds, and adds in some yoga on the weekends for mind clearing and to stay limber.
"I always joke that I work out so I can eat. I want to look healthy, but more importantly I just want to feel healthy. After I workout, I just feel really good. It's really like a mental health thing. Without it, I think I'd really be losing my mind," says Ciccarello.
Her boss, Troy Bond, is the same way. He relied on exercising at the gym before the pandemic, but his gym closed and he found himself at a loss at first.
"When this first started, I was really at the end of my rope. Closing the gym was really the worst thing you could do for me," says Bond. "But, I invested in an exercise bike, in the basement, as well as a chin-up bar, and started working out at home."
He added in some running in the summer and is exercising five days days a week. A former yoga instructor, Bond has returned to the practice, and is doing meditation steadily now.
"I slow down and focus on my breathing. That's probably the best thing a person can do in a stressful situation," he says.
Take it slowly at first
Dr. Michaels says if you're new to exercise, "Do it in moderation, so it doesn't hurt you. Get together with people but do it safely."
Around the cusp of the new year, many times people feel like they have to transform themselves; she notes.
"They might say, 'It's January first, and I'm not going to eat any more candy,' or 'I'm not going to have any more fast food.' I encourage people to make one small change. One small change can be a catalyst for another small change, and then another one, rather than all-or-nothing thinking, which we know from our own experiences is often set up for failure," says Michaels.
Instead, tell yourself: 'When I go to that fast food place, instead of having that 1,000-calorie shake, I'm going to order water instead.' Maybe that becomes the catalyst for the next change that's positive."
Ease back on the TV news, and build a structure
The pandemic is affecting us all: men, women and children, says Michaels. Even those of us who haven't been touched by the disease are still affected by its reach into our daily lives, routines, our work, and even our sleep and dreams.
"We're seeing an increase in depression, anxiety, suicidal thoughts. People with pre-existing conditions are particularly vulnerable during this period," says Michaels.
To help people who are struggling, the doctor suggests the lifestyle change of reducing the amount of TV news in their diets, especially before bed.
"A lot of people are obsessed with the news, and want to know what's going on. By all means, check in with the news, but don't have it on all day. People are losing time and days, focusing on the political landscape and COVID information," says Michaels. "I encourage people to check in the beginning of the day, and then check in again later in the day, and not check in before bed. The light from your phone or computer screen can actually impair your sleep schedule and also can lead to distressing thoughts about what's going on, which then impairs sleep."
Michaels has also been talking to Brien clients about creating a routine that gives them a sense of meaning.
"Whatever makes them feel like themselves, they need to populate their day with those activities," she says. She encourages waking and sleeping on a regular schedule, as well as creating and sticking to a list of favorite activities.
Leaning on drugs and alcohol for relief?
Michaels notes that the unrelenting pressure of the pandemic, working remotely and joblessness are causing people to struggle with substances.
"Without that framework of a day, that structure, some people have lapsed into active substance use. Some people are having extreme issues. If they are, this is the time to get help," says Michaels. "Send out an SOS to wherever they've had help before."
The doctor says, "Life is still happening. This is not a time out or a time off. It's important to find meaning in this challenging time. If you engage in excessive substance use, you lose this time and harm yourself. It's a really bad investment in your well-being, long-term."
She says there are more people landing in the hospital these days from excessive substance use.
"Substances are wonderful in that they give you a brief escape from upsetting events. But then it's almost like quicksand: You pay the price when it wears off, and over time," says Michaels.
Have a non-addictive CBD gummy and chill
Turner, the mom and philanthropy coordinator at Berkshire Food Co-op, says cannabis is not for her, although she admits to imbibing the occasional "quarantini."
As a health conscious person, during the pandemic Turner decided to try CBD, the non-psychoactive sister of cannabis, and has found that it has helped her relax and decompress in a way that doesn't interfere with her other full-time job as a mother.
"CBD, it helps me relax. I drink a CBD seltzer on the drive home and transition back to mom life," says Turner, adding that her wellness department staff is very knowledgeable about the product. "If everyone ate a CBD gummy, we'd all be a lot chiller right now."