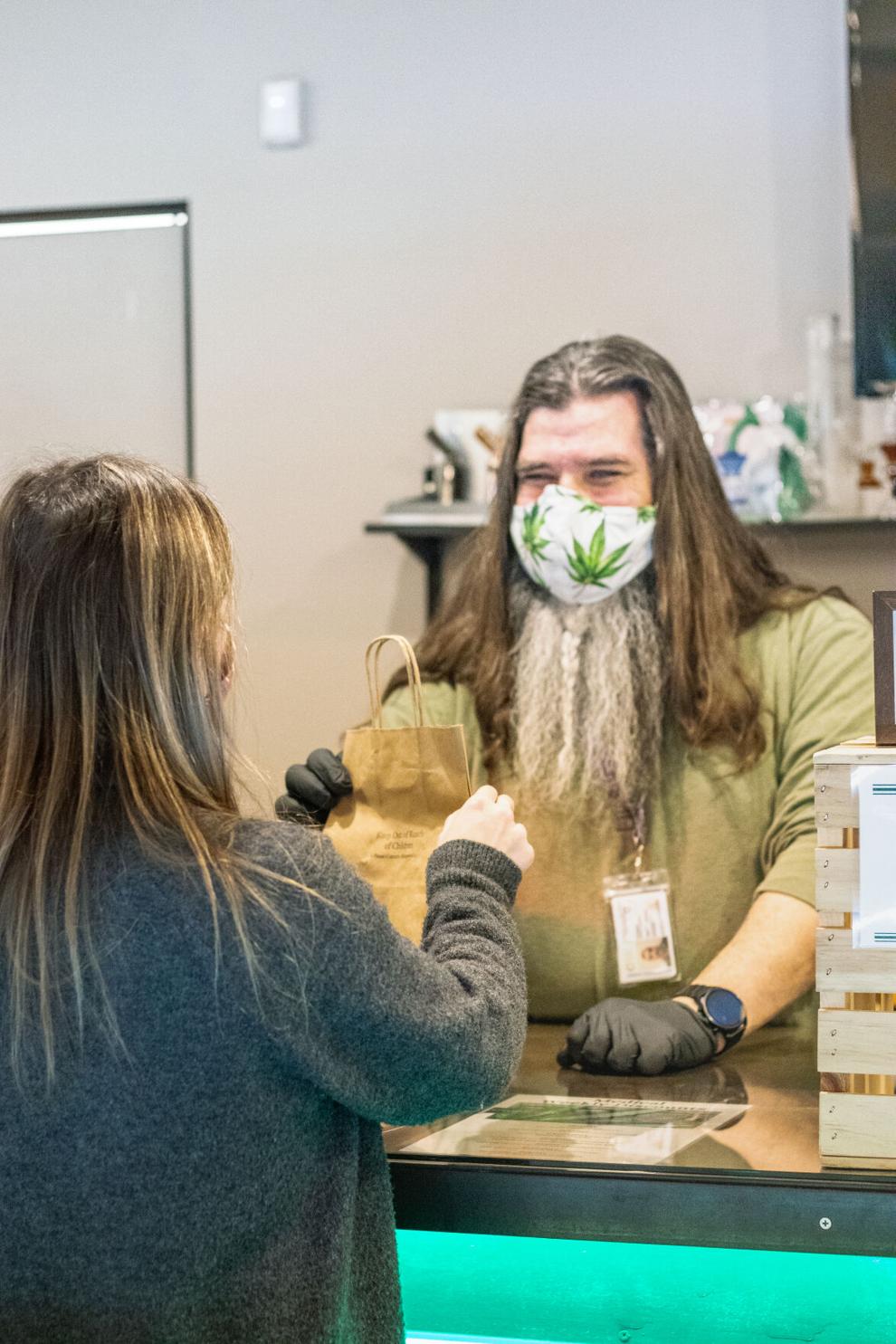 Berkshire Roots grows a lot of things.
Obviously, there's the cannabis plants at its Dalton Avenue site.
Berkshire Roots also has been growing its footprint, with a new retail operation in East Boston and an expanded campus in Pittsfield.
And, for more than a year now, the "seed-to-sale" business has been adding professional growth opportunities for underserved communities in the Berkshires.
Through a one-year Cannabis Industry Certificate program, built by Berkshire Roots and Berkshire Community College, students take classes that center around commerce and botany, wrapping up with an internship at Berkshire Roots. There, students learn about all aspects of the business, hands on, from cultivation through retail.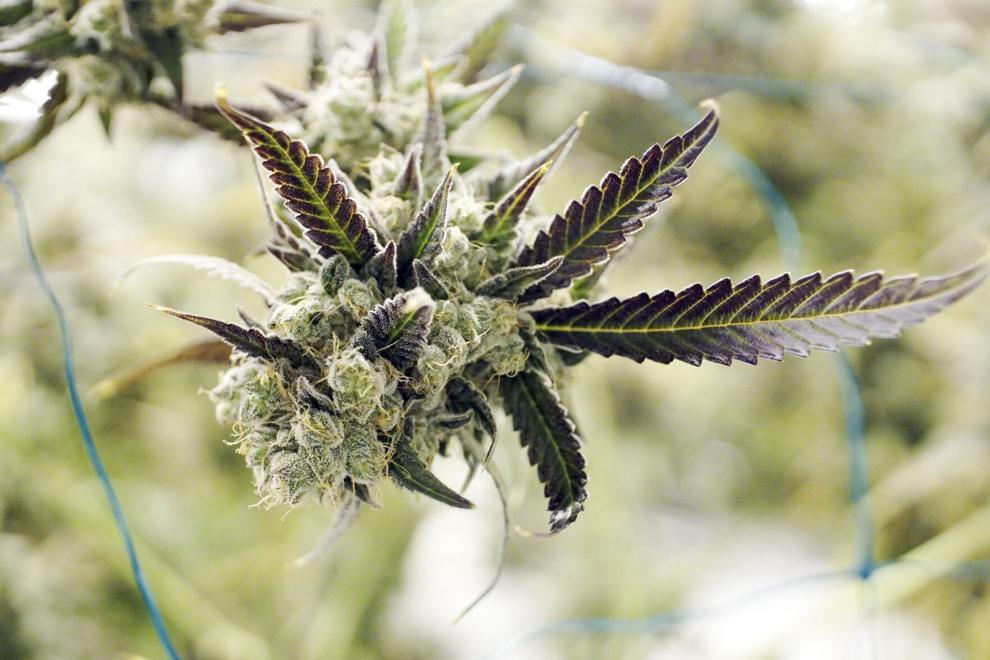 Several hired after completing certificate
Moreover, many of these students receive job offers to work at the dispensary, when their certificate program is over and if they're successful applicants. Of the 19 students who completed the program, seven landed jobs after the program's inaugural run, which ended just before fall 2020. Four of the hired certificate holders are from Pittsfield; the other three are from other towns in Berkshire County. (Pittsfield is considered an area of disportionate impact, based on Census data.)
BCC and Berkshire Roots are in the midst of teaching a second cohort, with 17 students enrolled now.
Maya Richards is the senior manager of training and community outreach at Berkshire Roots; she constructed the program collaboratively with Berkshire Roots' senior production director Matt Culkin and Frank Schickor, BCC's dean of STEM and Allied Health, as well as the college's director of academic and career advising, George Ambriz.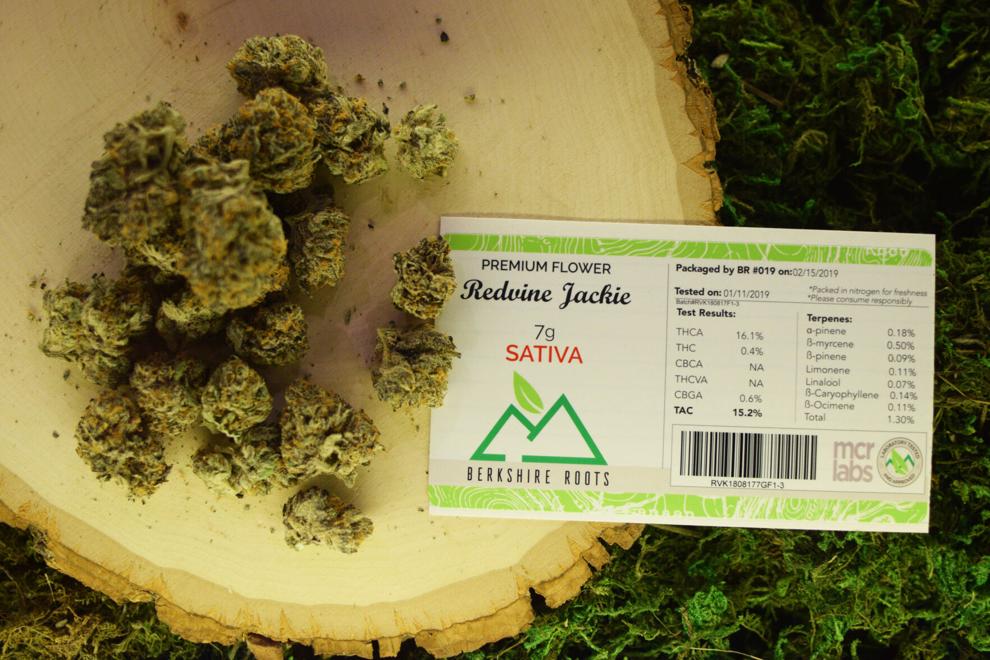 Using existing resources, with a twist
"Our goal was to create a curriculum that provided a baseline knowledge that was relevant to the cannabis industry, using existing resources at BCC, but adapted with assignments and labs specific to cannabis," says Richards. "It's a great opportunity for workforce development in an explosive industry."
She notes that successful certificate candidates get on track to a full-time career, with benefits, and a chance at upward mobility and financial stability.
The certificates are built upon transferable credits, in case students want to continue with their botany or business studies.
"It really opens up a lot of doors for the students," says Richards.
'Disproportionate enforcement'
Opening opportunities forms the bedrock of the effort. In creating rules that govern the cannabis industry in Massachusetts, the Cannabis Control Commission has spurred business ownership and employment opportunities in towns and cities where people were targeted by the criminal justice system because of their race.
"The commission looked at the state of Massachusetts, and determined there was disproportionate enforcement of cannabis laws, and there were people in Pittsfield who were negatively impacted by the war on drugs," says Richards. "We did intentionally choose to partner with BCC for that reason."
She says the college and the cannabis company share missions, namely to provide opportunities and reduce barriers for affected communities.
In the fall
Classes in the first semester include an Introduction to Business, in which students learn the basics of planning and running their own enterprise, with tie-ins to the cannabis industry. There were guest lectures from industry experts, including Cannabis Control Commission Chairman Steve Hoffman, who delivered a lecture and held a Q&A session with students.
"It's really rare to have the leader of the commission right in the room with you," adds Richards.
Students also take a communication class, as well as a biopsychology class. In the latter, they learn about the interactions between the brain and different cannabis-derived chemicals.
"That helped the students get a foundation on how substances work. Cannabis is a controlled substance, so the class emphasizes the importance of knowing what those interactions might be before you're offering guidance to customers or patients," notes Richards.
In the spring
In the spring semester, enrollees take more cannabis-specific courses, such as a cannabis science course, created specifically for the program, in which they learn about all things cannabis.
Students also learn about Massachusetts regulations, and gain a deeper understanding of the properties of cannabis, how it grows and how it interacts with the body, and the history of cannabis and its co-evolution with humans.
The certificate program also resurrected a botany class that hadn't been held at BCC since 1987. It gives students some insight into what it takes to grow and maintain growing environments for different kinds of plants; they then apply that knowledge to the maintenance and cultivation of cannabis plants.
Summertime internship
Come summertime, students begin the final phase of the program, an internship at Berkshire Roots.
"It adds to that spirit of a holistic introduction to the cannabis industry," says Richards. It's a three-credit program, with each credit attached to 15 hours of working alongside different professionals at Berkshire Roots in their areas of expertise.
Over six weeks, students do rotations in different departments, from cultivation, trimming, manufacturing and packaging, as well as in the extraction lab, kitchen and in the retail store. There are even some opportunities to perform administrative tasks for the company.
Program filled right up
Heavy recruitment wasn't needed for the program, as it filled quickly after a series of info sessions.
"We were able to talk to the students, and tell them about our goals and objectives, and help people understand if they would be a good fit for the program," says Richards.
Virtual info sessions were held via Zoom in the run up to class registration time. These sessions will return again in the summer, before the third cohort comes aboard.
Richards says the company and BCC are constantly assessing what worked and what didn't with the program and making improvements accordingly.
'We didn't want to limit them'
Graduates aren't obligated to work at Berkshire Roots; they can take their new-found skills and knowledge elsewhere, if they want.
"We didn't want to limit them. There was no commitment to applying for a position at Berkshire Roots," says Richards. Students looking for a reference can receive letters from the company, too, in case they are looking for more schooling or employment elsewhere.
But, students do learn what's expected of them, should they land a job with the company.
"Throughout the practicum, we were giving feedback to the students regularly after every shift, so they could understand what would be required of them at Berkshire Roots," says Richards. "We were able to take on quite a few students from that first cohort."
For the Berkshires, for the business and the college, "it was a win, win, win all around."
For more information or to register for an information session, contact Ambriz at gambriz@berkshirecc.edu; Schickor at fschicko@berkshirecc.edu; or Berkshire Roots directly at careers@berkshireroots.com. Students must be 21 years old to register.