LEE — Are your retirement plans and stock and bond purchases being taken care of by a machine? Automatic withdrawals from your paycheck or an online transaction? Is your financial adviser like the Wizard of Oz, not scheduling much facetime with you?
Not so with October Mountain Financial Advisors, which handles a wide range of portfolios for people from the Berkshires and beyond, says Gary M. Schiff, the managing director for the firm.
"You're not entrusting your assets to an anonymous entity hidden behind a curtain, where you never get to talk to anybody or develop a relationship with someone who understands your situation," says Schiff. "We're paid to be a fiduciary and to act in the best interests of our clients. Among the ways you can deliver that is to develop a level of trust and familiarity and access to actual people."
It's about people and relationships
Schiff says relationships and client access to October Mountain's decision makers are at the core of the business, before money matters.
That's in part because its founders had all worked for large, publicly-traded wealth management companies, which had become less and less personal.
"One of the frustrations of that environment was that with the mindset of a numbers-driven culture — where you're pressed by shareholders and Wall Street expectations, and board members, who are looking at 'what did you do for me this month or quarter?' — the customer gets lost," says Schiff. "Part of the DNA of this place was to turn that upside down."
Since launching the firm about five years ago, October Mountain made sure that all staff know every client personally, not just the managing director.
"It's the investment team. It's our trust administrator. It's our financial planner. It's our office coordinator. There's multiple people who you get to know, who you can call upon either as a group or one at a time," says Schiff of the firm's offices at 103 West Park St. "We've worked very hard to be sure that there's always somebody here available to address a client's needs."
Community roots in Western Massachusetts
If October Mountain's client-centered ethos sounds familiar, it's because the firm is the offspring of two Western Massachusetts financial institutions. It was the brainchild of the president of Lee Bank, Charles Leach and Timothy Suffish, a senior equity portfolio manager with St. Germain Investment Management.
The two, with Schiff, had worked together as portfolio managers for the former Banknorth and stayed connected throughout their careers. That led to an action plan, says Schiff. The two parent companies pooled their resources, expertise and people, and opened a wealth management practice in Lee.
"Lee Bank didn't have full-service wealth management, and St. Germain, even though it was just over the hill in Springfield, didn't have a presence in the Berkshires and also didn't necessarily have a banking partner that they were joined at the hip with. The idea was, 'What if these two parent companies were to join forces?'" recalls Schiff.
Via its parent Lee Bank, October Mountain Financial Advisors can exercise fiduciary powers and serve as a corporate trustee and manage trust assets. Through St. Germain, October Mountain has the sturdy foundation of a regional asset manager and financial planner.
"If you put all that together, you've got the ingredients of a wealth management practice," says Schiff.
The firm serves largely Berkshire clients, about 80 percent of its business, with the balance scattered throughout New England, many other parts of the U.S., Canada and abroad.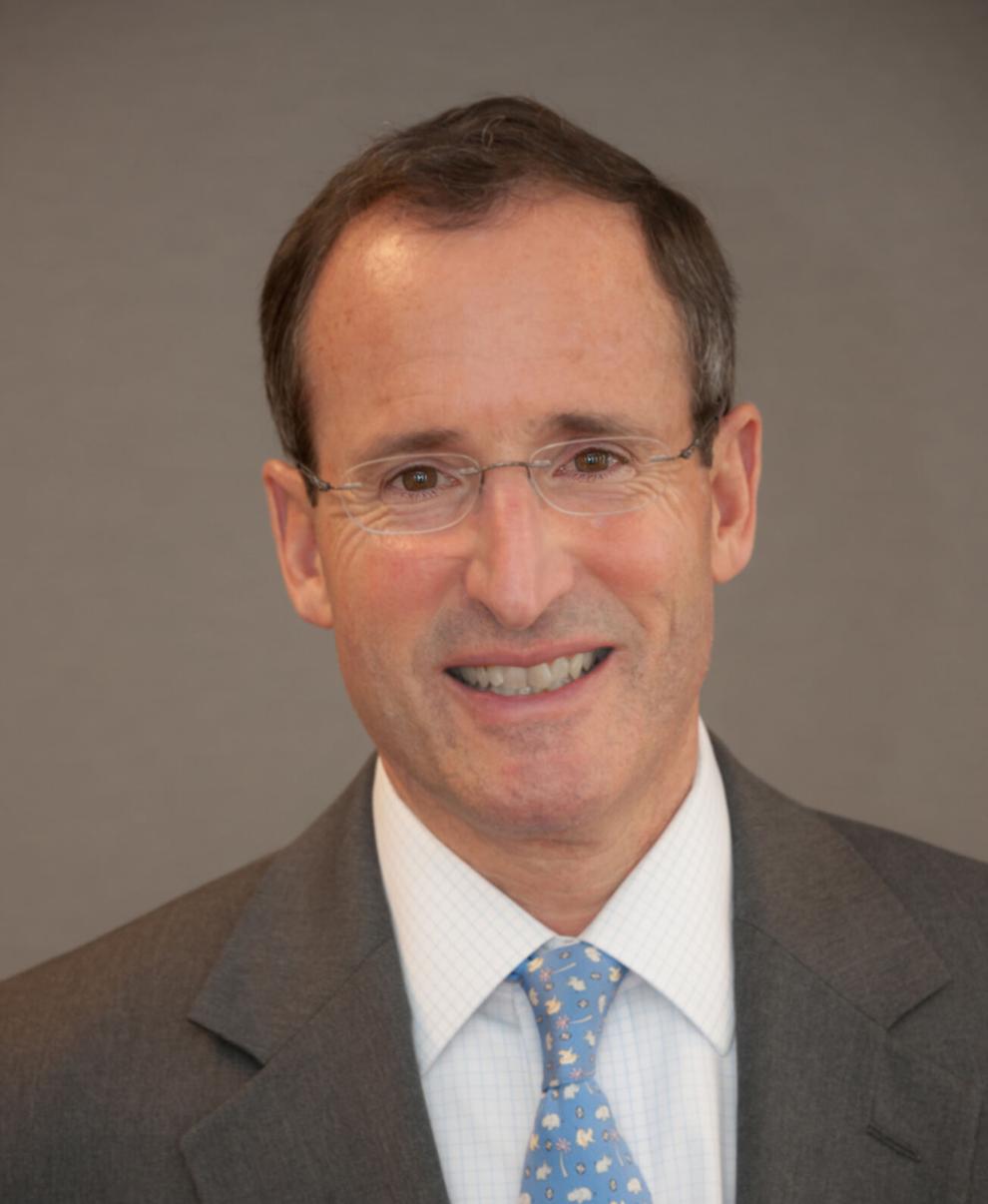 Video conferencing boosts contact
He says a bright spot in the dark of COVID-19 is that Zoom has enhanced October Mountain's contact with clients, who have a wide range of needs and starting points in planning for their future.
The turbulence of the past year has provided the firm with many opportunities to assure, inform and guide clients through the wealth management, investment and financial planning process, and that includes managing pandemic-related pressure.
"Maybe not unique to handling personal finances, a lot of this stress can be addressed by having a plan. Whether it was Jan. 1 of this year, or really anytime, it always comes down to 'What was the plan? Do you have a plan? And are you accomplishing the goals you set out?'" says Schiff.
He says in mid-February, "a common question for anybody with assets invested is, 'When does the market ever go down? Things are great. Do I need to worry about that? When will things go down?' It hasn't happened for a while."
"We're in the business of interpreting all of that and putting some numbers to it, to help shepherd folks along to whatever that next step happens to be," Schiff says.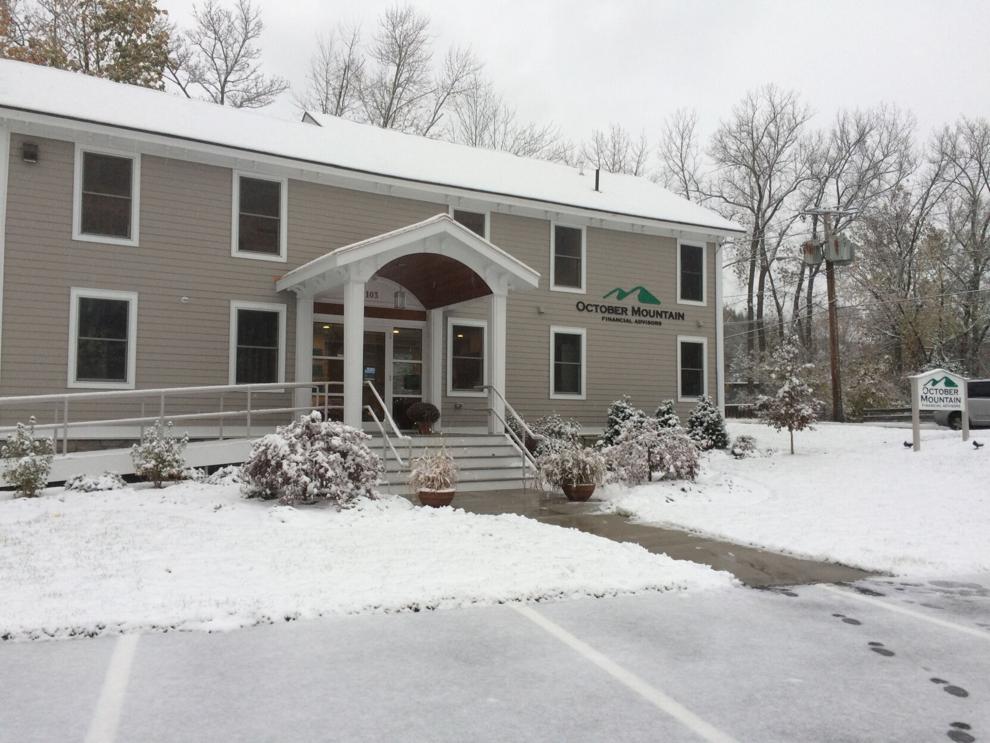 Different kinds of clients, same service
Schiff notes that market and interest rate dynamics all affect people differently, depending on their asset level, risk comfort and the kinds of investments they have.
"Right now, a lot of people are luxuriating. People who have been invested and have portfolios that have been maintained and cared for, and haven't been left stagnant, are thrilled. In spite of a pandemic and in spite of all of the business interruption and job loss and stress around COVID, investors have done very well," says Schiff.
Credit goes to "an alphabet soup of monetary and fiscal policies and programs that have been thrown at this crisis."
For some clients with modest means, COVID disrupted their financial lives.
"They're having to go back to the drawing board, and rethink their personal expenses and their living situations and their debt issues," says Schiff.
Whether you're in either camp, October Mountain Financial Advisors is well-positioned to assist with these planning and prioritization challenges, addressing issues one at a time until you can relax and get back to enjoying your Berkshire life.
Call and set a meeting today with your neighbor investment advisers at October Mountain Financial Advisors, located in their headquarters right next door to Lee Bank on West Park Street in Lee. Visit online at octobermountainfa.com and take a look at the firm's fourth-quarter newsletter.
October Mountain Financial Advisors is a d/b/a of St. Germain Investment Management. Banking and Trust Services are provided by Lee Bank. Chartered Financial Analyst and CFA are marks of the CFA Institute.