Tanglewood stands as one of the hallmarks of Berkshire County's cultural legacy. For most, the name invokes memories of world-class performers, the stunning campus, or even the crawling traffic on Route 183. But, this week, we would like to pay homage to one of its most special features: the audience. While their names may not be up in lights, the audience and performers have an equally vital role in creating any performance. And the greatness of a performance may simply measure the greatness of a shared experience. In the spirit of our species' knack for symbiotic achievement, please enjoy pictures of the stars around the stage in this week's Days Gone By.
View from the stage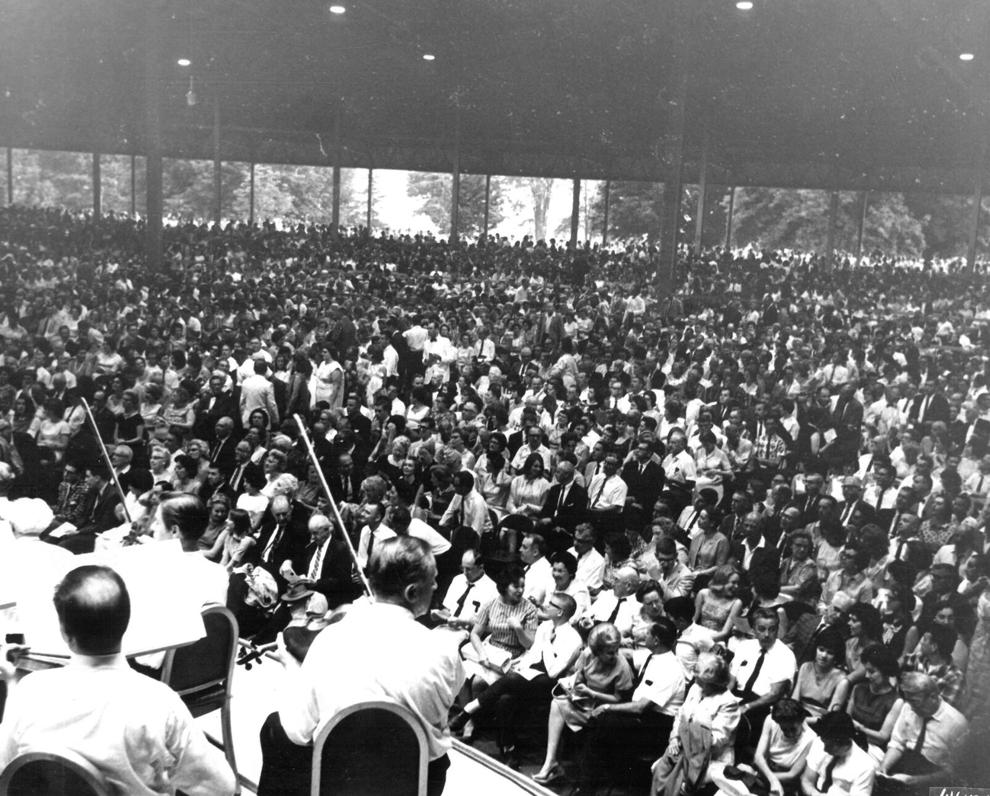 The shed during intermission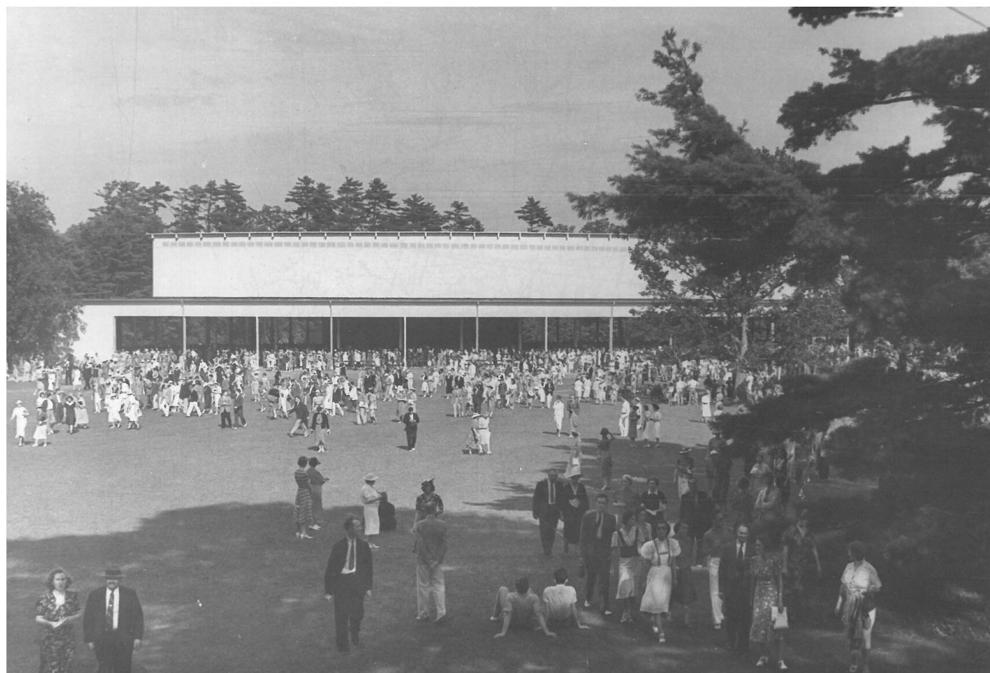 On the lawn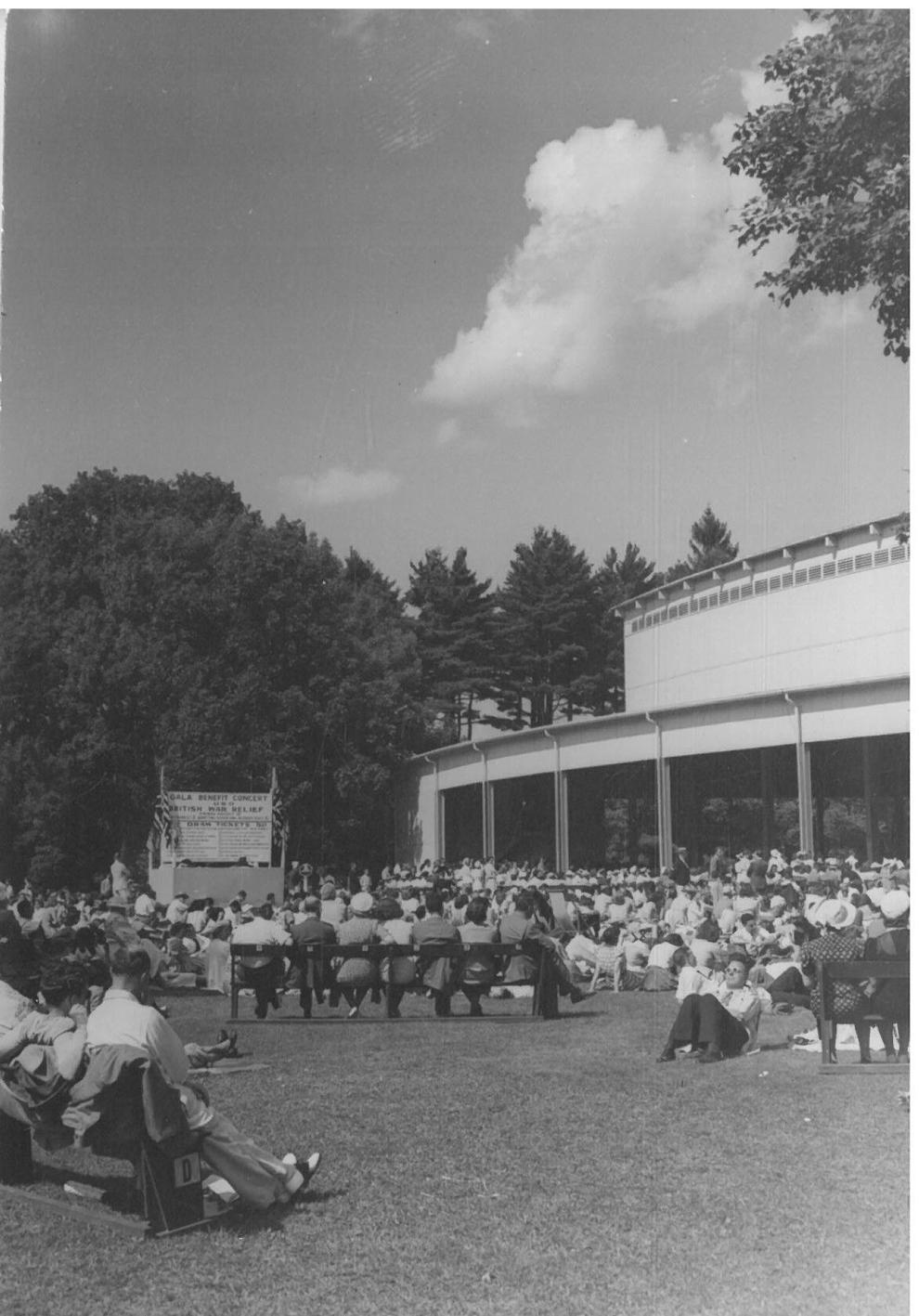 A sea of faces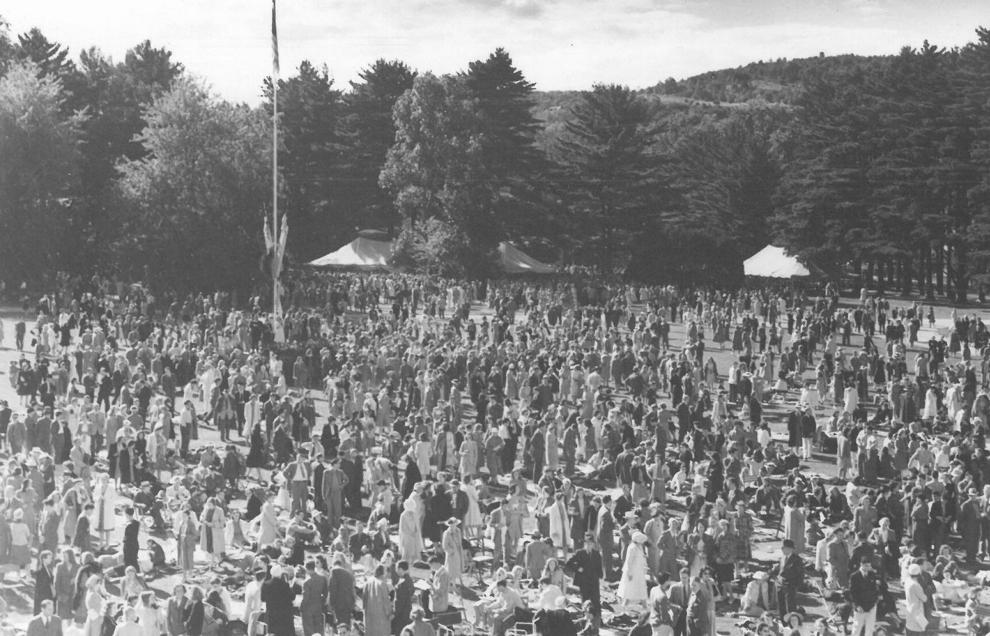 Down the aisle
Intersection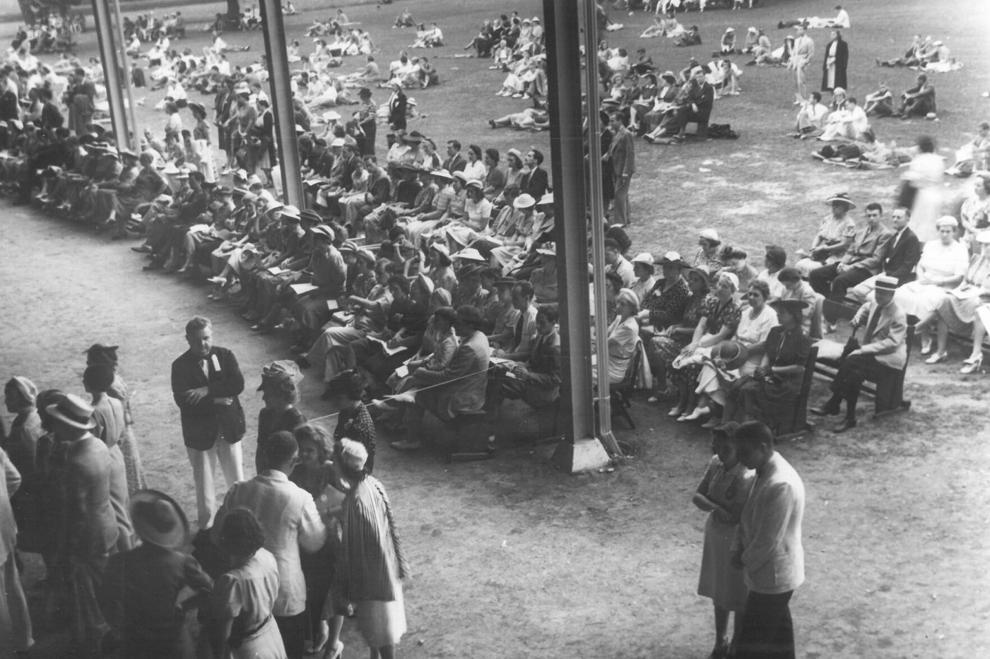 Two pillars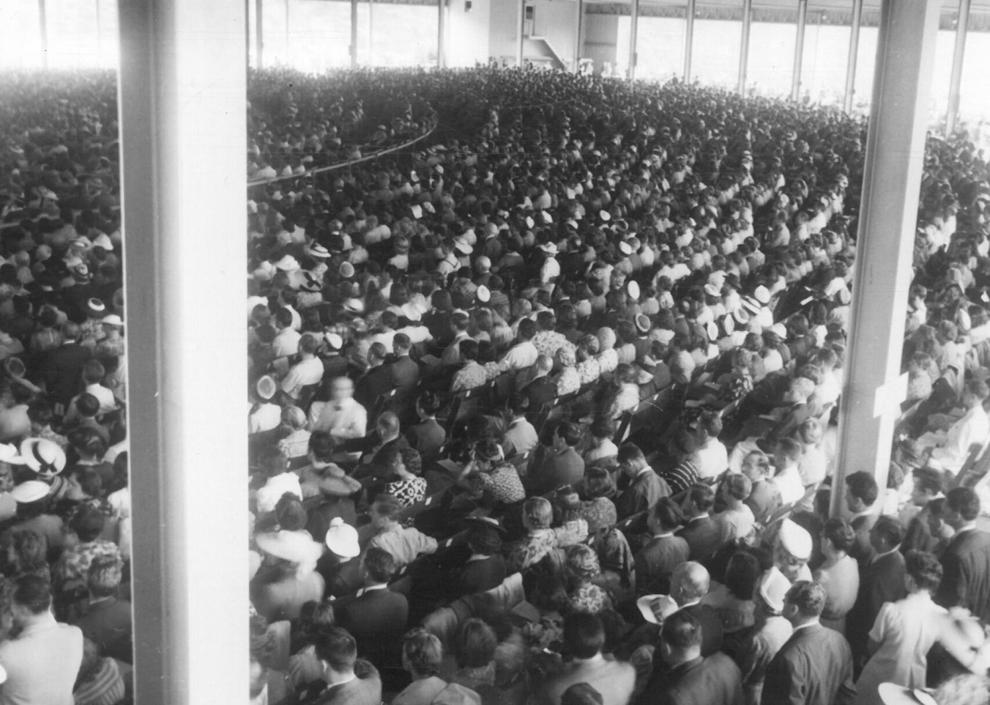 Arc of the audience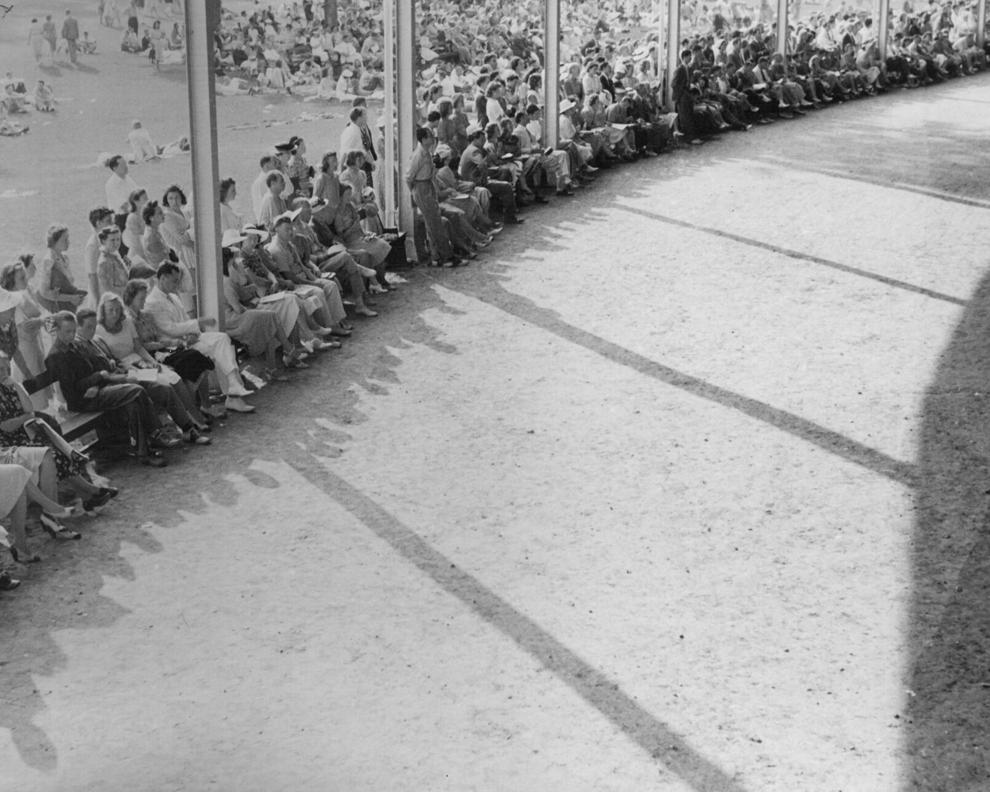 Summer mingle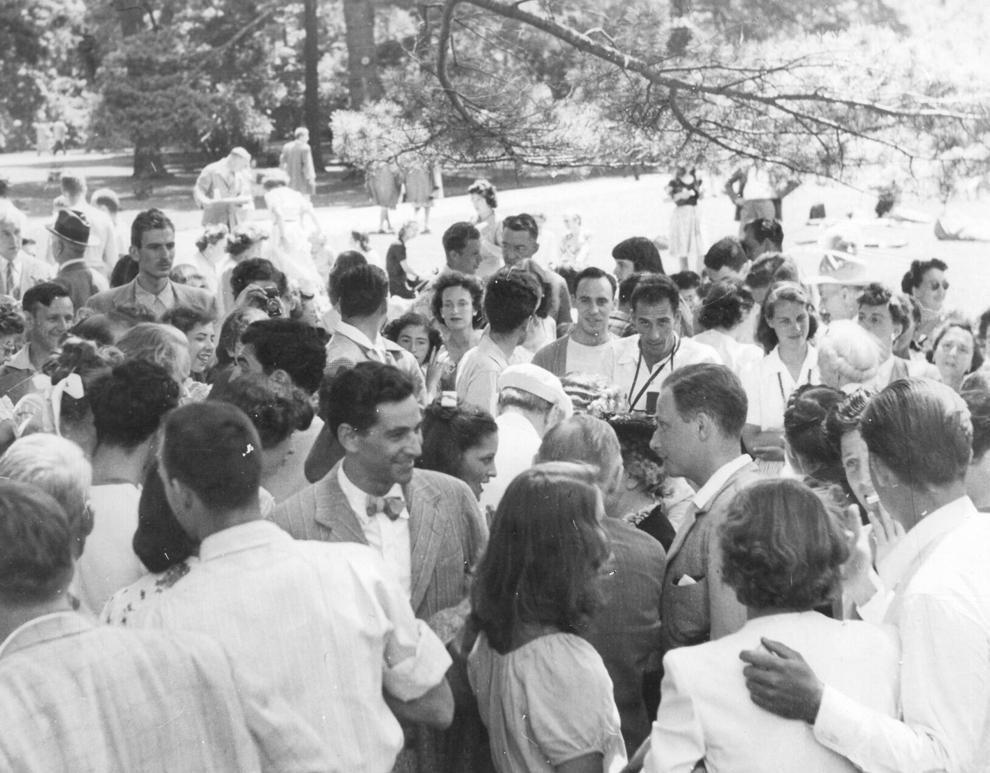 Full house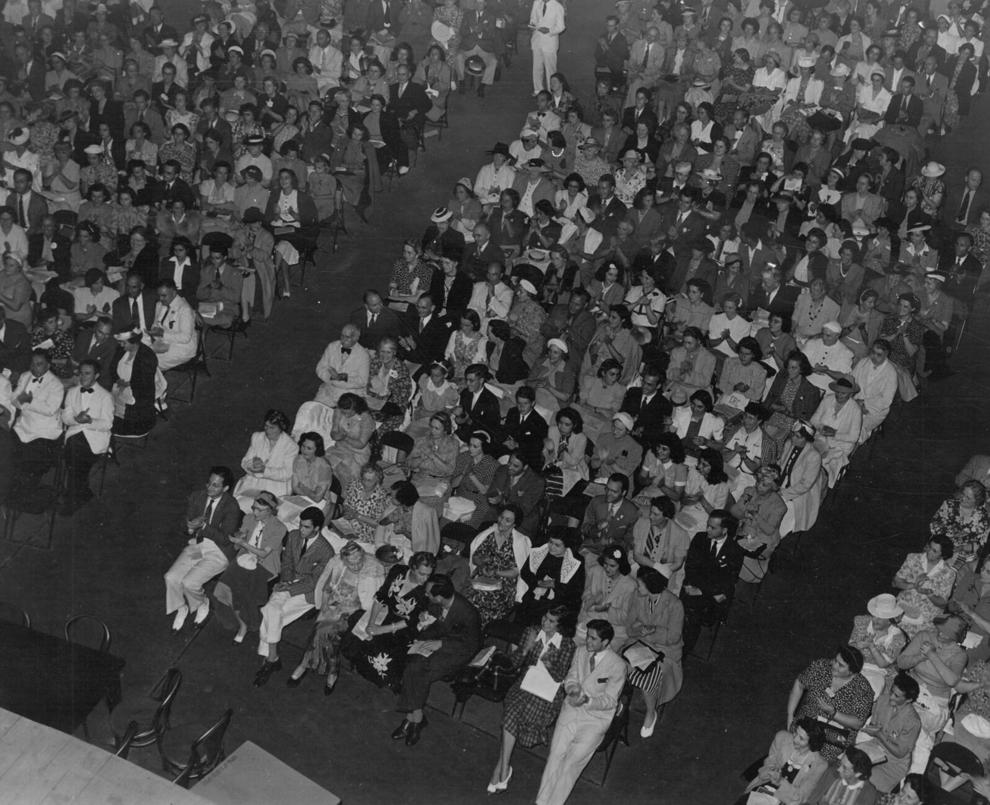 Standing ovation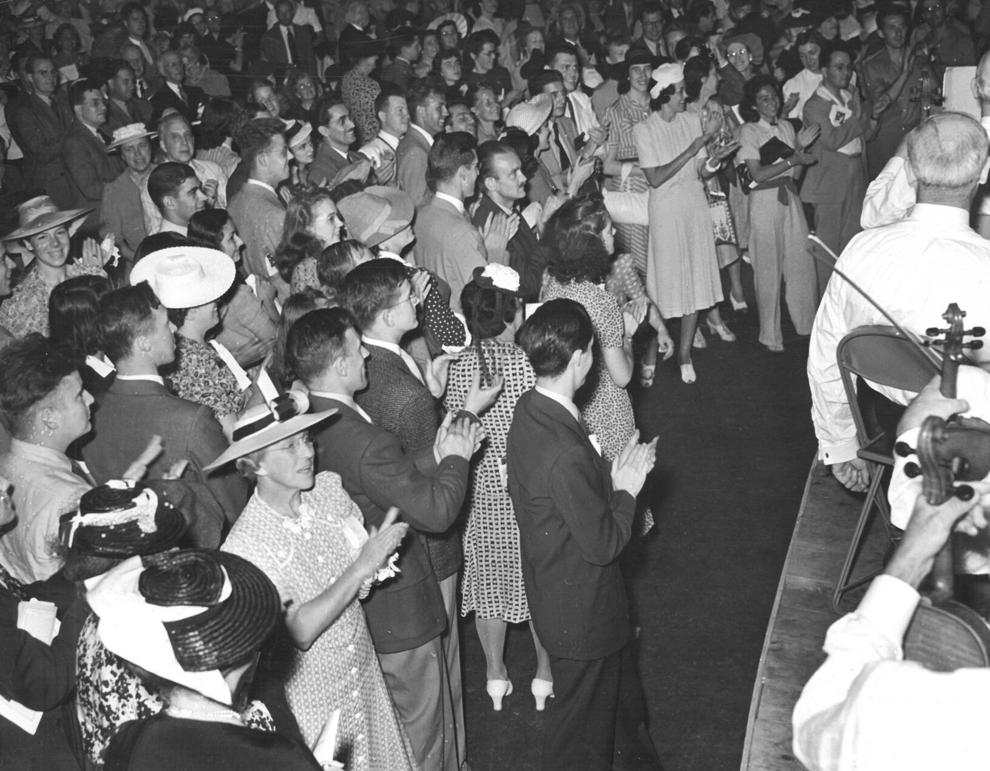 A majority in hats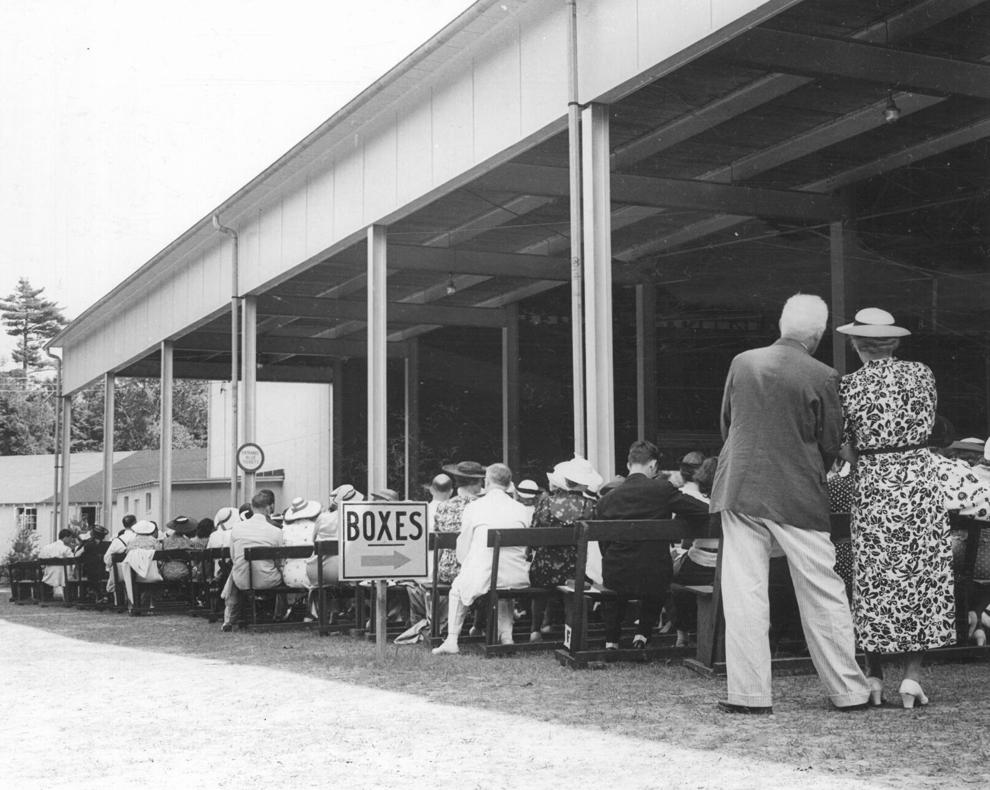 Graceful on the bench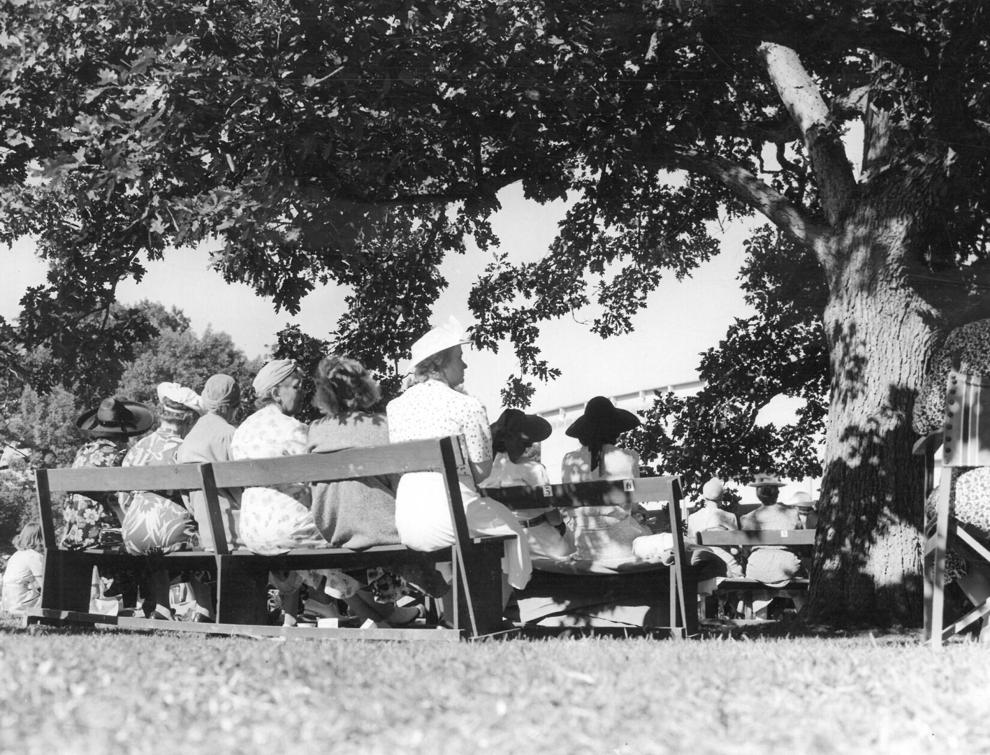 Two ladies chat, and one viewer notices the photographer amid captivated audience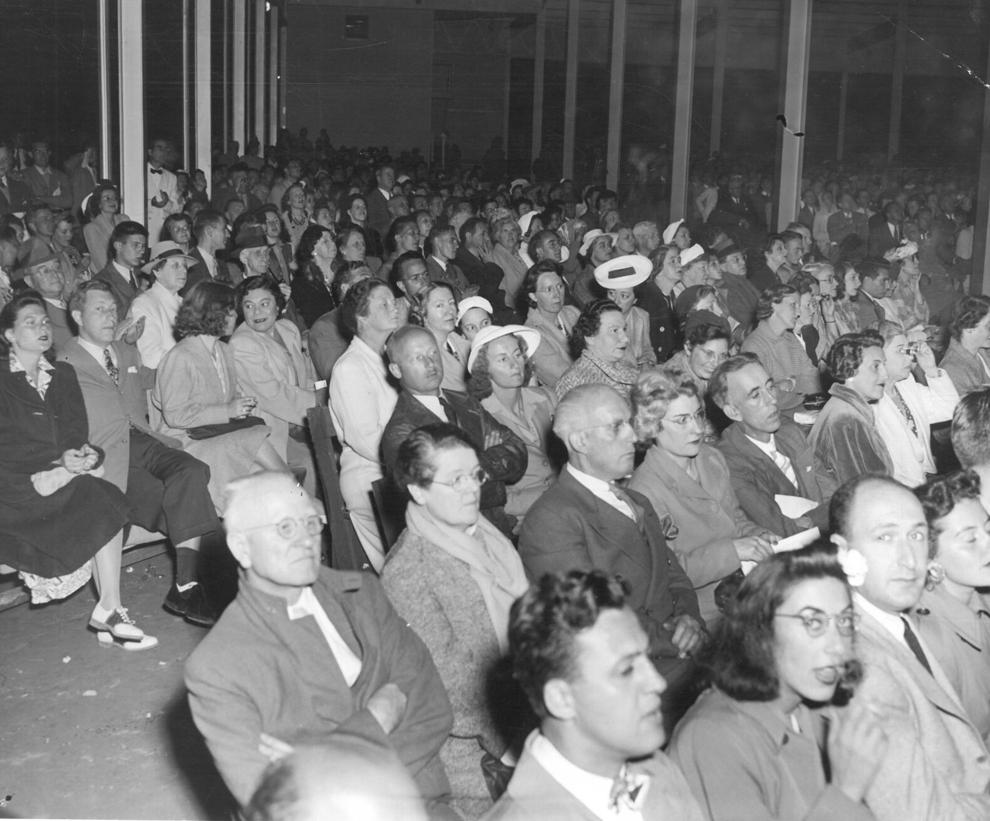 View on the lawn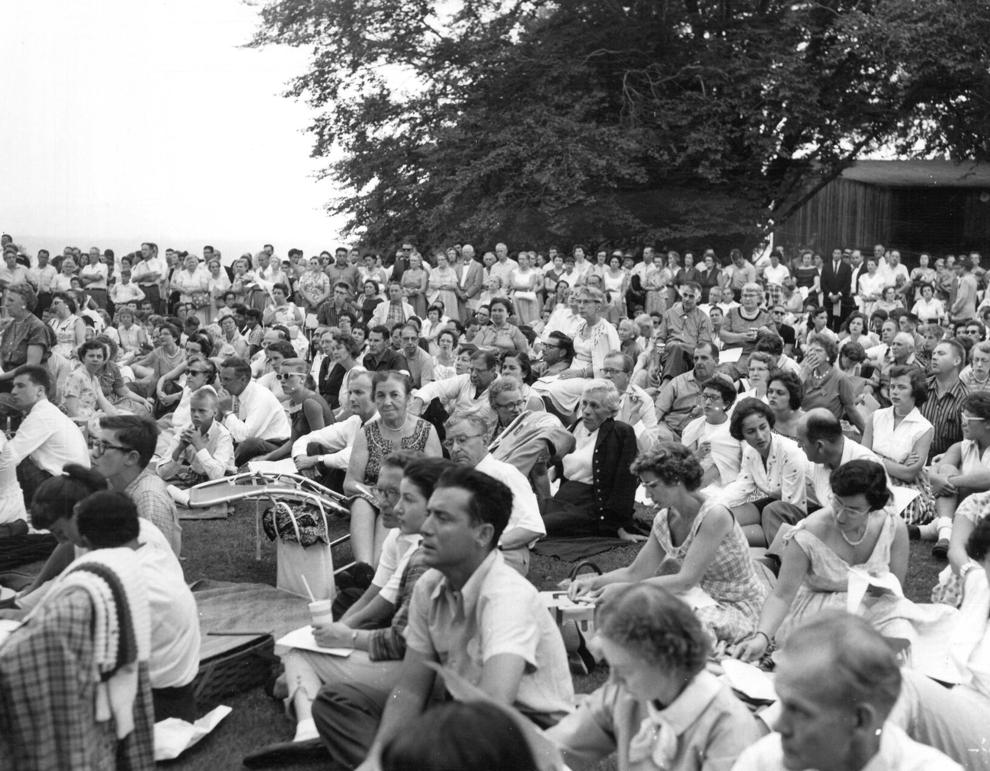 Sunglasses, suits and saddleshoes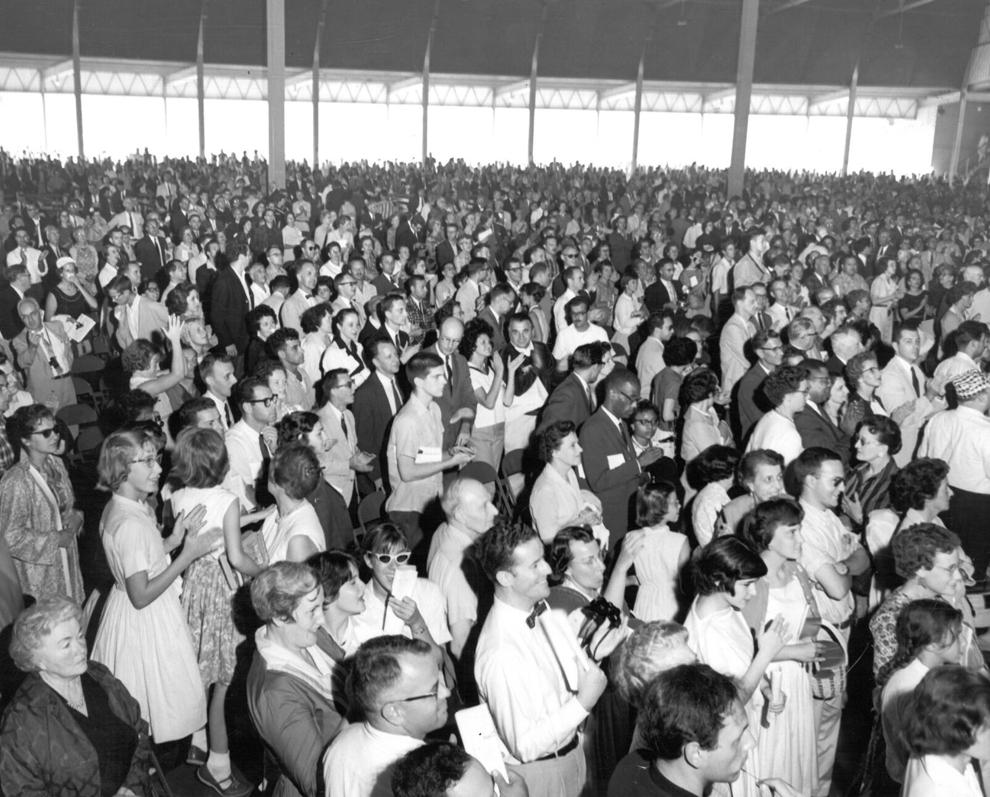 A tree foregrounds this view of Tanglewood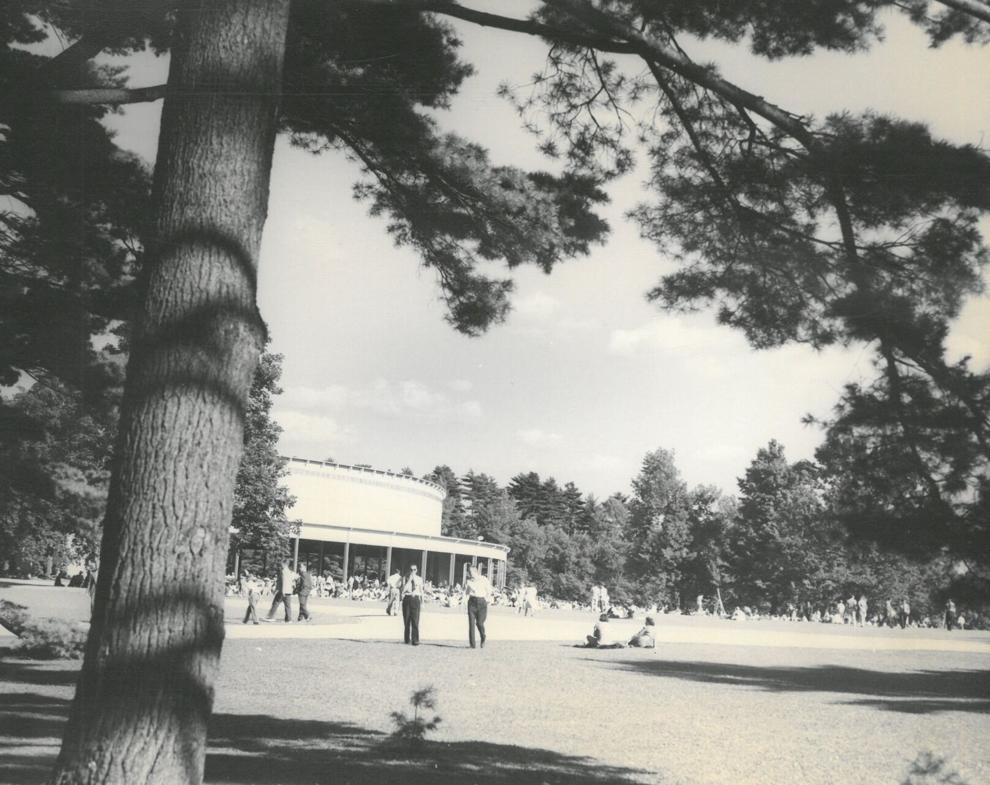 Picturesque day at Tanglewood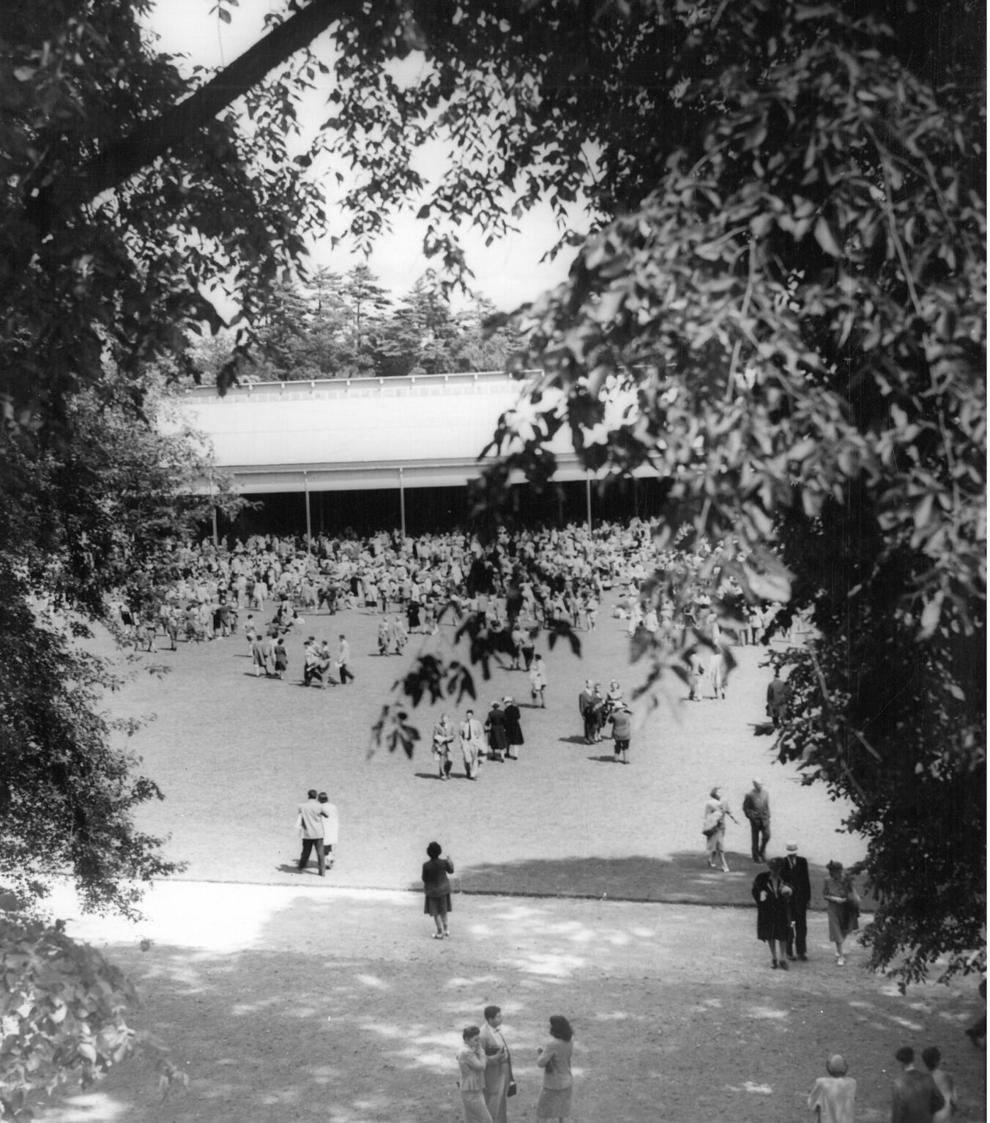 Another view of the audience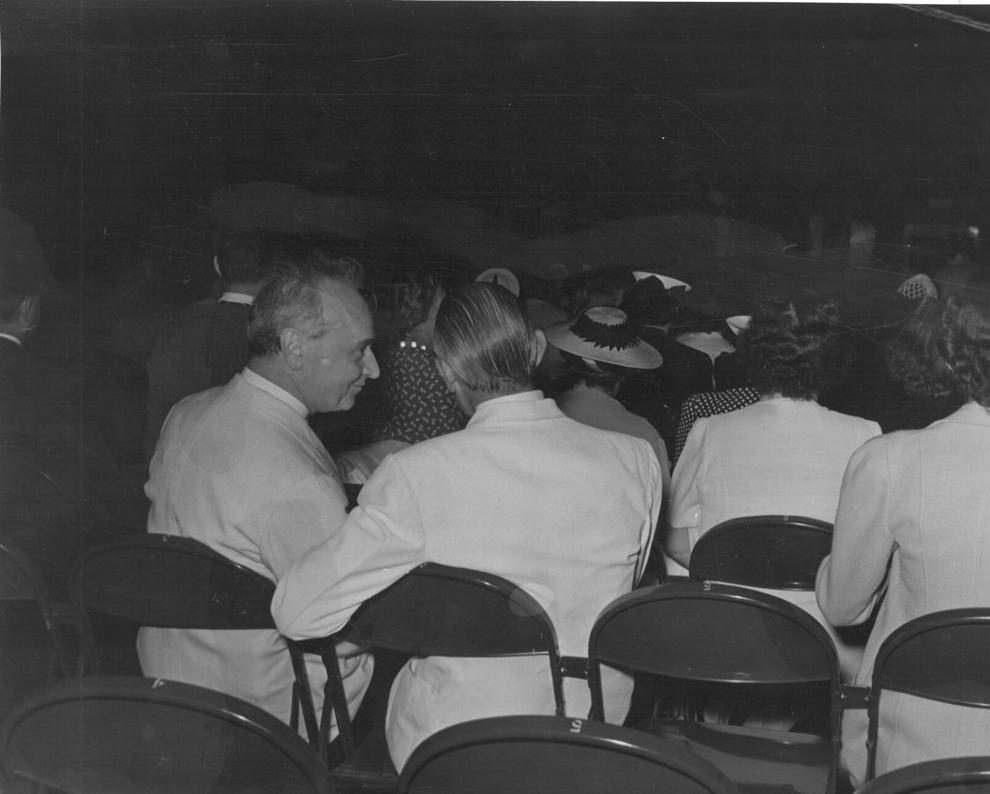 Attentive audience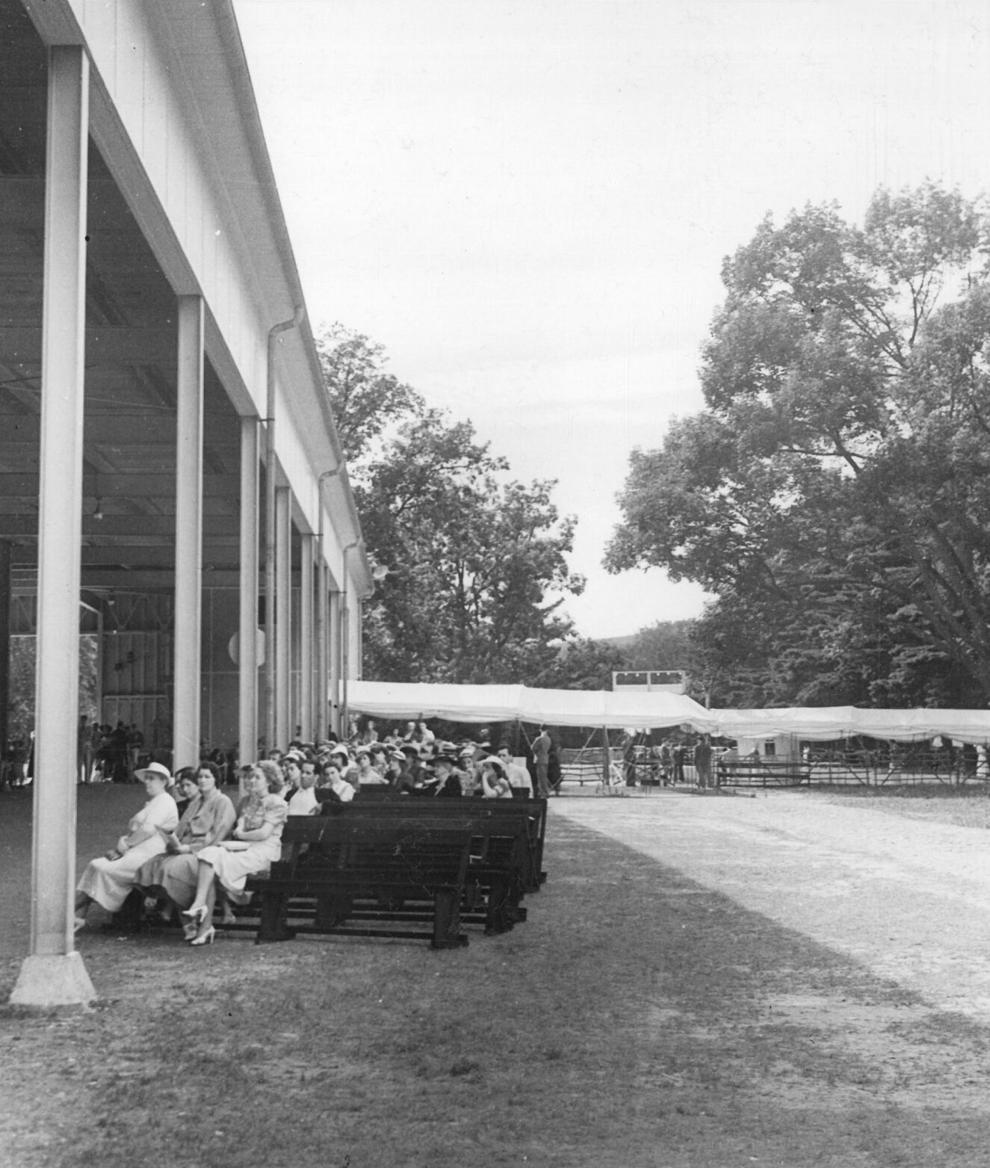 As seen from above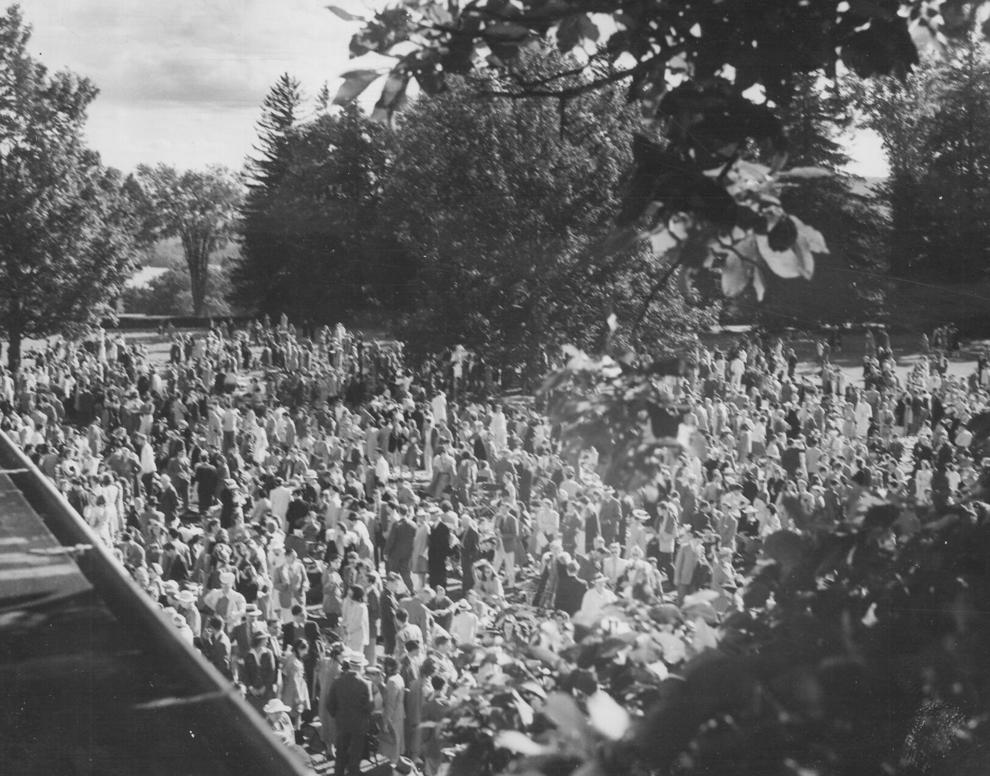 Around the Shed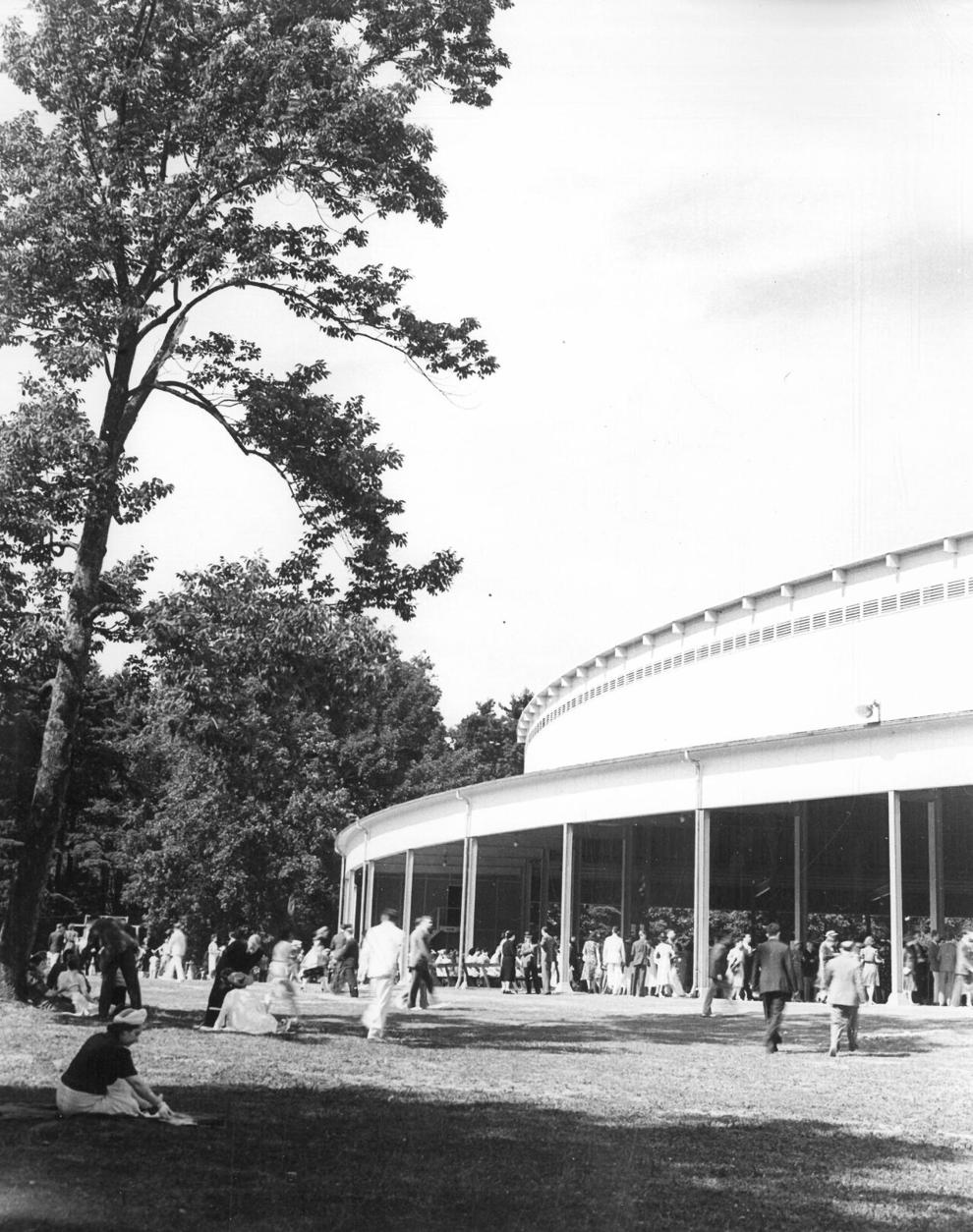 In the sun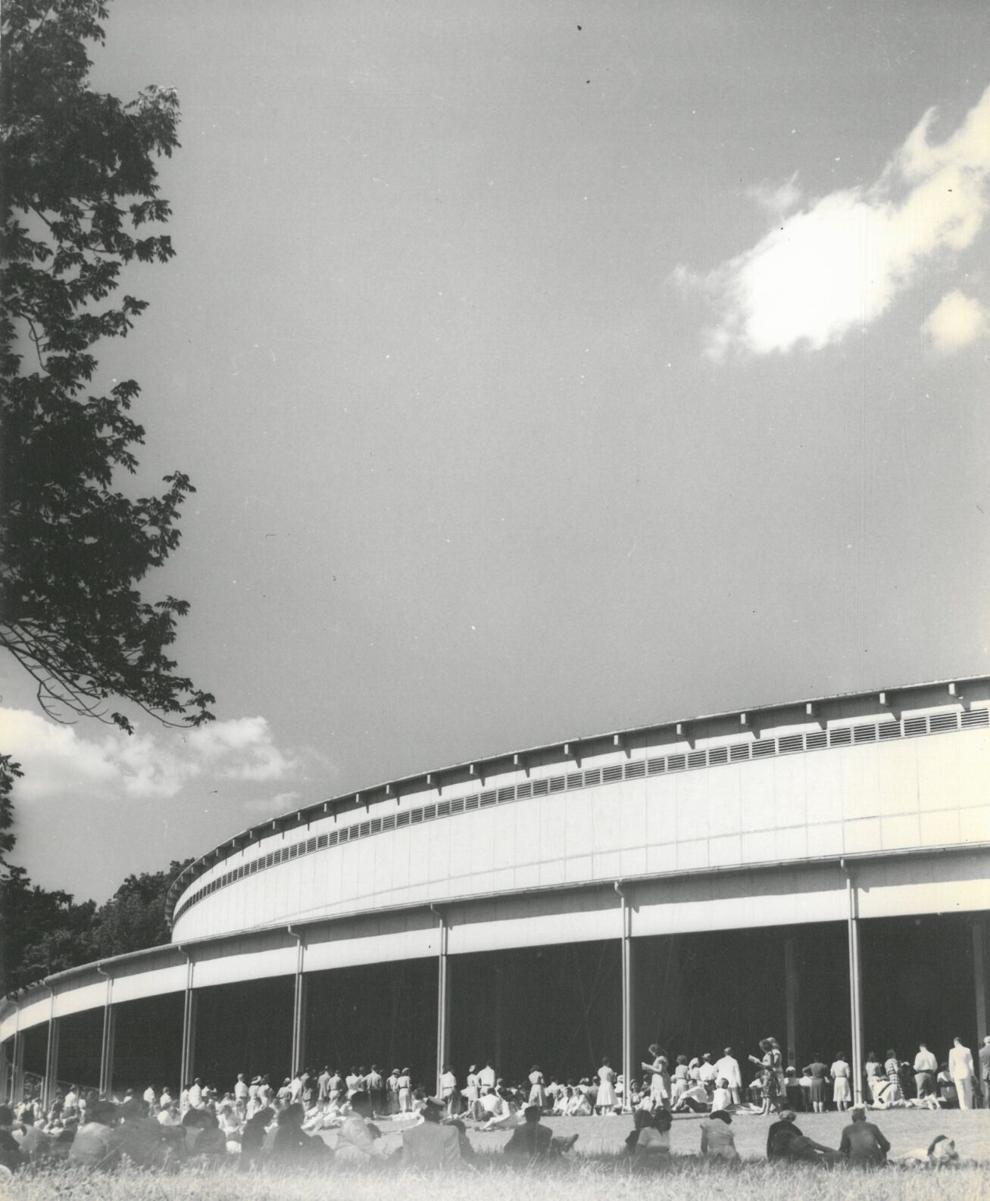 A flagpole and passersby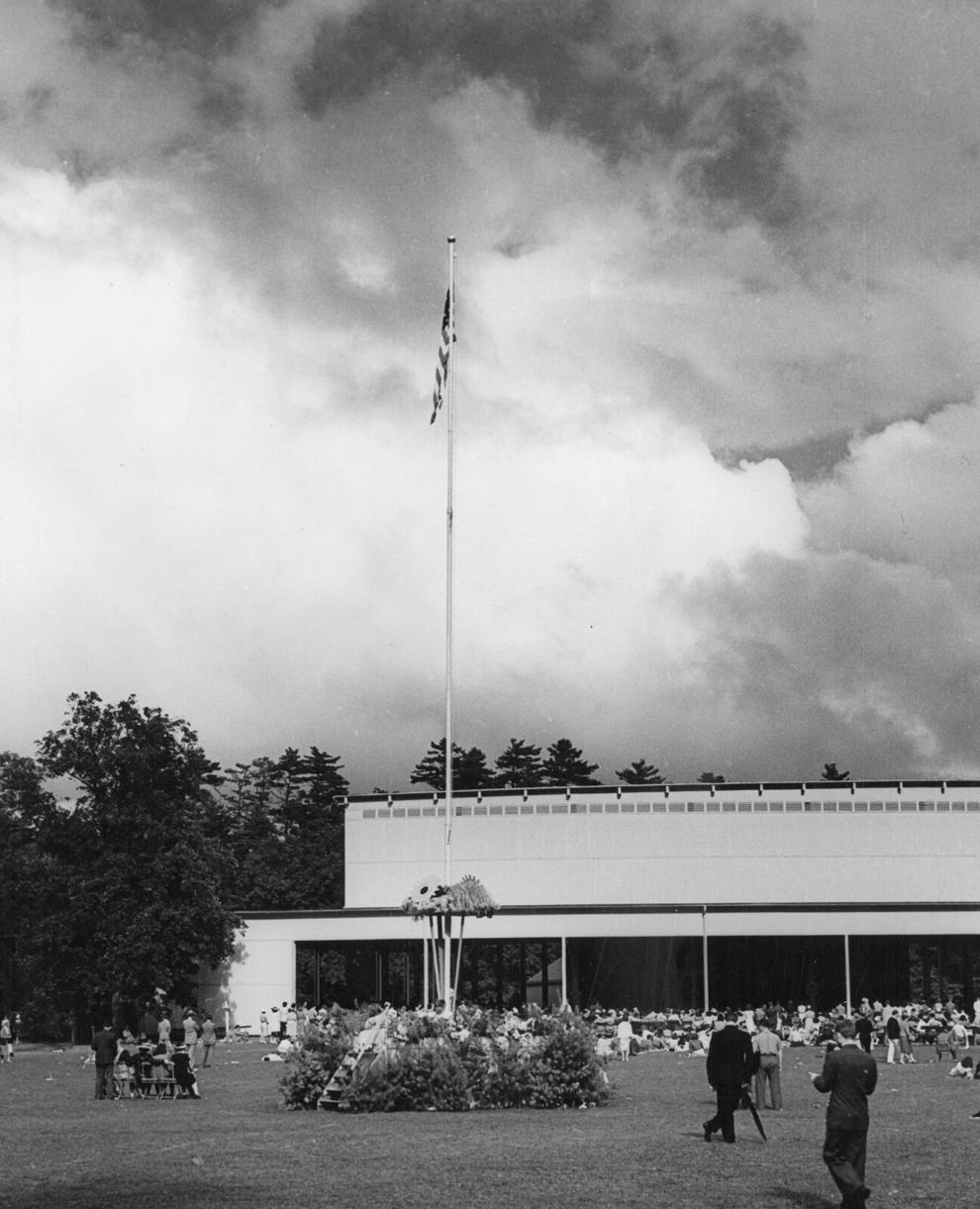 Captivated, a packed house!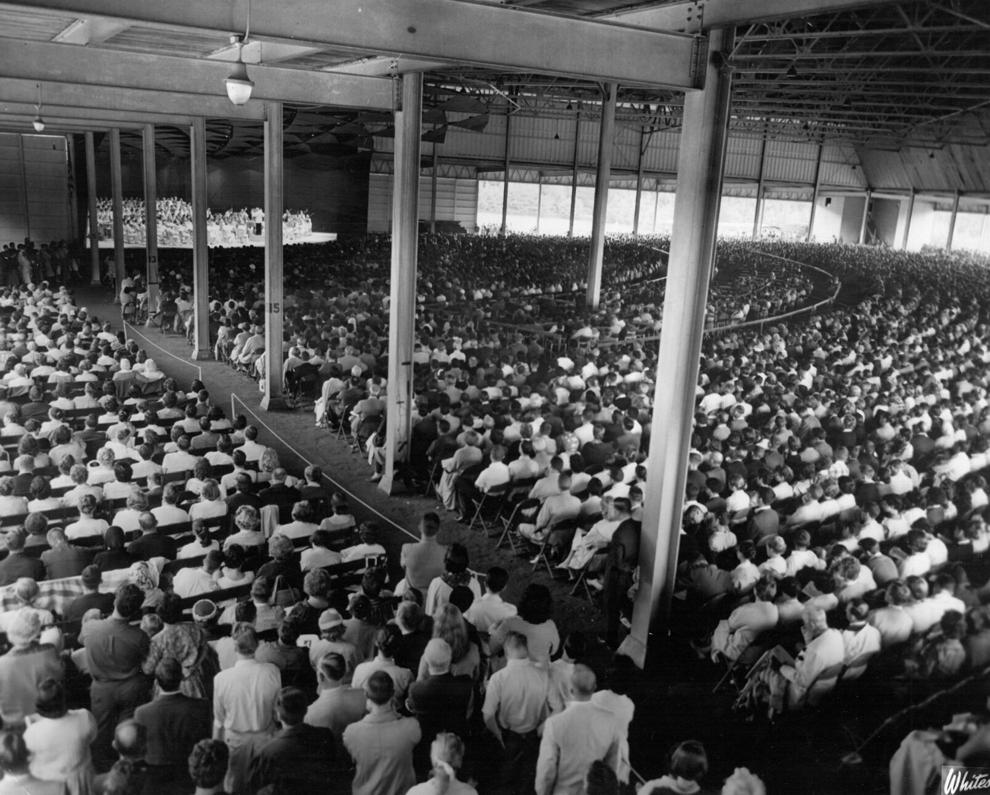 Tanglewood on parade, 1985
Tent party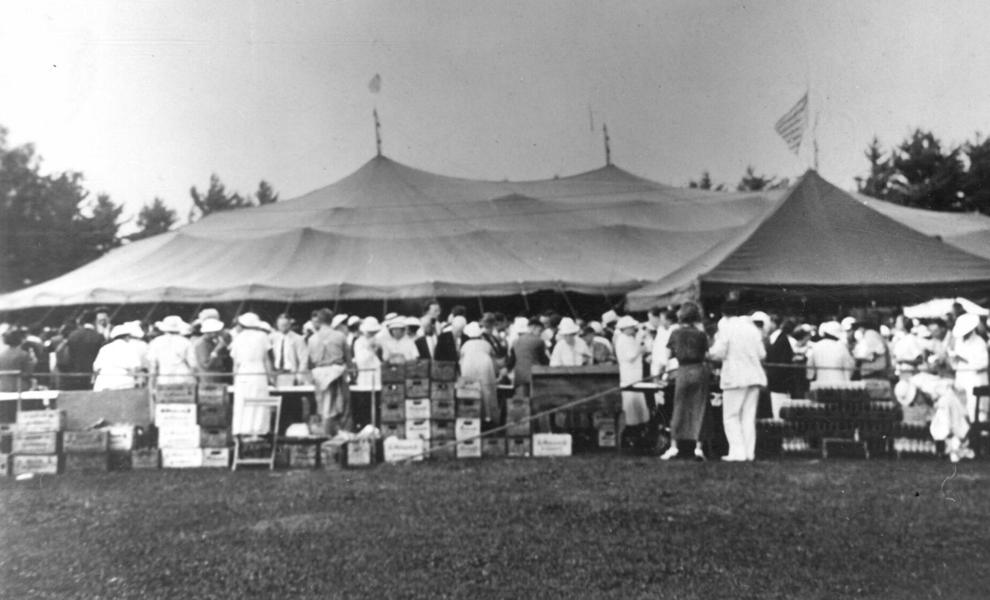 June 1987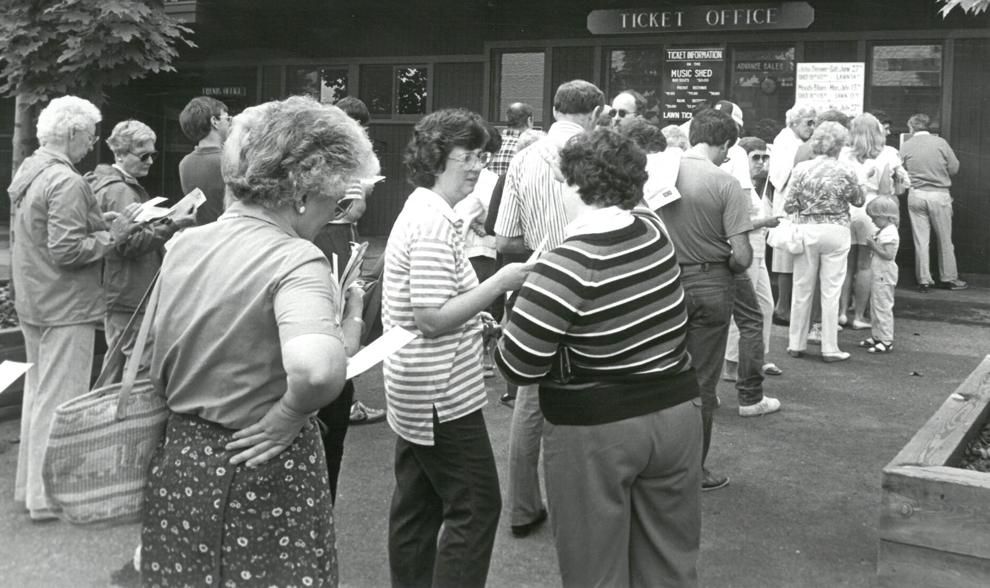 Please credit Whitestone Photo, 1867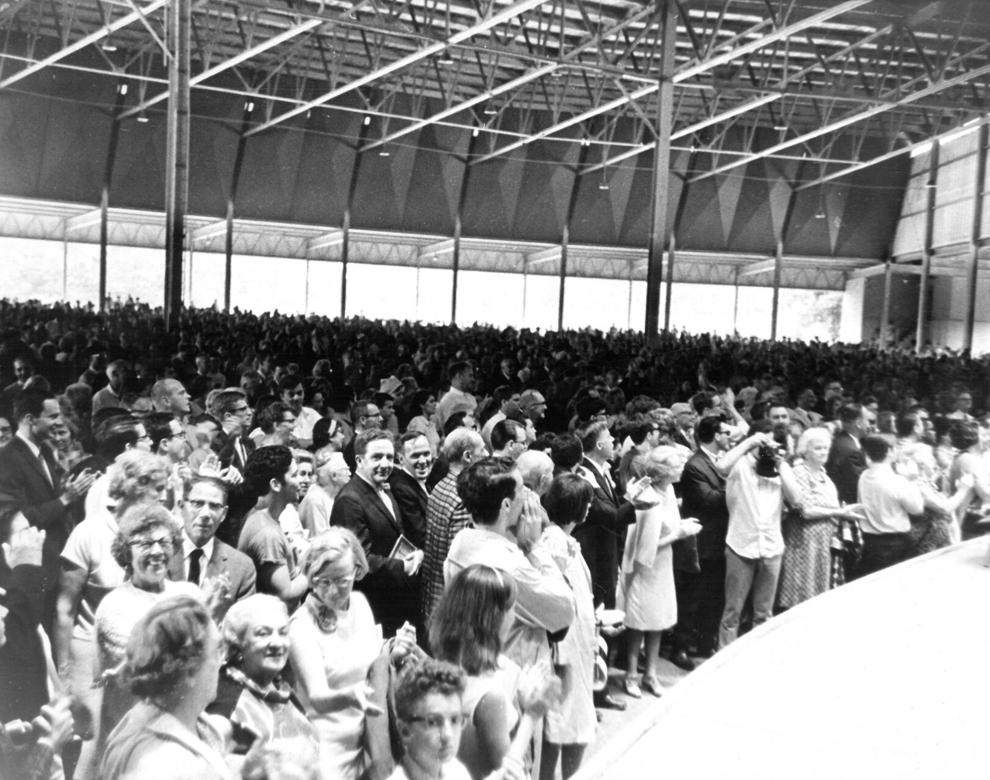 Full of potential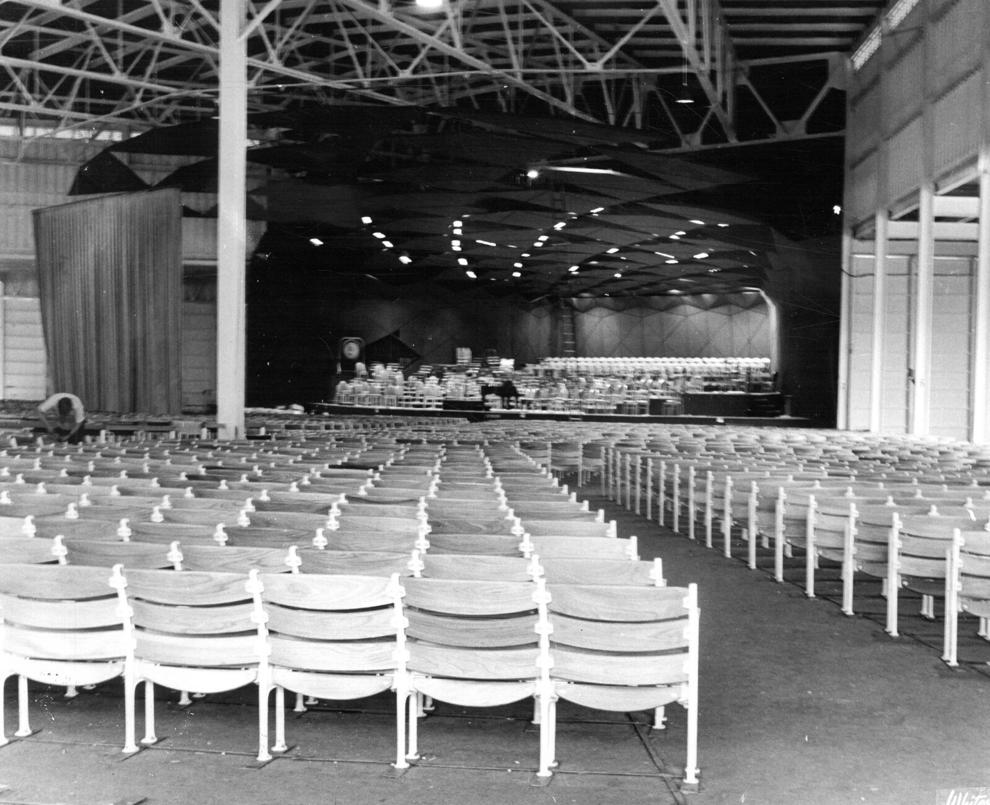 Getting ready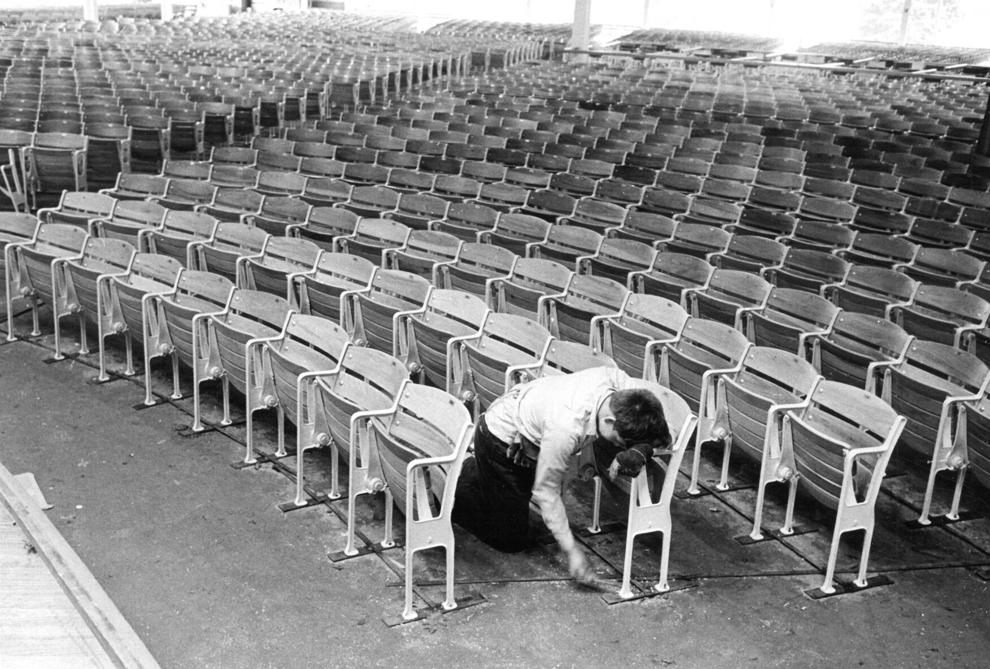 Chair cleaner in the giant Shed busies himself with cleaning the winter's dust off of 6,000 folding chairs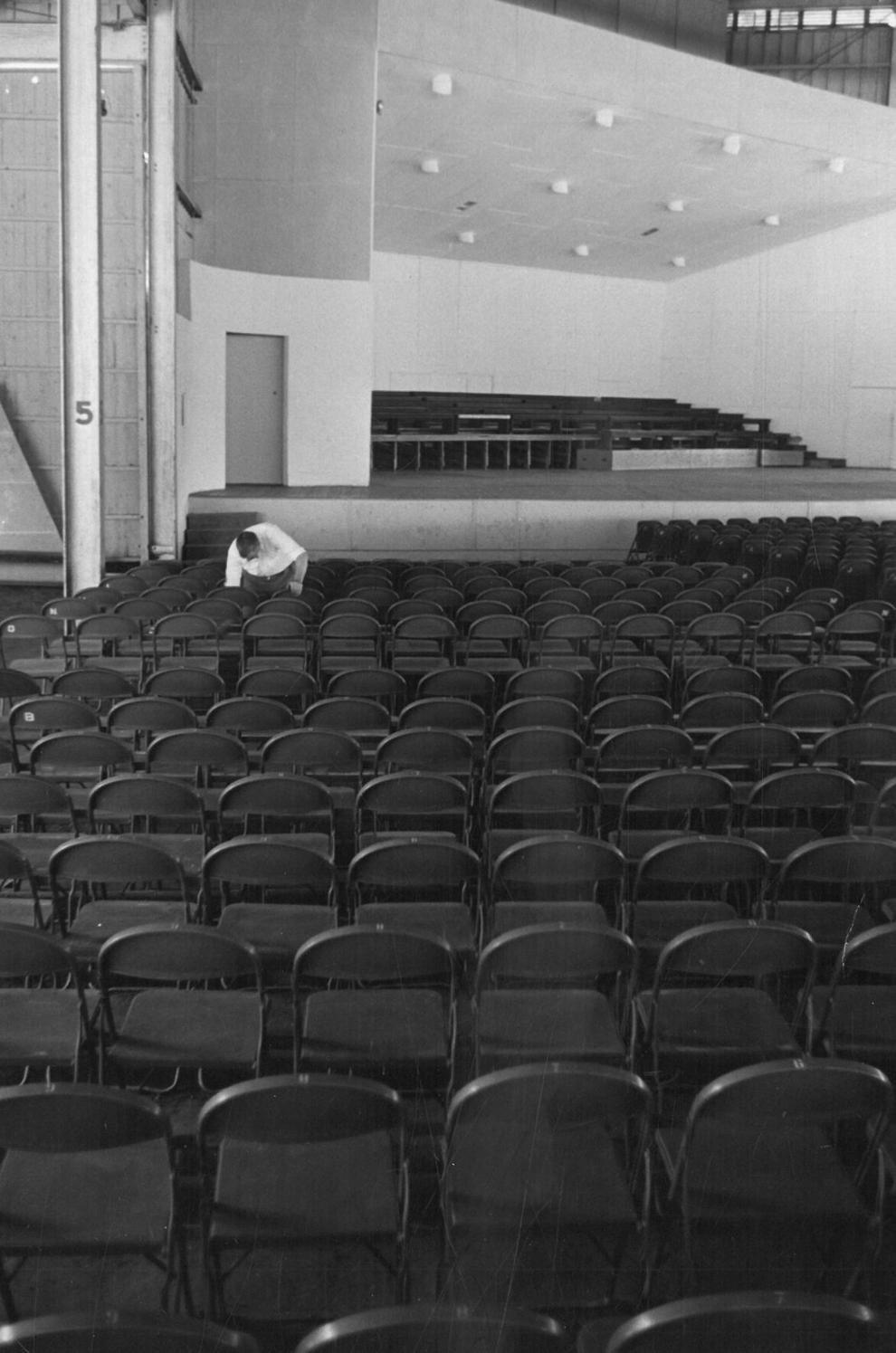 Folding chair array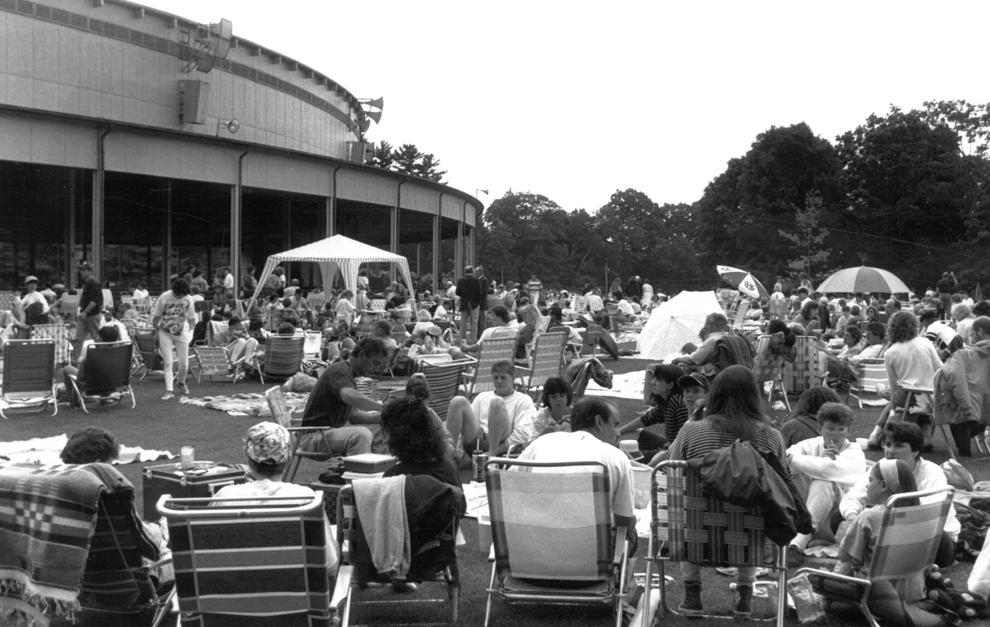 Sit and enjoy
Basking in music, 1963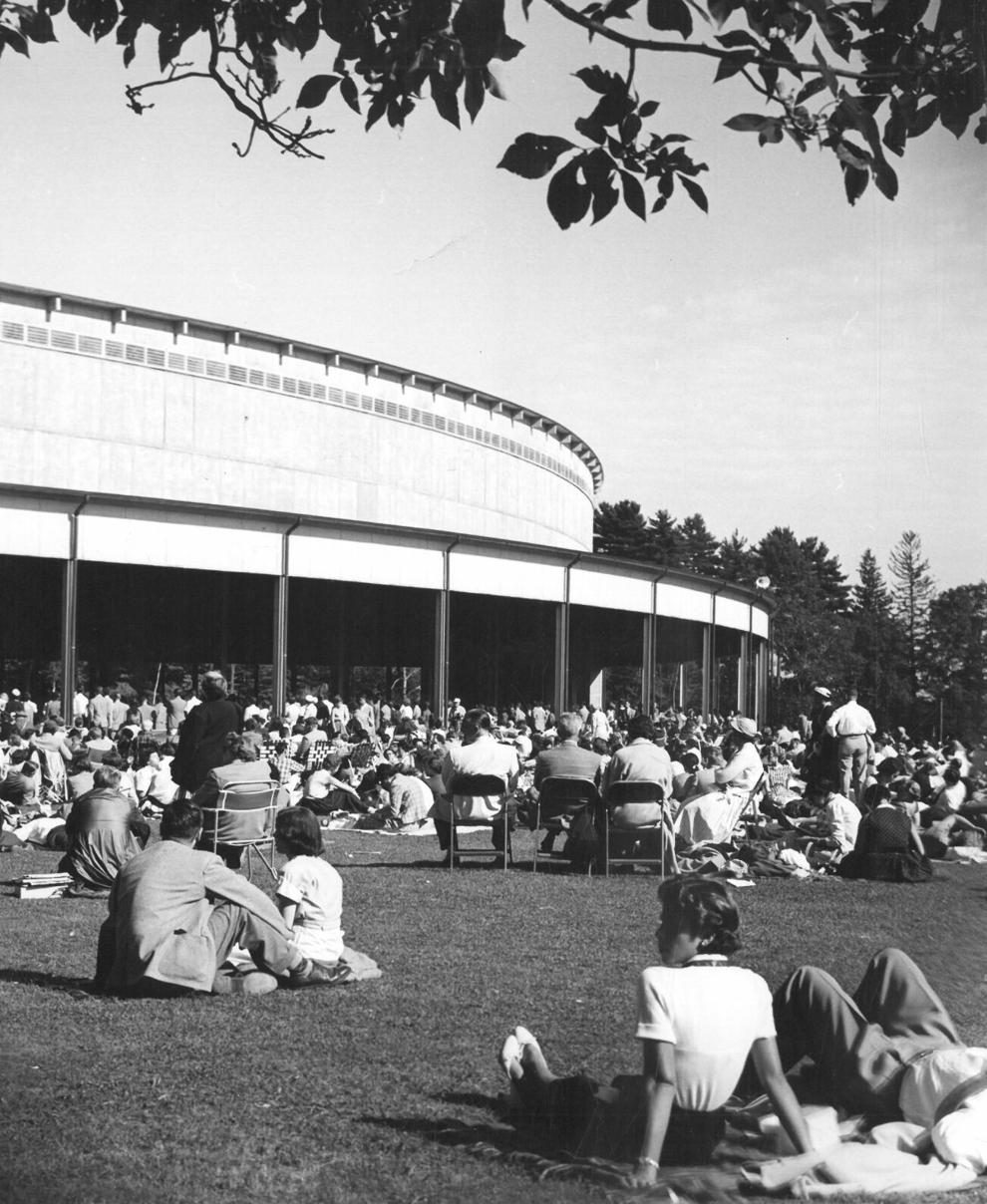 The art of the picnic, 1979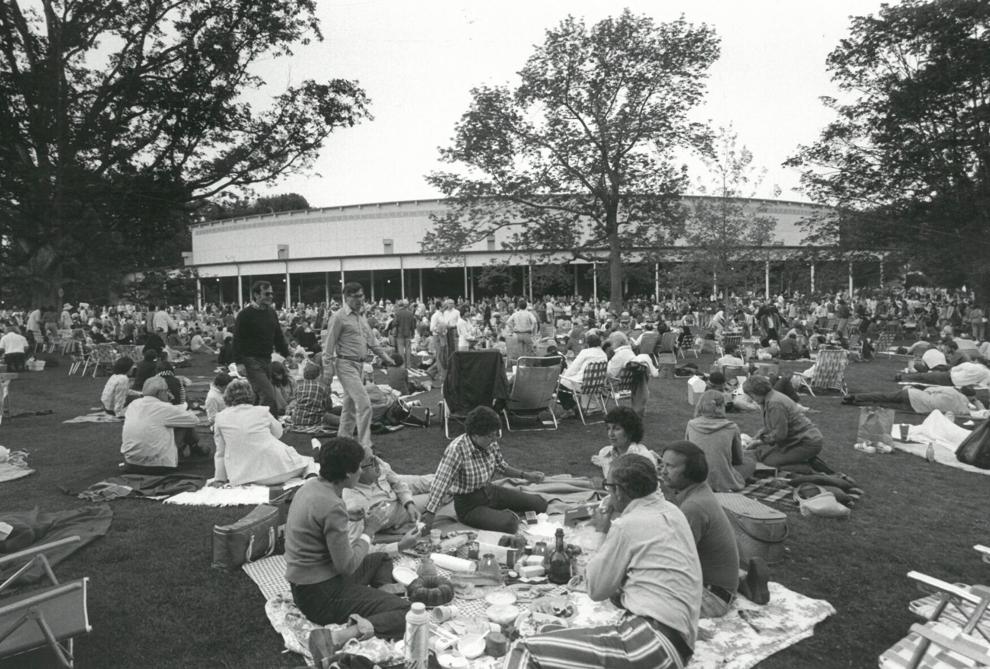 Enjoying the day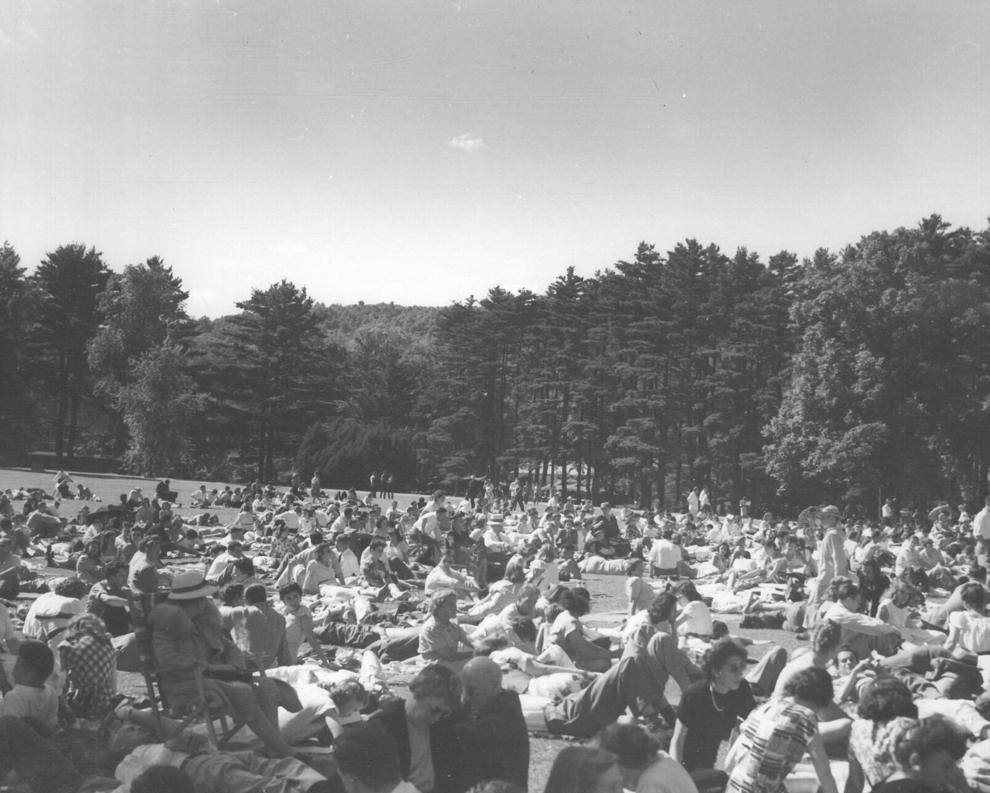 Somethings never change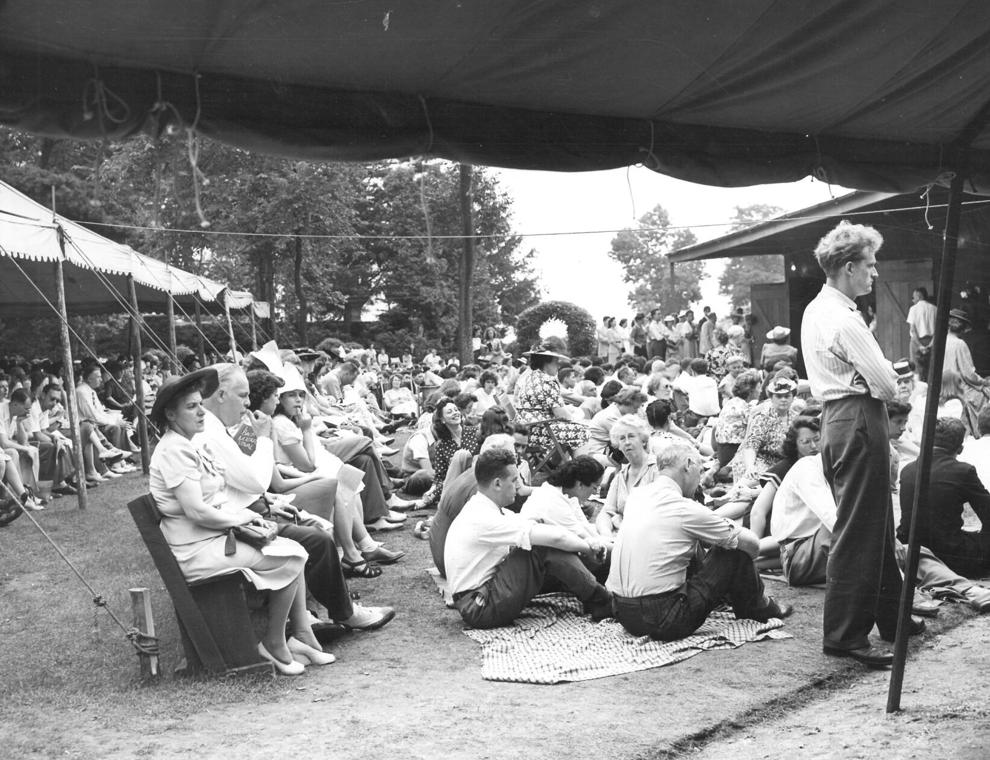 Food, drink and conversaton
Performance at dusk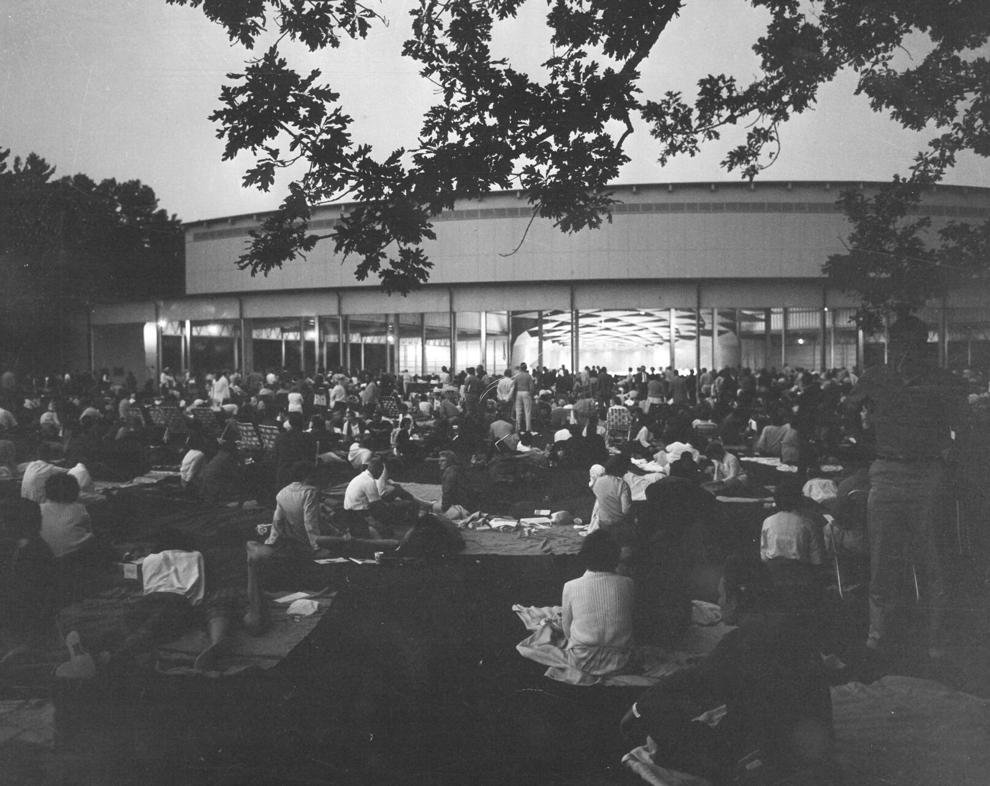 1971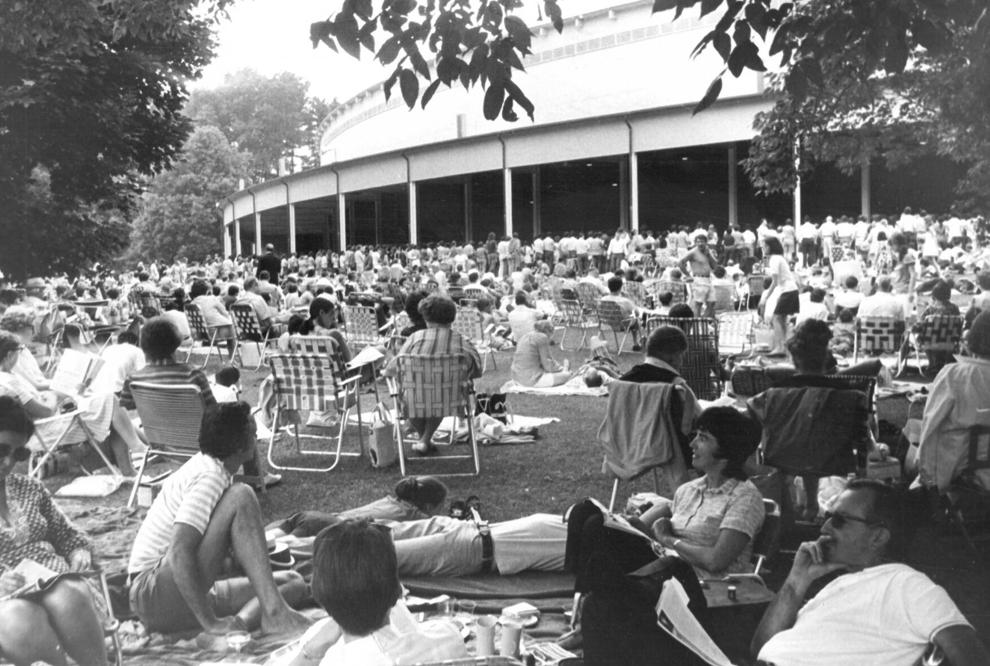 Casual moment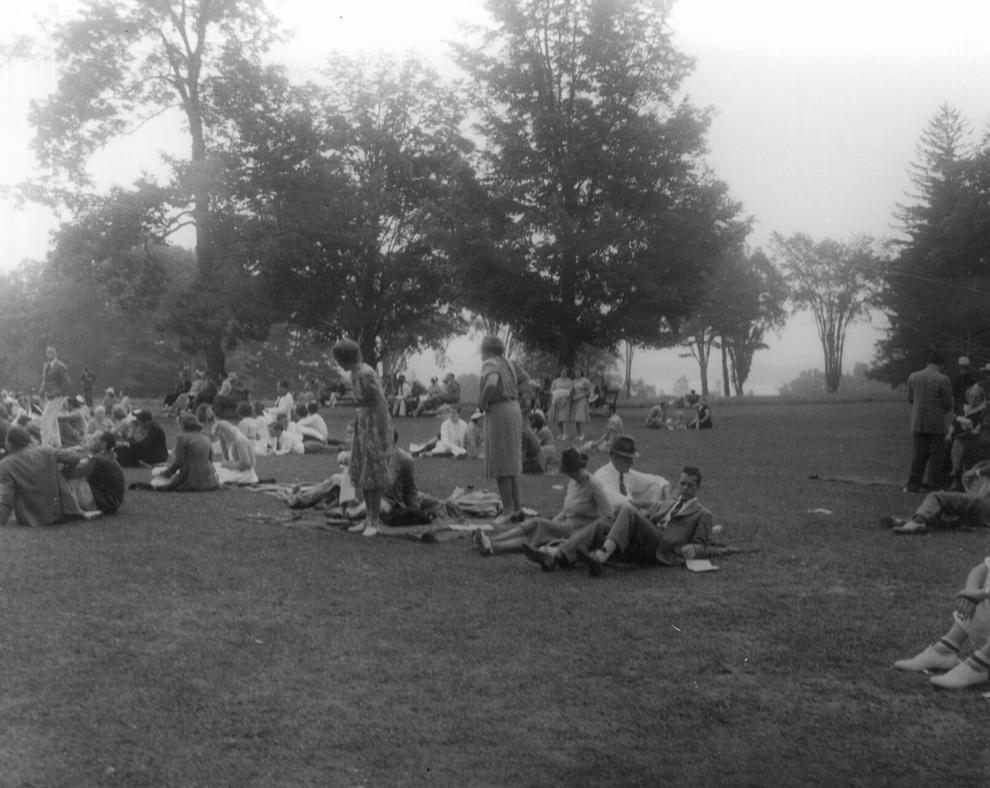 A large crowd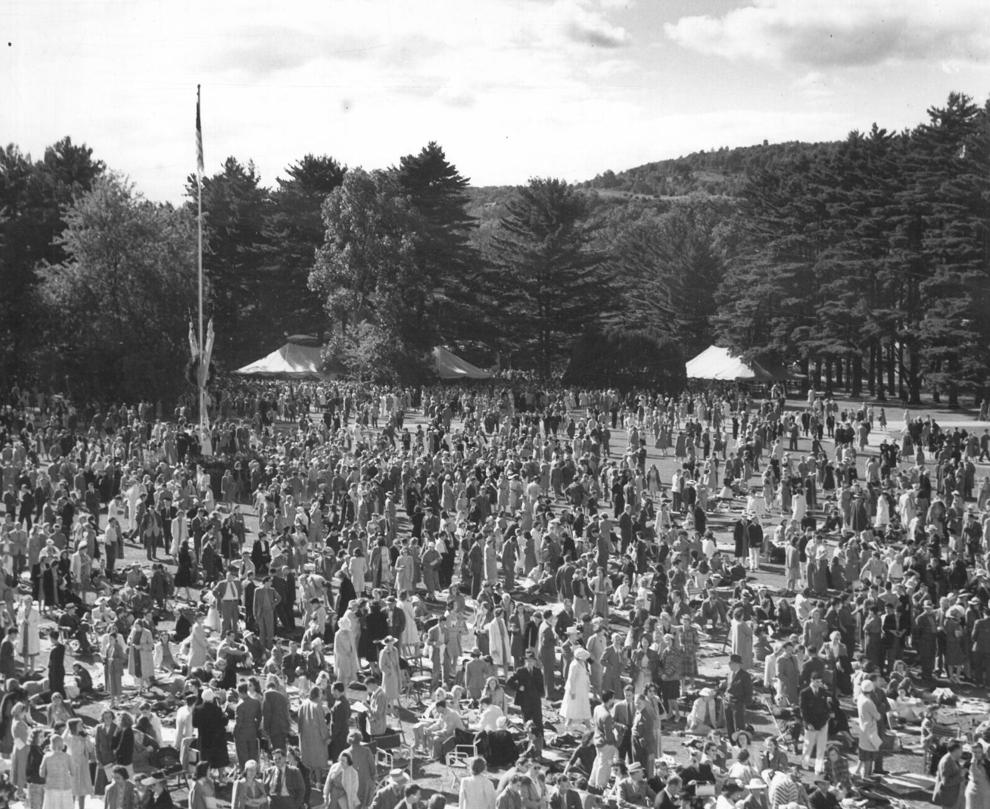 Sly and the Family Stone attracts a sea of beautiful people, July 14, 1971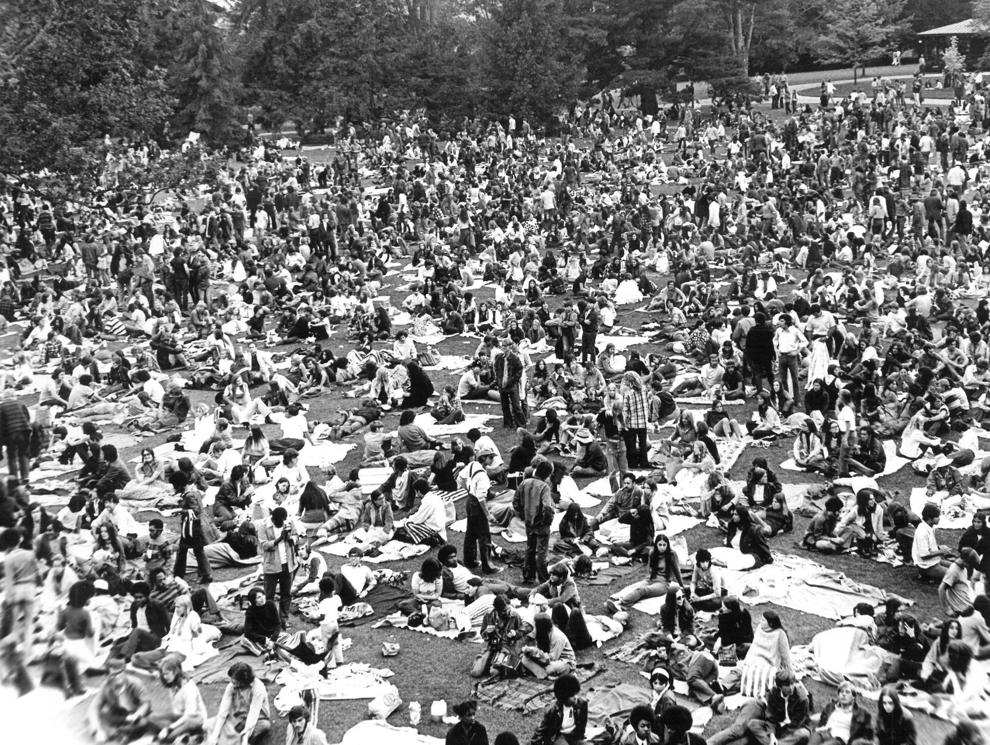 Drawn to the music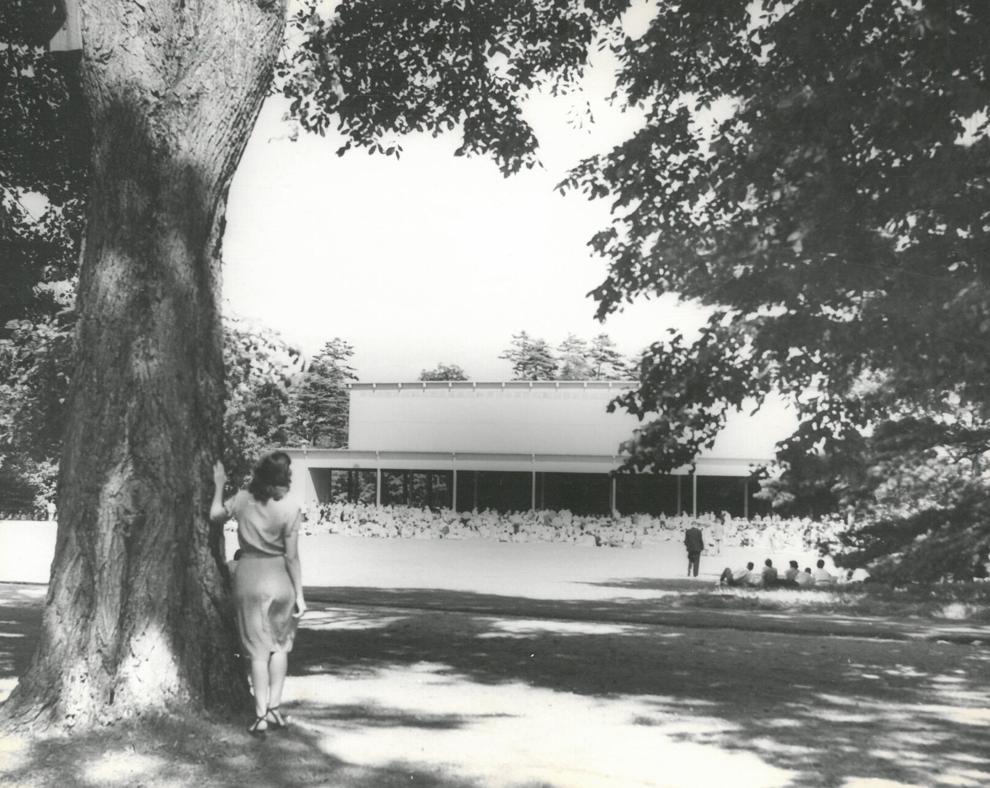 A gorgeous day in the sun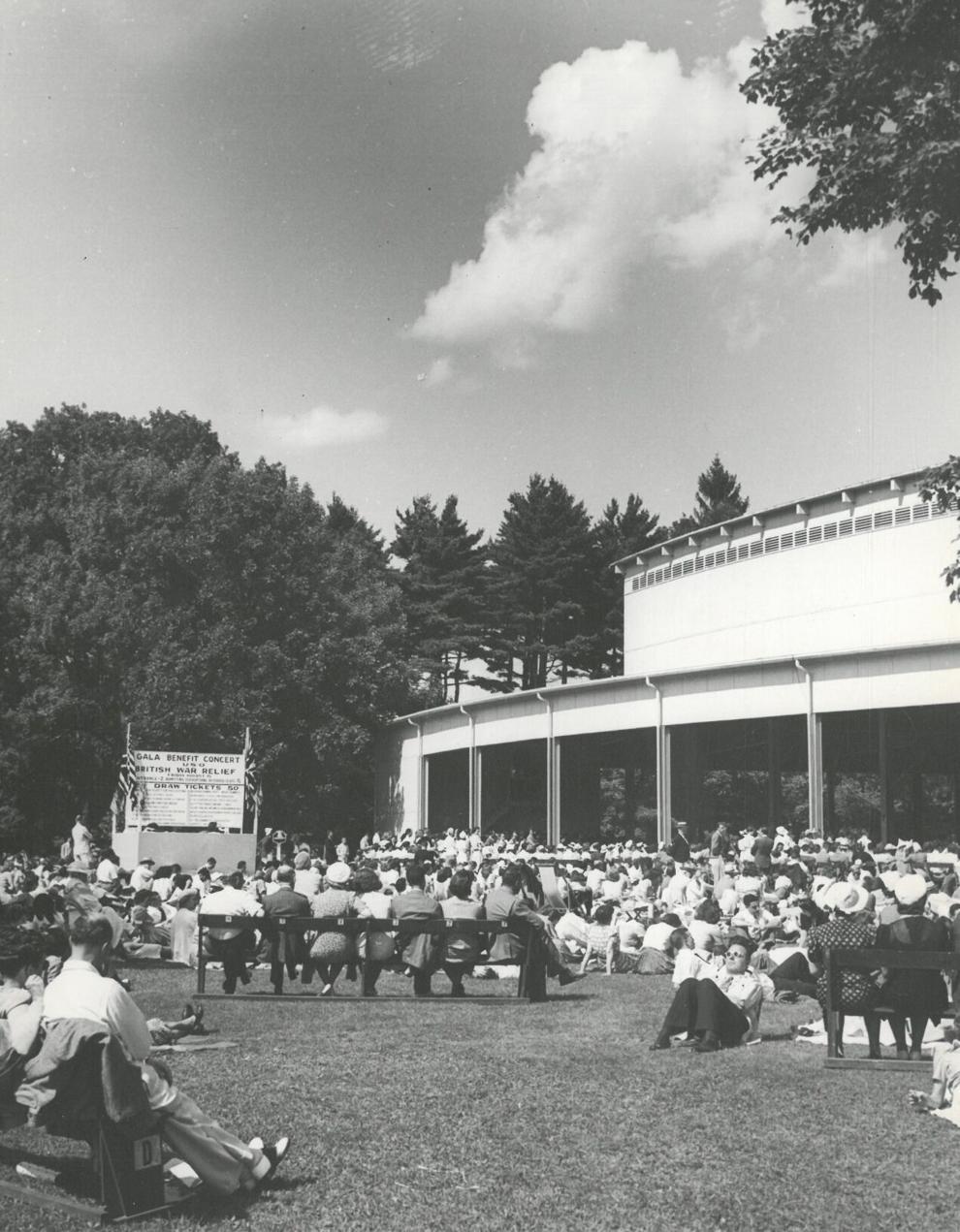 True appreciation, what a gift!