The "Big Dig" of its day, the Hoosac Tunnel was originally estimated to cost $2 million and take four years to construct. The "Great Bore" as it was known by its critics, would cost $21 million and take 24 years to complete. In 1875, at the time of its completion, the 4.75-mile-long tunnel was the second-longest in the world and the longest tunnel in North America (until 1916). It remains the longest in-use railroad tunnel east of the Rocky Mountains.
The tunnel also is known as "The Bloody Pit," as 196 people died over 24 years. Most died of from black powder explosions, falls or falling rocks. The worst incident took place on Oct. 17, 1867, when 13 workers died after being trapped in the "central shaft" after an explosion on the surface collapsed part of the vertical shaft. The explosion was the result of a candle igniting fumes from naphtha gas leaking from a nearby gasometer lamp.
Our photos make great mementos and gifts. Visit our SmugMug galleries to purchase reproductions of these photos in a variety of formats.
The "new fast route between New England and the West"
Hoosac Tunnel workers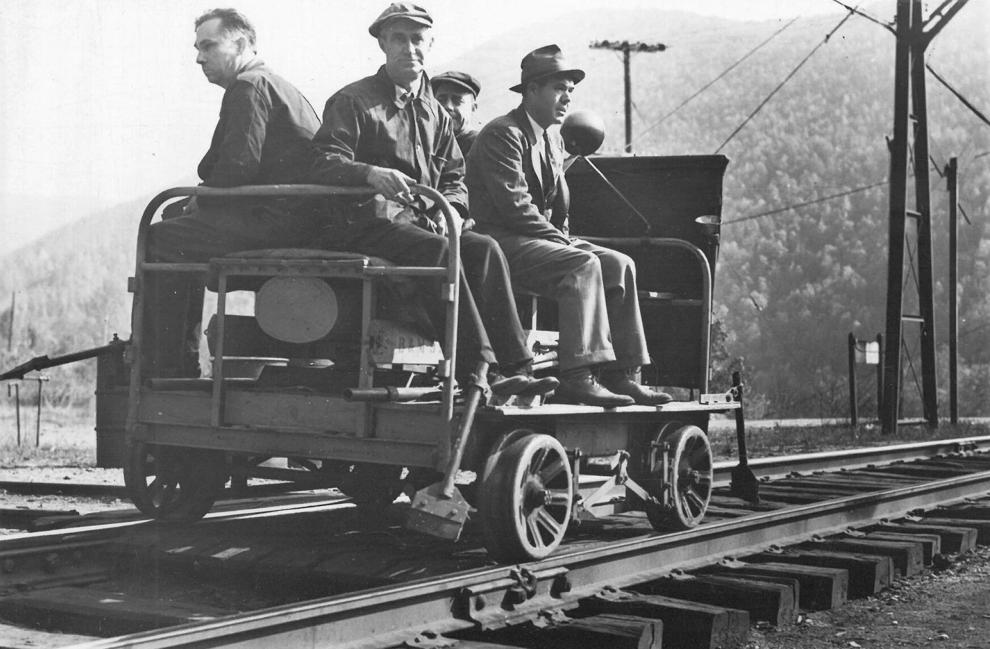 The first attempt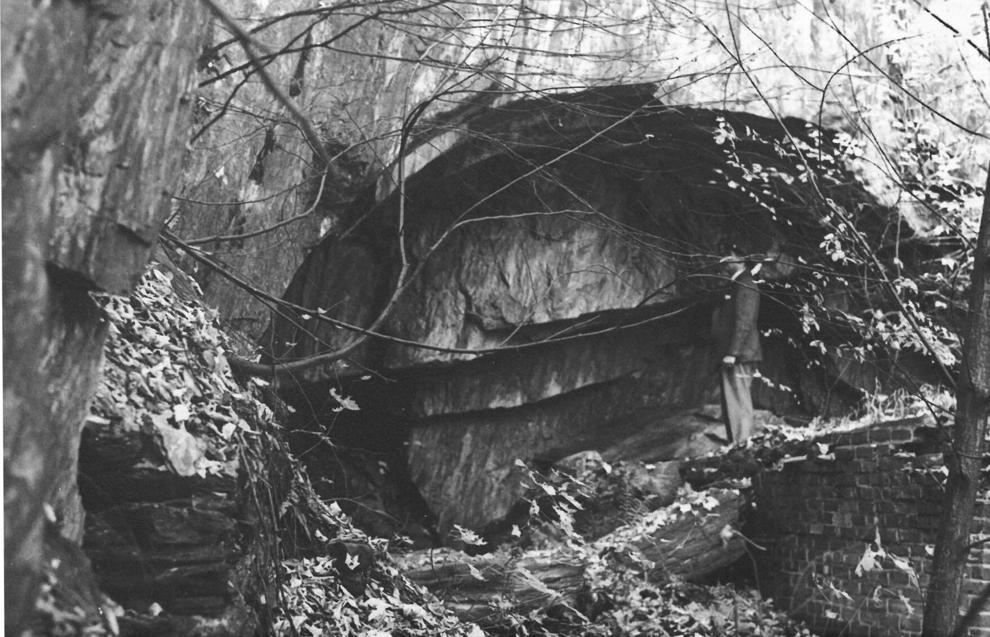 Outside the Hoosac Tunnel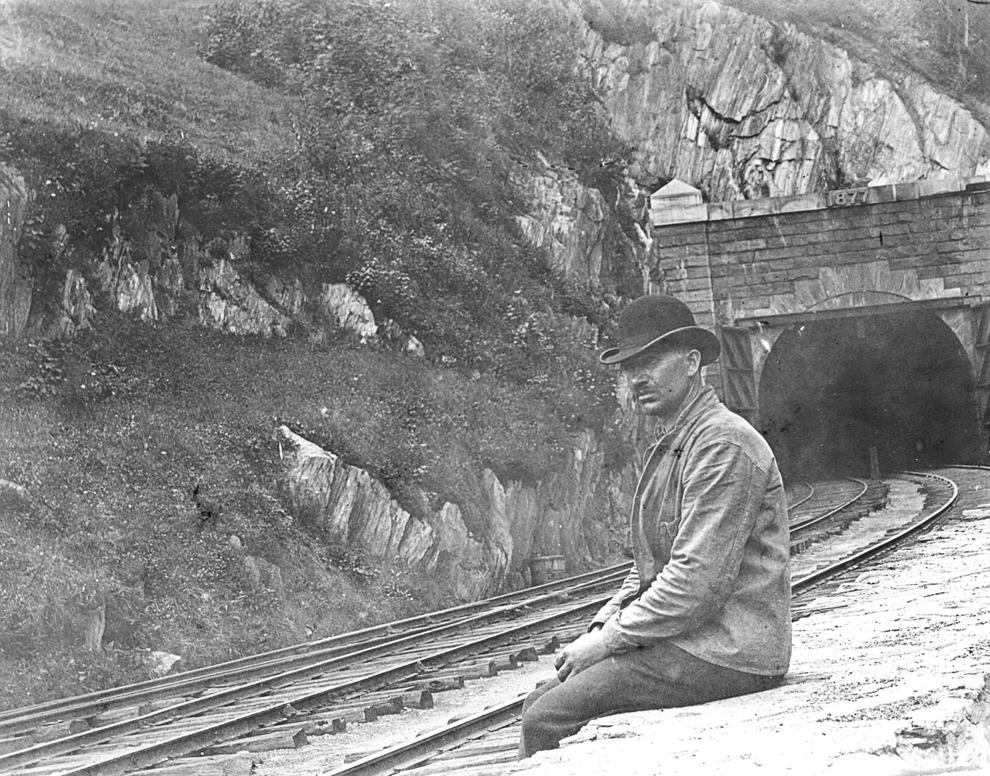 The Eastern Portal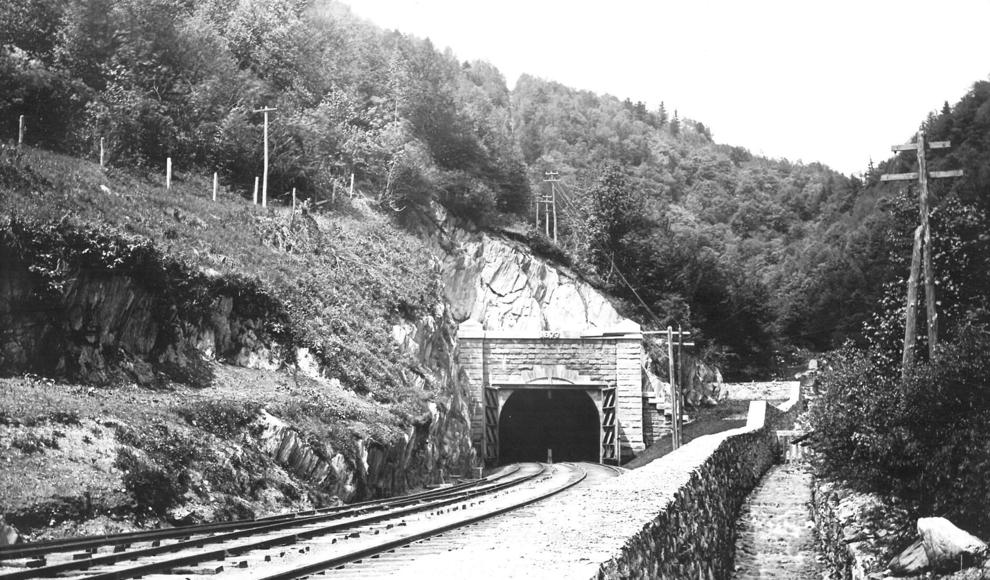 A view of the Eastern Portal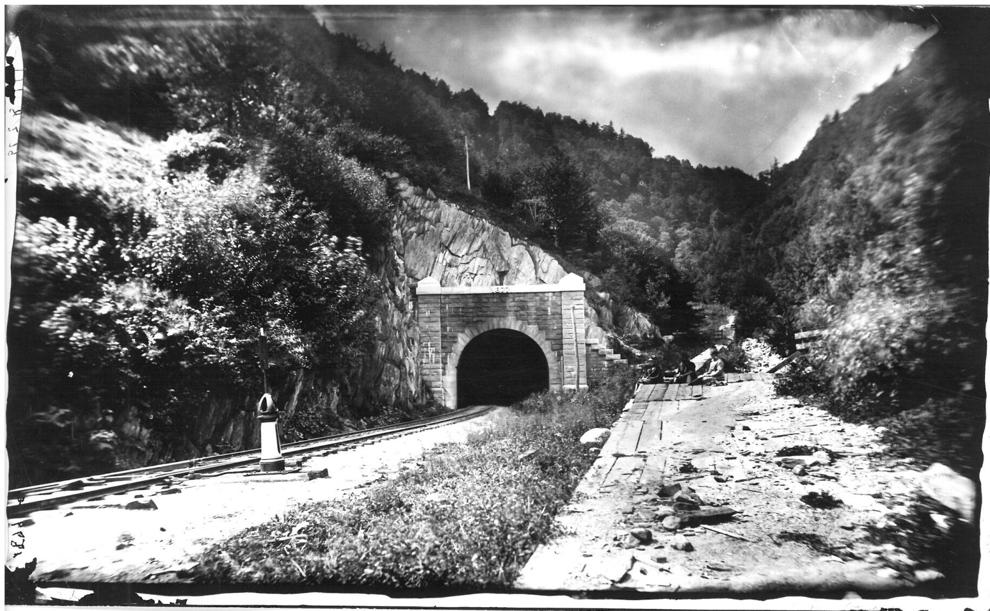 A new steel liner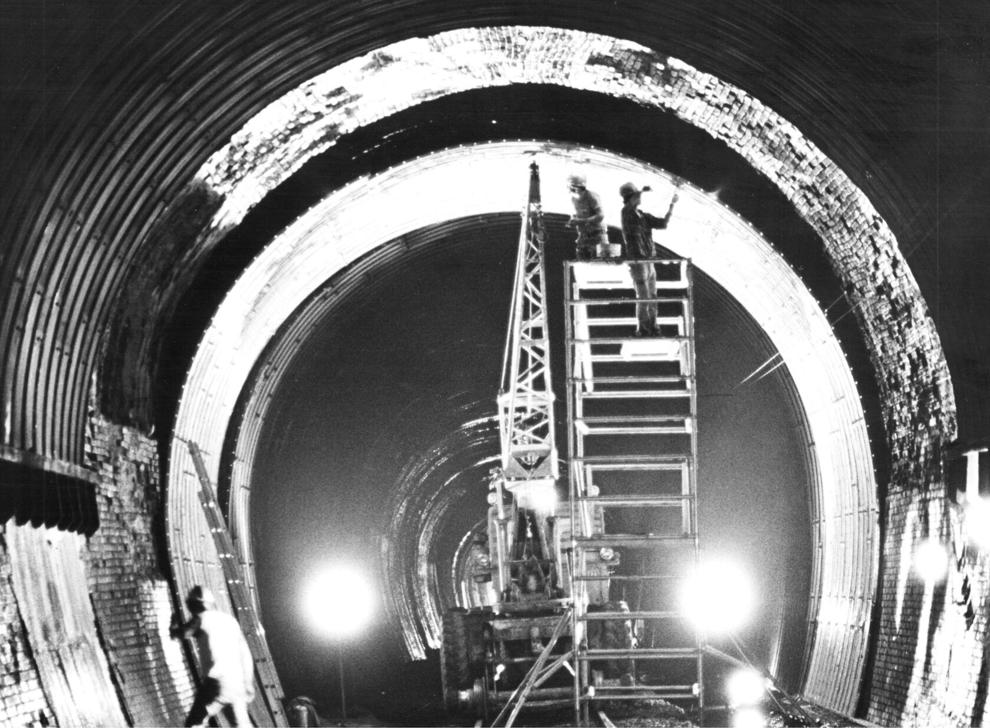 Train leaving the tunnel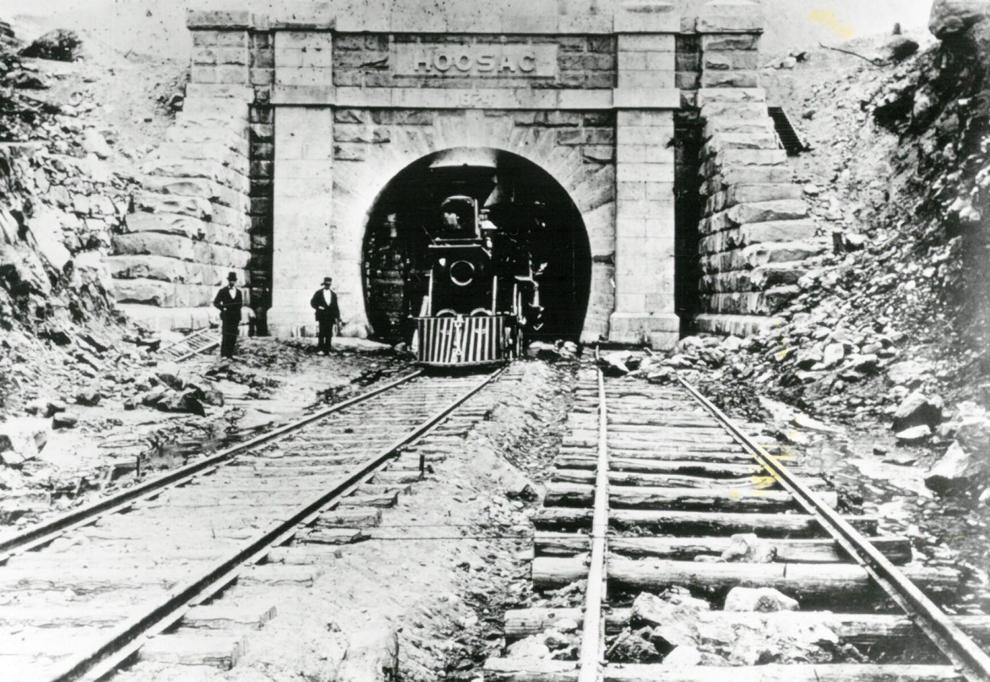 Inside the tunnel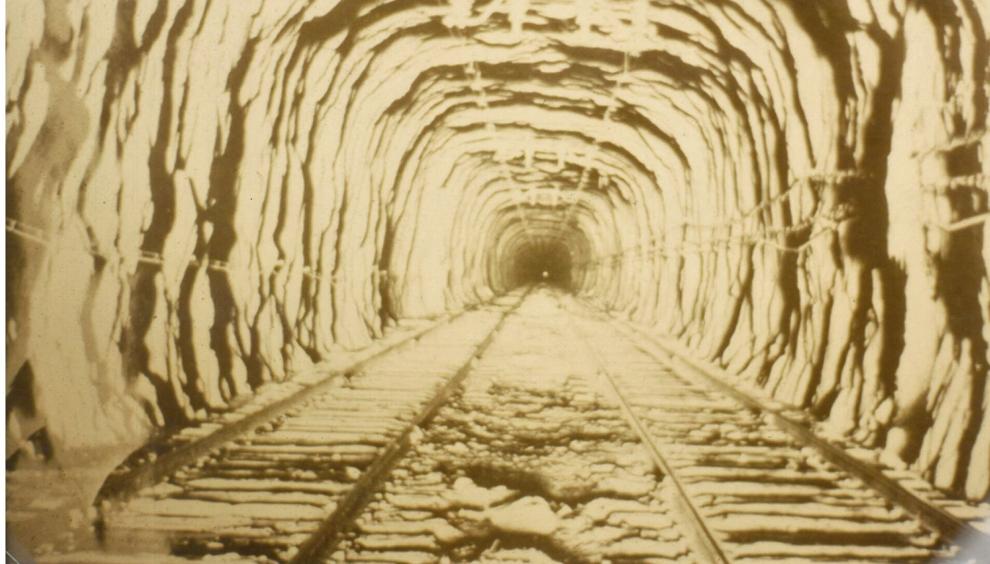 In the distance
A train approaches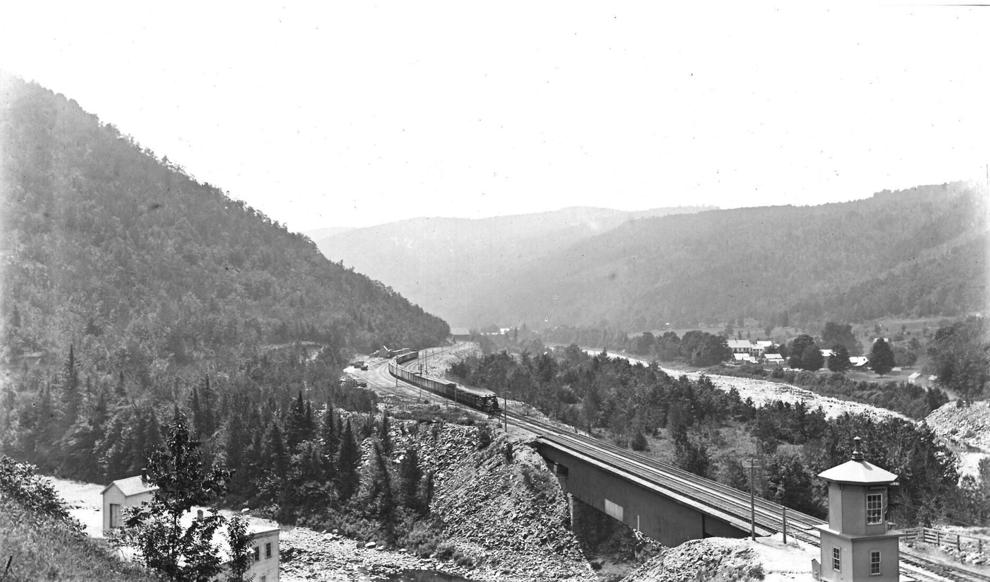 The Central Shaft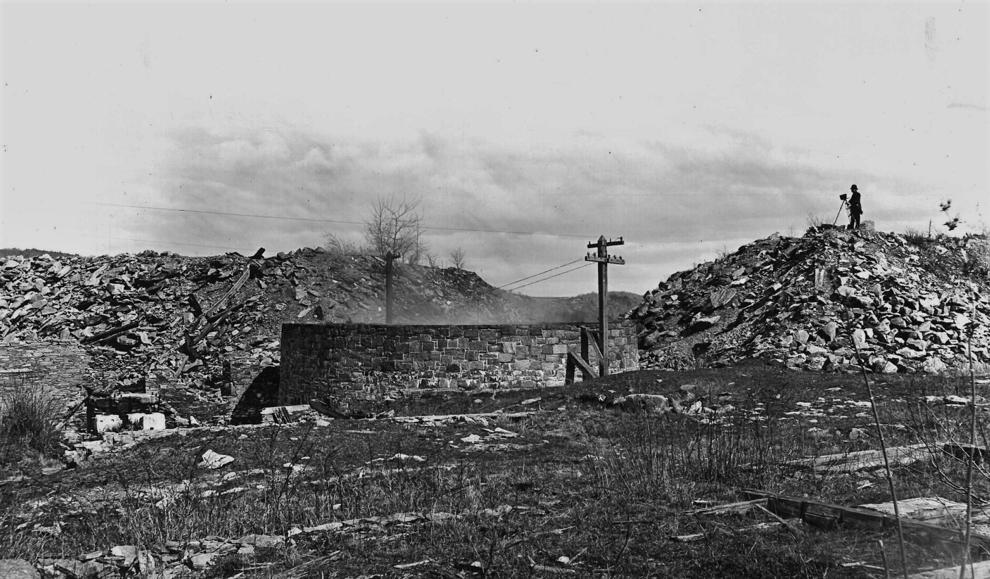 Under construction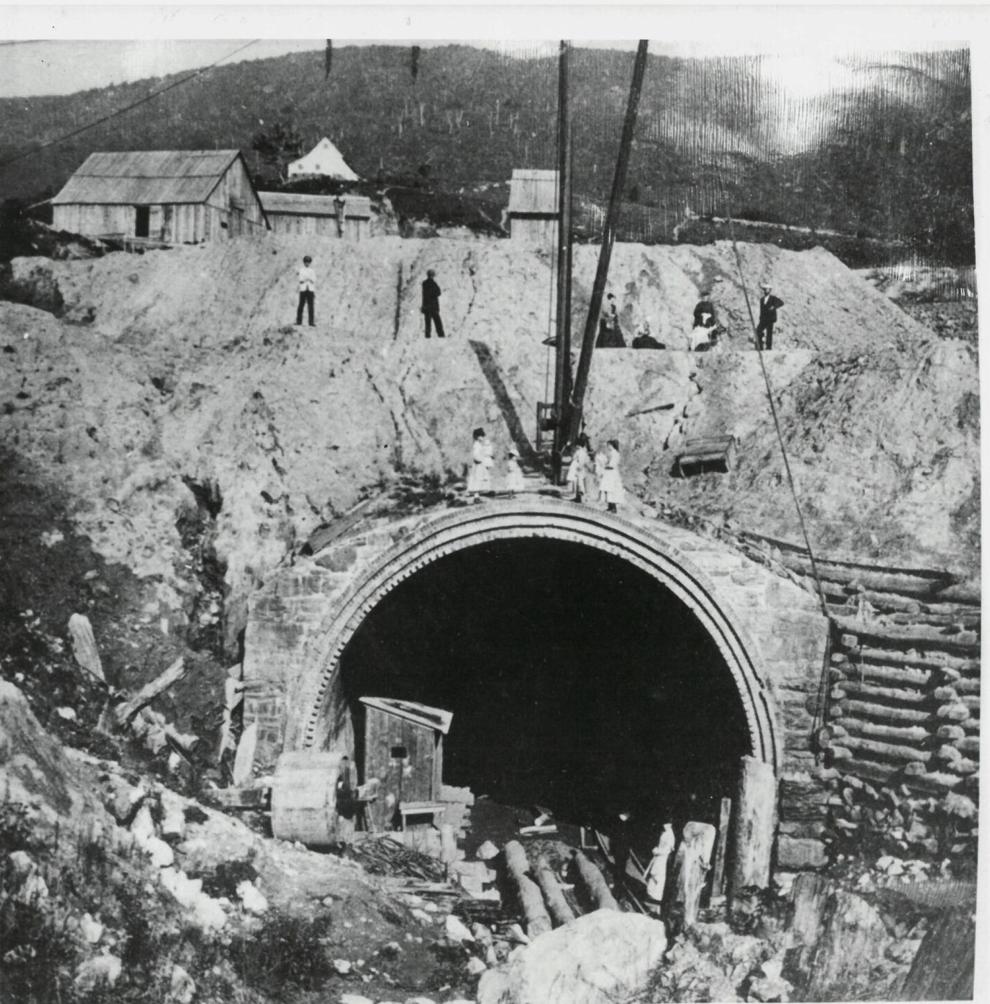 Illustration of workers in a vertical shaft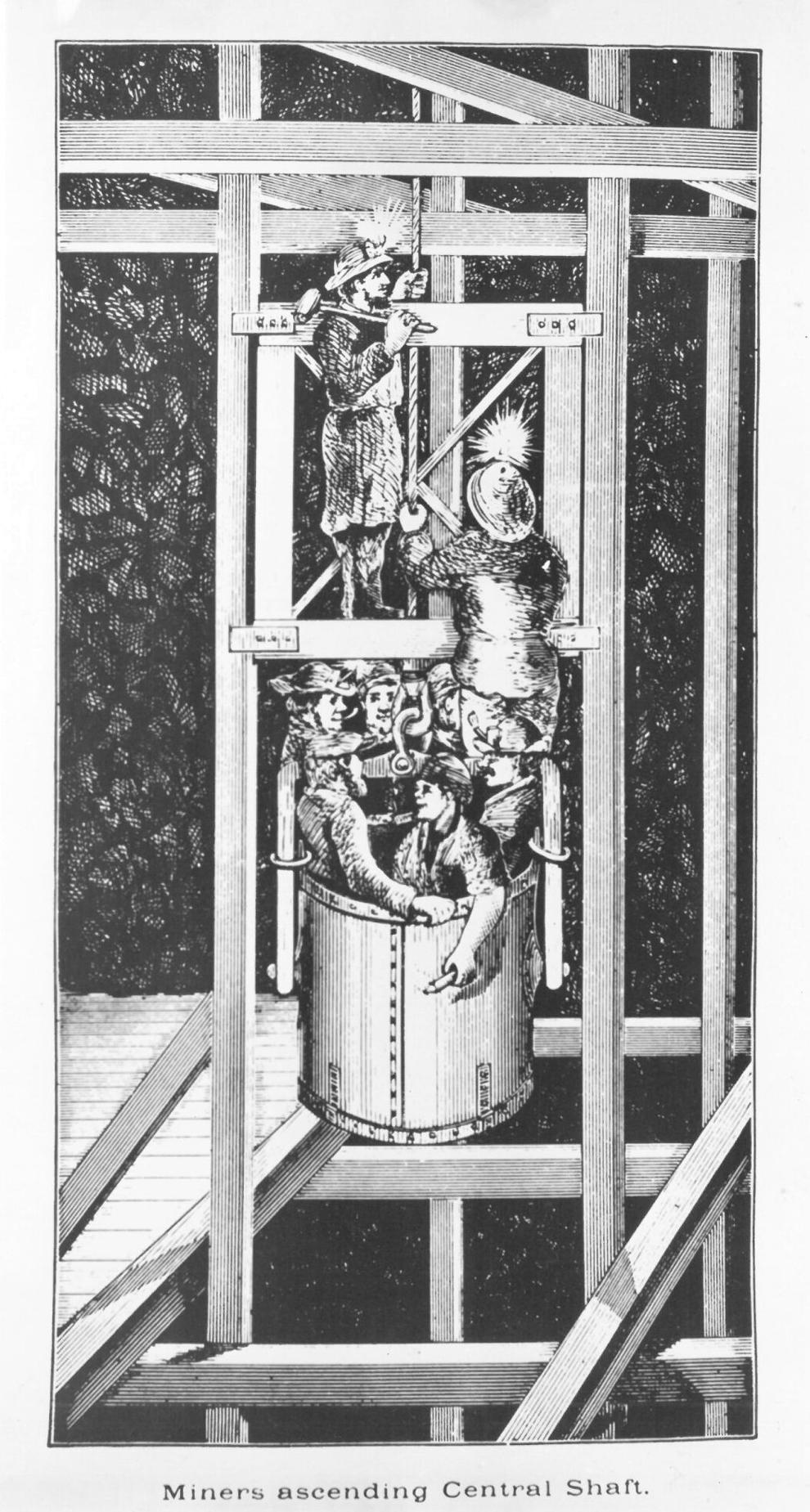 Illustration of construction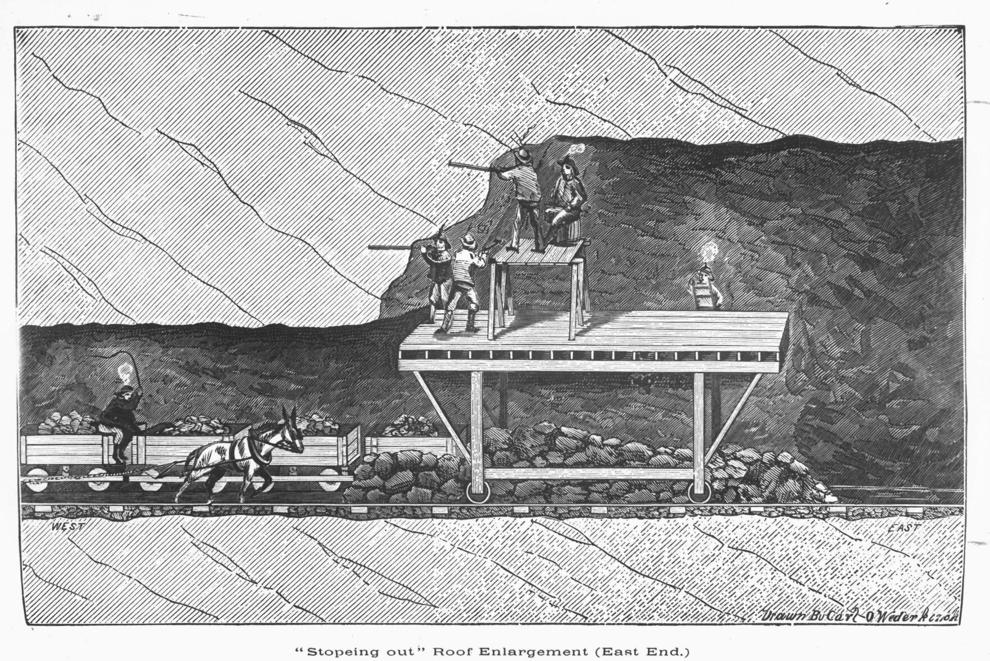 Drilling the Hoosac Tunnel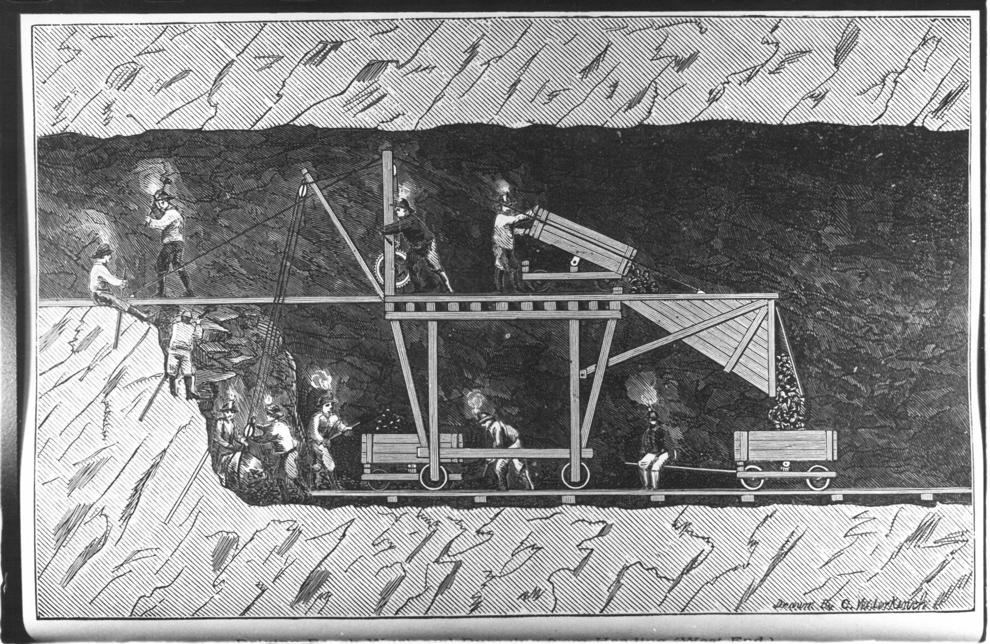 Looking out of the Eastern Portal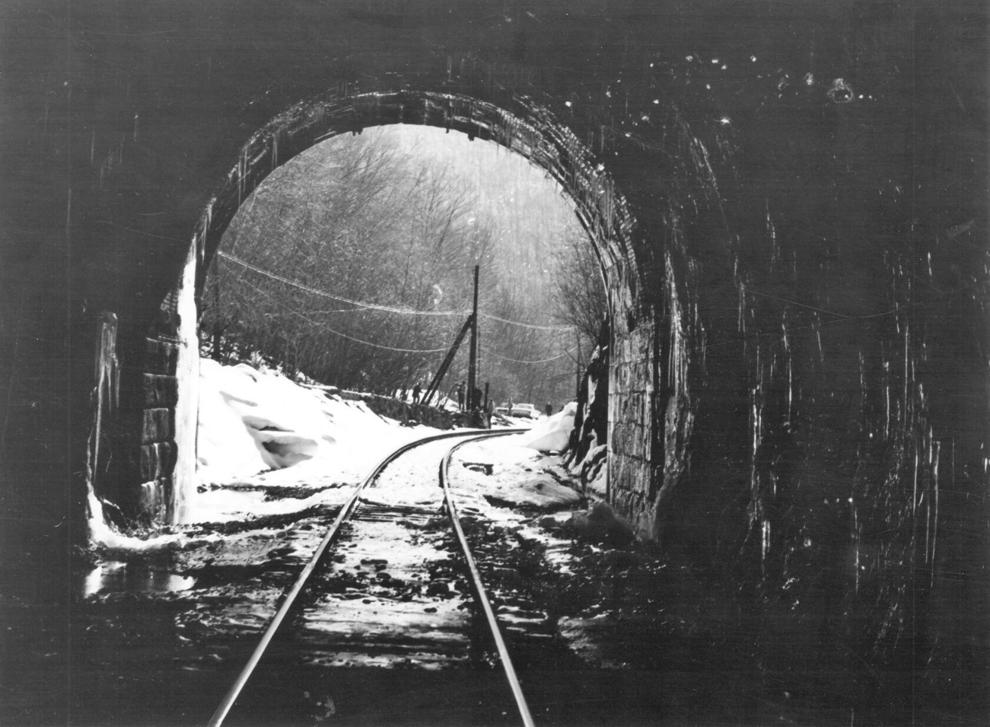 View of the Hoosac Tunnel store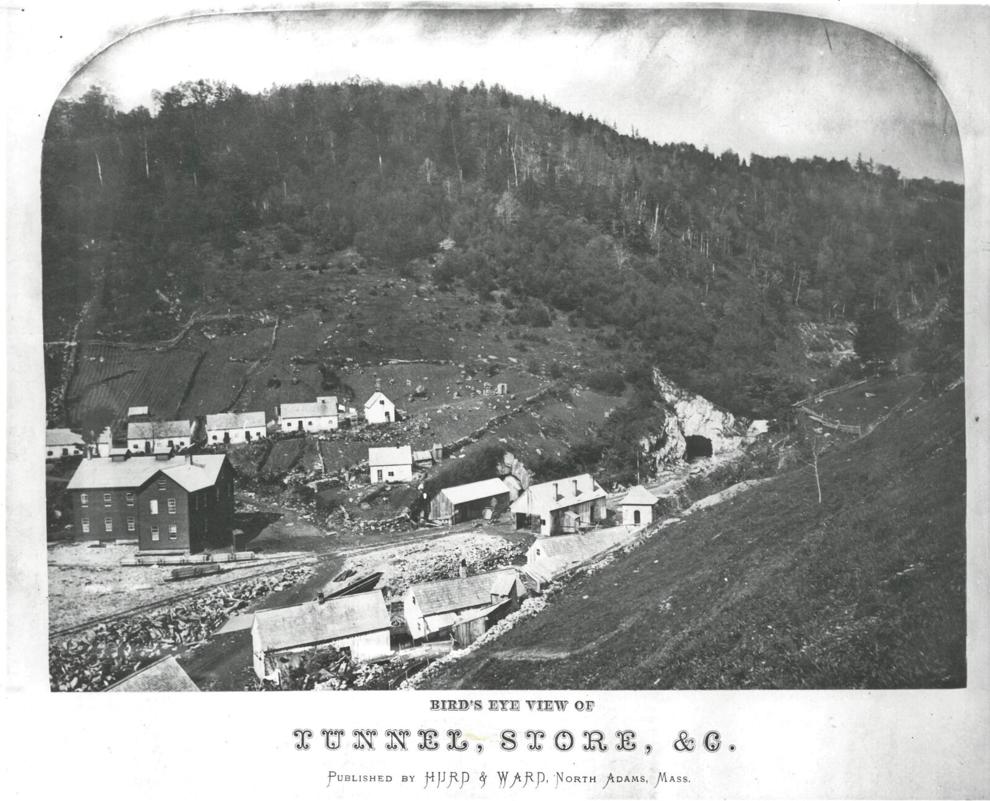 Construction continues
Construction on the Eastern Portal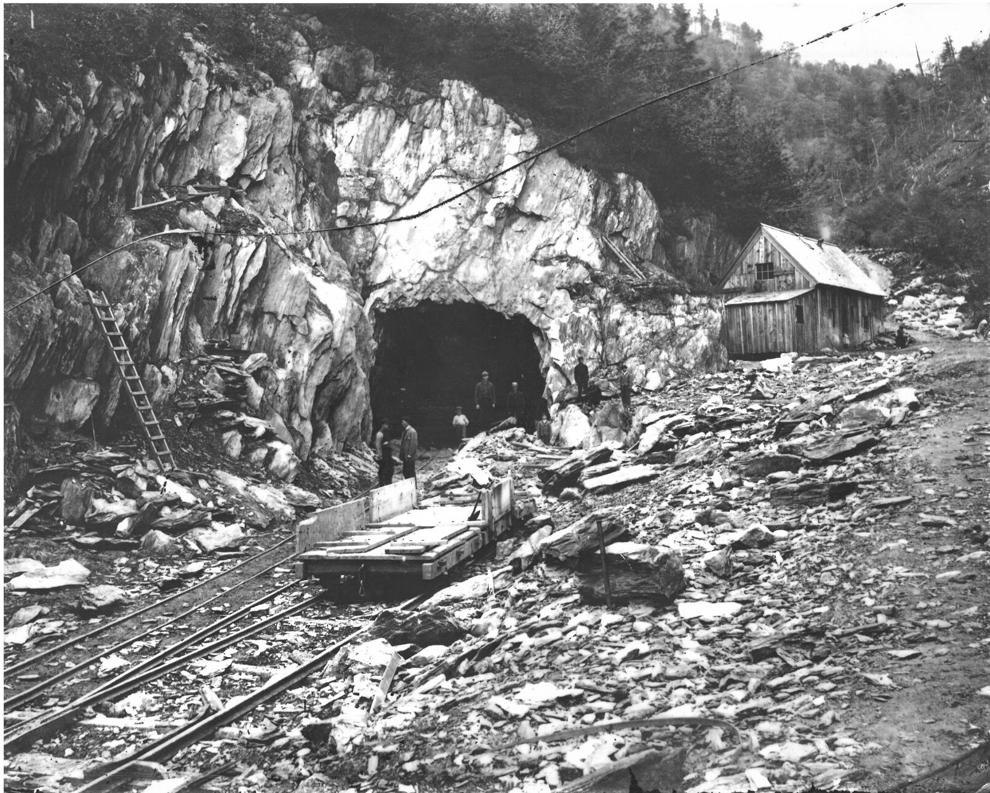 Train engineer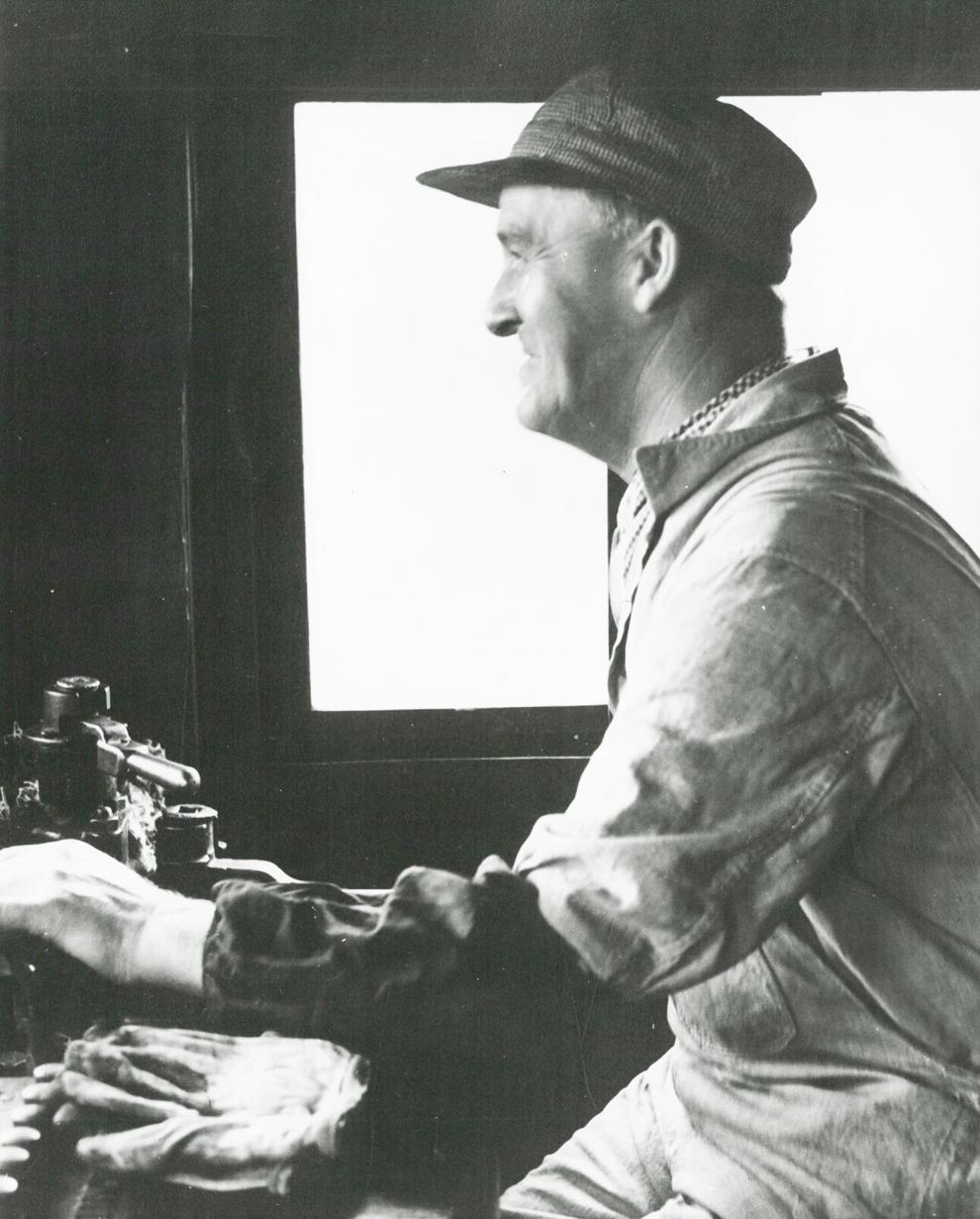 Hoosac Tunnel workers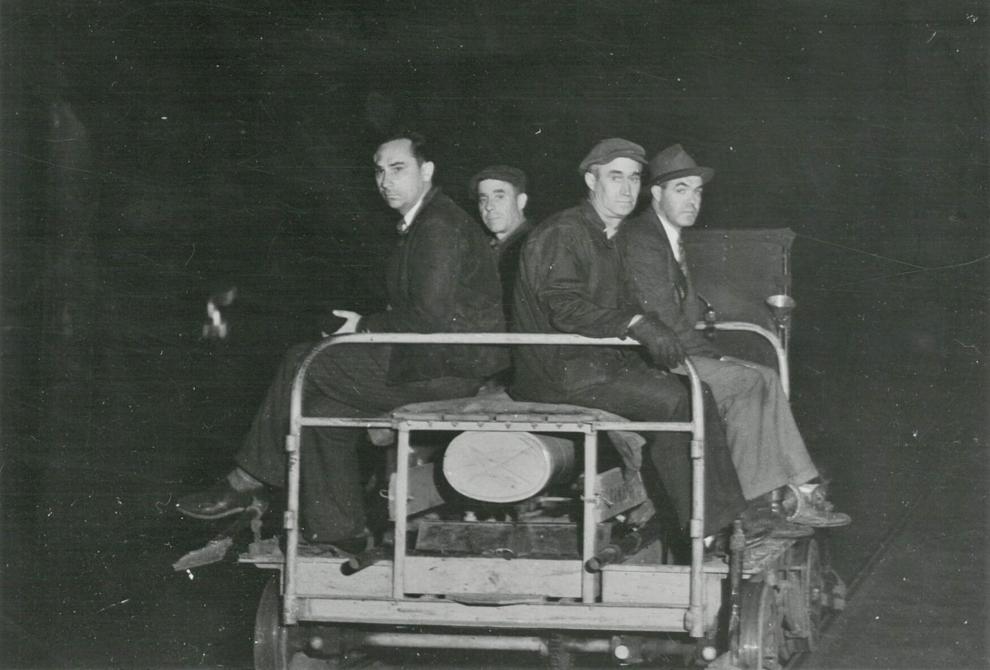 Tunnel workers in 1895
On the tracks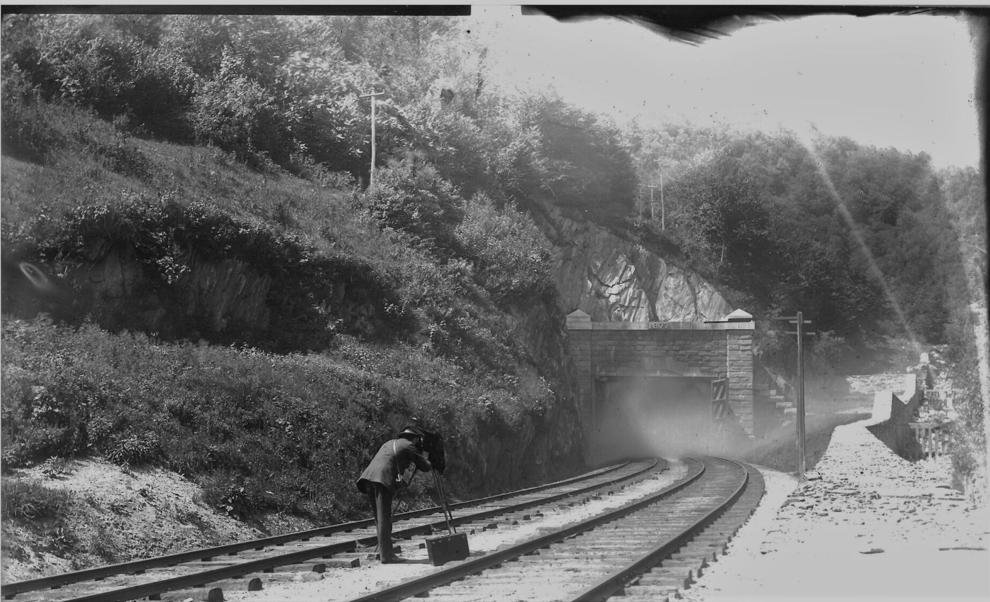 All Aboard!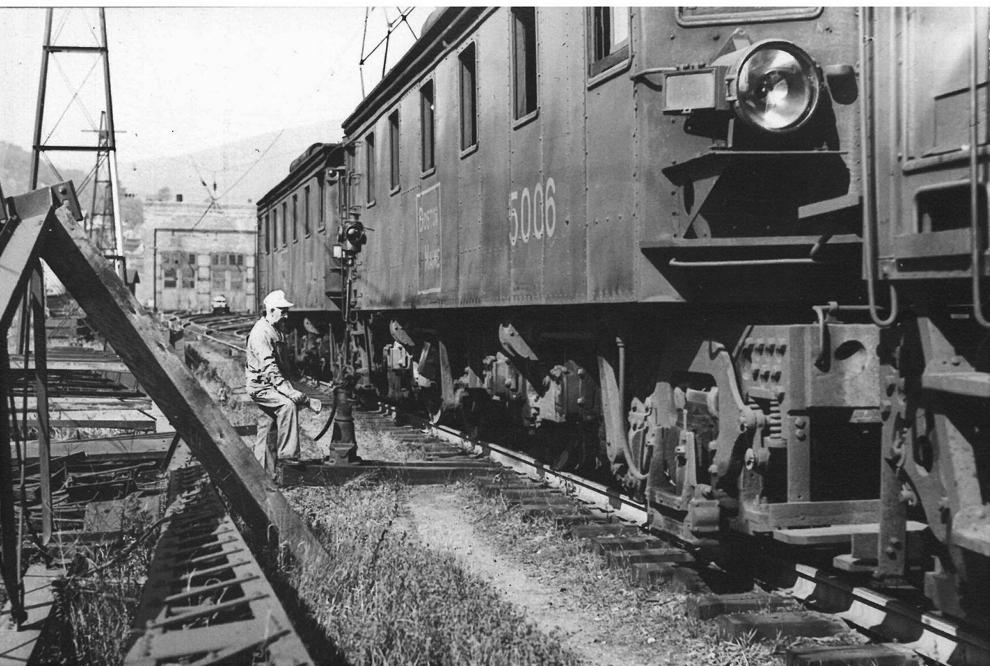 Outside the eastern portal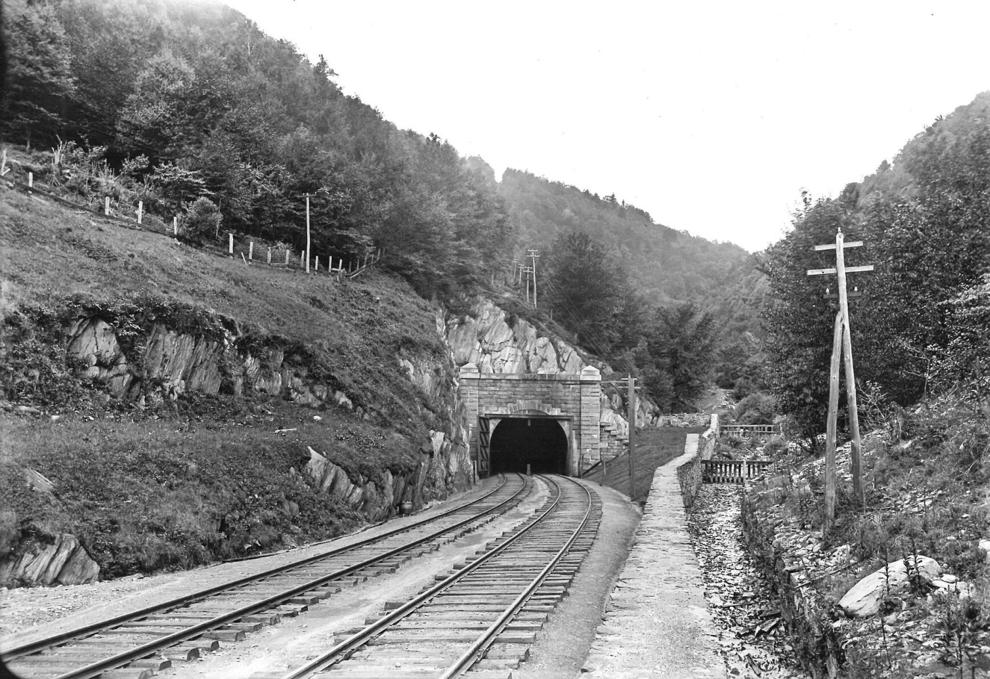 In North Adms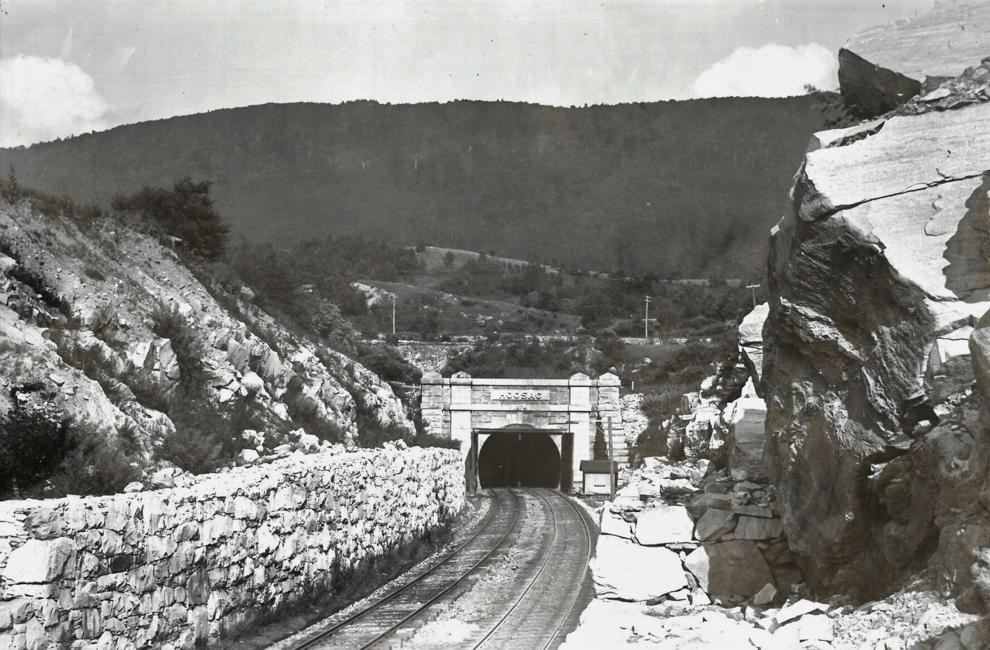 Train on its way to the tunnel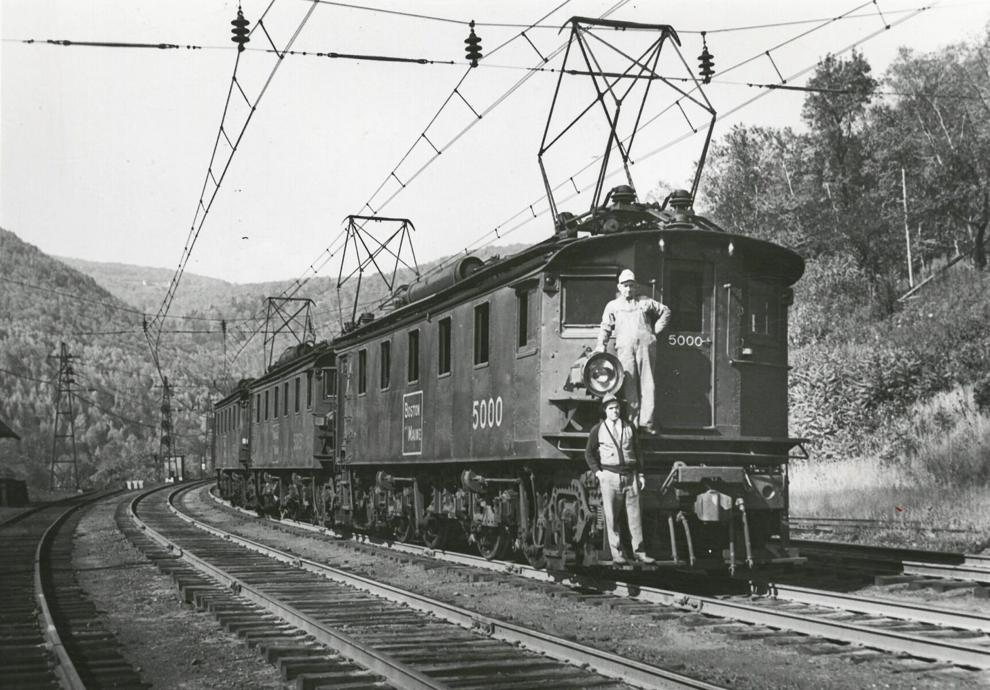 Central Shaft fan house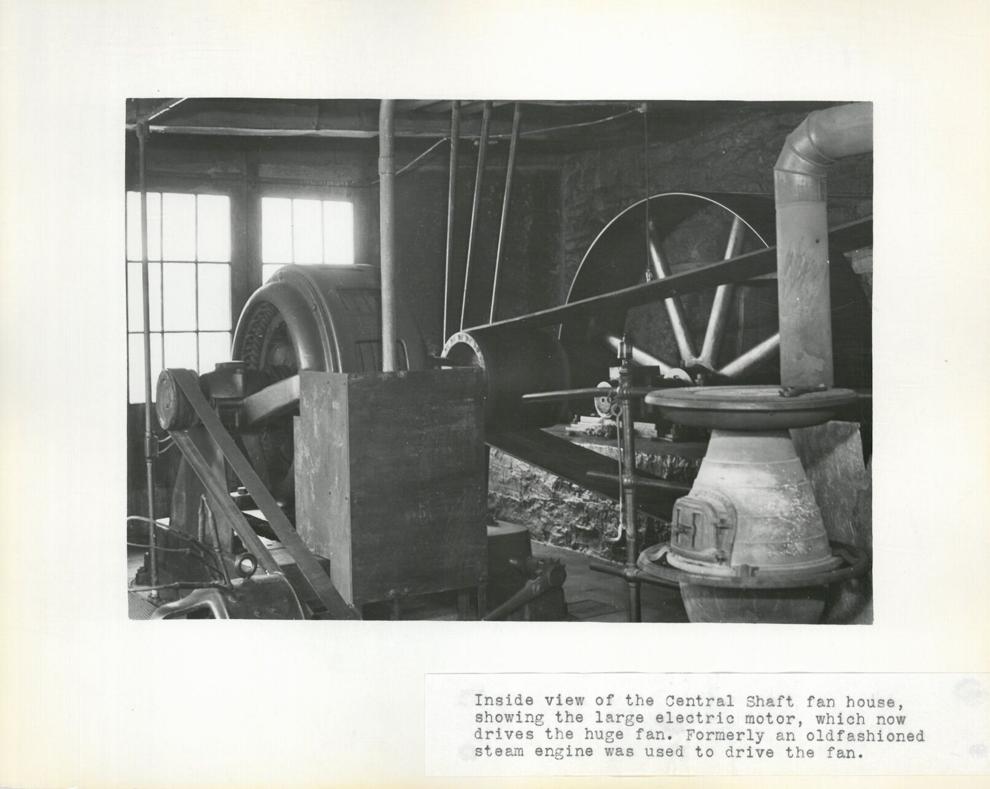 George M. Mombry's electric fuse explode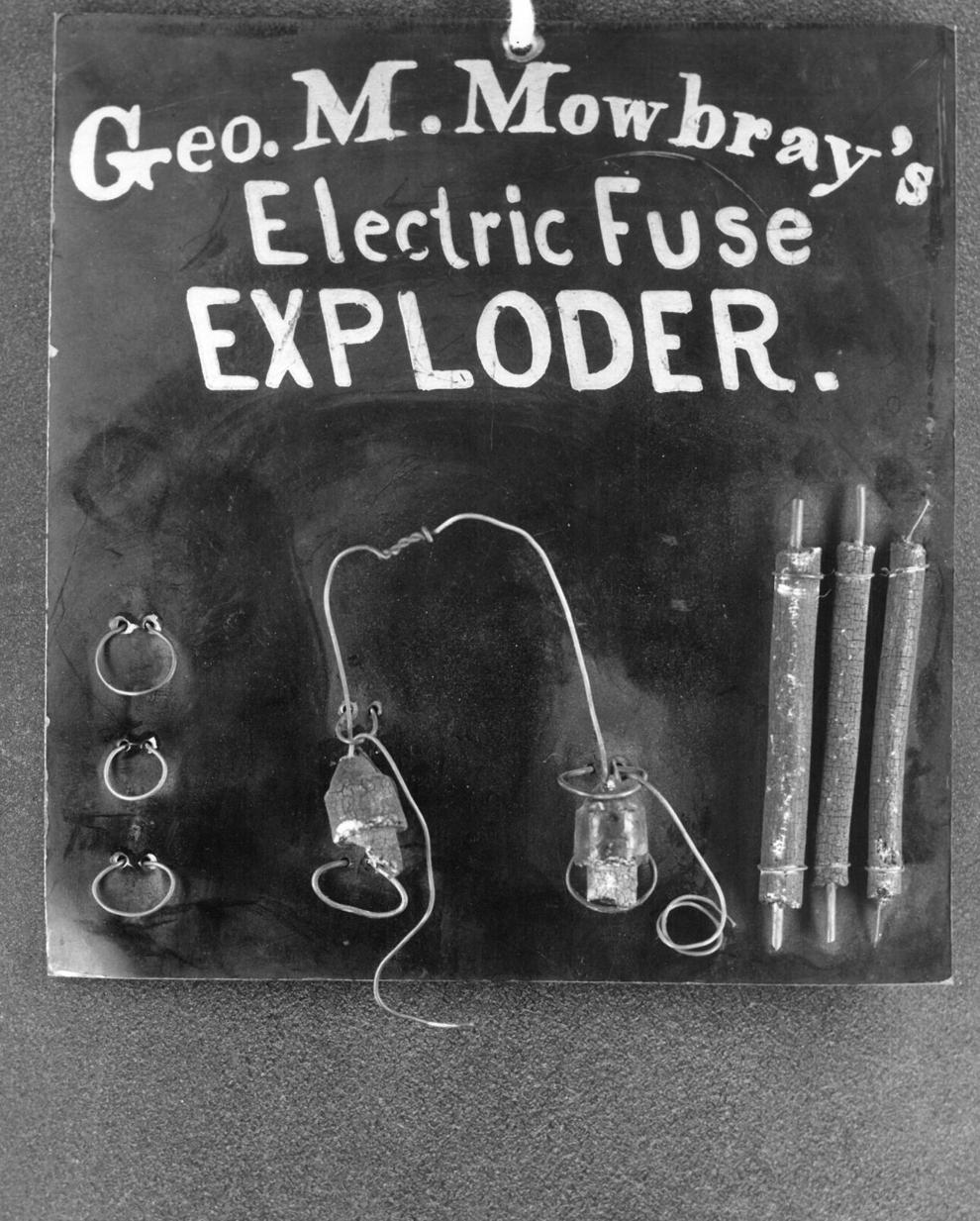 Hoosac Tunnel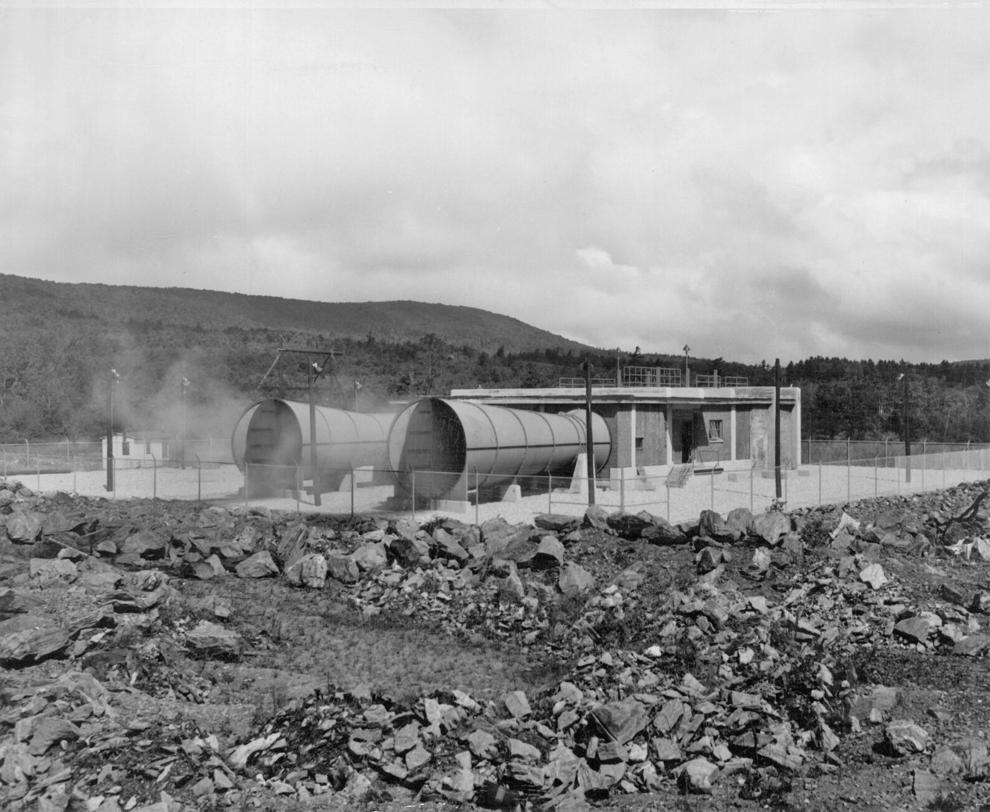 Saloon on wheels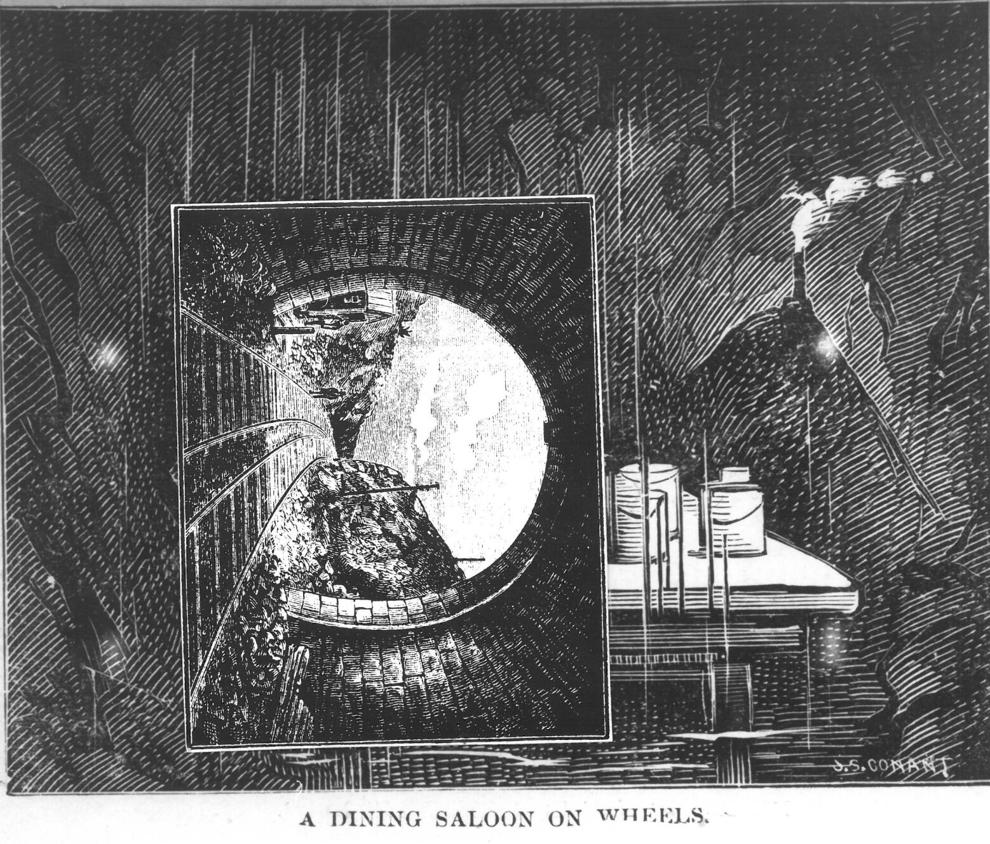 George M. Mowbry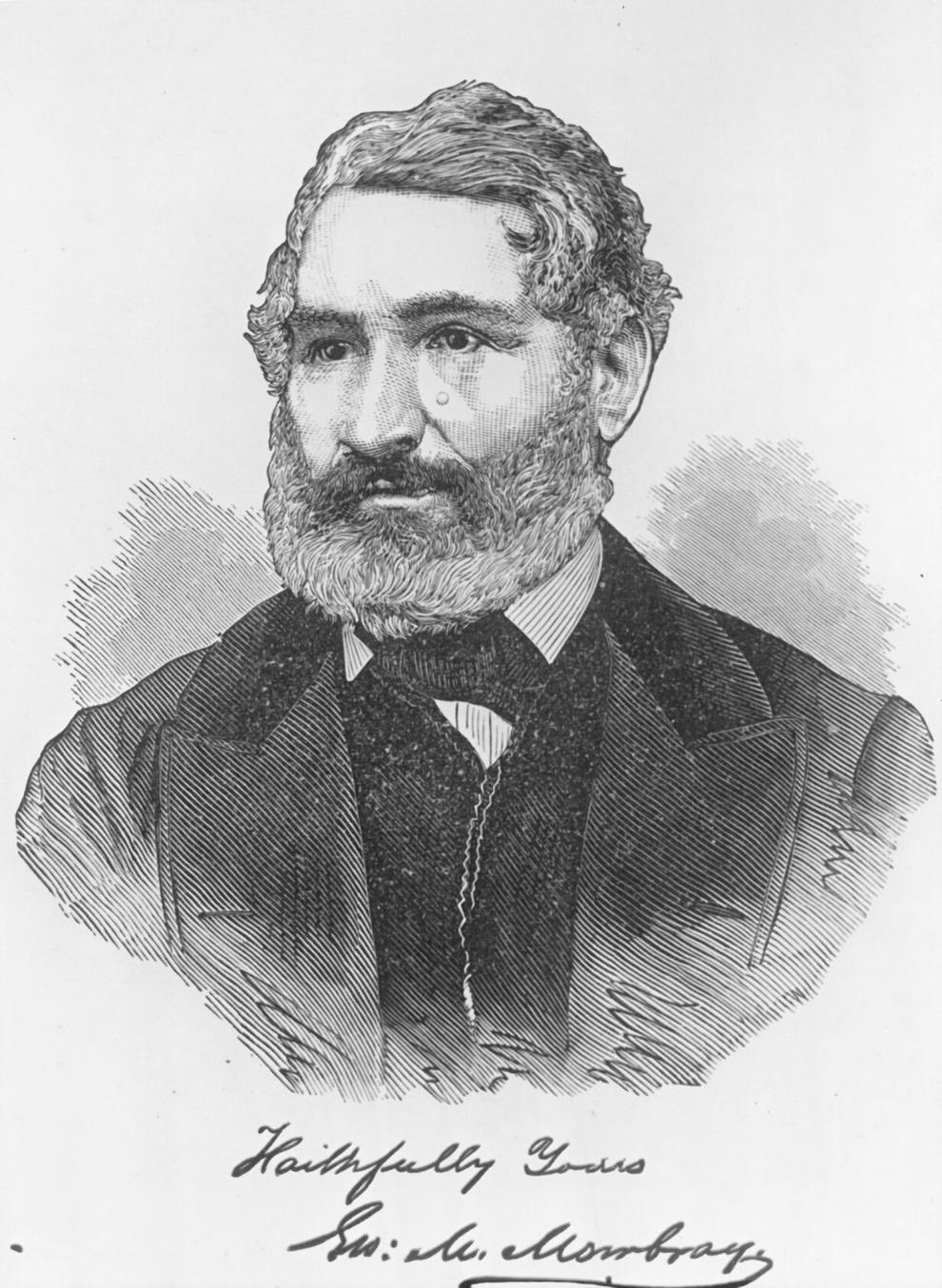 Hoosac Tunnel in 1954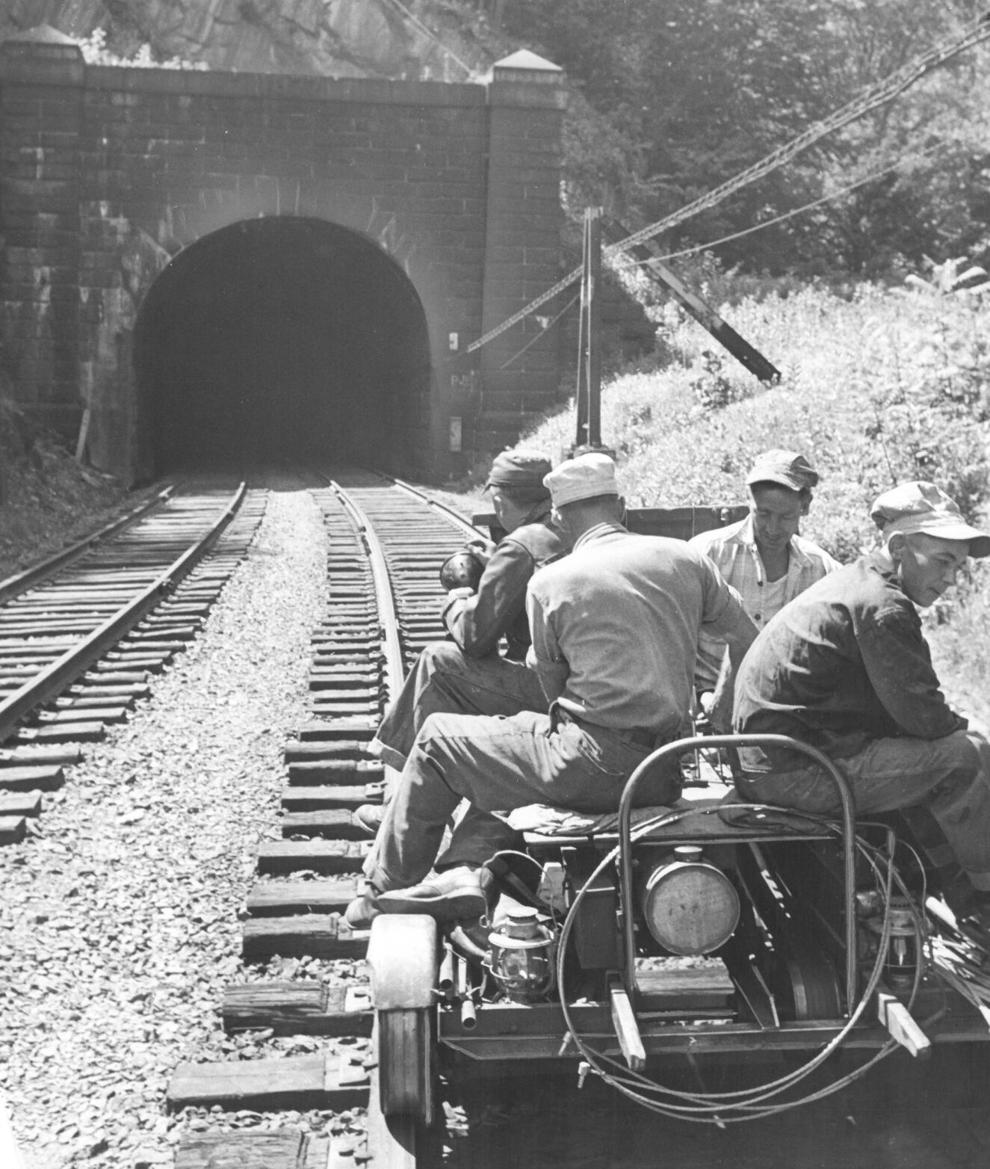 Cross section of the Hoosac Tunnel

Hoosac Tunnel Nitroglycerin Works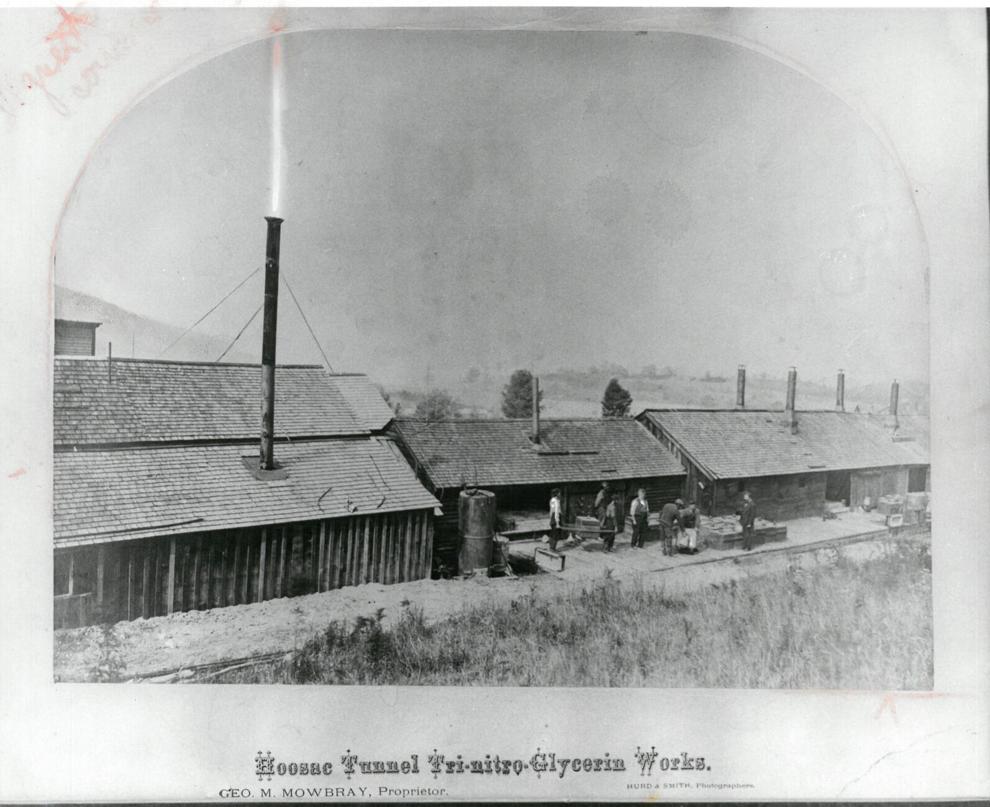 Construction illustration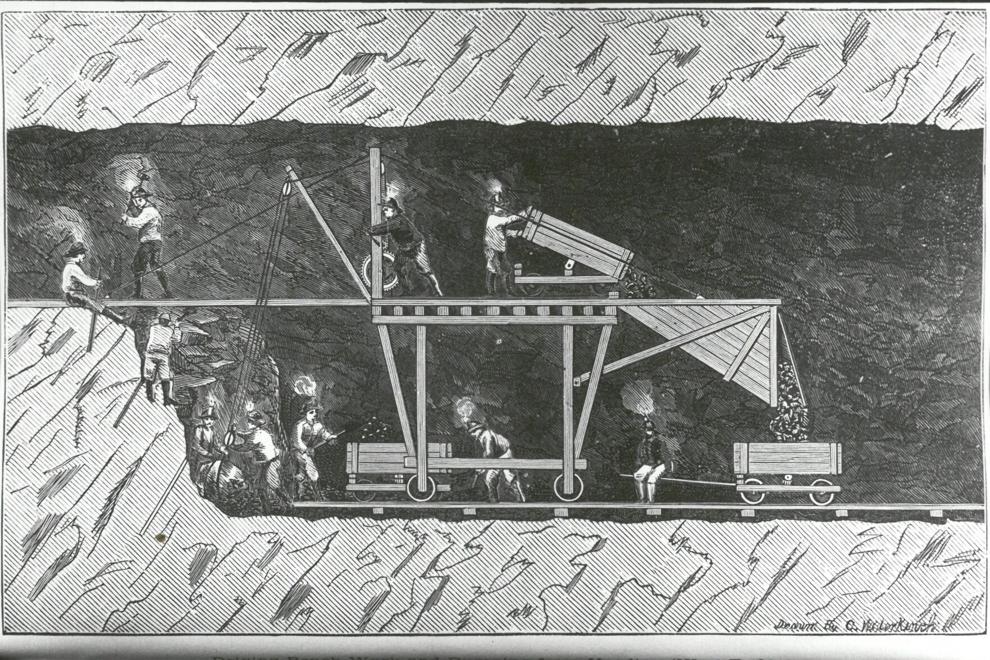 Nitroglycerin Factory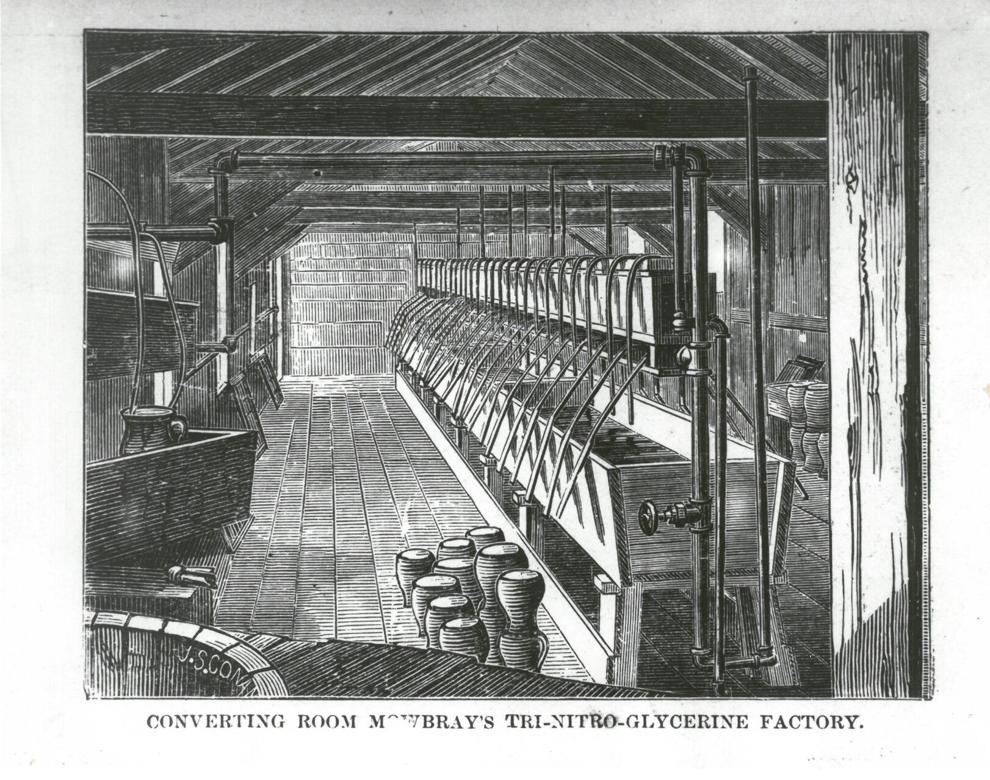 Looking out of the west portal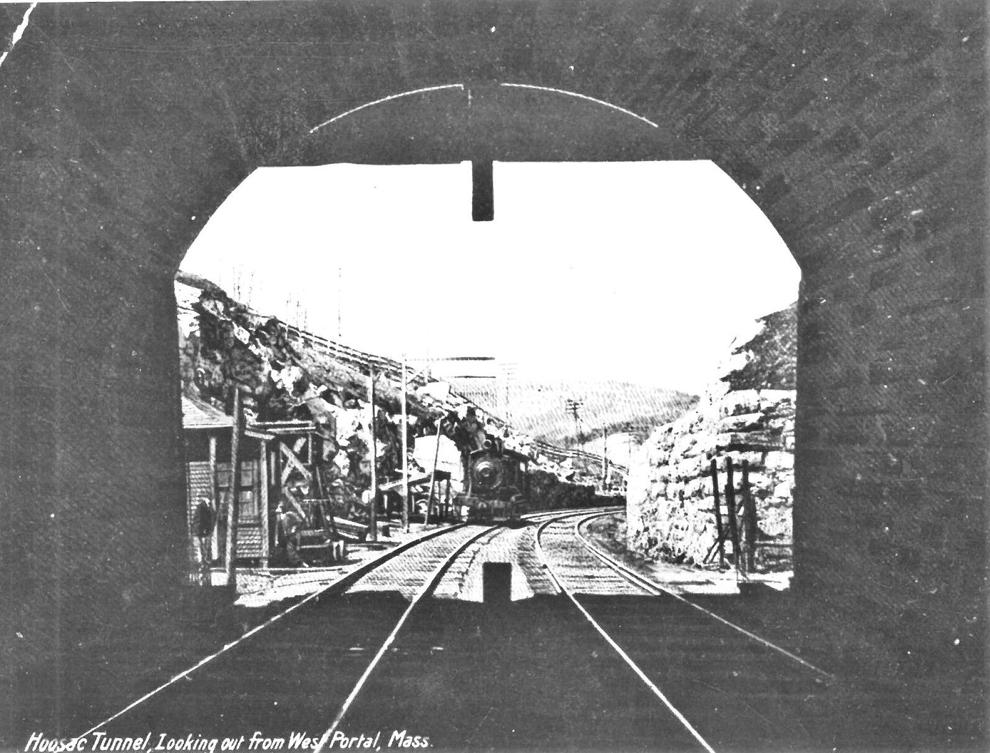 A view of the Hoosac Tunnel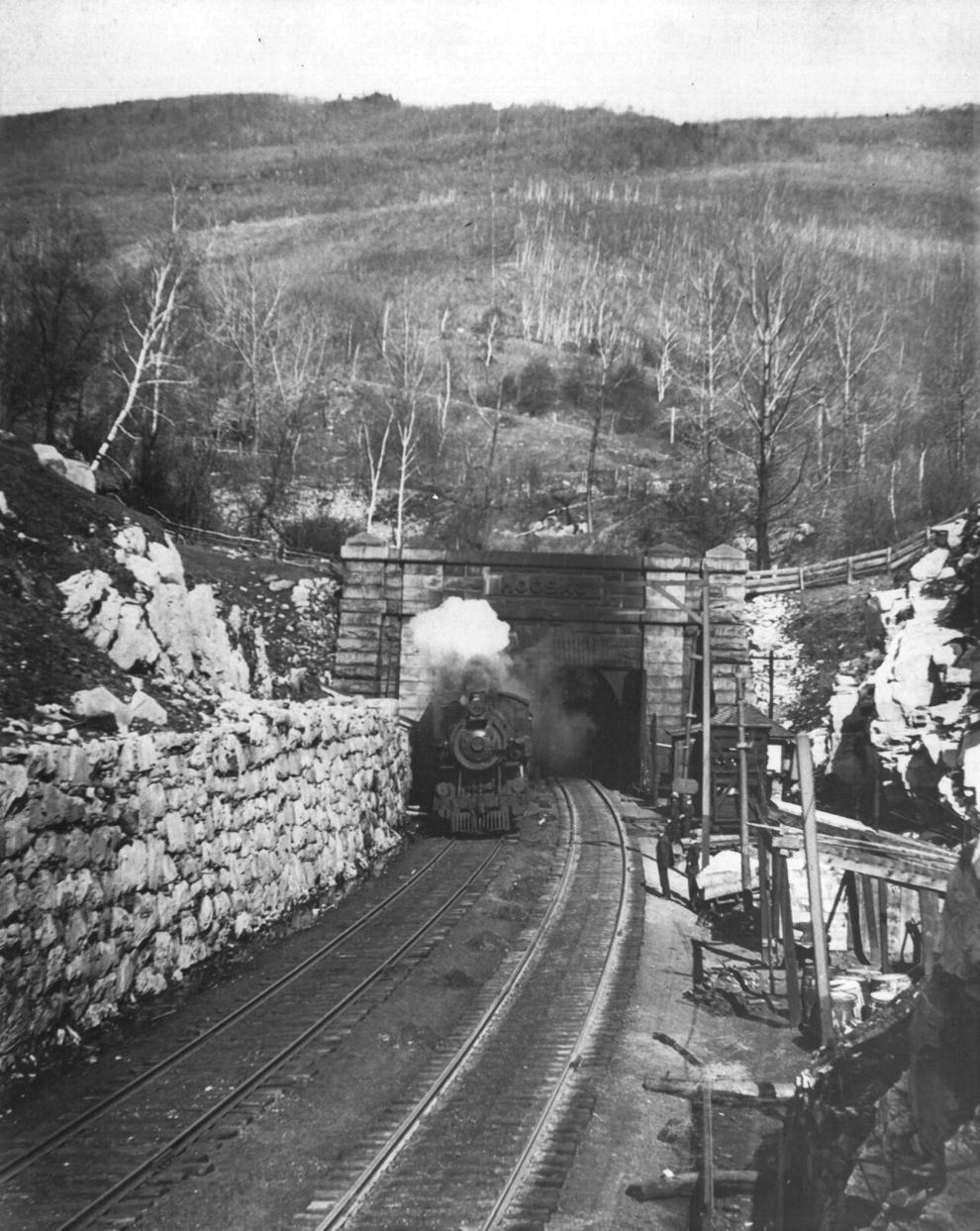 Bond Family photograph at the Hoosac Tunnel