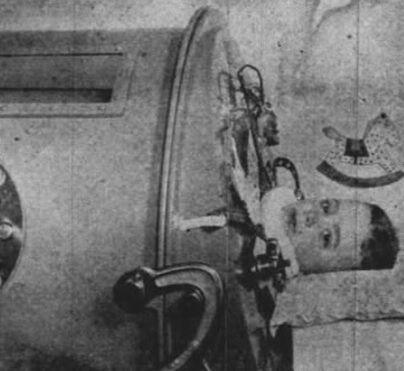 Although baby boomers will remember the Bobby Kidney Sunshine Club, few may know the story behind the organization.
Bobby Kidney was the son of John and Ida Kidney, who lived on Madison Avenue in Pittsfield in the 1940s. Bobby was 5 years old in 1945, when he was stricken with polio during the epidemic of the 1940s and 1950s.
Paralyzed from the neck down, he was the first polio victim in Pittsfield to receive treatment in an iron lung machine — an early mechanical ventilator. Bobby had been hospitalized for nearly three years, with most of each day in the iron lung.
In May 1948, he was transferred from the House of Mercy (now Berkshire Medical Center) to his home, along with the iron lung. Bobby's convalescence was the subject of a feature article in the National Foundation for Infantile Paralysis publication.
In August of that year, a neighbor arranged for Bobby to see his very first parade, the Parks Department's annual Mardi Gras parade. This caring neighbor was Robert Stafford, who, at the time, worked at Carr Hardware. Robert was one of those positive people whose life is dedicated to giving to his/her community and helping others.
Robert and his wife, Christine, parents of two daughters, were especially supportive of young people. Robert was a volunteer member of the Neighborhood Playground Council for the nearby Francis Avenue playground and also an organizer of the Pittsfield Parks Department's annual winter fishing derby for youngsters. However, his greatest contribution to the community grew from his getting to know his Kidney neighbors and son Bobby.
When Bobby Kidney had returned home, Robert thought that this youngster, being confined to the home and the iron lung, would benefit from a television. Back then, very few homes had TVs, as they were relatively new and quite expensive.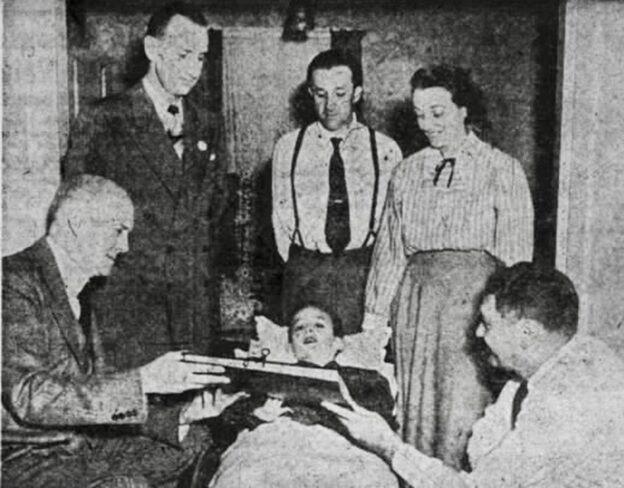 Robert met with other neighborhood playground councils, and together they got all of the city's playgrounds to raise funds for a television for Bobby. Over $1,600 was raised by playgrounds by fundraisers in less than a month. England Brothers Department Store provided a television at its cost — $500 — leaving $1,100 in extra funds.
When Bobby received the television, he asked if other kids like himself would be getting a TV. The youngster's question proved to be significant. Despite his condition and confinement, Bobby was described by others as a cheerful youngster brimming with life, and radiating affection and concern for others.
Based on Bobby's comment, Robert had an idea for the extra funds raised. On Oct. 20, 1948, he invited the media, church representatives, community and social service agencies to a meeting at which he talked about creating a volunteer organization that would begin by using the excess television funds.
Robert suggested forming a volunteer-based social/recreational club for shut-ins in the city. The participants liked the idea, and the meeting became the start of the Bobby Kidney Sunshine Club.
The organization grew quickly, with both volunteers and members requesting services. The volunteers held annual fundraising drives and telethons, with the funds to be used to provide cards, cakes, flowers and gifts on birthdays. Funds would also be used for equipment to show movies in homes of shut-ins and nursing facilities, to loan televisions on a rotating basis, and to provide beds, wheelchairs, crutches, canes and more.
In the first 25 years of the Bobby Kidney Sunshine Club, Robert Stafford served eight terms as president, and several hundred volunteers provided more than 20,000 visits. The goal of the organization was always to provide social and recreational activities, not medical or therapeutic services that were offered by professionals.
Shut-ins of all ages were included, with many elderly residents in nursing homes visited. Referrals were mostly by word-of-mouth. However, if Robert would see a person with a disability, he would think nothing of approaching them and their families to talk about the club.
In the pre-computer days, records were kept on file cards for each person, with birthday, illness and visitation information. The club founder had spent many evenings and weekends visiting shut-ins himself and with his family members. His oldest granddaughter, Donna, recalls often accompanying him and what a meaningful experience it was to interact with others on these visits.
In addition to the annual fundraising drive, each year the organization received the proceeds from a baseball game between policemen and firemen. The firemen also sponsored a Christmas party each year. One of the most popular facets of the Bobby Kidney Sunshine Club was a half-hour radio show weekend mornings donated by WBRK that ran from the beginning of the organization until just a few years ago.
Sadly, Bobby Kidney passed away in September 1949, just five days before his 10th birthday. He was always a cheerful kid, despite his inability to sit up and that, much of the time, he required the iron lung. The Berkshire Eagle described Bobby as "the symbol in the city of all shut-ins."
Robert Stafford retired in 1981 from working 15 years at General Electric as a skilled plumber and steamfitter. He continued with his volunteer work for the Bobby Kidney Sunshine Club. But, as society became more sensitive to people with disabilities, as health care improved and as more community services became available, the demand for visiting shut-ins had lessened and the club had been replaced by other resources by the end of the 20th century.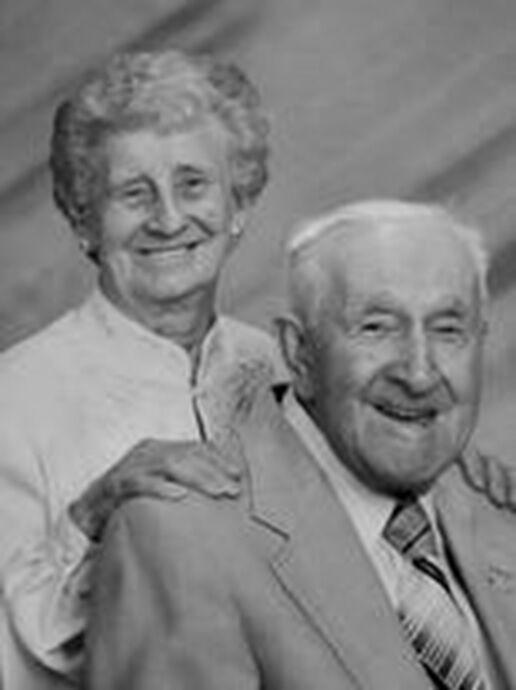 On June 1, 2006, Robert and Christine Stafford celebrated their 70th wedding anniversary. Robert passed away in 2008, at the age of 91.
Christine just celebrated her 105th birthday (June 10). She has wonderful memories of the Bobby Kidney Sunshine Club, and the contributions of her husband and the many dedicated volunteers who brought joy to so many members of the community.
Robert had a great legacy, having organized and spearheaded one of Pittsfield's most timely and successful volunteer efforts. I thank Christine and her granddaughter, Donna Bass, for sharing their memories with me.