In the 1950s the population of Pittsfield was approximating its peak that reached 58,000 in 1960.
The first baby boomers (born after World War II) began school in 1951 and 1952.
The city operated 20 elementary schools during the decade, including four new schools to help meet the baby boom surge.
I attended four different schools while living in the same house during my childhood.
Most of the city's schools were named for prominent community leaders or historic figures, with but a few exceptions. This is the third installment of a three-part series describing the 20 schools (listed alphabetically) and how they were named.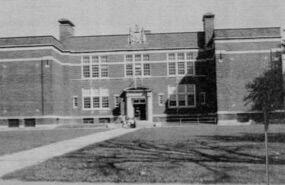 Pontoosuc
Pontoosuc School, at 1240 North St., was built in 1920 to replace the original school built in 1884. The school closed in 1980 and was bought by Cavallero Plastics for its manufacture of precision plastic parts. Pontoosuc School was named for the area of the city in which it was located — near Pontoosuc Lake.
Pontoosuc was actually the first name of Pittsfield when Col. Jacob Wendell bought the area at auction from Boston in 1737 for the equivalent of $6,000.
Wendell had partners survey and subdivide the land into plots.
In 1753 enough settlers acquired plots to incorporate the settlement as Pontoosuc Plantation. Eight years later, in 1761, it was incorporated as the city of Pittsfield.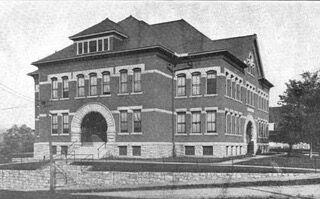 The name Pontoosuc was a Mohican word meaning "a field or haven for winter deer."
Redfield
Redfield School, at 48 Elizabeth St., was built in 1896.
The school operated for 85 years, closing in 1981.
In 1982, subsequent deals to sell the vacant building for $1 to Goodwill Industries and Berkshire Community College both fell through.
Contractor Ernest Baldassare bought the school in 1983, converted it into 29 apartments in 1985 and sold it to a Pittsfield couple in 1986.
In 1991, several Berkshire agencies worked together to acquire the building and convert it into a 24-apartment facility to assist young mothers and their children while the women could receive education, counseling and the skills they need to live independently.
The school was named for Charles Redfield, who came to Pittsfield in 1867 and became a leader in education in the community. He was head of a committee that changed the popular district school system to one that was a town system of schools.
His enthusiasm and progressive stance resulted in important strides in the local education system. For example, Redfield was known to frequently visit schools to know first-hand what was being done and to personally acquaint himself with the system's teachers.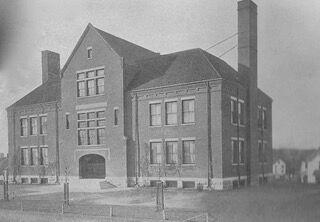 Rice
Rice School, at 27 Winter St., was built in 1890 with a capacity of 500 students and operated for over 85 years.
The school closed in 1976 and two years later it was razed.
The Raymond Crow Playground was established in its place. Raymond Crow, who was 73 when he died in 1977, had been a popular city councilman in Ward 2 for 16 years.
Originally the school was called the Winter Street School. In 1899 it was renamed the William B. Rice School.
William was the brother of Arthur Rice, owner of the nearby Rice's Silk Mill, which are now apartments. William Rice was chair of the Pittsfield School Committee in 1876 and was well-liked as a practical man.
He became superintendent of schools in 1879, a post in which he served for six years.
He proved to be a positive reformer of education in the city with such accomplishments such as having free textbooks provided to students and obtaining sufficient funds to maintain the schools in the city.
He served on the School Committee from 1872-84 and from 1891-1911.
He has been recognized as having been the most dedicated person to education in the history of Pittsfield.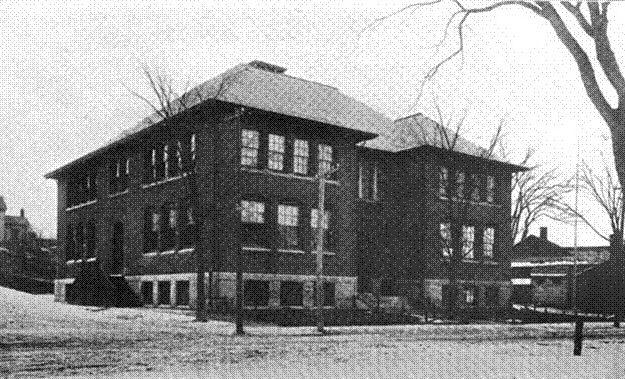 Russell
Russell School, at 40 Pecks Road, was built in 1896 for a capacity of 320 students.
The school closed in 1980 and in 1984 was bought by a Connecticut couple and used for their catalogue art business called Primitive Artisan, which still sells baskets, glassware, dish-ware, and textiles.
Russell School was named for Solomon Lincoln Russell (1791-1882). Solomon came from Chesterfield in 1827 and owned the Berkshire Hotel at 7 North St. He took a special interest in education and was credited with the development of a public school system for Pittsfield.
He fought against the misuse of public funds — in particular tax dollars allocated to public schools. He is also known for establishing and laying out the city's historic Pittsfield Cemetery on Wahconah Street.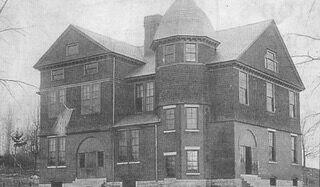 Stearns
Stearns School, at 75 Lebanon Ave., was originally built in 1892, but was razed in 1961.
It was replaced by a new Stearns School building that opened the same year and is still in use.
The original school was first called Stearnsville School, named for the area of Pittsfield in which it was located.
The name originated from Daniel Stearns, who in 1911 built a woolen mill on the Southwest branch of the Housatonic River close to Richmond Pond. Stearns expanded this mill and built others nearby. The workers and their families moved near the mills and area became known as Stearnsville.
Then in 1861, when the Barker Brothers took over the mills, the area became known as Barkerville. However, the school stayed with the Stearns name through its history.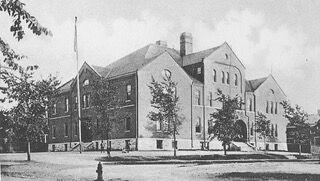 Tucker
Tucker School, on Linden Street at Robbins Avenue, was built as an elementary school in 1888 and originally called the Linden Street School. In 1926, it was remodeled to add a third floor.
The planned capacity was for 600 students, but at one time there were 750 students in the facility.
It was vacated in 1968, but reopened housing a number of West Side action agencies, a women's center and a neighborhood health center.
In 1976, a fire destroyed the building and the site became a public park. Souvenir bricks from the school were originally sold for $1 each. Tucker School was named for Joseph Tucker (1832-1907), who was a well-respected District Court judge in Pittsfield. Tucker was educated at Williams College and Harvard Law School.
Prior to becoming a Pittsfield resident in 1873, he practiced law in Great Barrington and had been a state senator in 1866 and 1867.
He was the lieutenant governor from 1868 through 1872. In addition, Tucker served the courts for 34 years and was chairman of the Pittsfield School Committee for 11 years.
Judge Tucker had also been president of the Pittsfield Street Railway Co., president of the Berkshire County Savings Bank and a trustee of the Berkshire Athenaeum.

Williams
Williams School, at 50 Bushey Road, was the newest school attended by baby boomers in Pittsfield in the 1950s. It was planned shortly after Egremont School opened in 1951 due to the population growth in the southeast part of the city.
The school opened in 1957 and was named for an area in which it was located — outer Williams Street.
The street itself was named for one of the city's forefathers, Col. William Williams (1711-1784).
The Colonel was a recognized military man at Louisburg and Fort Ticonderoga.
Among many of his accomplishments were working toward the incorporation of Pittsfield in 1761 and his contribution to the framing of the state constitution. He donated much of the Park Square area to the community and also was responsible for planning many of the local roads.
Williams was described as serving in all the town capacities from "hog reever" to selectman. (Hog reevers had to pick up stray pigs to prevent and assess damage created by them.) Like all of the schools built in the 1950s Williams has been expanded, and is still in operation today.
This concludes the third article in the series. A number of readers asked about schools that closed just before the baby boomers attended grade school and some asked about newer schools as well. The next article will be a follow-up on those questions and more.