Recent columns described 20 Pittsfield public elementary schools attended by baby boomers in the 1950s and 1960s. A number of readers wrote to ask about four other schools that were not in the three-part series.
These schools were closed by 1951, a year before baby boomers (born between 1946 and 1964) began first grade. Many of the readers who attended these schools were "war babies" who began school in the 1940s at the onset of World War II.
Two of these schools pre-dated the Civil War and were among the last of the city's one- and two-room school houses. In the mid-1800s, Pittsfield built about a dozen of these buildings following the same plans but differing the buildings in size.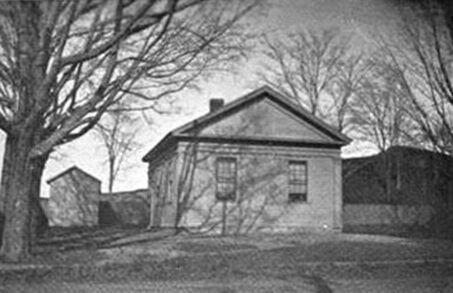 Coltsville School
The one-room Coltsville School, with a capacity for 33 students, was just past the Coltsville intersection at 891 Dalton Ave. The Coltsville section of Pittsfield was named for Thomas Colt, the son of banker Ezekiel Colt. Thomas (1823-1876) was a graduate of Williams College who, in 1862, became the full owner of what is now known as the Government Paper Mill just west of the Dalton town line.
The Coltsville School opened its doors in 1854 and operated for 97 years, closing when Allendale School opened in 1951. Some city leaders wanted to have the vacant building moved to West Memorial Park to be used as a field house. Instead, it was auctioned off in 1958 and sold to Isadore Goodman for $6,100.
In 1961 after it was razed, a small chain called the Thriftee Bundle Launderette built a one-story building and operated its business on the site. A number of businesses have since been at the location.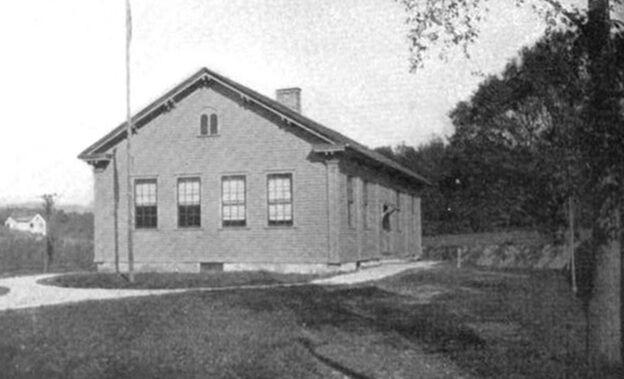 Peck's Road School
Another one-room school house was at 304 Peck's Road and named for its location. Peck's Road itself was named for the Peck family. Brothers Capt. Jabez Peck and Elijah Peck were successful businessmen who had been manufacturing tin products in a location on East Street starting in 1816.
In 1848, the brothers built a cotton mill at Onota Street and Peck's Road. In 1864, Jabez L. Peck, son of Jabez Peck became full owner of this "lower mill" and expanded the company by adding a flannel producing "upper mill" at Peck's and Valentine roads. This mill was operated until 1910 and then was taken over by the Berkshire Woolen Mill that closed in 1960.
Originally called the Peck's School, the one-room school near the mill was built in 1851. A second room was added in 1899, increasing capacity to 88 students. After 100 years of operation, the school closed in 1951 when nearby Highland School opened that fall.
Some city leaders proposed the building be moved to Clapp Park. However, in 1951 the building was leased to the Marine Corps League. A fire destroyed the building's roof in 1981, but the building was repaired and eventually became a privately owned residence, still in use today.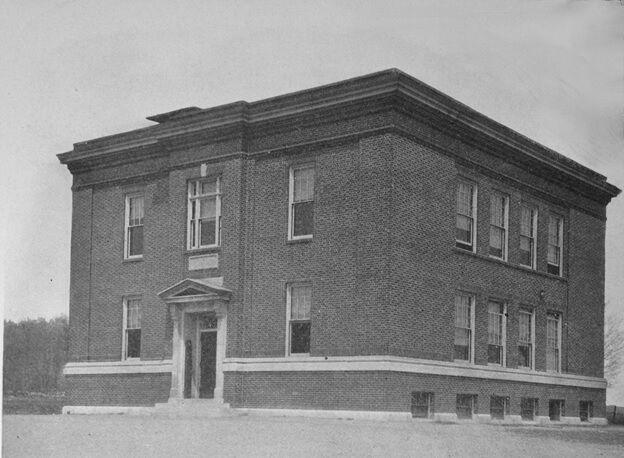 William Nugent School
Pittsfield became incorporated in 1891 as a city and established its first official city School Committee that year. Beginning in 1908 the committee had named or renamed the newer multistory brick school buildings for prominent citizens and families.
Several of these schools were named for committee members for their dedication and contributions to improving the city's school system. Two of these members were William Nugent and Franklin F. Read.
In 1910, the William Nugent School was erected to replace a schoolhouse destroyed by a fire in April 1909. The location was at 290 Merrill Road, a small triangular piece of land just over the "junction" railroad bridge from East Street. Nugent School was a two-story brick building with a capacity for 160 students.
Nugent, a successful stationery store owner, served on the School Committee for 24 years and was the committee's secretary. He was very well liked and identified with a variety of fraternal and humanitarian interests. When he passed away in 1921, his funeral was described as one of the largest in Pittsfield for years.
The William Nugent school operated for nearly 40 years and closed in 1949 as its student base would attend other nearby, newer schools. The city explored turning the school into a fire station, but the idea turned out to be impractical and cost prohibitive.
Over the years other uses were proposed including the VFW lodge, a restaurant, apartments and even opening it again as a school. In 1958, home builder Roger Canzano bought Nugent at public auction for $14,550 and remodeled it.
In 1960, the General Electric Co. rented the building as a training facility for field engineers performing operational maintenance of ordinance systems built at the local GE plant. In 1968, the Berkshire County Buildings and Construction Trades Council made the school building its home for 38 years. Talent Fusion recruitment firm moved their main headquarters there from 2006 until 2013. For the past several years various businesses used the facility and most recently it is the corporate headquarters of Soldier On.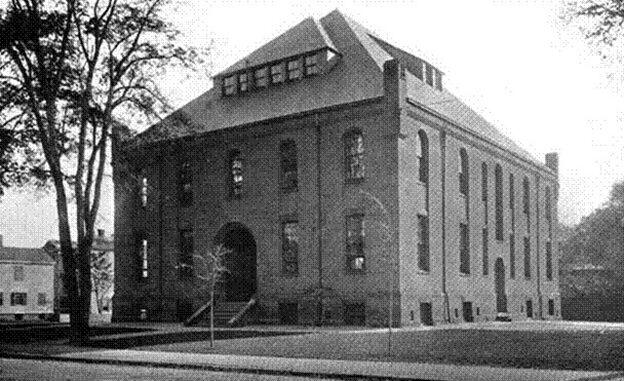 Franklin F. Read School
A new school was built in 1884 at 218 Fenn St., at the corner of Second Street, and had a capacity of 300 students. Originally named the Fenn Street School, it was changed to the Franklin F. Read School in 1907.
Read, who died in 1906 at the age of 80, had served as the chair of the school building committee. In that role he oversaw the construction of four new schools, including a new high school.
Read was a successful businessman who operated a meat market and grocery store. He was prominent in Pittsfield affairs and also managed a number of trusts throughout his career.
Replaced by newer schools nearby, Read School closed in 1952. The school was then used to house the City's Civilian Defense Department and Rent Control Board. Mount Carmel Parish, located next to the school, wanted the building for its parish school.
After lengthy negotiations, the city agreed to sell the building in 1954 for $30,000 to the Springfield Diocese for Mount Carmel School. The parochial school opened in September 1954 and operated until 1976. Three years later the former Read School was razed to be replaced by a parking lot for the church, which in 2010 became the Brien Center.
In conclusion
In the four articles on the baby boomer and war baby elementary schools, 24 schools have been profiled. Of these, five are still operating schools today, six have been razed and 13 have been repurposed.
Many in the latter category are now residences. I am not sure that, as a youngster, living in one of my schools would have been on a bucket list. However, I understand many of these are quite nice and the idea would be more appealing now.